Looking for pro tips and resources to make travel with kids simpler? This page is stuffed full of goodies from across my UK family travel blog to inspire and point you the direction of things we love or have made life easier for us.
In case this is the first time you've landed on Tin Box Traveller, hi! My name is Claire and I'm a mum to two girls and wife to a Royal Navy officer. You can find out more about each of us plus our gorgeous pooch on my About us page.
But in summary, we live in Devon and enjoy all types of holidays in the UK and Europe.
Add to that plenty of outdoor fun and day trips, and we don't sit still for long.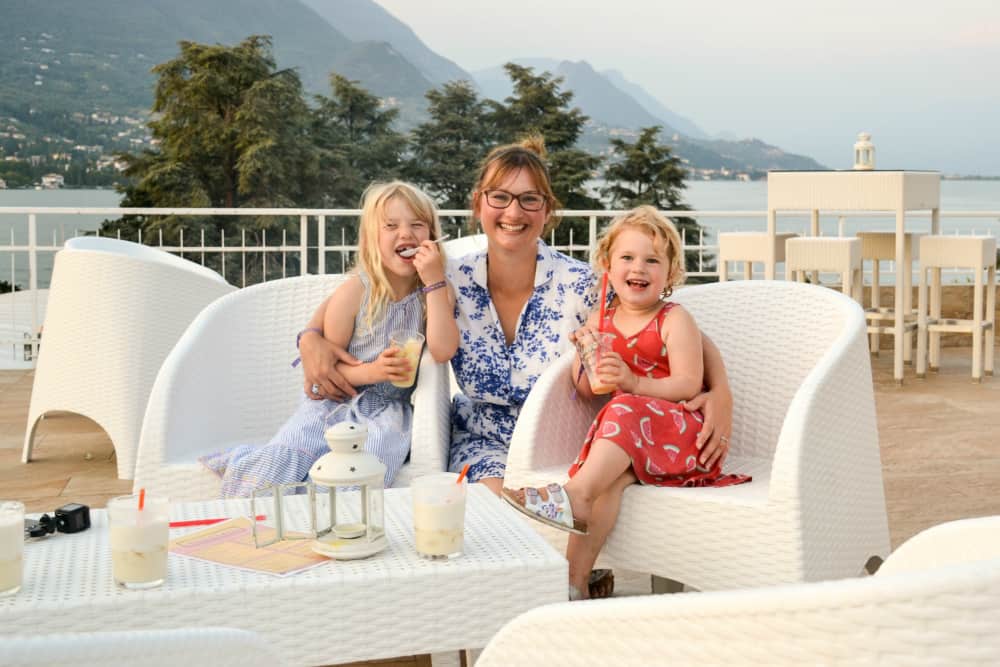 So what's this page all about? Essentially, it's a round up of all my family travel blog best bits.
If you're up for regular travel inspiration, tips and recommendations then you can sign up to my newsletter.
The hottest tips from this UK family travel blog
Packing lists
Love it or loath it, packing is an essential element of any family holiday. But what should you have on your travel checklist for different types of holidays and destinations? Here's some of the handy travel checklists you'll find on the blog:
There's even more packing lists in my ultimate travel checklist for family holidays.
Family travel tips
We've got plenty of tips for travel with kids. Here are some of our top posts:
For even more tips read my post for smashing travel with kids!
Gear for travel with kids
When we became parents we found all the advice about what you really need to buy for babies and toddlers a bit overwhelming. Here's some of the travel gear that we've tried and tested, and found most helpful:
Paddle boarding with kids
If you fancy having a go at paddle boarding with kids we can highly recommend it. Here's some tips and paddle board reviews you will find useful:
Caravanning and camping with kids
So many of our mini-breaks and family holidays have been spent on campsites or in a caravan. Here's some top tips if you've got the camping and caravanning bug:
Camper vans with kids
We bough our first camper van (well, it's actually a day van) in 2019. Here's our posts about what we've learnt and things we have tried while camper-vanning with kids:
Family-friendly campsites UK
Camping is a brilliant budget travel option for families. Here's some of the family-friendly campsites we've been to in the UK, including campsites with swimming pools, hot tubs, clubhouses and glamping:
You might also like my guides to: glamping in Devon | self-catering accommodation in Cornwall | holiday parks in Cornwall | touring campsites in Cornwall
Family-friendly hotels UK
If you prefer the comfort of a hotel and are looking for one that doesn't just tolerate families but welcomes them, here's some excellent family-friendly hotels in the UK:
Family-friendly cottages and apartments UK
We love the freedom of self-catering holidays and can recommend these family-friendly cottages, lodges and apartments in the UK:
Family holiday resorts and holiday parks UK
More excellent self-catering options for families include holiday parks in the UK. Here's some we can recommend with swimming pools, kids clubs, evening entertainment and family activities:
Check out our full guide to holiday parks in Cornwall.
Dog-friendly holidays UK
A family holiday doesn't feel complete without Tin Box Dog.
Here's some of her recommended dog-friendly places to holiday in the UK:
Why not also take a look at these dog-friendly days out in the UK.
Accessible and wheelchair friendly days out
If you are looking for a day out that the whole family can enjoy then accessibility may be on your mind. Whether you are visiting an attraction with a disabled child or relative, read this round up of the most accessible and wheelchair friendly days out in the UK.
Cruising with kids
If you love a bit of vitamin sea then a family cruise is a brilliant way to introduce your children to a variety of destinations. Explore multiple ports and countries in one holiday while enjoying incredible onboard facilities, food and experiences.
Here's a selection of our cruise holiday and ship reviews along with tips for planning a brilliant trip:
You can read more tips, destination guides and cruise line reviews the family travel blog Cruising With Kids where I also write.
More cruise blogs
We have also cruised without the kids. Here's a selection of my post from our Eastern Caribbean cruise, including excursions, tips and destination guides:
Family-friendly campsites Europe
In the past few years our family travel blog has been lucky to partner with Al Fresco Holidays for a couple of camping holidays in Europe. Here's our reviews of campsites in Italy and France:
Family-friendly holidays: UK
Love a UK staycation? Here's our guides to some top UK staycation destinations for family holidays:
Find more days out in England, Wales, Scotland and Northern Ireland in my big round up of 101 UK attractions for families.
Destination guides: France
Destination guides: Italy
We can't get enough of Italy. Here's some of the destinations we've been lucky enough to visit in the past few years:
Destination guides: Spain
Spain is a top choice for family holidays. Here's some destinations we can recommend for family trips:
More family holiday and destination guides: Europe
Here's some of my top destination guides from the rest of Europe:
Gift guides for travellers
Wondering what to get the adventurer in your life. These gift guides will help:
Follow our family travel blog
If you'd like more hints, tips and snap shots from our UK family travel blog then why not follow us on social media? You can also find me on Twitter, Facebook, Instagram, Pinterest, Youtube and LinkedIn.