Family packing list for Europe in Spring
If you're planning a holiday in Europe between February and May then you may be wandering what to pack. Will it be warm enough for swimming outdoors or should you plan for rain? Based on our city, cruise, lake and seaside breaks in France, Italy, Spain, Portugal and Greece, here's our family packing list for Europe in Spring.
*This post contains affiliate links*
If I was going to use one word to describe the weather in Europe in Spring it would be: changeable.
When we were in Greece last Spring I received a lot messages from people asking about the weather and what clothes they should pack for a similar trip.
Before our holiday I'd been optimistic that we'd return home with a tans. But as our trip grew closer the weather forecast was less promising. During our seven day family holiday in Crete at the start of April we had rain on all but two days.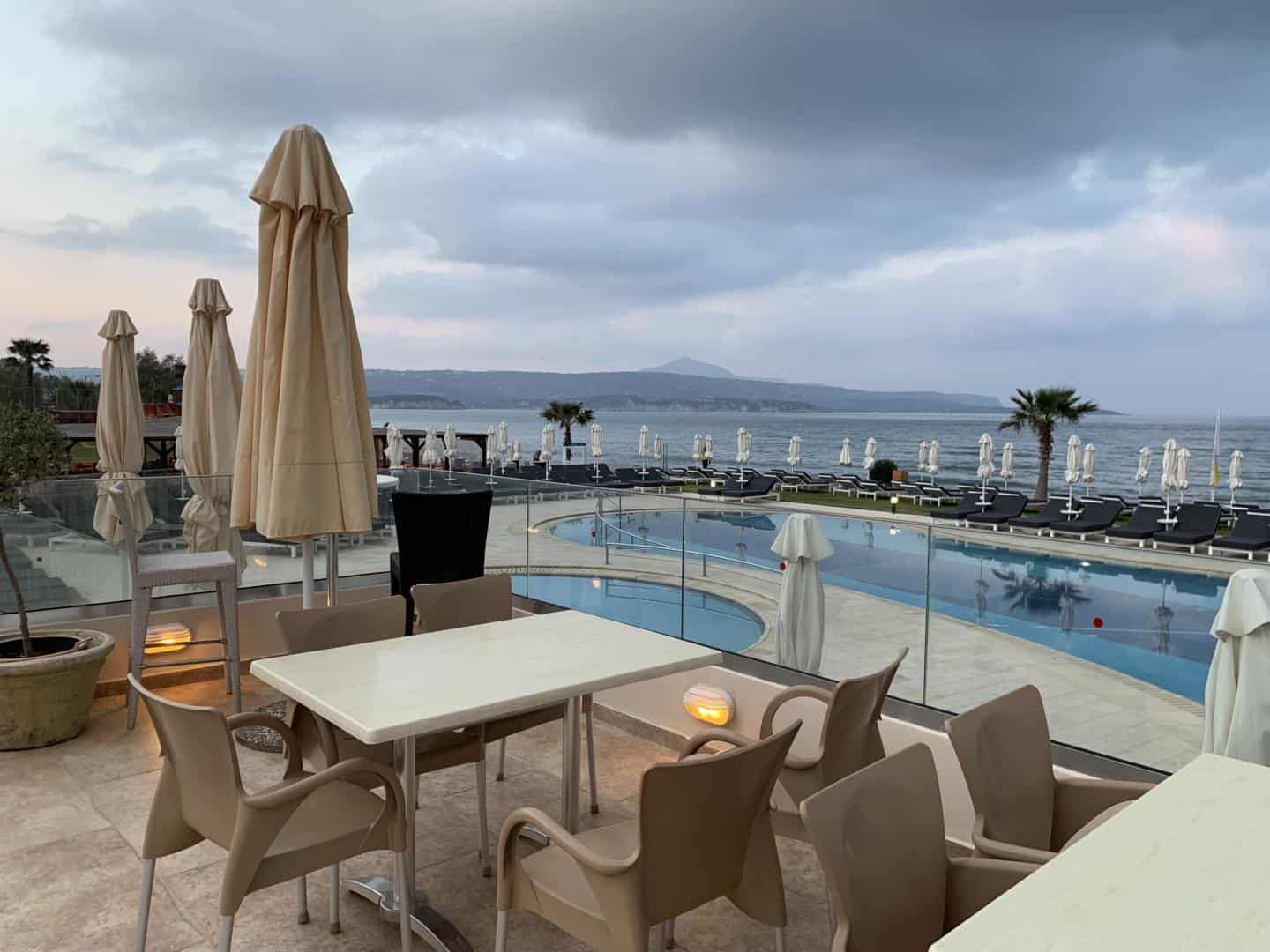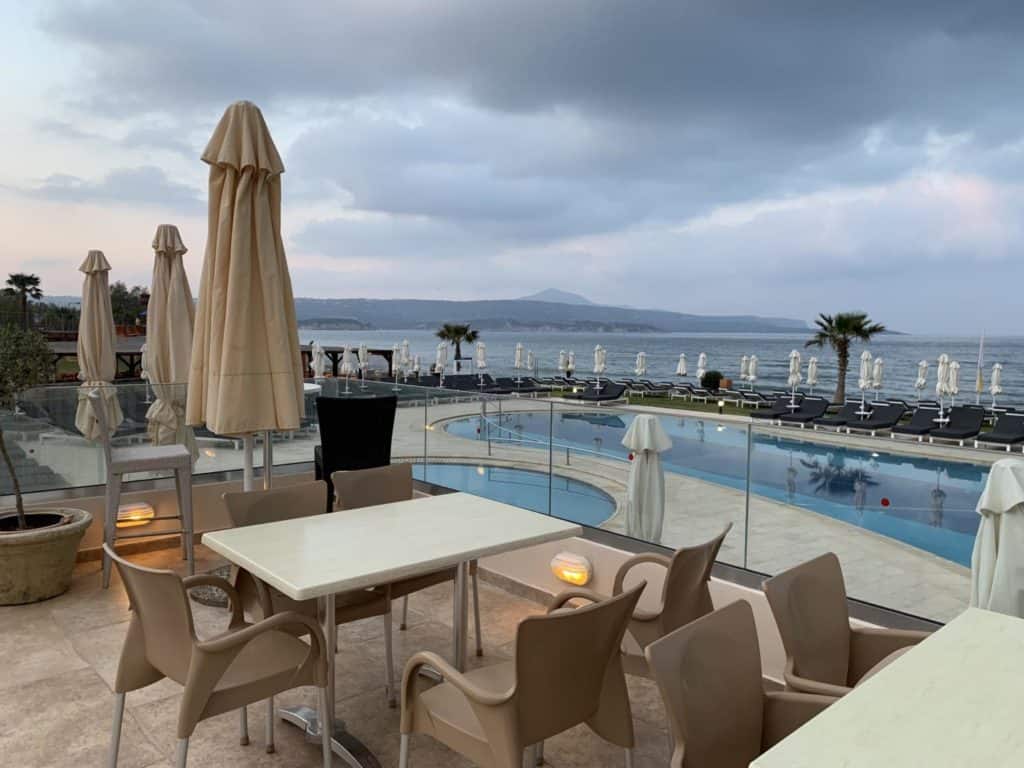 Having experienced quite a few breaks in Europe in Spring, I should have known. I've visited Tuscany in March and the Italian Lakes, The Vendee, Lisbon and Barcelona in May. Each time the weather has been changeable, ranging from icy cold rainy days and thunder storms to gloriously warm Spring days, and even baking hot scorchers.
My advice is to check the weather forecast and plan for all eventualities to make sure you and your family aren't caught out. Here are some general rules:
What to wear for sightseeing
Sightseeing in Europe in Spring definitely calls for practical clothes. You can't wander the streets of picturesque Lisbon and Florence with kids while wearing kitten heals and mini skirts.
For sightseeing in Europe in Spring I'd recommend light trousers, flat closed toe shoes and layered tops. Also pack something to cover your shoulders when visiting religious buildings.
When we visited the ancient city of Aptera in Crete the sun came out and we were instantly hot. But an hour later we were feeling chilly beside Lake Kournas at the base of the White Mountains.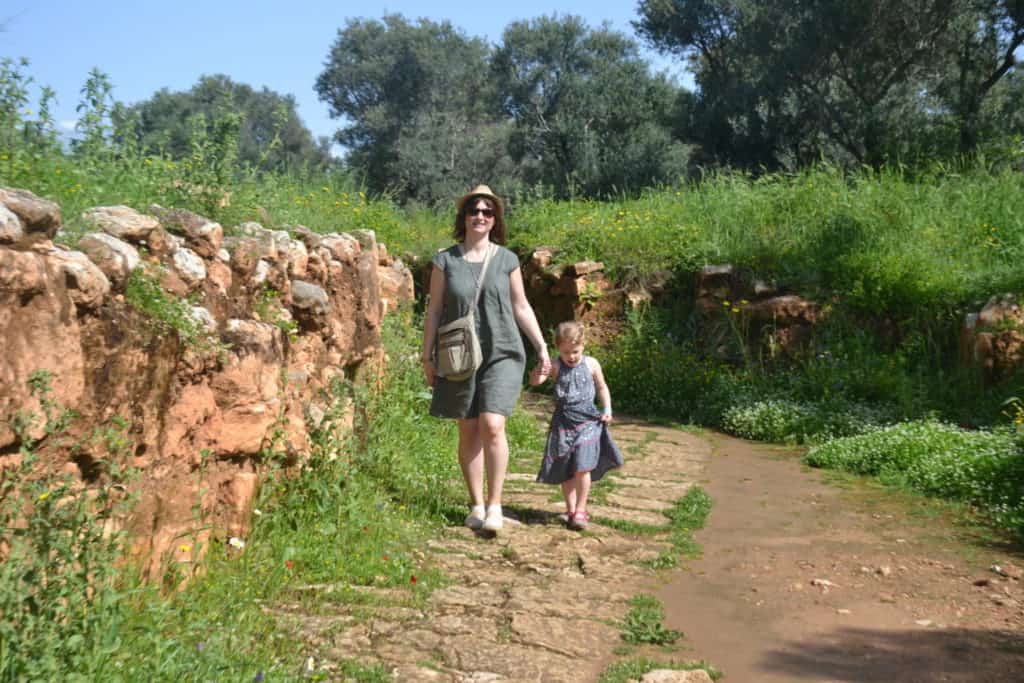 Take a look at our recommended things to do in West Crete with kids.
During our Western Europe cruise we visited Bilbao, Vigo and Lisbon in May. Each port brought different weather. Bilbao was cold, Vigo was bright but breezy, and Lisbon was very hot. In the space of a week we chopped between light jackets, trousers, sun dresses and factor 50 sun cream.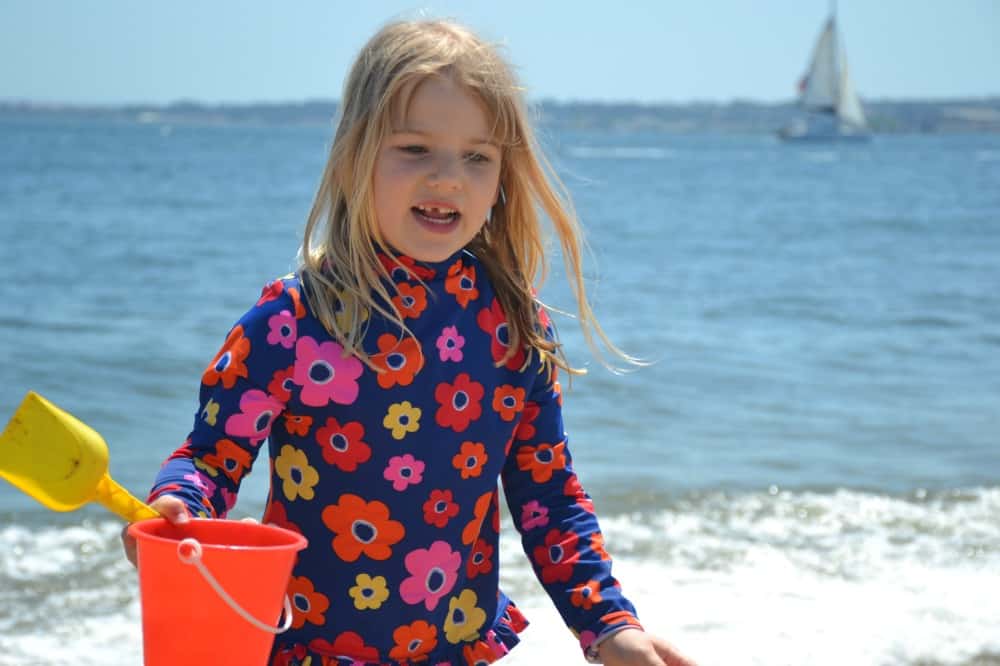 I'm a big fan of Weird Fish tunic dresses* as you can wear them on their own or pop a pair of leggings or jeans underneath.
When packing for Europe in the Spring I recommend bringing a light raincoat in case the weather changes while you are out sightseeing. This happened a few times during my solo trip to Italy at the beginning of May when I stayed in Lake Maggiore.
Luckily I had my Craghoppers waterproof jacket* which is waterproof without getting sticky when the weather is warm.
If you prefer something with a bit more character then Joules do patterned pack away coats* that are light and take up very little room in your suitcase. I have one of these for the summer months and warmer destinations.
I wished I'd packed my Wellington boots at one point as it was raining so hard. I've had Hunter and Joules patterned boots* in recent years.
There were also beautiful sunny moments that warranted sandals.
What to bring for the beach and swimming pool
If you are holidaying in Europe between February and May you should bring wetsuits for kids who love swimming outside whatever the weather. It will be too cool to linger long in the sea or unheated outdoor swimming pool.
Even in Crete, which we were told was usually very warm by April when we visited, we put the kids in wet suits (when they would allow us – kids don't seem to feel the cold!). However, just a week or so later the weather had improved considerably.
Visit Europe towards the end of May and taking a dip should be much more comfortable. I had trouble getting the kids out of the pool at our campsite in The Vendee in France towards the end of May.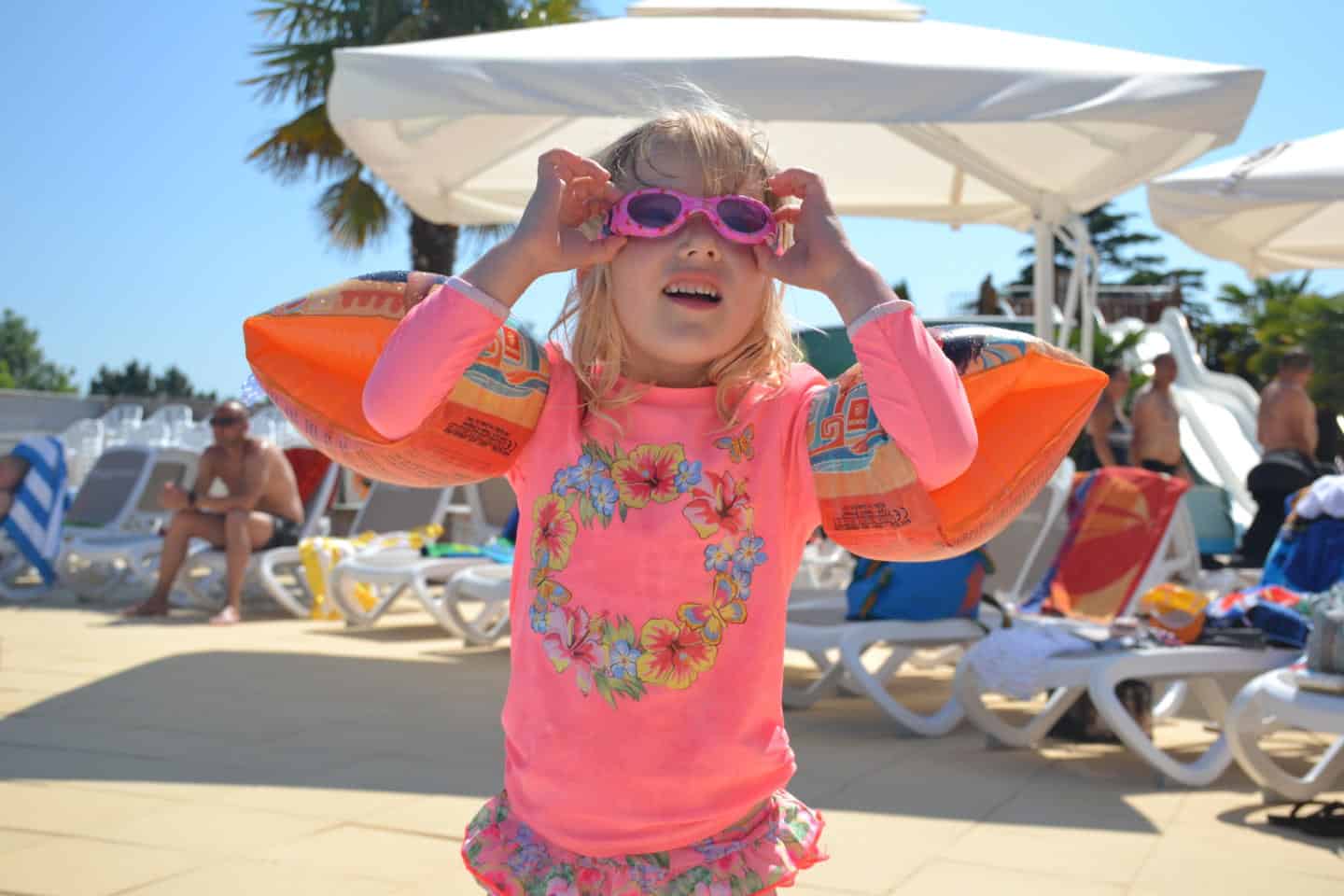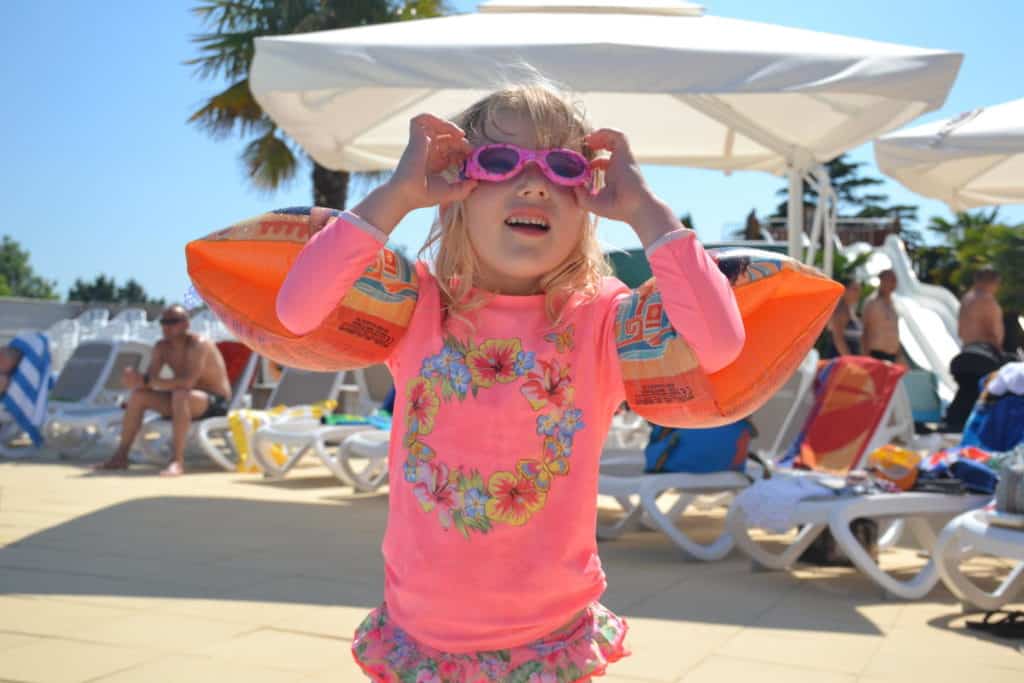 Sitting on the urban beach in Barcelona was delightful at the end of May, but the sea was still nippy. In Lisbon in early May, the kids needed a splash about at the beach just to keep cool.
To be on the safe side, bring multiple swimwear options when holidaying in Europe in Spring.
We love Sunuva and Lands End swimsuits* with long arms and UV protection for the kids, and Zoggs' swimsuits* which are great for the whole family.
When it comes to wet suits we have a Jakabel toddler wetsuit* for four-year-old Baby and a Nalu child's wetsuit* for six-year-old Tot.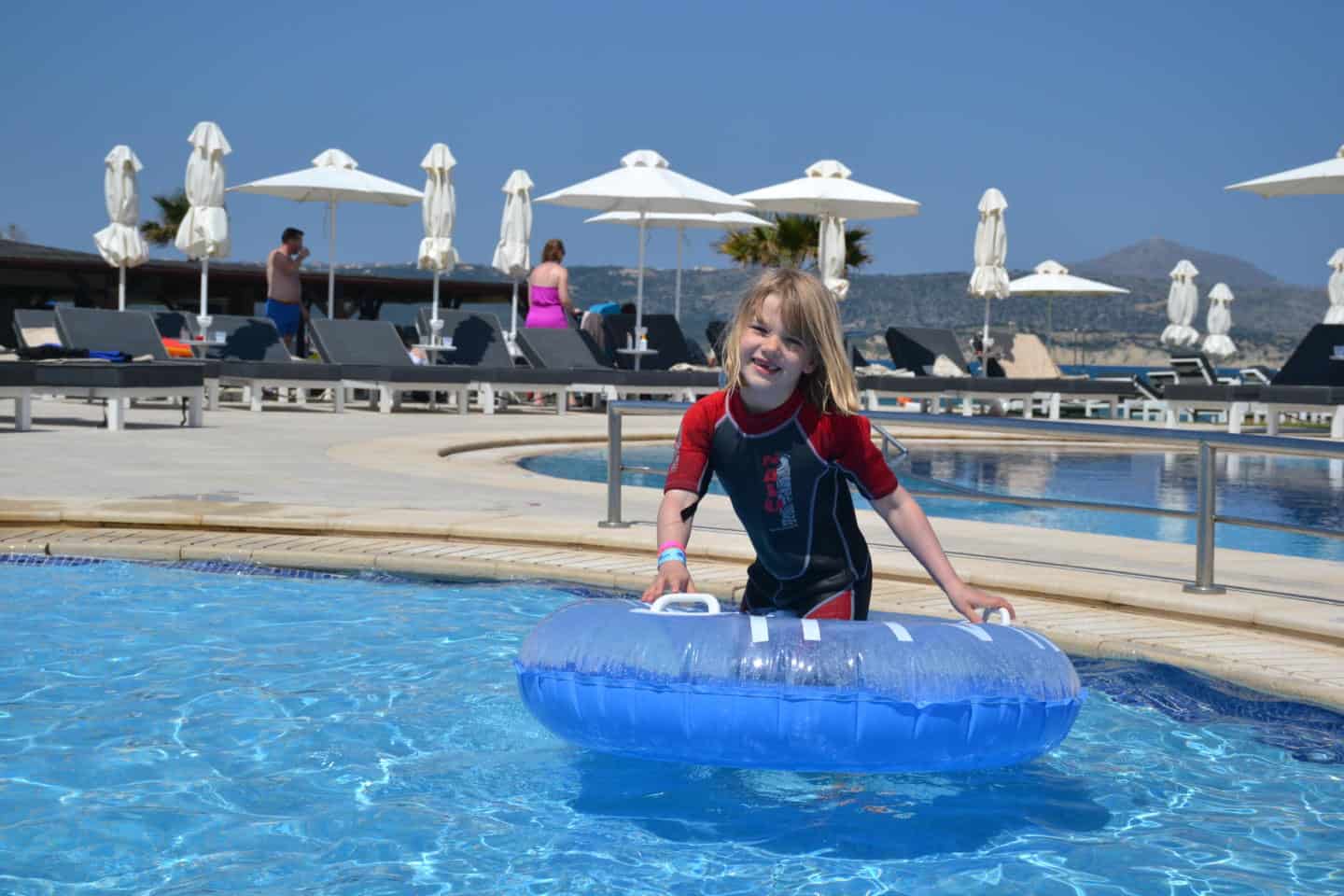 What to bring for the evenings
There's no getting around the fact that Spring evenings in Europe chill off, even after a warm day. Bring a cardigan or light jumper if you plan to sit outside at the end of the day.
Packing list for a Spring holiday in Europe
So, to sum up everything, here's our recommend packing list for family holidays in Europe during the Spring. This packing list is based on a seven night holiday:
Three Short sleeved t-shirts
Three long sleeved t-shirts/shirts
A light jumper or cardigan
Closed toe shoes like trainers for sightseeing
Sandals/flipflops for warmer days
A pair of cut off trousers or shorts
A pair of jeans or leggings
One or two summer dresses*

Trainer socks
Underwear
Sunglasses
A sun hat
Don't forget packing cubes* for minimising space and maximising organisation.
More things to pack when travelling with kids
Whenever we are holidaying in Europe we always pack these travel essentials:
See more family packing lists.
Disclosure: this post contains affiliate links marked with *. If you click on one of these links and make a purchase I may earn some commission. This does not affect the price you pay. We have been sent some items in this post as gifts in the past. I've included them here because we genuinely rate them.
Planning a trip to Europe in Spring. Why not save this packing list for Europe in Spring.