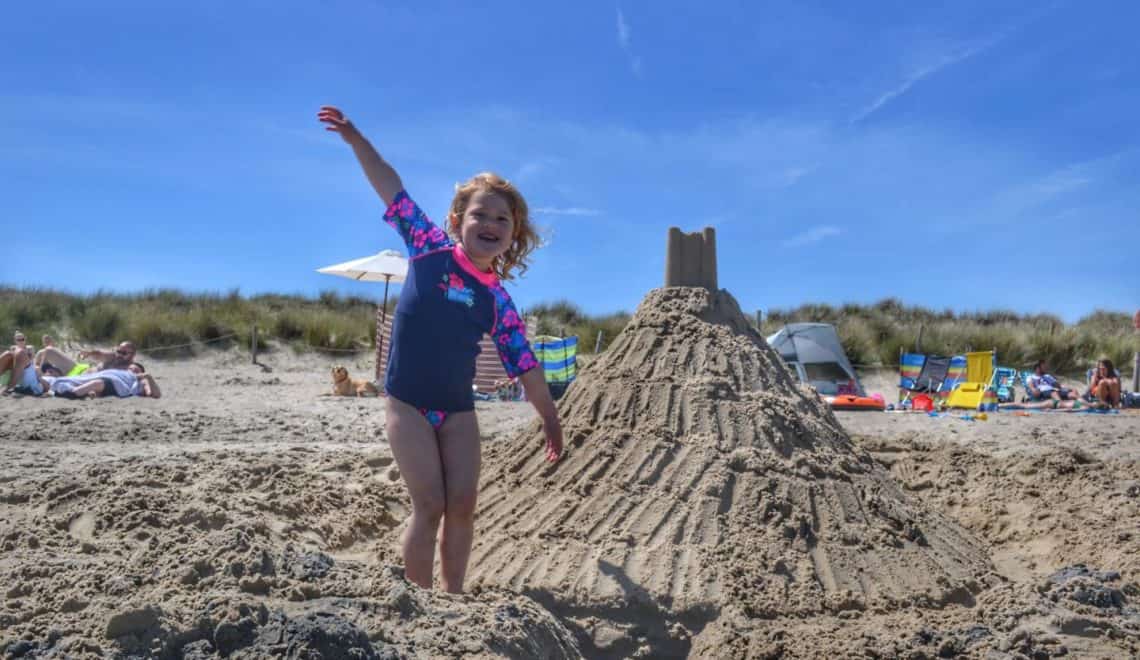 30 fun things to do in Dorset with kids
Looking for family days out in Dorset? Here's some of the best things to do Dorset with kids including family attractions, country parks, activities and historic sights. There's even ideas for rainy days in Dorset if the weather fails you.
Got any Dorset day out suggestions? I'd love to hear them! Drop me a message in the comments below.
*Advertisement feature – this post contains affiliate links*
Find more days out in England, Wales, Scotland and Northern Ireland in my big round up of 101 UK attractions for families.
Things to do in Dorset when it rains
If the Great British weather fails you, then here's some ideas for things to do in Dorset when it rains:
1. Oceanarium – Bournemouth Aquarium
A top option for rainy days in Bournemouth is the Oceanarium, which has two floors of underwater displays and habitats for creatures including penguins, sharks and rays.
You'll find the aquarium next to Bournemouth Pier.
Find out more about visiting Oceanarium.
2. Lemur Landings
If you are looking for soft play areas in Poole then Lemur Landings delivers this and more.
There's imaginative play for little ones, a climbing wall and a great cafe. Perfect for a wet day in Dorset!
Find out more about Lemur Landings.
3. Weymouth SEALIFE Adventure Park
What better activity for a wet day than going under the sea in Weymouth. Walk through tanks and explore the rock pools to learn about local and international sea creatures. You can also meet some of the world's smallest penguins.
There are themed events throughout the year.
Find out more about visiting Weymouth SEALIFE Adventure Park.
4. Adventure Wonderland
This Alice in Wonderland themed theme park has lots of things to do whether it's wet or dry. There's an indoor play centre, a maze, character shows and rollercoasters and rides suitable for young children as well as teens.
Find out more about visiting Adventure Wonderland.
Active things to do in Dorset with kids
Here's some ideas for days out in Dorset that are ideal for families who love the great outdoors and being active.
5. Moors Valley Country Park
This is a superb family and dog-friendly day out in Dorset. I've been a few times over the years, most recently during our camper van holiday at a campsite in Verwood.
We embraced the wet weather and had a great time getting muddy on the extraordinarily good play trail. There are adventure playgrounds, musical huts, snake tunnels and ants nest mazes.
During a previous visit, when Tot and Baby were tiny, we rode the model steam railway. And before kids I visited to have a go on the epic Go Ape course. There's also cycle paths, Segways, and fun trails for kids.
When we visited in October the Shaun the Sheep Glow Trail was visiting the forest. A new net adventure course was also about to open.
It's free to visit the country park but you do need to pay for parking.
Find out more about visiting Moors Valley Country Park.
6. Splashdown
This waterpark is the perfect place for families to head on a sunny or wet day in Dorset. Splashdown has 13 indoor and outdoor flumes ranging from gentle slides for beginners though to high-speed shoots for adrenline junkies, tyre rides with whirlpools, and black holes.
Children must be over the age of six and one meter in height to ride the flumes. They cannot ride with a parent.
For toddlers there's splash zones suitable for under fives and you can buy a combined attraction ticket to access the neighbouring Lemur Landings Soft Play.
Find out more about visiting Splashdown in Poole.
7. Dorset Waterpark
This is the perfect day out for older kids on summer days. They can tackle inflatable obstacles across the park's two lakes, wobble over bridges, swing across the monkey bars and whizz down the slides.
Six is the minimum age for this day out close to Corfe Castle. Sessions last an hour and must be booked in advance.
Find out more about visiting Dorset Waterpark.
8. Upton Country Park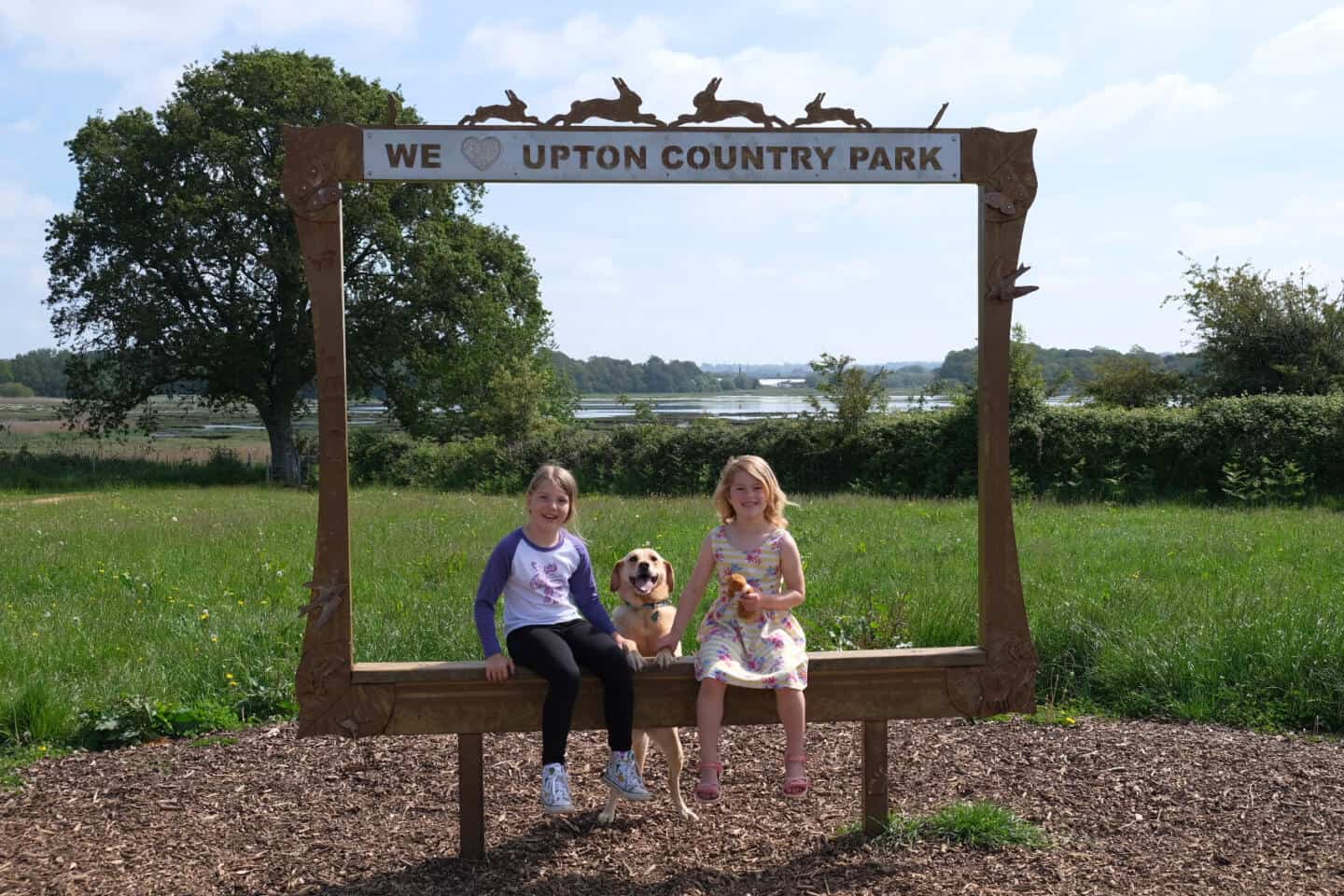 Upton Country Park to just to the west of Poole and has 160 acres to explore. There's adventure play grounds, cycle and walking routes, a bird hide and dog-friendly areas.
On top of this you can book into activities at the craft studio and children's activity clubs, have a splash in the fountain, and thrown some boules in the pétanque area.
I'd recommend visiting Upton Country Park for no less than two hours but you could easily spend all day.
Find out more about visiting Upton Country Park.
9. Paddle boarding
There are lots of water sports companies around Bournemouth and Poole who hire equipment or offer lessons.
During a weekend press trip to the area we has a SUP session with Easy Riders at Poole Harbour. They provide all the equipment and a place to change in one of their vans.
Our instructors were Elaine and Kamen, who was newly qualified and building up his experience. Usually you'd have one instructor for a private family session.
They looked after us superbly. Elaine took charge of Mr Tin Box and I to help us improve our skills, and Kamen tutored the girls on basic paddling with plenty of fun thrown in.
In the last half hour we all came back together to have races and play games. We learnt a lot and had brilliant fun.
If you're looking for things to do in Dorset with kids and are new to SUP we can highly recommend giving it a go here. Poole Harbour is shallow and warm – ideal for beginners.
Find out more about water sports sessions and equipment hire from Easy Riders.
10. Smugglers Cove adventure golf
This 18 hole adventure golf course on the seafront in Bournemouth is ideal for young pirates with holes to challenge the whole family. A round at Smugglers Cove costs £9.60 for adults, £6.60 for under 16s, and £28 for a family of two adults and up to three children. Check the website for the latest prices.
Find out more about Smuggles Cove.
Animal, wildlife and farm days out in Dorset
Here's where to find all creatures great and small in Dorset:
11. Dorset Heavy Horse Centre
The Dorset Heavy Horse Centre is a conservation centre where you can learn about the history of heavy horses stretching back 1,000 years. There are also tractor rides, pony rides, vintage vehicles and farm animals to feed.
The Centre is open from Wednesday to Sunday throughout the year and seven days a week during the Dorset school holidays.
Find out more about visiting the Dorset Heavy Horse Centre.
12. Farmer Palmers Farm Park
We've had loads of friends recommend a visit to Farmer Palmers Farm Park in Dorset but we are yet to make it along ourselves. I think its a hit because it's a good day out in Dorset when it's raining.
There's always plenty of animals to cuddle, tractor rides and pig races. And in the summer don't forget the kids' swim suits for the splash zone and sand playground. You can also hand feed the park's herd of deer.
Find out more about visiting Farmer Palmers Farm Park.
13. Brownsea Island
If your kids are into Scouting or Guiding then they will know all about Brownsea Island which was the site of Lord Baden-Powell's first camp in 1907.
It's also a haven for wildlife including about 200 endangered red squirrel which have found refuge here away from competitive grey squirrels on the mainland.
You can reach Brownsea Island by ferry from Poole Quay or Sandbanks. Please be aware that dogs are not allowed on Brownsea Island.
Find out more about visiting Brownsea Island.
14. Monkey World
There are 20 different species of primates at Monkey World including gibbons, monkeys, orang-utans and chimpanzees. It's a rescue and rehabilitation centre, which has been working with smuggled and abused monkeys for more than 30 years.
There are half-hourly talks by the primate care staff, who introduce the characters they work with, or you can book a tour for a more in-depth look around.
As well as meeting the monkeys, there's the Great Ape Play Area – the largest adventure playground in the south.
Find out more about visiting Monkey World.
15. Abbotsbury Children's Farm
Abbotsbury Children's Farm is a hands-on attraction with a programme of animal encounters like pony riding, owl flying displays, ferret racing and bottle feeding lambs throughout the day. Kids can also race toy tractors, use the undercover play area or jump on the bouncy castle.
Find out more about visiting Abbotsbury Children's Farm.
Museums and historic places to visit in Dorset
Here's some historic places to visit and museums in Dorset, including some that are undercover so are good for dull and wet days in Dorset:
16. The Tank Museum
This military museum tells the story of armoured warfare from World War One to the present day, with more than 300 vehicles and tanks on display.
As well as finding out about the machines themselves, the exhibitions tell the story of the people who built them and the crews that drove them. There's also a 1916 trench experience and a recreated Afghanistan Forward Operating Base.
Find out about ticket prices and special events by visiting the Tank Museum website.
17. Swanage Railway
Train fans will be in awe of the views from the old Southern Railway line between Swanage and Norden. Swanage Railway passes through six miles of countryside and past the magnificent ruins of Corfe Castle. For the very best views sit in the Observation Car for a £1 supplement.
Find out more about visiting Swanage Railway.
18. Athelhampton House and Gardens
If you enjoy visiting historic houses then Athelhampton dates back to Tudor times with grand fire places, classic and modern works of art, plus frocks fit for nobility.
Kids will also enjoy exploring the gardens which are full of features for kids like the pyramid shaped yew trees and formal ponds with fountains.
Find out more about visiting Athelhampton House and Gardens.
19. Kingston Lacy
Kingston Lacy was once home to the renowned Egyptologist William John Bankes. It's now a National Trust property with a treasure trove of Bankes' discoveries and an extensive estate and gardens to explore. We visited Kingston Lacy in Spring one year.
Find out more about visiting Kingston Lacy.
20. Corfe Castle
This iconic ruin dates back to Norman times. If walks could talk it would have plenty of tales to tell. Murder, royal visits and plans of war have take place in the now lopsided castle walls.
The terraces of the motte on which the castle stands are a great place for a game of hide and seek or a picnic with views of the Purbeck countryside.
Find out more about visiting Corfe Castle.
21. Portland Bill Lighthouse
There has been a light on the site of Portland Bill Lighthouse for more than 500 years. Its task has been to protect seafarers navigating the English Channel. The current lighthouse was built in 1906.
Step inside the visitors centre to find out about the history of the place through interactive displays and an immersive stormy sea experience. You can also climb the lighthouse for a bird's eye view of Dorset's Jurassic coastline. Visitors must be 1.1m tall to go up the tower and be able to climb unaided, so this might not be easy for families with young children.
Find out more about visiting Portland Bill Lighthouse.
22. Poole Lifeboat Museum
Poole is the home of the RNLI and you can find out more about its history at the Old Lifeboat Museum.
This free place to visit in Poole gives you a chance to see one of the historic lifeboats in a former lifeboat station. Call to check opening times as the museum has been closed during COVID.
Find out more about Poole Lifeboat Museum.
23. The Tutankhamun Exhibition
Want to see artefacts recovered from the tomb of Egypt's most famous Pharaoh? The Tutankhamun Exhibition in Dorchester is a careful recreation of the treasures which were once on display at the British Museum in 1972. The real artefacts are now being preserved in Egypt.
You can even step inside a recreation of the tomb's antechamber as it would have looked on the day Howard Carter entered it in 1922.
Bookmark this for wet day fun in Dorset.
Find out more about visiting The Tutankhamun Exhibition.
24. Beaches in Dorset
One of our favourite things to do in Dorset with kids is hit the beach. There are some stunning beaches at Poole, Bournemouth and Swanage. Last summer we went to Studland Bay for an afternoon while camping nearby. This is a National Trust beach that welcomes dogs all year round (they must be on a lead during the summer months).
There's great facilities for families, including a cafe, toilet block, showers and water sports hire, and the beach is easily accessible from the car park. It was the perfect place to entertain the kids for an afternoon with a picnic, paddling and sandcastle building.
Other beaches we love include Bournemouth Beach, Weymouth Lulworth Cove, Sandbanks and West Bay near Bridport.
More things to do in Dorset with kids
Got time for some more Dorset day out ideas? Dig into these:
25. Wimborne Model Town
This award-winning model town and gardens is a 1:10 scale model of the Dorset market town of Wimborne Minster as it would have looked in the 1950s. The level of detail is extraordinary with tiny products in the shop windows.
As well as marvelling at the workmanship that has gone into the model, kids can entertain themselves with a quiz sheet, mini putting lawn and giant game of chess.
Find out more about visiting Wimborne Model Town.
26. Durdle Door
Durdle Door is a stunning natural attraction that has become synonymous with the Dorset coastline. The limestone arch is 10,000-years-old and can be viewed from the coast path or the sweeping shingle beach below.
Find out more about visiting Durdle Door.
27. Bournemouth Aviation Museum
If your kids love planes then they will have fun climbing inside the cockpits of many of the aircraft on show at Bournemouth Aviation Museum. There's also a free flight simulator, airfield vehicles and aircraft engines to look around.
This is an outdoor attraction so come prepared for the weather.
Find out more about visiting Bournemouth Aviation Museum.
28. Abbotsbury Sub Tropical Gardens
There's loads of wonderful features to explore at Abbotsbury Sub Tropical Gardens including a Burma-style rope bridge, sculpture trail, lily ponds and acres of exotic plants.
Much of the garden is pushchair-friendly but expect a few gravel paths. Dogs are welcome on a lead.
Find out more about visiting Abbotsbury Sub Tropical Gardens.
29. Compton Acres
This historic garden in Poole is an absolute gem and perfect for a hot day when you want to find some shade with your kids and/or dog.
The gardens are split into themed areas from Italian inspired gardens complete with statues, grottos and a villa, to water gardens with waterfalls and a Japanese inspired space where we found huge carp basking in the sun.
The gardens are very cleverly done, making them feel much bigger than the two acres that they cover. You get to see the gardens from lots of different angles with view points, criss crossing paths and stepping stones across ponds.
There's also a children's activity area with a teepee, station and animal sculptures.
Much of the garden is wheelchair and pushchair friendly with good signage to take you around steps and other obstacles.
Find out more about Compton Acres.
30. Must see events in Dorset
There's always something happening in and around Dorset. Here are some events to plan your itinerary around:
Events in Dorset
Places to stay in Dorset
A lot of our short breaks in Dorset have been camping trips. We have stayed at the Caalm Camp luxury glamping site, South Lychett Manor Caravan and Camping Park and Verwood Camping and Caravanning Club Site.
We also had a great winter weekend at Bournemouth Beach Lodges at Boscombe and stayed at a dog-friendly hotel in the heart of Bournemouth.
If hotels are more your style them take a look at Booking.com* for inspiration.
More things to do in the South West of England
If you are in West Dorset then Devon is not far away. Take a look at these places to visit in East Devon, things to do in Seaton and things to do in Devon with kids.
Hampshire is just the other side of East Dorset. Enjoy a day trip to the New Forest or the cities of Southampton, Winchester or Portsmouth.
Disclosure: some of the activities in this post were experiences as part of press trips. This post contains affiliate links. This means if you click on a post marked with * and make a purchase I may earn some commission. This doesn't affect the price you pay.
Looking for things to do Dorset with kids? Why not save this post about Dorset days out and family attractions for future reference.