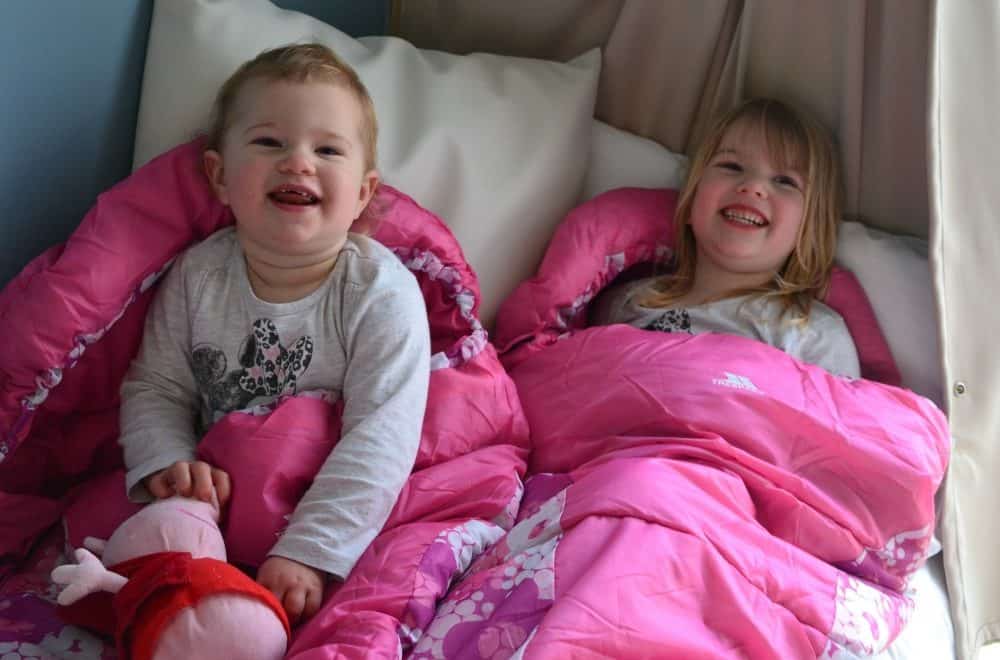 Essential glamping packing list for luxury camping with kids
If, like me, you're a fair weather camper then glamping is the way forward. We've now been on a couple of different glamping breaks with children so know the equipment you get with your glamping tent or pod varies. It could be as basic as a pre-pitched bell tent with camping beds or as luxurious as a fully fitted out safari tent with a kitchen and bathroom. Knowing what things to take glamping is essential. So what should be on your glamping packing list?
*This post contains affiliate links*
It's always best to check what comes with your tent before you travel. But, as a starting point, I've listed below what we recommend packing when heading off glamping with kids.
You might also find my family camping checklist helpful.
You might also like my self-catering holiday packing list and my other family holiday packing lists.
If you're a regular traveller or want to plan more adventures with your kids sign up to my newsletter for tips, reviews and destination guides.
Sleeping essentials for your glamping packing list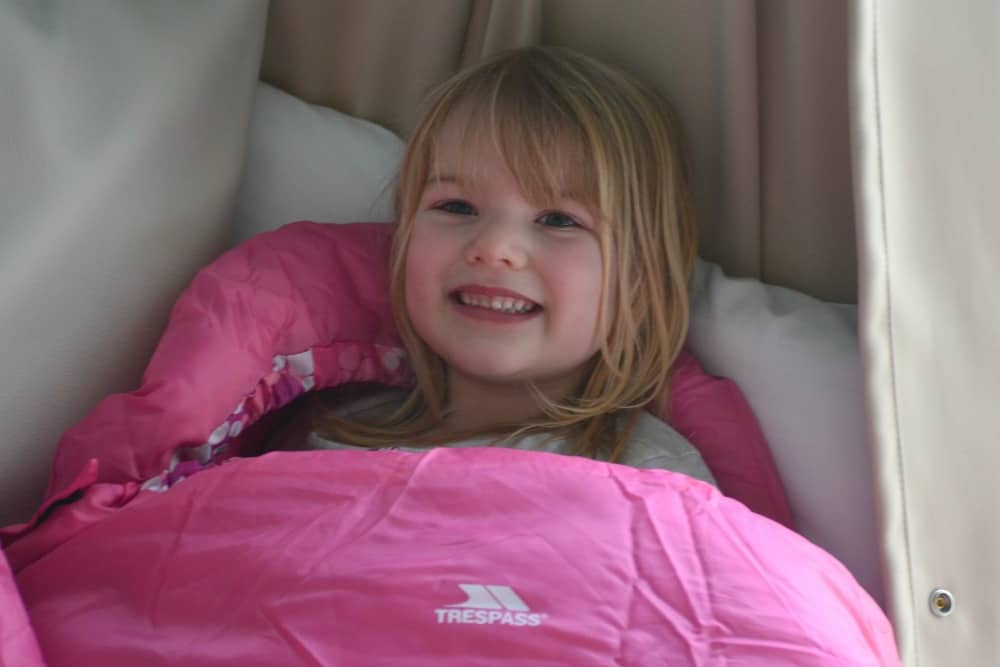 Sleeping bags – the girls loved using their new Burka Lightweight Kids sleeping bags from Trespass during our recent glamping trip and were kept cosy even in March
Pillows
Duvet and sheets – if you're aiming for luxury glamping
Don't forget: Bed socks – not sexy but essential. They'll also keep your feet warm if you have to step outside your warm bed at night.
Cooking and eating glamping packing list essentials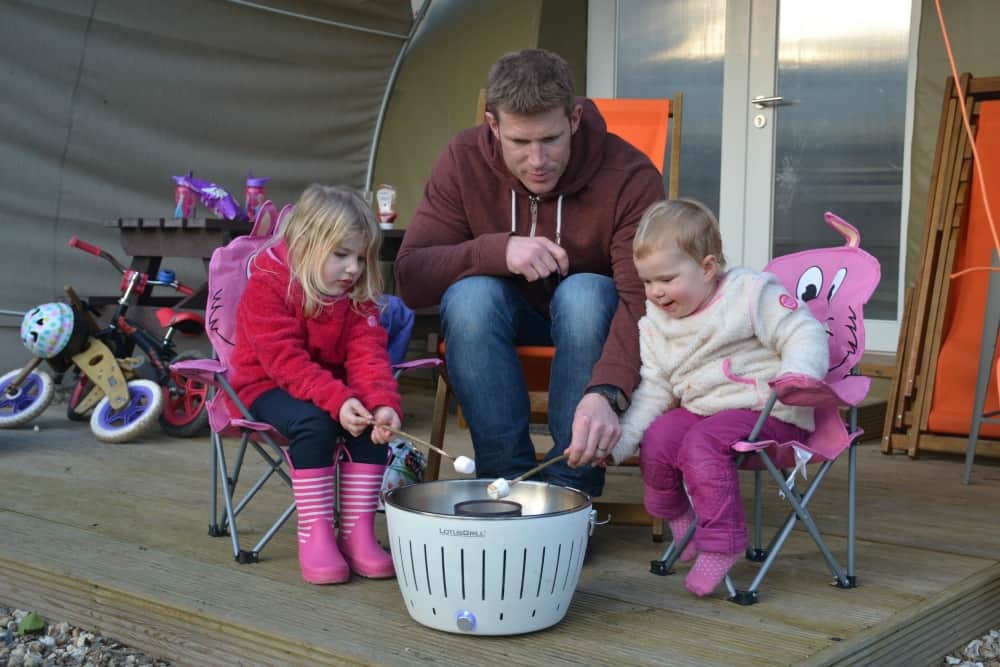 Things to take glamping for cooking and eating:
Cutlery
Knives
Chopping board
Plates and bowls
Utensils
Bottle opener
Can opener
Cork screw
A cool box and freezer blocks
Kitchen roll
Lighter or matches
Tin foil and cling film
Tea and coffee
BBQ and tools – we love our portable and tidy Lotus Grill* which comes with its own travel bag. If you're looking for something that's more versatile but also portable we can also recommend the Camping Party Grill 600. Read our full review of this excellent camping stove.
Don't forget: Bottled water or a water container to refill at the tap.
Washing
Things to take glamping to keep you clean:
Don't forget: change for hot water in toilet blocks.
Relaxing while glamping
Things to take glamping so you can chill out:
Cleaning
Essential things to take glamping so you can wash up:
A washing up bowl
Washing up liquid
Sponge
Tea towels
Wet wipes
Anti back wipes
Don't forget: hand gel – super handy if you don't have running water at your tent, pod or shepherds hut.
Essentials for glamping with kids
Things we always pack for glamping with kids:
Snacks
Drinks bottles
Kids cutlery
Kids cups
A Trunki* packed with toys, colouring and books. Our girls love having their own bags to pack and bring away on holidays

Don't forget: a potty – even if your children are potty trained this will save you a moonlit trip to the toilet block in the middle of the night.
Miscellaneous equipment for your glamping packing list
Here's some more things to take glamping that we find really handy:
Really Useful Box* – we keep all of our glamping cooking, washing up and cleaning essentials in one of these sturdy boxes as it's easy to pack, replenish and transport in the back of our car
Torch
Wellie boots
Portable power bank* for charging phones and tablets. We're big fans of ANKER products and this small power bank comes with me everywhere.
What have I missed? If you have something you could not go camping without then let me know. I'd love to hear what's on your glamping packing list.
If you're looking for glamping or camping inspiration then check out these posts:
I've also got a list of recommended campsites for glamping in Devon.
Disclosure: we were sent Trespass sleeping bags in exchange for a mention on the blog. Items marked with a * are affiliate links. This means if you click through and make a purchase I will earn some commission. This does not cost you extra.
Planning on going glamping with kids? Pin our glamping packing list for later.