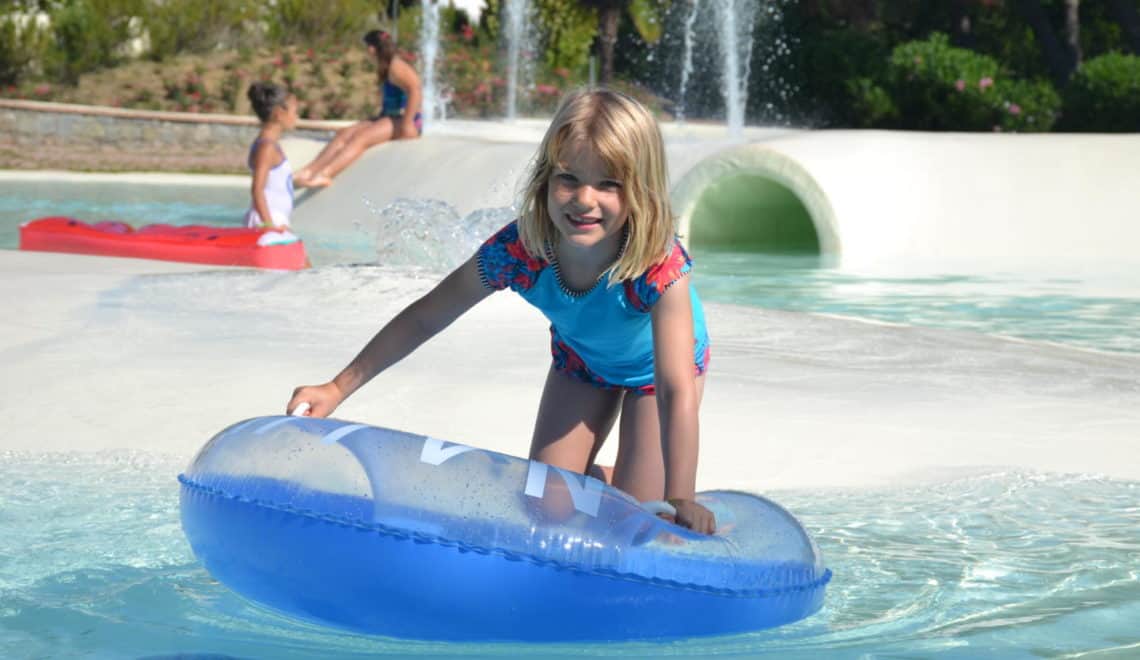 What to pack for an Al Fresco Holidays mobile home holiday 
We've now been on three wonderful Al Fresco Holidays mobile home holidays in Europe – one in France and two in Italy. The great thing about staying with the same company in different places is that you know exactly what to expect from their accommodation. Here's what we pack for an Al Fresco Holidays mobile home holiday and what you can expect to find when you get there.
*Advertisement feature*
Read about each of our holidays: Yellow Village! Pin Parasol, The Vendée | Camping Eden, Lake Garda | Norcenni Girasole Club, Tuscany
If you have had a long journey the great news is when you arrive at your mobile home there's always a couple of cold beers and bottles of water waiting in the fridge. 
What else is included in a Al Fresco Holidays mobile home?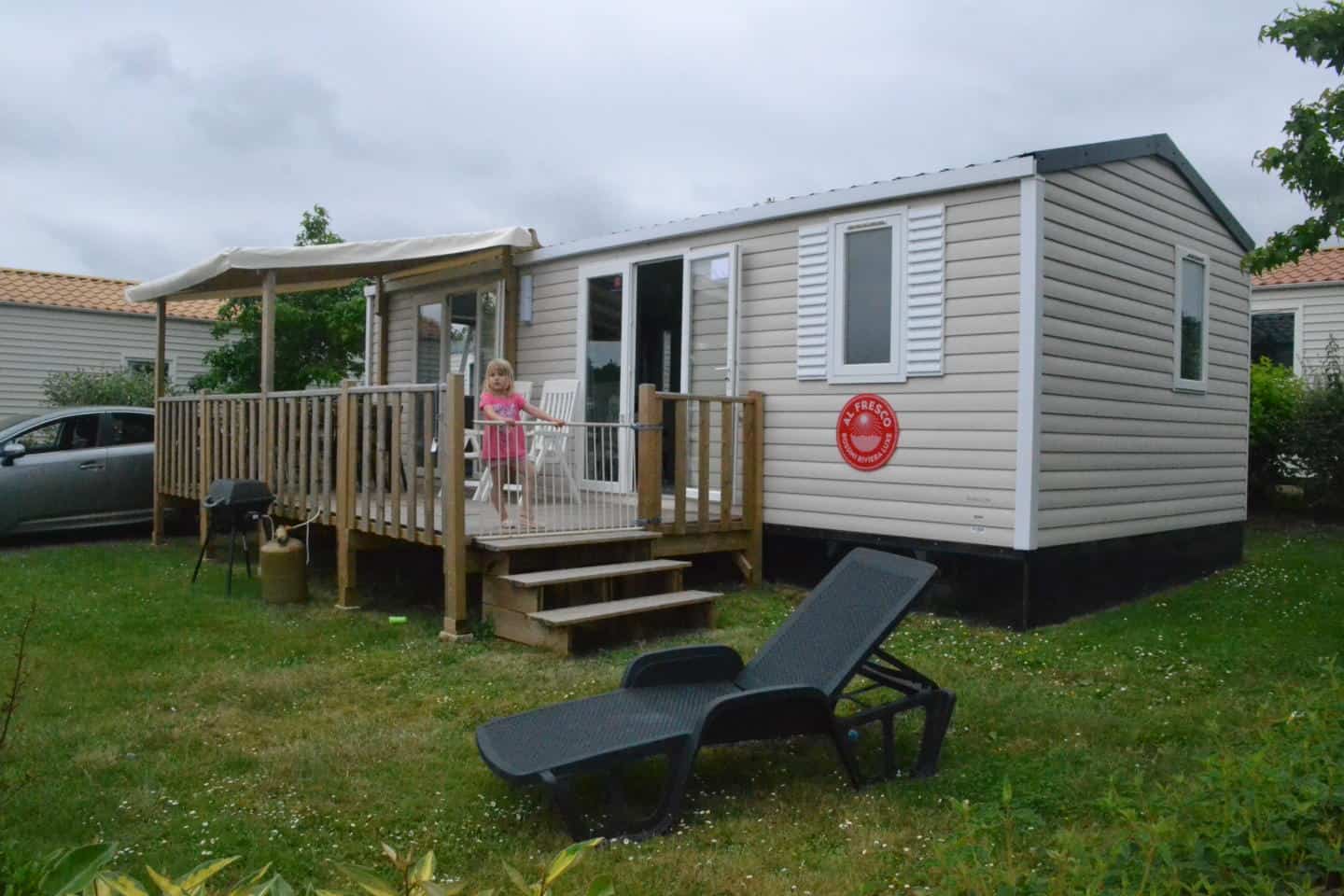 We've always found our Al Fresco Holidays mobile homes really well equipped with all the utensils and cooking equipment we needed for our break. 
Here's a list of what else is included:
Glasses
Mugs
Plates
Bowls
Serving dishes and bowls
Caffitiere

 

Plastic plates bowls and cutlery for kids
Cutlery
Can and bottle openers
Knives
A lighter
Gas kettle
Egg cups
Pots and cans
A tray
Cooking utensils

 

Oven trays
Kitchen bin
Draining rack
Gas oven and hob
Electric fan in each bedroom

 

Fridge freezer
Microwave

 

A single pillow for each person

 

A blanket for each person (wool or fleece)
Mop and bucket
BBQ tools

 

Dust pan and brush

 

Ash tray
A couple of toilet rolls to get you started
Outdoor drying rack
Patio furniture to seat four
A covered veranda or sun umbrella
A child gate for the veranda
A pair of sun lounges or reclining chairs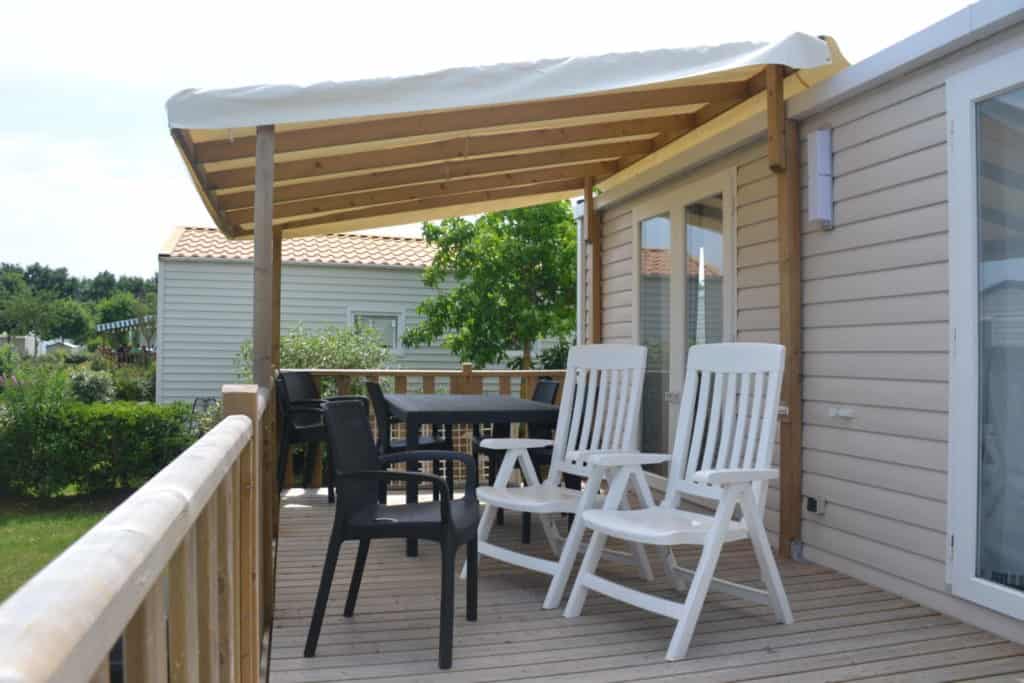 There are some slight variations in what you'll find in each mobile home but the list above is pretty standard. If something is missing, your Al Fresco rep can bring you a replacement.
Our mobile home in Tuscany also came with basic cleaning products. When we were in Lake Garda and The Vendée these were in the Al Fresco Holidays reception along with games and tourist information.
In The Vendée and Tuscany we had canopies over the decking outside our mobile home and in Lake Grada we had an umbrella.
Here's a tour of a Al Fresco Holidays Vivaldi 2 in Lake Garda so you can see more of what the mobile homes look like:
What you can pay extra for
Air conditioning
We used this a lot during our mobile home holidays in Italy in July and August so I'd recommend adding it to your holiday for comfort.
Bedding packs
These contain a bottom and top sheet plus a single pillow case for each person. You can buy double, twin and single bedding packs to suit your party.
Towels and swimming pool towels
The towel pack contains bath towel-sized towels. If you need hand towels pack these yourself. The swimming pool towels are bath sheet-sized. This saved a lot of room in our suitcases as we flew to each holiday. If you are driving then you may have room in your car.
Baby and toddler equipment
Al Fresco Holidays can supply a baby bath, high chair and travel cot, so you don't need to bring these bulky items with you.
Your mobile home will come with a shower rather than a bath, which created quite a fuss when my girls were younger. They hated showers, so having a baby bath would make things easier to wash them off after a day at the pool.
What to pack for an Al Fresco Holidays mobile home holiday
Al Fresco Holidays have mobile homes on 73 family-friendly campsites in Europe, which means they have swimming pools, play parks and kids clubs. In Tuscany there was a gym, exercise classes and an adventure park with high ropes and bungee trampolines.
Here's what we pack to cover all the activities we do on an Al Fresco holiday:
Clothes
Make sure you pack plenty of clothes for outdoor fun. We always pack a couple of UV protective swim suits for the girls – we love Zoggs – along with hats, sun glasses, beach shoes, and goggles.
Some European sites also require you to wear bathing caps. We found this at Camping Eden in Lake Garda.
For days out and activities we made sure we packed some comfy, closed toe shoes like our Keen Newport H2 sandals or Terradora walking shoes for hikes. Flip flops were the footwear of choice for all other occasions. 
When the girls weren't in the pool they wore shorts and t-shirts, short play suits, or sun dresses. In the evenings there's often a kids disco so I pack a few party dresses for them to recycle during the holiday.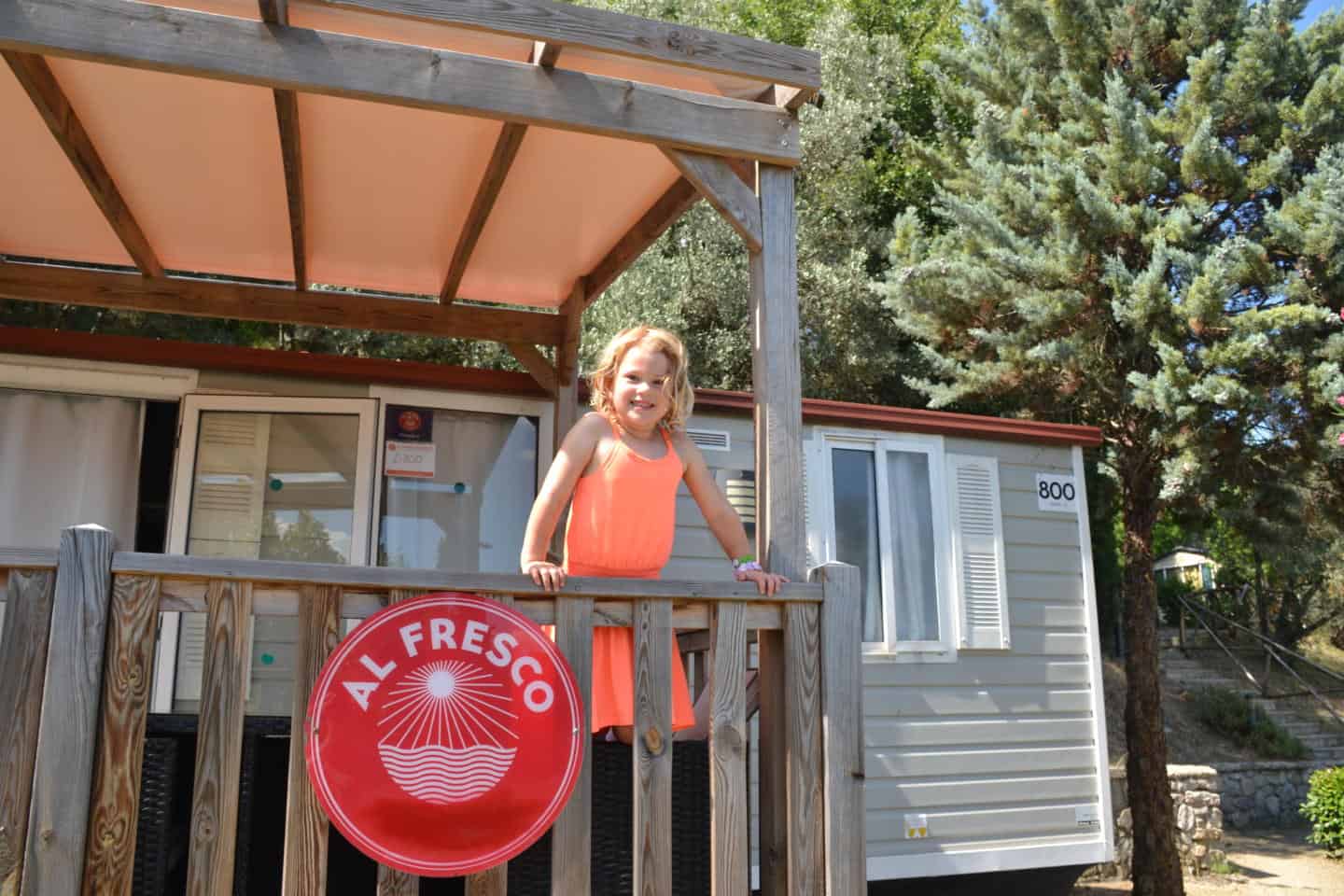 I also pack a light jumper and rain coat for each of them but they rarely have to wear these because we have been so lucky with the weather.
My wardrobe and Mr Tin Box's followed a similar pattern, with a few less party dresses for Mr TB!
Flat shoes really are essential for this kind of holiday as you'll be doing a lot of walking around the campsite and if you venture off site to see the sights. I clocked up quite a few miles in my Keen Elsa pumps in Tuscany.
Consumables
If you have room in your luggage you can save yourself a bit of money if you bring along a few small consumable items.
Lightweight and non-bulky items that you might want to think about bringing with you on your Al Fresco Holidays break include:
A washing up sponge or cloth
A small bottle of washing liquid
A few bin bags
Hand wash/soap
Anti-bac wipes
A tea towel
In Tuscany, a tea towel and washing up sponge were provided, along with washing up liquid, a stain remover spray and cleaning spray and some tin foil. There were also some citronella sticks. These don't come as standard so may have been left by previous guests.
Travel essentials
Of course, don't forget to pack holiday these essentials:
passports
EHIC cards (pre-Brexit)
a copy of your travel insurance
travel adaptors
Al Fresco Holidays itinerary with will your booking information.
Take a look at more for my packing lists for travel with kids.
For more information about holidays with Al Fresco Holidays check out its website for plenty of destination and holiday park inspiration.
Disclosure: we have been on press trips when we have stayed with Al Fresco Holidays, but I haven't been asked to write this post. I just thought it might be useful if you are planning a similar holiday. Some of the items mentioned in this post, such as the Zoggs swimwear and KEEN shoes have been sent to us as gifts.
Planning a vacation with Al Fresco Holidays? Save this post about what to pack for an Al Fresco Holidays mobile home holiday.