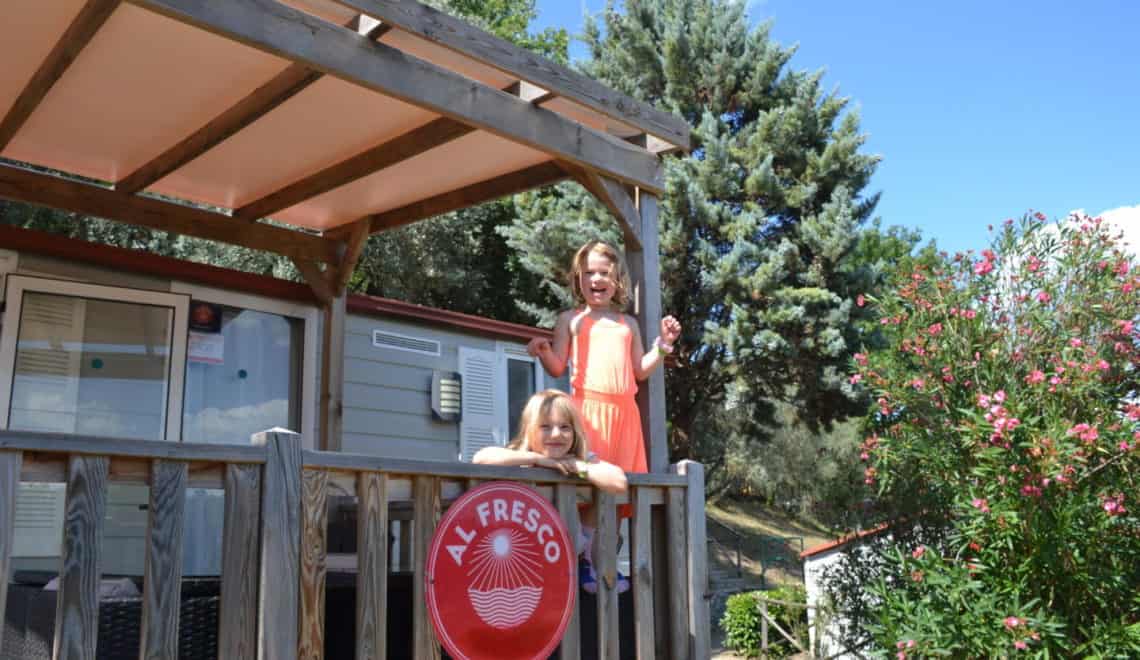 A family holiday in Tuscany with Al Fresco Holidays 
Tuscany in Italy is a region I could return to again and again. It has the perfect mix of iconic cities, landscapes dotted with hill top villages and cultural experiences. Of course, these don't always spark delight in young kids, so it's important to also have a fun base for your family holiday in Tuscany. Step in Al Fresco Holidays with their family-friendly holiday parks.
*Advertisement feature*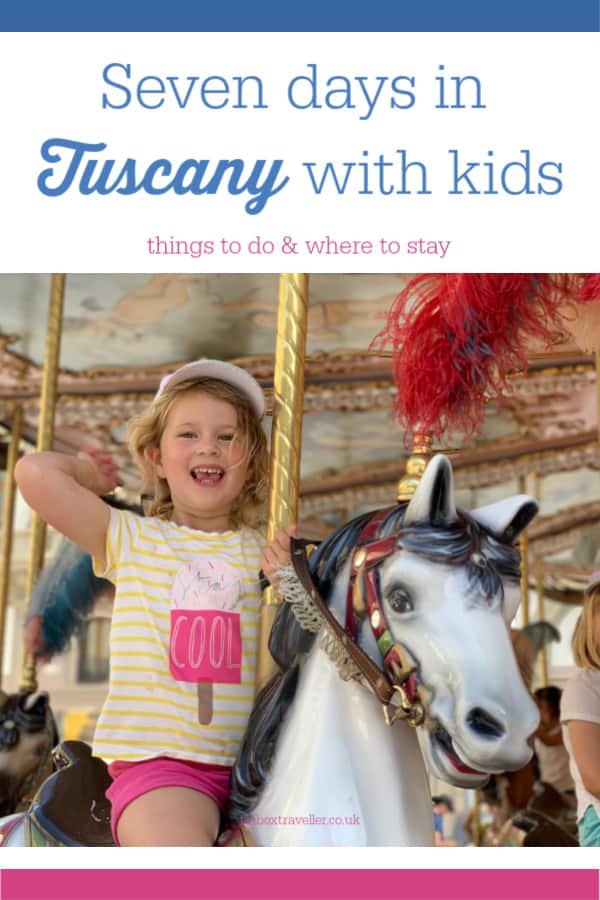 This summer we went on our third press trip with Al Fresco Holidays to experience their mobile home holidays, which they offer in 73 holiday parks across Europe.
The girls and I have previously stayed with them in the Vendée in France and Lake Garda in Italy, where we also brought along the Tin Box Grandparents for a multi-generational holiday.
Norcenni Girasole Club is less than 40km outside Florence – one of my favourite cities – so I was bubbling over with excitement to stay there and review it. Plus, Mr Tin Box could join us and experience an Al Fresco holiday for the first time too. It was the perfect combination for a great family holiday.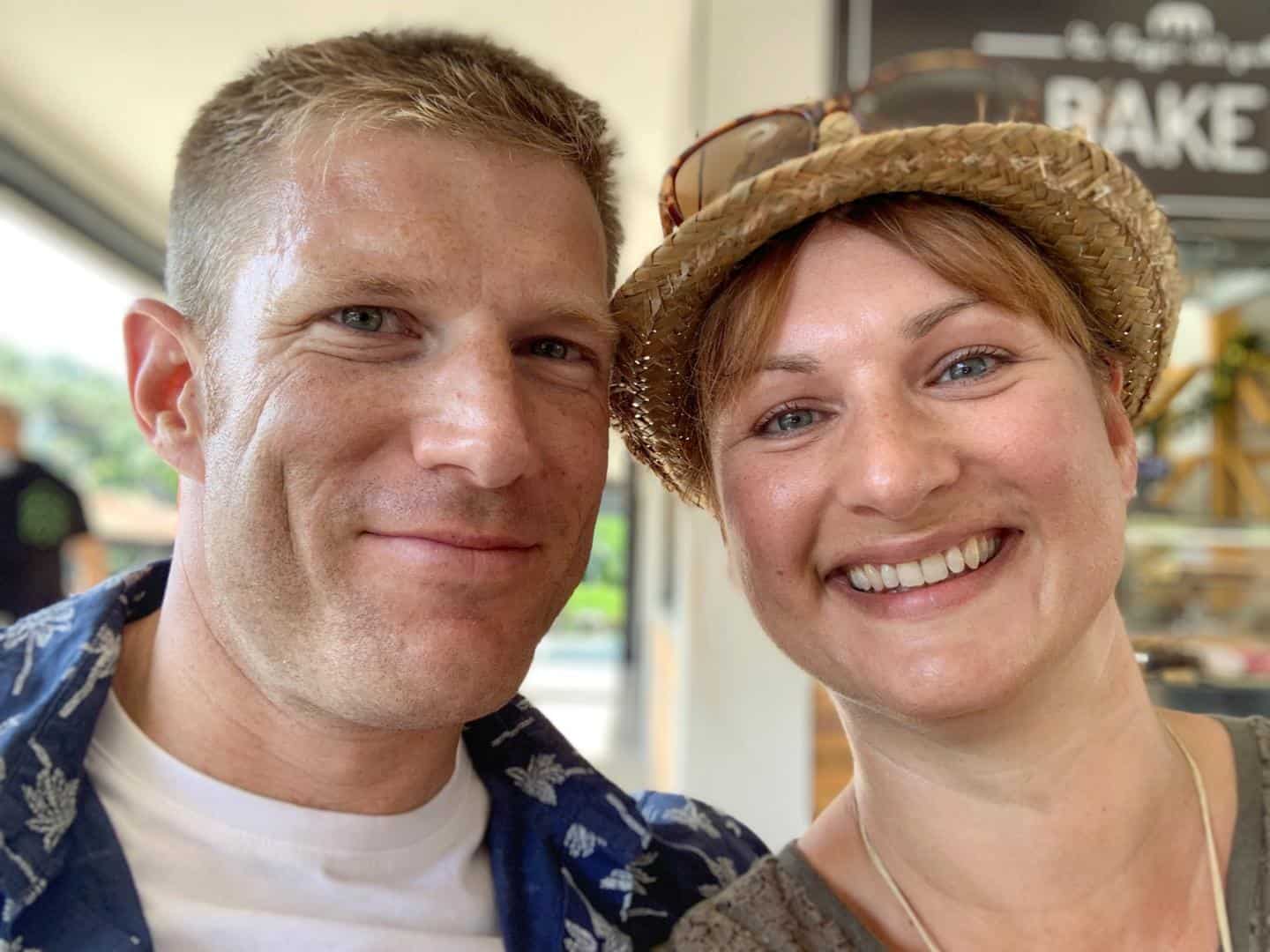 Check out a full review of Norcenni Girasole holiday village or watch the video below for our highlights
Read on for a taste of our family holiday in Tuscany with Al Fresco Holidays!
Day one: arriving for our family holiday in Tuscany
We flew from Bristol to Pisa which is about an hour and a half drive from Norcenni Girasole Club. Al Fresco Holidays had arranged our hire car – a Fiat Tipo estate from Hertz – and we were quickly on the road.
When you arrive at the Norcenni Girasole Club holiday village there's a large reception building overlooking the mountains. What an office! This is where we met our Al Fresco Holidays rep, Rob.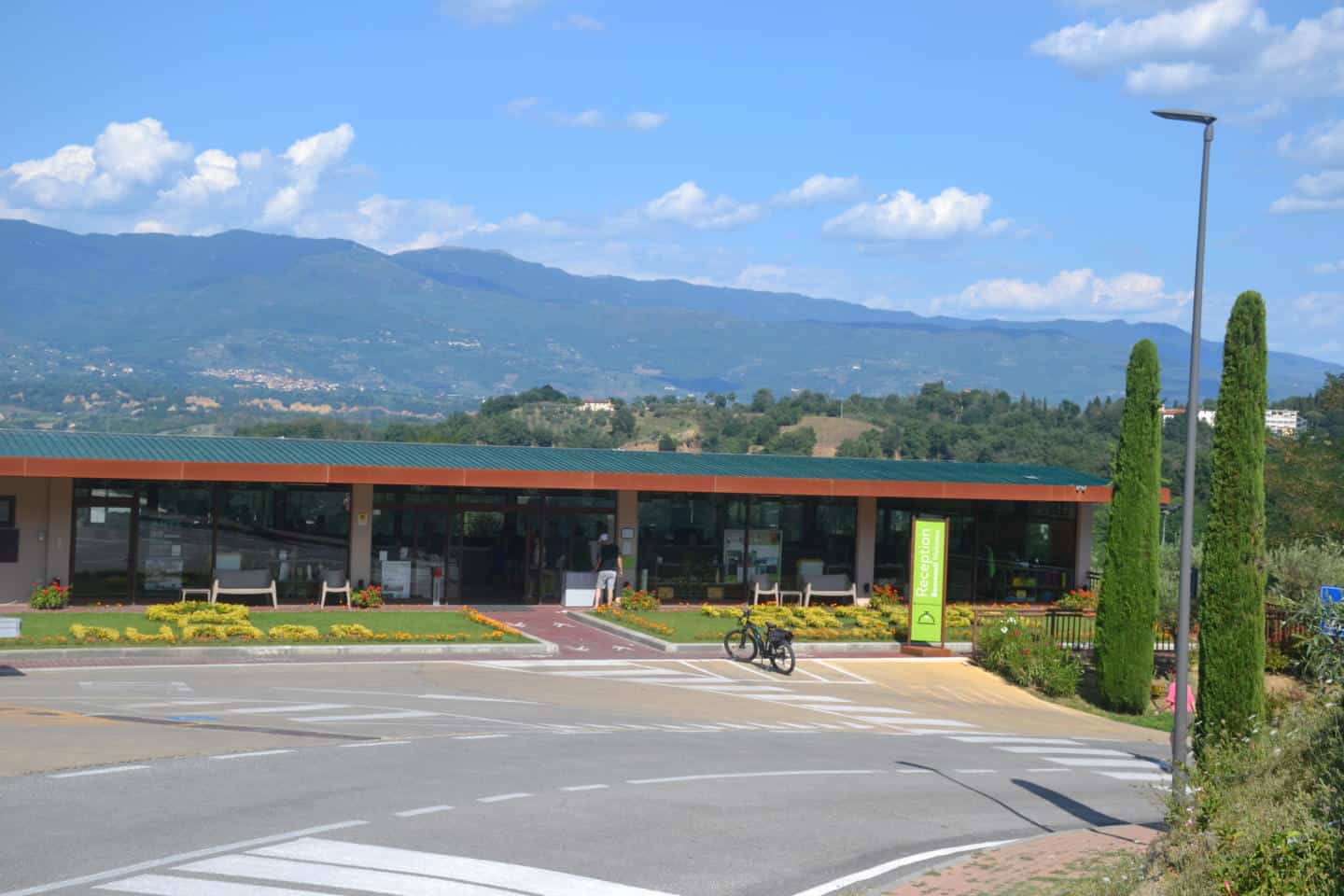 He checked us in and gave us an overview of the holiday village before hopping on his bike and guiding us through the village to our mobile home.
We stayed in a Vivaldi 2 three-bedroom mobile home just like the one we had while staying at Camping Eden in Lake Garda the previous year. It was like coming home. If you'd like an overview, check out my video tour of our mobile home in Lake Garda:
Last year we were holidaying with the Tin Box Grandparents so filled all three bedrooms. This time there was enough space for the girls to have a room each, which they were very excited about.
One of the beds in one of the bedrooms had been folded down to make it a good sized single for Tot. Baby took the room with twin beds and Mr Tin Box and I had the double bedroom, which was snug but came with a great view down the valley.
If you're wondering what to pack here's my Al Fresco Holidays packing list.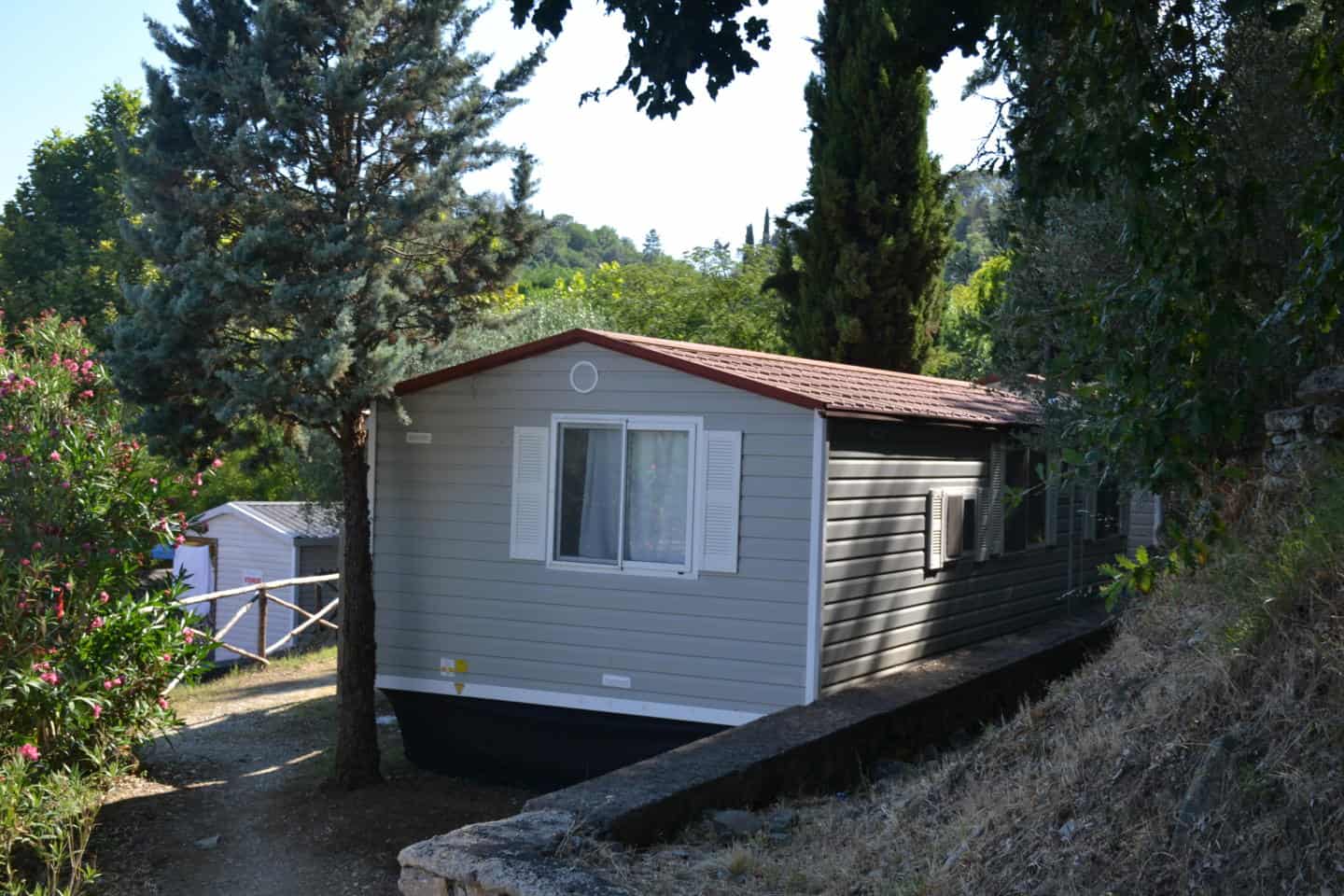 Once we'd hurriedly unpacked we went in search of one of the two swimming pool complexes at Norcenni Girasole Club.
Rob had advised us that the top complex would be better for our girls who are six and four-years-old. It was a good shout and we spent all of our pool time here across the week. The complex has five tiers of splash pools, fountains and slides, plus a lazy river. The girls thought they were in heaven.
Importantly for us the central lagoon has a soft bottom and is very shallow so is a really safe space for young kids.
After an hour at the pool we headed back to our mobile home for dinner and an early night. Our 4am start had finally caught up with us.
Day 2: exploring Norcenni Girasole Club
We spent our first full day at Norcenni Girasole making the most of the incredible facilities on site. We returned to the lagoon pool first thing in the morning before it got busy and the sun got too hot.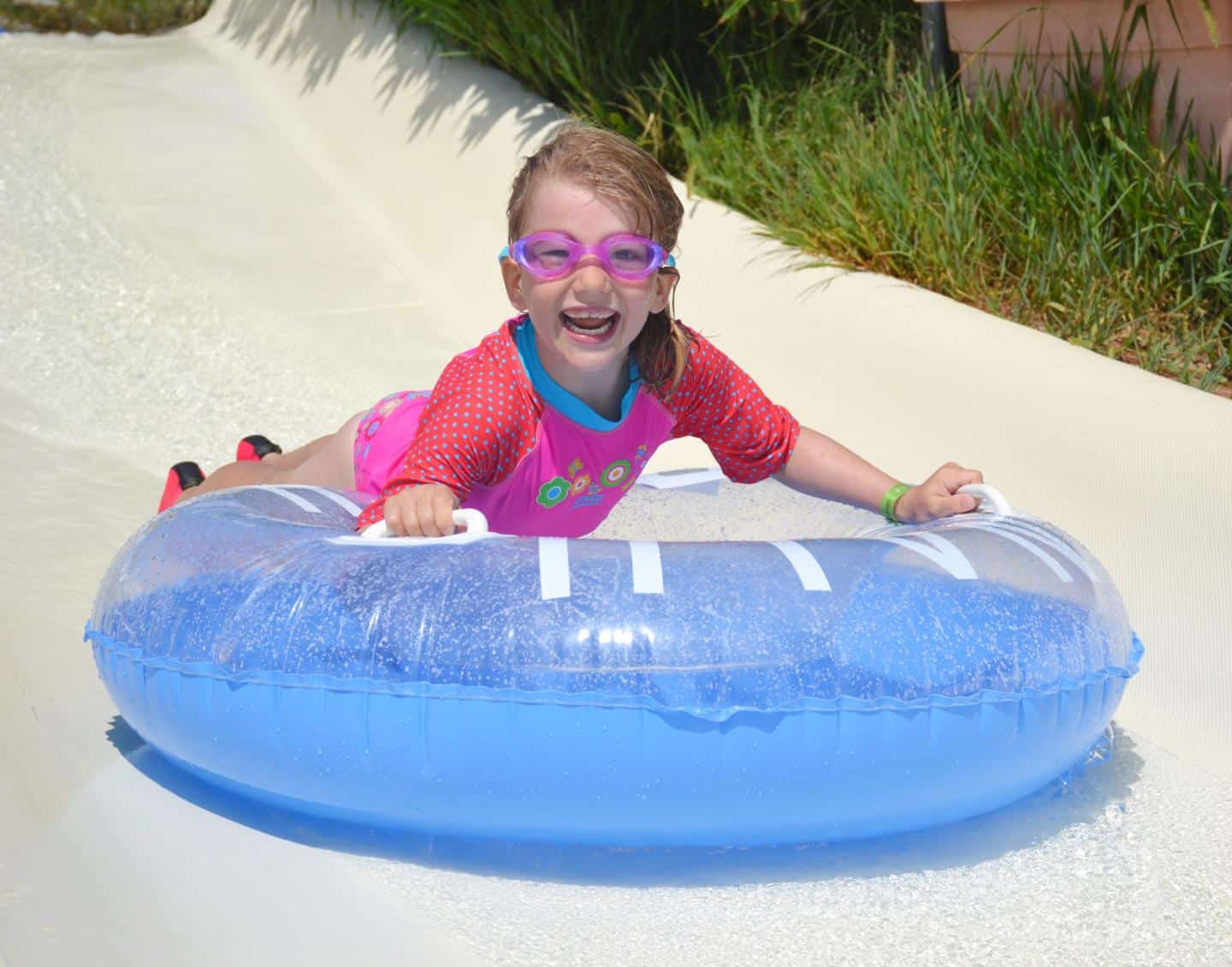 Throughout our week in Tuscany we found the best time to be outside with the kids was between breakfast and lunch, and then again from 4pm. In the middle of the day, when the temperature soared above 30°C, we retreated to the shade and air conditioning of our mobile home.
Top tip: air conditioning is an extra in your mobile home. Get it! We would have been frazzled without a bit of time to cool down each day.
After a siesta, we walked down to the main piazza of the holiday village where all the evening entertainment takes place.
There is also a large supermarket, a shop where you could find anything you might have forgotten to pack, a bar, two restaurants, take aways, an amphitheatre, a disco, a kids club with small soft play area, high ropes and trampolines, and the second pool complex.
It really did feel more like the centre of a small town than a holiday park.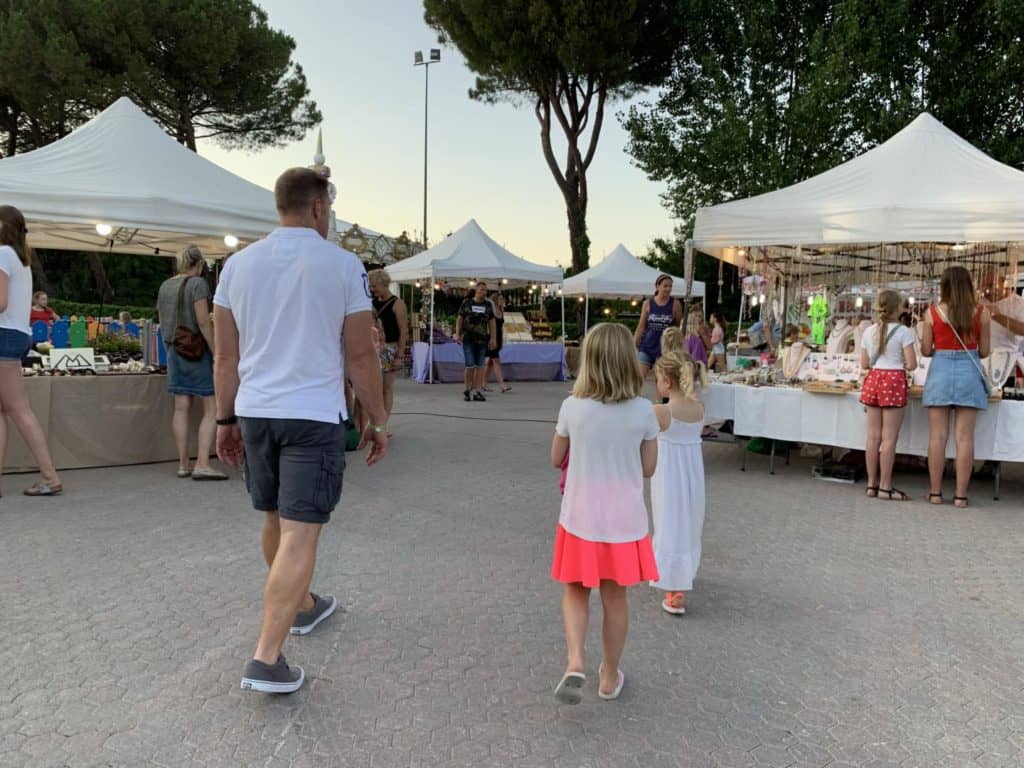 We returned in the evening to find a market selling gifts and trinkets. The girls had a ride on the carousel before going to the kids disco where they followed along to the actions of party dances from all over Europe. Oh, and of course 'Baby Shark'.
It was a packed day and we'd not even thought about going off site.
Day three: finding Pinocchio in Tuscany
Norcenni Girsole Club is the type of place where you could easily chill out onsite for a week or two and not get bored. There's so much going on in the daily animation programme, from exercise classes to kids club activities for young children and teens.
If you like sightseeing, this is also really easy with a hire car or by taking part in organised excursions from the site.
On the third day of our stay we decided to explore. We hopped in our hire car and drove an hour to the ancient village of Collodi in the hills near Pisa. It's famous for being the childhood home of Carlo Collodi who wrote The Adventures of Pinocchio.
The village has grasped the link with both hands. There isn't a roundabout without a long nosed puppet grinning at you from its centre.
Collodi also has a Pinocchio themed fun park. This retells the classic story through art, displays of puppets in vintage caravans and a museum, and a narrated sculpture trail.
The park also has vintage fairground rides, a maze and two high ropes courses for kids. Importantly when you are visiting in the hot summer months, it is set in woodlands so is nice a shady.
We filled an afternoon at Parco di Pinocchio and would suggest visiting it during your holiday in Tuscany if you are a fan. Just don't expect Disney standards. The park could do with some TLC.
Read our full review of the Pinocchio Park to see what we liked and why we wouldn't rush back.
Day four: a day trip to Florence from Norcenni Girasole Club
We were just 45 minutes from Florence so couldn't resist a day trip. We drove our hire car and parked a half hour walk (with little people) outside the city centre. You could also take a shuttle bus from the holiday village on three days of the week.
Florence was somewhere we first visited with the girls three years before, so it was great to be able to share it with them at an age where they could appreciate it a bit more.
We arrived at 9am for a family-friendly guided tour of the Uffizi Gallery followed by a wander around the outside of the Duomo and a ride on the carousel in Piazza Della Repubblica. Baby was fast asleep in her pushchair last time we were here so she was delighted to finally get a go. Rides cost €1 per child.
The toll from the closest A1 junction at Incisa to Florence was €1.80 each way and we paid €11 for six hours parking at Porto al Prato station.
If you are on holiday in Tuscany I can also suggest a day trip to Siena which is about an hour away and lots of people also recommended Lucca to us. This is an hour and a half away.
Day 5: fun at Norcenni Girasole Club
After our busy day in the city we decided to chill out at the holiday village with a morning at the pool and lunch on the veranda of our mobile home overlooking the Chianti hills.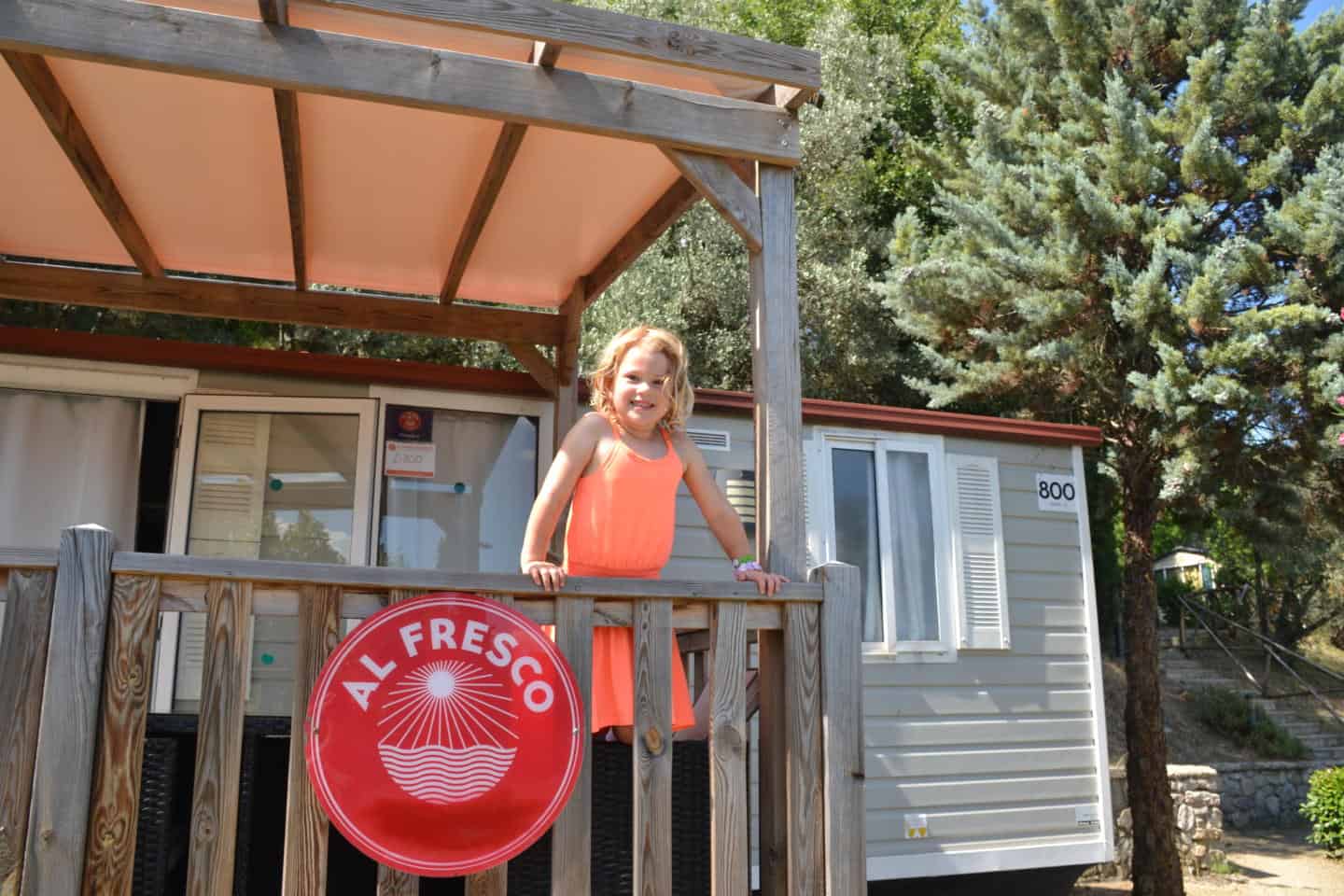 Of course, the girls don't like to sit still for long. Luckily Norcenni Girasole had so much for them to do. At 4pm each evening the high ropes course opens. Alongside the high ropes there is a crazy golf course, trampolines and inflatables.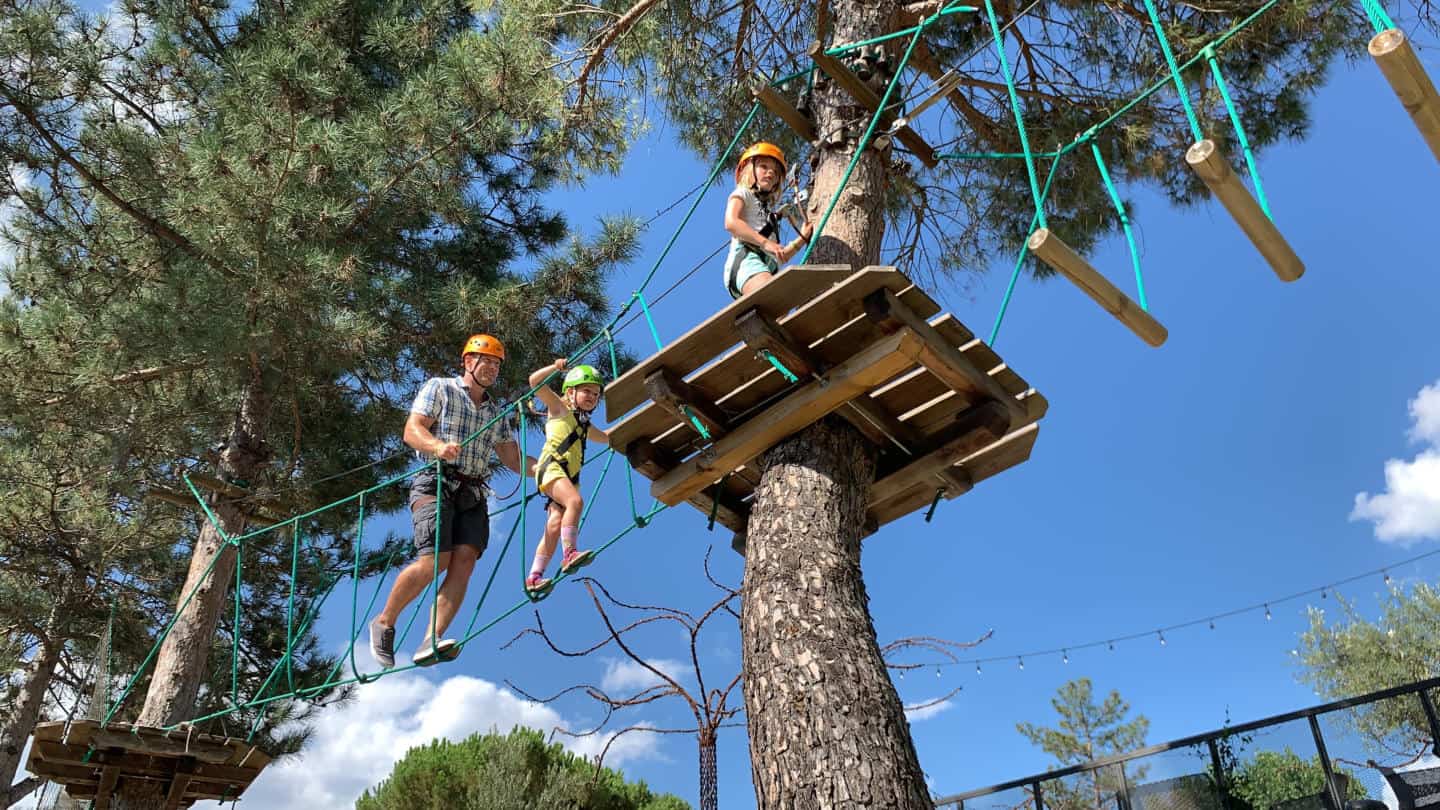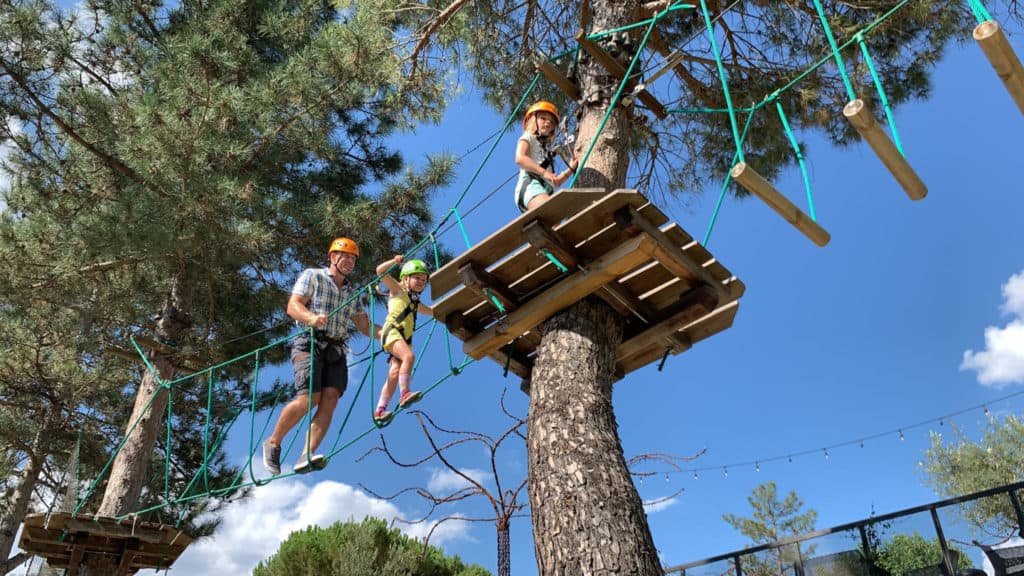 We'd walked past a few times and promised Tot and Baby they could have a go at the ropes.
The high ropes cost €18 for Mr TB and the girls. Baby flew round but Tot had a wobble half way. The supervisor was amazing; getting into the trees and helping her complete the course.
We had such a great experience with all the staff we met at the holiday village. The main nationality on the site when we visited was Dutch, but the staff all spoke great English and were very helpful.
Day 6: taking advantage of kids club
This is the first year that both of our girls have been old enough to go to the holiday park kids club during our Al Fresco Holidays mobile home break.
Norcenni Girasole Club has two clubs: Minis for four to 10-year-olds and Juniors for 11 to 16-year-olds, and they run in two locations at the holiday village making them easily accessible wherever you are.
In the morning the girls joined in with drawing, face painting and balloon sculpture crafting by the higher pool, and in the afternoon they made slime in the club room by the lower pool. The activities changed daily.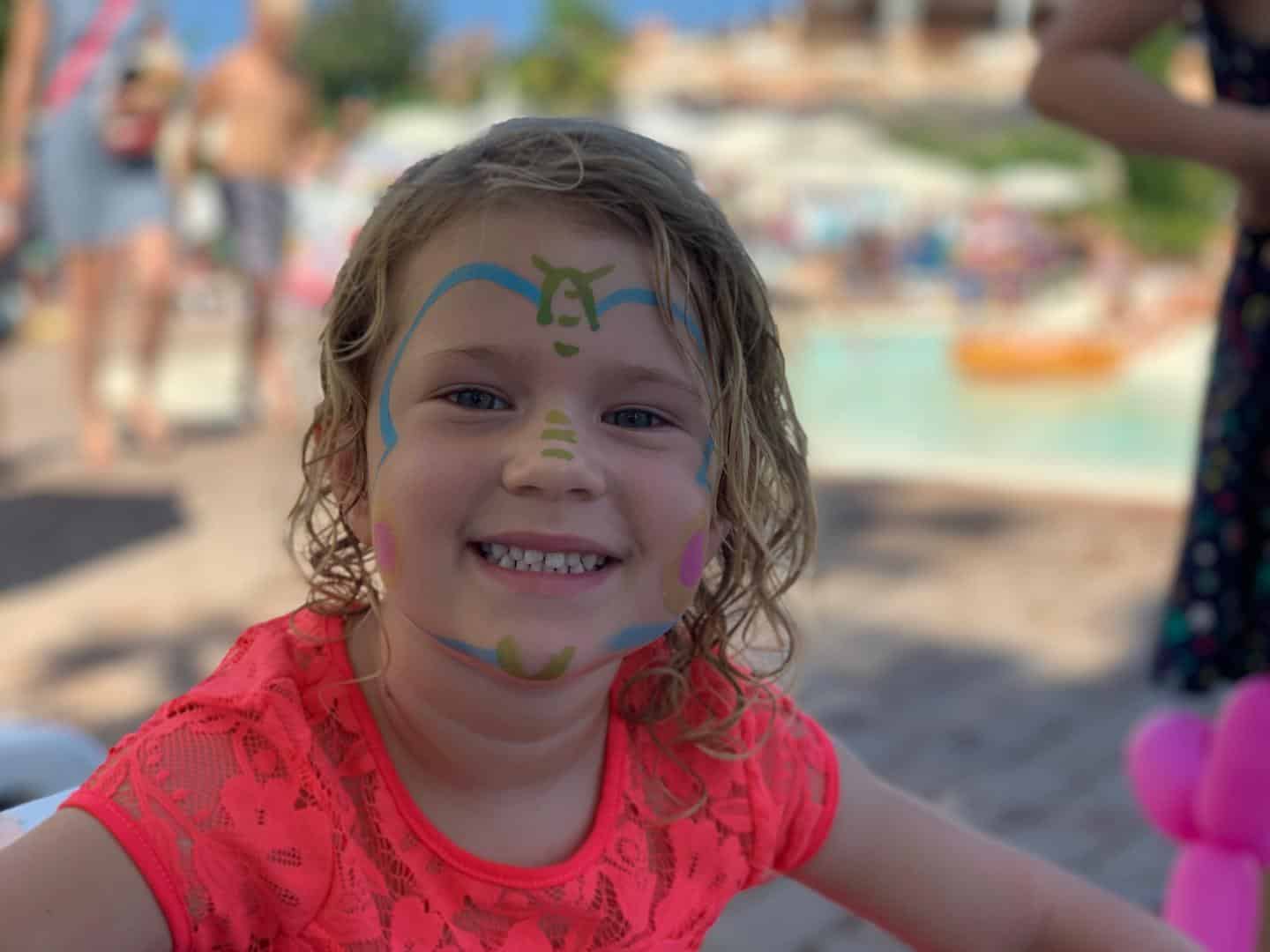 The junior club for tweens and teens offered sports, wii tournaments and evening parties.
While the girls were off having fun, Mr Tin Box and I snuck off to the bar. It was a bit lazy really as there's a daily programme of exercise classes, games and sports tournaments we could have dipped into. But, you know…we were on holiday.
In the evening we took the girls back to the adventure park where they had a go on the trampolines with bungee cords. These cost €5 each for five minutes. It was worth every cent for the kids faces.
We ended the day with another round of party songs at the Mini Disco. The tunes were the same every night but the animation team still showed the same enthusiasm and worked their socks off.
Day 7: one last drive in Chianti
Norcenni Girasole Club is close to several picturesque Chianti towns, so I couldn't resist one last drive out on our last day.
In just over half an hour we passed through Greve and found ourselves in the village of Panzano on a hill surrounded by vineyards. Radda and Castellina are close by too.
This year Panzano is hosting an art trail, which put it on my radar (although maybe not on the kids').
The art dotted around the village and four neighbouring vineyards represents humanism: freedom, free-thinking and human rights.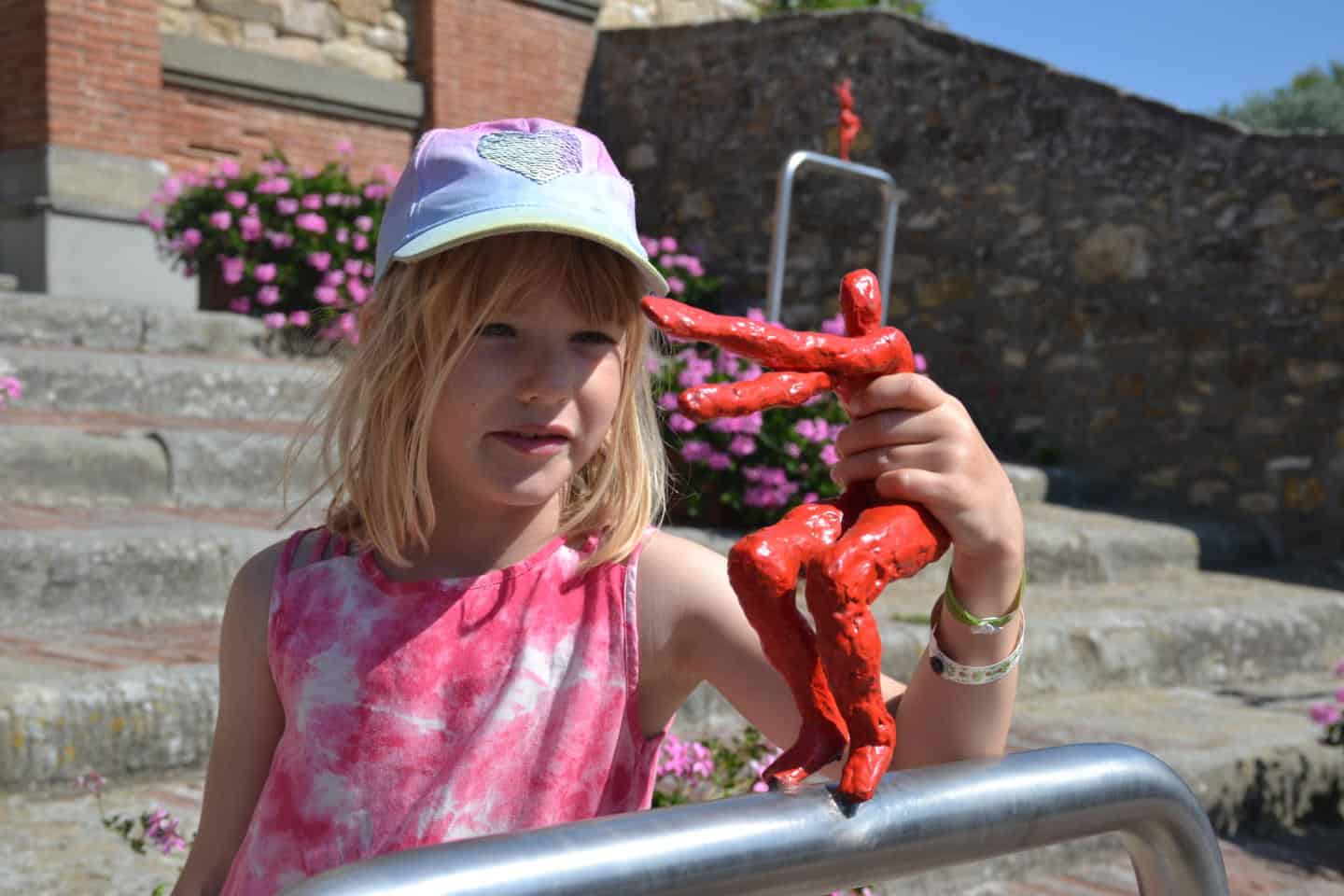 The girls enjoyed being able to touch some of the works and looking at the figures' 'funny bottoms'. They have some way to go before they qualify as art critics! Still, it was good to get out and see some of the rural landscape in which Norcenni Girasole Club was nestled.
The weather was too hot to linger on the trail for long, so after sharing a piece of chocolate cake in Panzano's main square we headed back to the holiday village to cool down.
The Panzano Arte Trail is on until 18 September 2019 and there are plans for trails to follow here annually.
Back at the holiday village we cooled off with one last dip in the fantastic lagoon pool. Soon after we arrived the animation team turned up for splash games played to the usual Mini Disco sound track.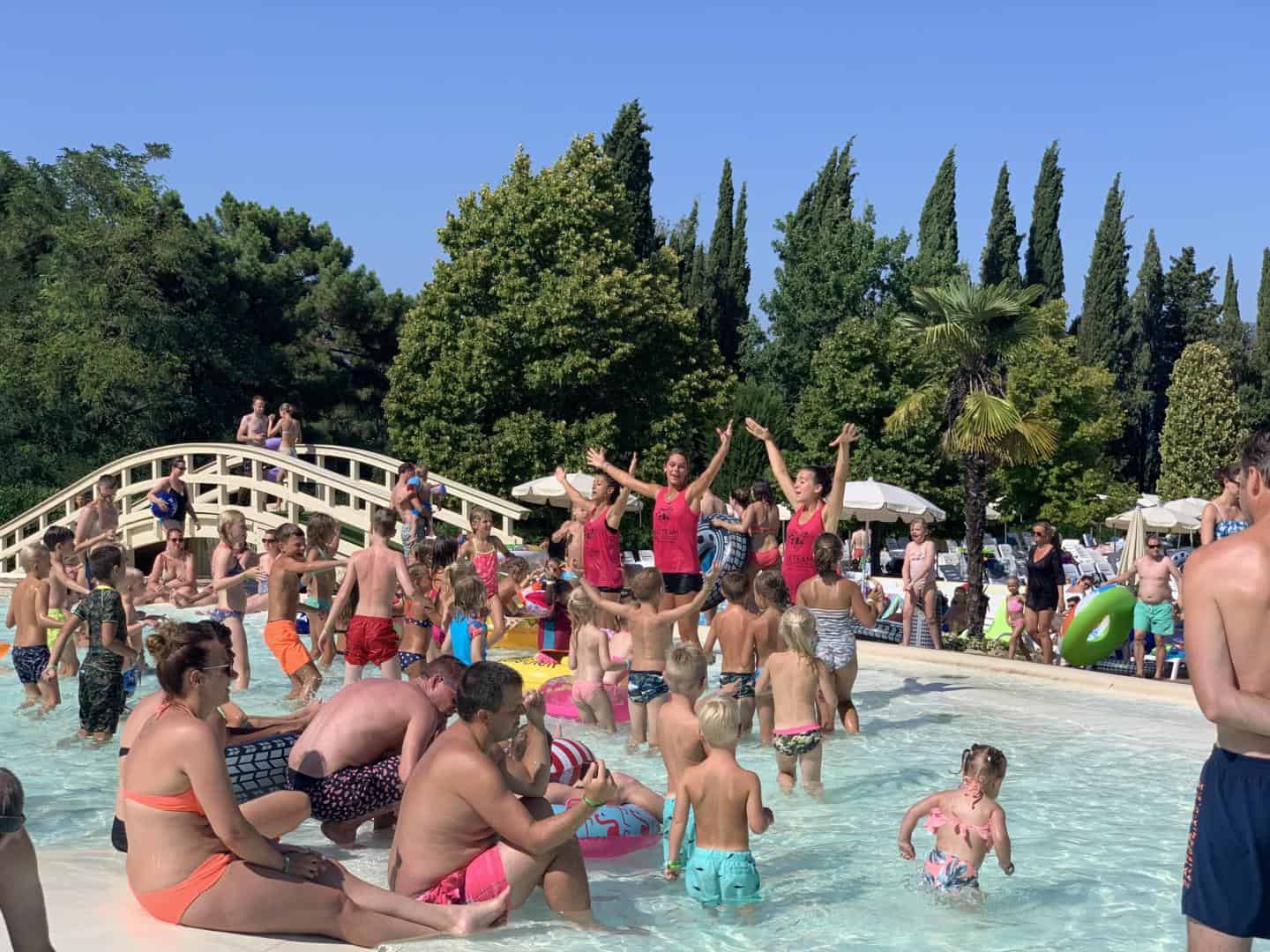 By this point Mr TB and I were quite confident that the girls were safe in the shallow splash pool and watched them enjoying themselves from our sun beds nearby. I think we've finally entered the period of parenting when we can relax again on holiday!
That evening Tot and Baby pleaded for one last go on the trampolines and a dance around at the Mini Disco. Who were we to deny them a last night of fun?!
Al Fresco Holidays review – would we go again?
Even before we'd finished packing the girls had declared they want to return to Norcenni Girasole Club next year!
It really is their dream destination with brilliant kids entertainment, fun slides and great activities. Plus Mr Tin Box and I had plenty of down time sitting on our mobile home veranda in the evenings, and a few quiet hours by the pool and at the bar courtesy of Mini Club.
That's not to mention some memory-making days off site in Florence and the surrounding Tuscan countryside.
Find out everything more about the holiday village and its facilities in my Norcenni Girasole Club review.
If you are looking for a top family mobile home holiday in Italy with plenty of action and sightseeing opportunities then you have to check out Norcenni Girasole with Al Fresco Holidays!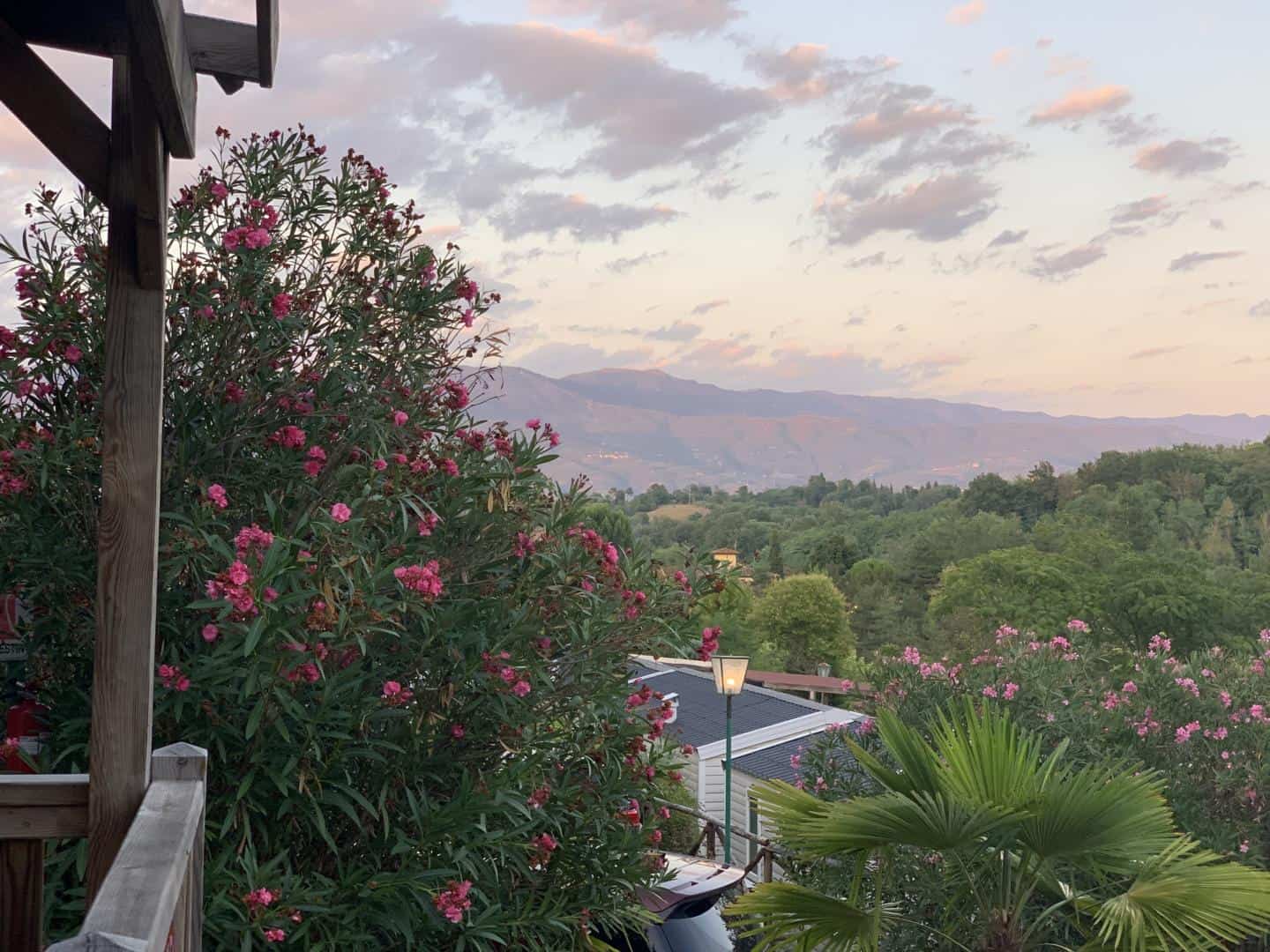 For more information or to help find the perfect park and to book, please visit www.alfresco-holidays.com or call 0161 332 8900.
Disclosure: Al Fresco Holidays invited us to review Norcenni Girasole Club. Our holiday, flights and car hire were complementary in exchange for honest coverage on my social media and the blog.
Researching your family holiday in Tuscany? Why not pin this post for later.