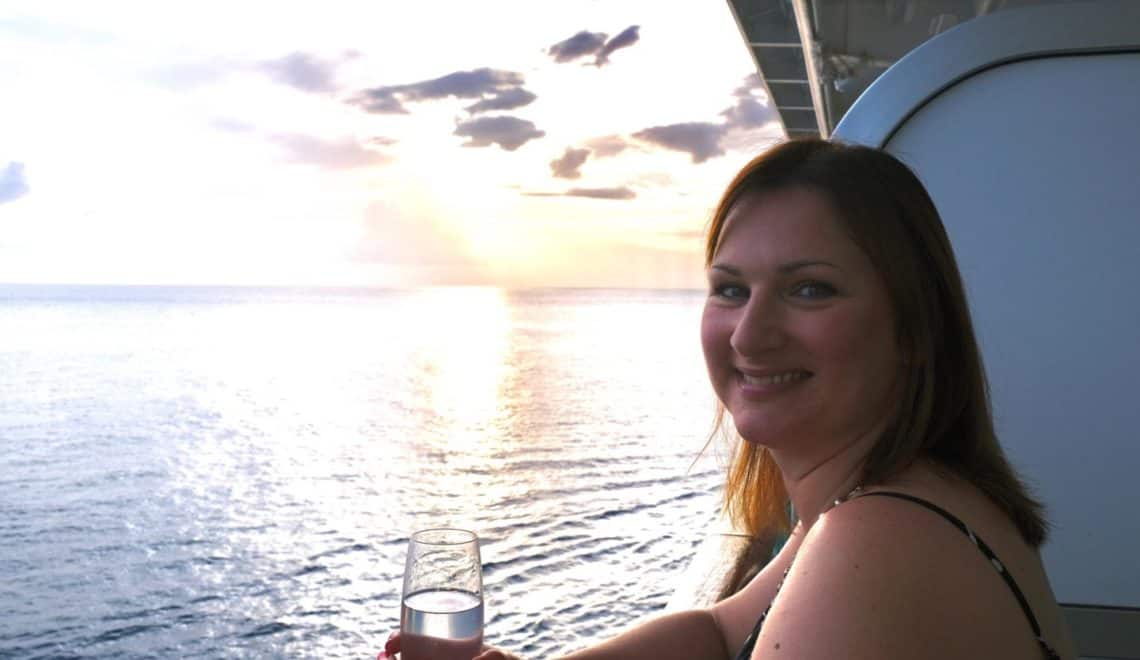 Is the P&O drinks package worth it? 2021 edition
One of the brilliant things about cruising is that you know you'll never go hungry. And, having sailed with three cruise lines, I know that it's very rare to be served a bad dish. However, one thing I always wonder before joining a cruise is whether to buy the all inclusive drinks package – will it be worth it? Ahead of our Caribbean cruise we were seriously tempted by the P&O drinks package – the Ultimate Drinks Package.
But did we go for it? In this post, I take a look at whether the P&O drinks package is worth it and give you some alternatives you might like to consider.
Please note: the price of drinks on P&O cruises and the P&O drinks package included in this post were correct at the time we sailed in December 2019 to January 2020. You can find the latest drinks package prices here. My analysis about whether the P&O drinks package is value for money is unlikely to change significantly year to year.
Is the P&O drinks package worth it?
To cut to the chase, the P&O drinks package, and indeed any cruise drinks package, is only worth it if you are going to get value from it.
You need to ask yourself:
How many drinks will you have each day?
Will you get value from a P&O drinks package if you have more days ashore than at sea?
How much do drinks cost on P&O cruise ships and would buying individually work out better?
Here's what we decided
On our 15 night Caribbean cruise on P&O Azura we decided not to get the drinks package. Let me explain why…
Don't get me wrong. We enjoy a drink and can easily sink a bottle of wine with dinner and a few bevies afterwards. We also like a drink by the pool during the day.
Add to that a very competitively priced P&O drink package (£39.95* per adult in a cabin) and it might seem like a no brainer. Caffeine fans can also have as many primo speciality coffees as they want from Costa onboard. Add to that bottles of water in your cabin.
However, when we sailed in December 2019 we found the drink prices on P&O were no dearer than what you would find in a reasonably priced pub in the UK.
So unless you could spend £40 down your local all day, everyday (or nearly £80 for a couple) then you're going to be falling short of getting good value.
When we did the maths and factored in days ashore and days when we wanted to give our livers a break, the P&O drinks package wasn't worth it for us.
Had we been cruising with our two children we might have thought again. This is because if you buy the P&O Ultimate Drinks Package for the adults in your cabin the kids automatically get the P&O Children's drink package included. This is worth £7.95 per child, per day.
If your kids can get through more than a few soft drinks, juices, hot chocolates and fruit cordials each day then that's worth quite a bit to you.
So, as I've already mentioned, the P&O drinks package may be value for money for some people. If you are travelling with kids (the more you have the better value it becomes) or intend to totally relax and spend your days by the pool, then who wouldn't want a piña colada by their side throughout the day?
Plus, the package includes gratuities and is quite a lot cheaper than the packages I've seen advertised by other cruise lines.
Facts about the Ultimate Drinks Package
As with all cruise drinks deals there are T&Cs. These may affect the value you get from the P&O drinks package. Here's some of the important questions answered:
When can you buy the drinks package?
The P&O all-inclusive drinks package must be bought before midnight on the second night of your cruise. It costs £39.95 including gratuities.
What does the P&O Cruises drinks package include?
It includes drinks under the value of £6.95. You get a 20% discount off drinks over this value.
Is there a limit on the number of drinks you can have?
Yes. You can 'only' have up to 15 drinks each day. You cannot order doubles or larger and glasses of wine must be 175ml.
Can you share your drinks with other people?
No. You can't give free drinks to other people. You can only order one drink at a time and if you are seated the staff will take your glass away before bringing you another.
Does everyone in you cabin have to have a drinks package?
Yes. Everyone in your cabin must have the same package if they are adults. Children must have the children's drink package, which includes draught soft drinks, selected long life juices, primo size hot chocolate and fruit squash/cordial by the glass. This costs £7.95.
Does P&O offer a non-alcoholic drink package for adults?
Yes. The P&O non-alcoholic drinks package costs £19.95 and includes bottled water (500ml only), draught soft drinks, long life juices, primo Costa coffees, teas, hot chocolates, and non-alcoholic cocktails. Other non-alcoholic drinks, such as canned drinks, can be bought at a 20% discount.
Is your cabin's mini bar included in the package?
No. Mini bar and room service drinks are not included in any P&O drinks package.
Can you get a P&O drinks package on a mini-cruise?
No, sadly not. This might be one of those occasions when you could get value for money but drinks packages are only available on cruises of five nights or over.
Other P&O cruises drinks package options
So, we didn't go for the Ultimate Drinks Package. But we did get other drinks packages while onboard and know we got value for money verses paying as we drank.
The P&O wine packages
Two wine packages were available on P&O Azura when we sailed. These came in packages of six or 12 bottles. Buy one of these and you can save up to 20% on purchasing a bottle each night with dinner.
We bought the Captain's wine package of 12 bottles for £230, which worked out at £19.16 a bottle. It's not supermarket prices but it's still a saving to buy in bulk.
There were red, white, rose and sparkling wines (not champagne) included on the package wine list. If you are happy to pay a bit more then there's the Commodore's wine package (£270 for 12 bottles), but we enjoyed every bottle in the Captain's list.
You can purchase a wine package at any time during your cruise and get a booklet of vouchers to give to hand over in the main restaurant.
Take good care of this little booklet as it is paper and could easily get lost. We had a panic one night when we thought Mr TB had put it through the wash in one of his shirt pockets.
Draught beer package
On Azura, there was also a draught beer package that works in a similar way to the win packages. They don't seen to advertise this off the ship but we saw information about it onboard. You get a book of 10 or 20 vouchers and save 15% on buying pints individually.
You can find out more about most of P&O's drink packages on their website.
What about the P&O Children's drink package?
This costs £7.95 per child and includes draught soft drinks (Pepsi, Lemonade, Tonic and Soda), selected long life juices, primo size hot chocolate and fruit cordial by the glass.
Each child in your cabin has to have the package and it can't be shared.
The good news for any mums and dads who buy the P&O Ultimate Drinks Package is that your kids get the Children's drinks package for free.
This is handy for families with children who consume lots of soft drinks each day and adds a lot value of the adult drinks package. However, if you are cruising with a baby or young children you won't get the benefit.
How much do P&O mini bar drinks
 

cost?

In your cabin you have a selection of mini bar drinks including lager, gin in a tin and soft drinks. You can ask your steward to take these away to make room for your own drinks.

The mini bar is slightly more expensive than the ship's bars, but no more so than a hotel mini bar.

You'll also find a 1.5ltr bottle of still water in your cabin soon after boarding. This is complimentary and comes with a form attached to sign up to get six more bottles for £11.

The water in your cabin has a chemical but is drinkable. If the taste will bother you then get the water package or bring some cordial. We always travel with a mini Robinson Sauash'd super concentrated cordial bottle.
What drinks are included in your cruise?
You can get tap water, tea and coffee in the buffets and in your cabin on P&O cruise ships. Some juices are also available in the buffets. So you don't need to buy drinks at all if you are happy with these basic beverages.
Top tip: for a free glass of bubbly, make sure you attend the Captain's drinks reception. Wine can also be on offer at shopping and gallery events during your cruise.
Cost of drinks on P&O Azura
If you're wondering how much it costs to buy drinks on a P&O cruise here's a few of the drinks menus from onboard in December 2019 to January 2020. Prices may have been updated since then.
The P&O pool bar menu prices
Here's the menu from the Terrace Bar, Aqua Bar and The Retreat.
P&O lounge and bar drinks menu
Here's the menu for the Planet Bar, Mala Bar and Brodie's Bar.

How many bottles of alcohol can you bring onboard P&O cruise ships?
Don't forget that you can bring alcohol onboard when you embark your P&O cruise.
We each brought a litre bottle of spirits that we'd bought in duty free at the airport on our way to the Caribbean. You could use your allowance to bring a litre of wine, Champagne, or beer instead. We opted to bring our own pre-dinner drinks.
If you buy anything else in port during your cruise this will be taken away when you board the ship. It isn't gone forever though. You are given a ticket and will get your booze back at the end of your cruise.
Be aware of personal allowances for spirits if you are flying back to the UK.
So, is the P&O drinks package worth it?
It wasn't for us, but that doesn't mean other people wouldn't get value. If you like lots of alcoholic or premium drinks while on holiday then it's worth looking into, especially if you have lots of sea days.
It's also something to consider if you don't don't want to bring your own 1 litre bottle allowance onboard.
More cruise posts
If you'd like find out more about Caribbean cruises with P&O then take a look at these posts:
What do you think about cruise drink packages? Do you think they offer value for money or do you prefer to pay as you go?
Collecting cruise tips ahead of your holiday? Why not save this post about the P&O drinks package and other drink options.