Tips for planning a family holiday in Crete
If you are dreaming of a family holiday in Crete this guide will help you start planning your trip. Whether you want to know the best places to stay in Crete, things to do with kids or the ideal time to book your holiday, I've got some hot tips for you.
*This advertorial feature contains affiliate links*
Please check the latest government guidance on travel when planning any holiday at home or abroad.
Why choose a family holiday in Crete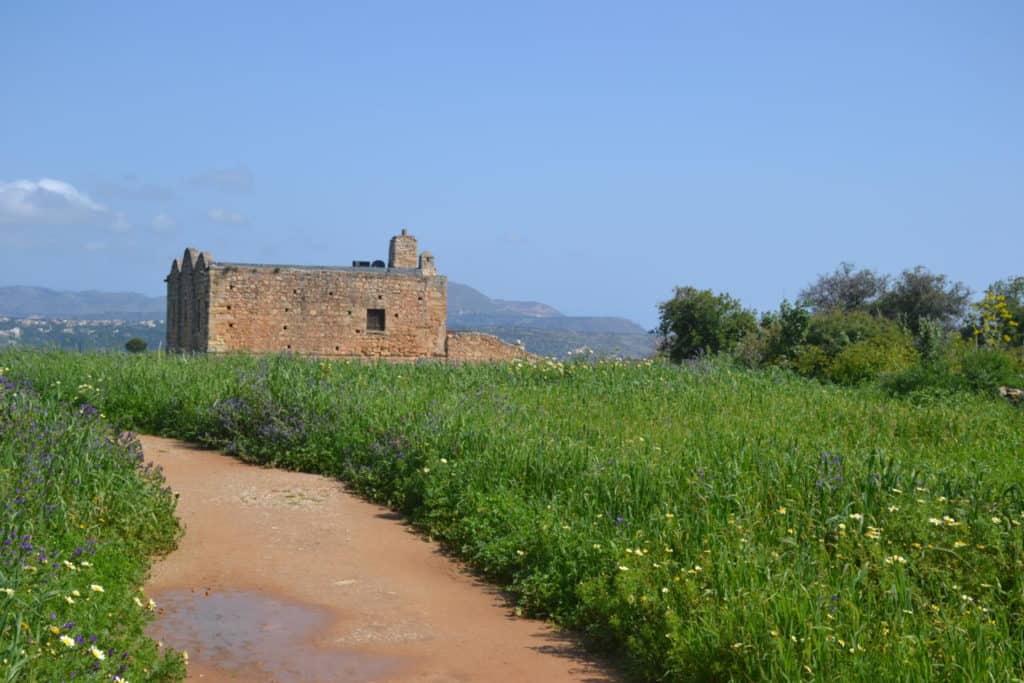 We're probably already on the same page on this one, but let's recap all the great reasons to visit Crete.
First off, it has to be the location itself. Crete has more than 600 miles of coastline with incredible beaches ranging from the pink sands of Elafonissi to stunning coves like Seitan Limani.
That's not to mention azure lakes, imposing mountain ranges and gorges for hiking.
As well as adventures on land, Crete is a top destination for snorkelling, water sports and boat trips along the Mediterranean coast.
Crete also has a rich cultural heritage. It was home to Europe's oldest city, Knosses, and it's easy to spot influences from Venetian traders and the Ottoman Empire in towns like Chania.
Of course, this Greek island also offers luxurious, yet family-friendly places to stay. More on those shortly.
If you're interested in other Greek holiday destinations take a look at my guides to the best Greek Islands for families and the top things to do in Greece.
When to visit Crete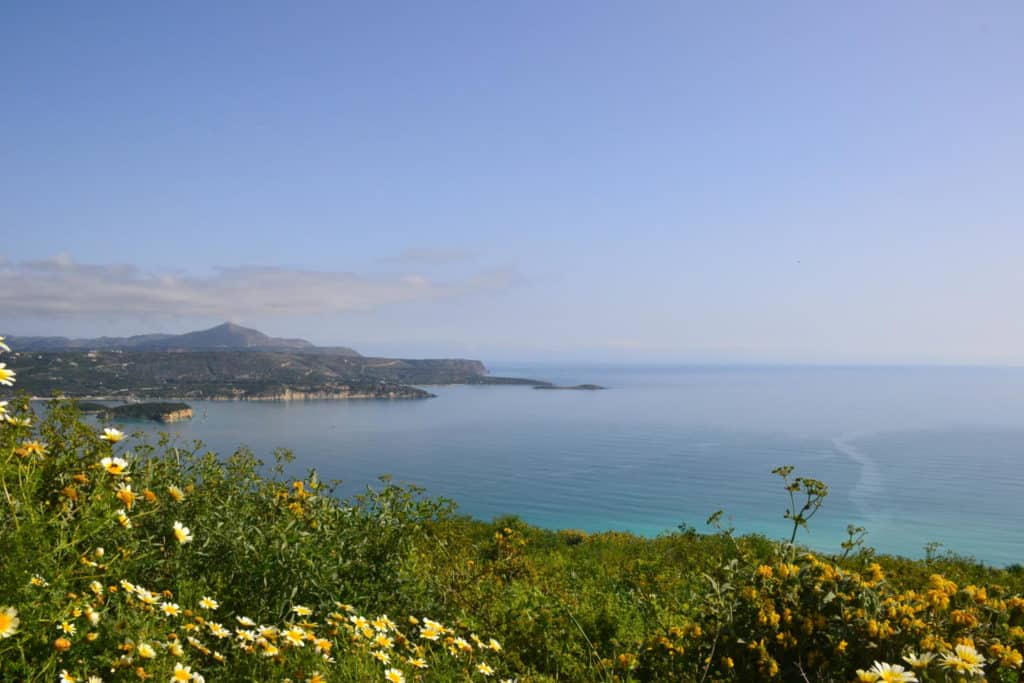 First things first, when should you visit Crete?
When you're planning a family holiday to Crete the time of year will have a huge bearing on the weather, price and how busy it is.
Here's some thoughts to help you decide when is the best time to visit Crete for you:
The weather in Crete
The climate is mild all year round but expect the evenings to be chilly between October and April. Check the weather in Crete.
If you are travelling to Crete in March, April or May don't expect to be swimming in the sea without a wet suit. It takes a while for the warm weather to heat the turquoise waters off this beautiful Greek island.
In the peak summer months you can expect temperatures of 18°C to 29°C.
When is Crete quiet?
If you are more interested in seeing the sights without a crowds, the end of March, April, May, October, and the start of November are good times to visit Crete.
When is the cheapest time to visit Crete?
There's no getting away from the fact that flights to Crete and accommodation are cheaper outside the school holidays. Our last visit was before both girls were in school, so we booked some more budget-friendly flights just before Easter.
May, June and September are also cheaper times to travel if you'd still like the benefit of warmer weather.
How to get to Crete
In the current climate, opting for a package holiday is probably the safest option when you are planning a holiday abroad.
However, if you do want a little more choice about your travel arrangements, here's some tips for getting to Crete.
Flights to Crete
You'll find direct flights from the UK to Chania and Heraklion. These kick in from Spring to Autumn. Expect to transfer from mainland Greece during the off season.
Skyscanner can give you all the options for flights depending on the time of year and your destination.
Ferry to Crete
Another option when you are planning a trip to Crete is to fly to Athens and catch a ferry from Piraeus. This is the largest of the three ports within easy reach of the city and from where you can reach the majority of the Greek islands.
Travelling by ferry could save you a lot of money but will take longer – it's nine hours from Athens to Chania.
Check routes, times and prices for ferries to Crete from Athens.
Best places to stay in Crete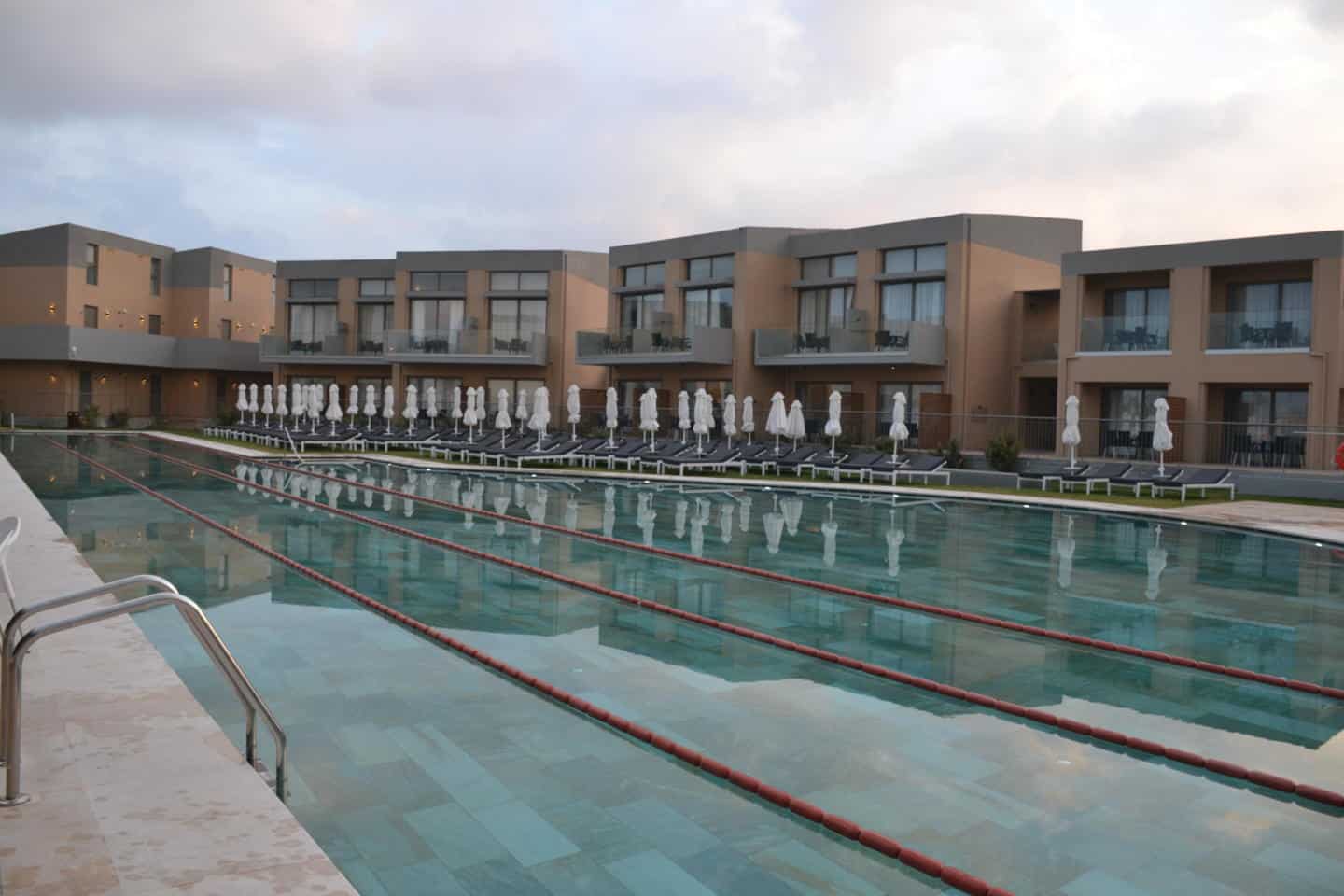 One of the most important aspects of planning a family holiday in Crete is deciding on where to stay.
Our first visit to Crete was to an all inclusive family resort near Chania. It was hassle-free to have every aspect of our trip included, from accommodation to food and easy to organise excursions. But there are so many other ways to see this incredible Greek island.
If you prefer independent yet luxury travel then a self-catering villa* might work best for your family holiday. These are often really good if you are travelling with young children as you can request baby equipment and plan your days at your own pace.
Ultimately, Greece caters for all holiday styles, so it's just up to you to decide which is best for your family.
Here are some more tried and tested places to stay in Crete with kids.
Travel insurance
Once you've booked your holiday make your next job to buy travel insurance* if you don't already have a annual policy.
Factor in all the activities you might wish to do, like water sports, that might not be covered by a standard policy. If in doubt, speak to your insurer.
I always check a comparison website like TravelSupermarket* to see the latest offers.
Buy your currency
The currency in Crete is the Euro. If you exploring off the beaten track make sure you have hard currency with you as cash machines can be rare outside the main towns.
What to pack for a family holiday in Crete
We love to see the sights as well as relaxing on holiday, so my Crete packing list has a mix of practical and leisure clothing:
light trousers
flat, closed toe shoes
layered tops
sun hats
light rain coat (for exploring outside the summer months)
wetsuits (for sea swimming outside the summer months)
swimwear
UV protective rash vests
Take a look at my fill packing list for holidays in Europe.
Driving in Crete
Driving your own car or hiring a car in Crete will give you a lot more freedom to explore at your own pace. We did this during our holiday and learnt quite a lot about driving in Greece from this experience.
Read my full guide to driving in Crete to find out about the Greek driving rules you need to be aware about and what documents you need to hire a car.
Things to do in Crete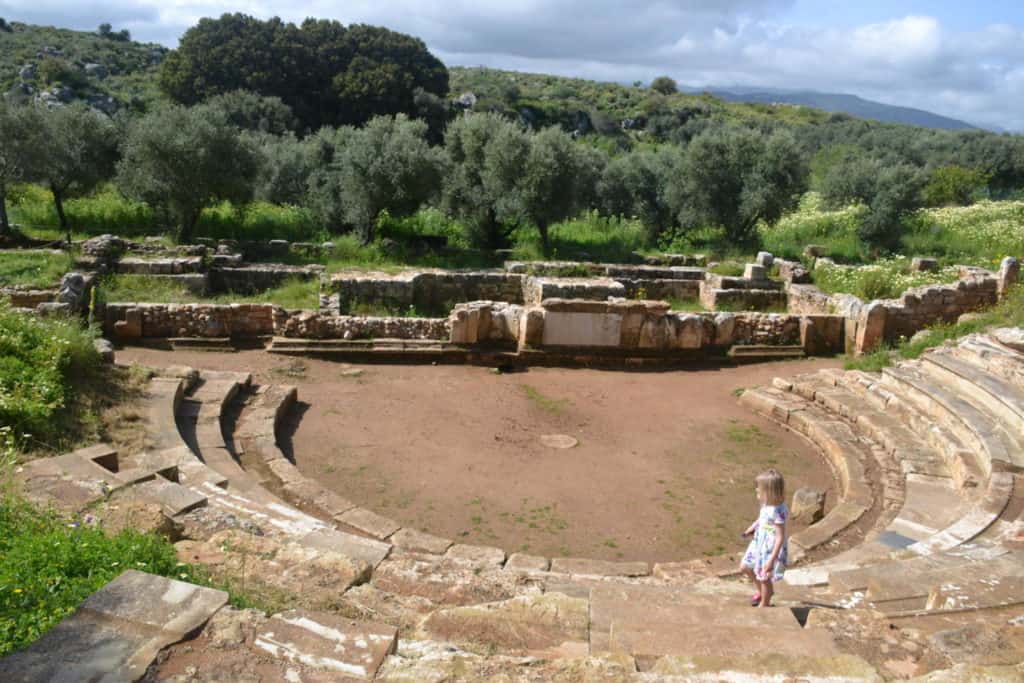 The only thing left to do is decide on what things to do in Crete.
Whether you want to chill out on some of the Mediterranean's most stunning beaches, discover ancient sights, or wander the picturesque streets of harbour towns, Crete has it all.
We can recommend:
a visit to Chania Old Town to experience fascinating architecture, shaped by a history of occupation, rebellion and independence over the past 800 years.
exploring the ancient city of Aptera, which was once the commercial centre of Crete.
hiring a pedalo at Crete's largest fresh water lake, Kournas, at the base of the Lefka Ori mountains.
Get more inspiration for things to do in Crete to help you plan your trip.
Disclosure: this post contains affiliate and commercial links. If you click on one of these links and make a purchase I may receive some commission. This does not affect the price you pay.
Planning a family holiday in Crete? Save this post for future reference.