Work with me
I'm a family travel blogger with nearly 20 years experience in the media and public relations industries. Tin Box Traveller was born at the same time as I started my family, giving me a creative outlet and somewhere to share my passion for travel. I now work part-time on my blog, while also continuing my career in PR and being a full-time mum. You can find an overview of all the types of posts I write on my family travel resources page.
Types of collaboration I'll consider – please read
I'll consider reviewing products and experiences, supporting brand campaigns or writing sponsored posts if they are relevant to my family travel blog. I do not write about general parenting topics here but am happy to do so for other websites or blogs.
Please do not be offended if I ask for fair compensation for my time and expenses.
All sponsored posts and reviews will be clearly marked as such in line with ASA rules and I will always share my honest opinions. Please read my disclosure policy.
Please get in touch if you would like discuss a collaboration.
Reviews by Tin Box Traveller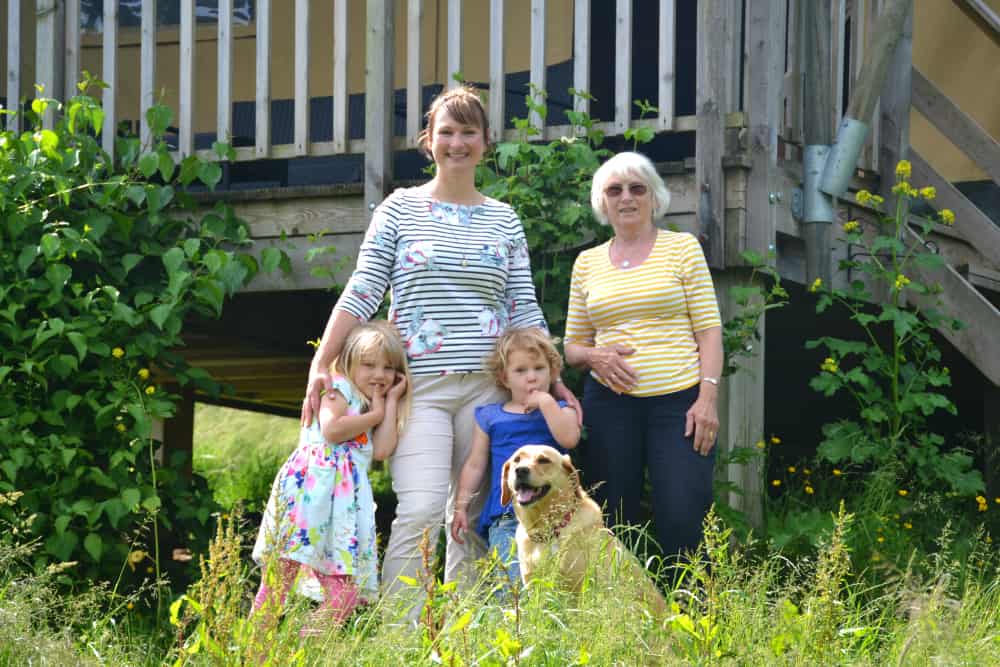 Here's some examples of reviews that have been published on Tin Box Traveller:
Hotel review – AC Gava Mar, Barcelona
Holiday park review – Hendra Holiday Park, Cornwall
Cottage holiday review – Bryn Parc, Swansea Bay
Package holiday review – Al Fresco Holidays, Italy
Cruise review – Royal Caribbean's Navigator of the Seas
Villa review – Bookings For You
Glamping review – Western Meadows Glamping with Classic Glamping
Videos by Tin Box Traveller
As well as writing about our travels we create videos too. Here's a selection of our favourites:
We've also worked with brands on their marketing campaigns and travelled to France with Al Fresco Holidays to take part in filming for their 2018 promotional videos:
Expert travel comment in the media and on industry blogs
I'm regularly asked for views and advice that other parents might find helpful when planning travels with their children. This has recently included comments for Thomas Cook about travel gadgets, The Sun about budget meals for caravanning and hiring a car abroad.
Blog stats overview
Here's a few Tin Box Traveller stats:
Ranked #1 in the Vuelio Top 10 UK family travel blogs, #2 in the Feedspot top 10 UK family travel bloggers and #3 in the Tots100 UK family travel bloggers
2018 winner of the Brilliance in Blogging Travel Award by Britmums – the UK's latest influencer network
Ranked #33 in the Trips100 top 100 UK travel blogs
Listed in top 20 international family travel blogs by Holiday Lettings
Followed by more than 24k people on social media
Domain authority of 39 (source: Moz)
6.1k average monthly unique visitors and 13.3k average monthly page views (during past six months)
All stats correct as of March 2019.
Request a media kit
I update my media kit with stats from my blog and social media on a monthly basis. Please get in touch if you would like to see my latest full media kit or to discuss campaign, sponsored post and guest posting opportunities.
Brands I've worked with
Writing elsewhere
I have written for Lands' End clothing, the CSMA Boundless website and Day Out With The Kids. And I have collaborated with other bloggers on posts about family friendly holidays, UK destinations, Britain's best beaches, and our travels abroad.
I am also a contributor to the family cruising blog, Cruising With Kids. On this I have covered shore excursions, tips for cruising with babies, and cruise news, among other topics relevant to families planning a cruise holiday.
I also blog about writing for the web, blogging, social media, public relations and marketing.
I love hearing from people with a similar passion for family fun and the great outdoors, so why not leave a comment, email me or find me on Bloglovin', Twitter, Facebook, Instagram, Google+, Youtube, Pinterest and LinkedIn.
SaveSave
SaveSave
SaveSave