Days out in the UK for families – summer 2021
If you're determined to make the summer of 2021 memorable for all the right reasons, you need a plan! Now is the time to start getting yourself in gear to find and book your days out ahead of the crowds. To give you a head start, this post includes my top picks for special days out in the UK for families this summer.
There's events, open air cinemas, outdoor theatre and attractions reopening after mega bucks renovations! Sounds to me like all the ingredients for an awesome summer!
Know about a brilliant event or family day out in the UK that's not mentioned here yet? Drop me a message.
Days out in the UK for families
If you're looking for family days out near you, I've been rooting through my inbox for the latest updates, news and events. Use the drop down menu above to find things happening close to where you live or are holidaying this summer.
Or scroll away for inspiration!
Family days out in Cornwall this summer
I do love Cornwall! If you're holidaying there this summer, here's a special day out to consider:
Festival vibes at The Eden Project – 19 July to 5 September, 2021
The Eden Project near St Austell has a packed programme of celebratory events and entertainment over the summer.
Depending on when you plan to visit, you can experience incredible parkour performances, be immersed in the summery sounds of a jazz quartet or join in a colourful carnival experience – all set against a beautiful backdrop, and free with entry.
You can also book the Light Theatre's enchanting puppet show, the Magic Beanstalk, on selected dates from from 24 July to 15 August.
Find out about the Eden Project's Summer of Celebration events.
Holidaying in South West England this summer? Take a look at my guide to family holidays in Cornwall.
What's on in Devon this summer
Join us in our home county of Devon for an amazing summer of family days out and events:
The Hatchling, outdoor theatre, Plymouth – 14 – 15 August, 2021
Over two days in August a dragon taller than a double-decker bus will hatch and roam through the city of Plymouth.
Created in collaboration with a world class team of immersive theatre makers, puppetry specialists and champion kite flyers, The Hatchling aims to bring people together to celebrate freedom following a year of isolation.
The world premiere of largest ever puppet to be solely human operated, will invite the public to take to the streets and accompany the dragon on her epic two-day journey.
At sunset on Sunday 15 August, she will undertake a miraculous metamorphosis into a kite, unfolding her wings spanning over 20m. Flying from a cliff top, she will soar into the sky and across the sea in a once-in-a-lifetime spectacle featuring lighting design by Mat Daw and a choral score by Ruth Chan.
Find out more about this free outdoor performance.
Also check out my other website, Devon with Kids, for all the brilliant things happening in Devon this summer.
What's on in Gloucestershire
Holidaying or staycationing in Gloucestershire? Check this out:
The Grimm Sisters at Westonbirt National Arboretum – 7 August, 2021
Join Scratchworks Theatre Company for an outdoor and socially-distanced performance at Westonbirt.
You know the Brothers Grimm? The famous storytellers…or story stealers more like! Brunhilda & Mitzi were the true brains behind the books, but thanks to a treacherous father, a nasty curse and a great big dollop of bad luck, you've probably never heard of them.
The Grimm Sisters are here to set the record straight. Join them on the journey as they tell their twisted tales with a marvellous mix of comedy, singing & live music.
Find out more and book tickets on the Forestry England website.
Days out in Hampshire this summer
Here's what's new in Portsmouth this summer:
New immersive experience at Portsmouth Historic Dockyard
A new immersive attraction opens in Portsmouth Historic Dockyard this summer, bringing to life the final moments of the Mary Rose.
1545 features the voice of Oscar-winning Actress Dame Judi Dench.
The experience allows visitors to be fully immersed in the Battle of the Solent and re-live the final breath-taking moments on board King Henry VIII's favourite ship.
1545 will be open to the public on Monday 26 July 2021, to coincide with the start of the school summer holidays and in the same month 476 years ago that the Mary Rose sank.
Find out more on the Mary Rose website.
Find more days out and things to do in Portsmouth.
Things to do in Hertfordshire this summer
Here's what's on in Hertfordshire over the summer holidays:
History comes alive at St Alban's Cathedral – every weekend in August
Come and listen to marvellous characters from the Cathedral's medieval history, who will be telling their wonderful stories throughout August.
Chat to abbots, monks and pilgrims, and ask them anything about life in the Medieval Abbey. There's no need to book. Just go inside each weekend in August to find out who's waiting to tell their story!
Then on Thursday 19 August, enjoy a fun and exciting morning being entertained by monks and jesters at the Cathedral.
Discover its mysterious medieval secrets, learn about its historic stories and create amazing works of art! This event is suitable for children aged 5 to 11-years-old.
Find out more on the St Albans Cathedral website.
Things to do in Kent this summer
Here's a special event happening in Kent in the summer of 2021:
Elmer the Elephant art trail in Maidstone – 19 July to 22 August, 2021
Elmer and her friends will be marching on to the streets of Maidstone in the town's first ever public art trail this summer.
There are three fully accessible Elmer trails around Maidstone, each reflecting the town's history, economic heart and areas of natural beauty. Copies of a beautifully hand-illustrated map can be picked up at key town centre locations across Maidstone including the Leeds Castle shop.
To find out the locations of each Elmer and the herds of small elephants, download the Elmer's Big Heart of Kent Parade app from the App Store or Google Play for FREE.
Each Elmer will have a unique app code. Once you tap the code into your mobile device, it will reveal some exciting rewards for you to download.
Find out more and download the app.
Days out in London for families this summer
Here's some special days out and events happening in the English capital this summer:
Family tours of Tower Bridge – 19 July to 27 August, 2021
Mini culture seekers can take an interactive tour of Tower Bridge this summer.
The new experience brings the iconic structure and history of London's defining landmark to life for young explorers, taking families through the blue Towers to discover the thrill of the high-level Walkways and Glass Floor 42m above the River Thames.
From an astonishing 31 million bricks used to build the Bridge, to the dark brown colour it was originally painted – rather than the vibrant blue, white and red we know today; children will learn why the Bridge was built and how the crossing works, discovering some surprising facts about the world-famous river crossing along the way – all delivered by an expert guide.
The tours are Ideal for children aged six years and up. Tickets cost £20 for children (5 to 15 years), £25 for adults (16 years and up) and includes entry to Tower Bridge.
Book now on the Tower Bridge website.
Family tickets for The Art of Banksy exhibition in Covent Garden – 19 July to 3 September, 2021
Corral the extended family and take a multi-generational trip to the Capital this summer to see The Art of Banksy.
It's the world's largest collection of privately owned Banksy artworks and is currently on display in Covent Garden. Over the summer there is a new family ticket saving visitors up to £18.
The exhibition has already drawn over 25,000 visitors into Covent Garden since opening mid-May.
The Family Ticket runs throughout the school holidays and is valid for mid-week entry, Monday to Friday from 10am to 4pm.
The family entry price is £19.50 per person (a saving of £5.50 on the standard adult ticket) and is available for anyone purchasing a minimum of two tickets when one of the party is aged between six and 16. There is a limit of six tickets per booking.
The Art of Banksy is currently booking until 21 November 2021.
Tickets are available on the Art of Banksy website.
Pop up cinema in London – 23 July to 26 September, 2021
Pop Up Screens are bringing open air cinema to some of London's coolest locations this summer.
See Grease in North Greenwich, Jaws in Ravenscourt Park and The Greatest Showman at Manor House Gardens, Hither Green.
Find out more about locations, screenings and book tickets on the Pop Up Screens website.
The Gruffalo at Alexandra Palace – 30 July to 29 August, 2021
Internationally acclaimed theatre company Tall Stories brings its celebrated production of 'The Gruffalo' to the beautiful Alexandra Palace Theatre this summer.
Join Mouse on a daring adventure through the deep, dark wood in this magical, musical adaptation Julia Donaldson and Axel Scheffler's classic tale. 
Filled with songs, laughs and monstrous fun this production is aimed at children aged three and up, and their grown-ups.
Families travelling to Alexandra Palace to see 'The Gruffalo' are encouraged to make a day of it. There's so many things to see and do inside and out, including hiring a pedalo on the boating lake, or ice skating.
Picnic boxes will also be available to buy so that you can make the most of the wonderful park with a pre or post show lunch or tea!
Find out more and book tickets on the Alexandra Palace website.
MONOPOLY LIFESIZED opens – 14 August, 2021
If your kids love playing Monopoly then this brand new attraction opening on Tottenham Court Road will be right up their street.
MONOPOLY LIFESIZED is a gameplay attraction bringing together the best of the iconic board game, escape rooms and team challenge – the first of its kind in the world.
Teams of players will move around the 4D, full-sized board, participating in challenges as they go. Just like the board game, the goal is to acquire properties, earn money as they PASS GO and try to avoid 'GO TO JAIL'.
Tickets are on sale now via the website.
Cirque Berserk! at The Garrick Theatre – 25 August to 11 September, 2021
Britain's biggest theatre-circus spectacular, Cirque Berserk!, brings its record-breaking show back to London's West End, at The Garrick Theatre this summer.
The hair-raising and hilarious Cirque Berserk! celebrates its return to the stage, following the cancellation of its performances since March last year due to lockdown restrictions. Combining contemporary cirque-style artistry with adrenaline-fuelled stunt action, the 2021 show features audiences' favourite Berserk! acts from around the world plus some thrilling new ones.
The company has performed throughout the UK and internationally. It is a regular at Hyde Park's Winter Wonderland and the Edinburgh Festival Fringe.
For more information and to buy tickets see the Cirque Berserk! website.
Want to enjoy London on a budget? Take a look at our family-friendly London itinerary.
What's on in Manchester
Staycationing or holidaying in Manchester this year? Check out these events and days out:
Alice in Wonderland at HOME – 16 July to 7 August, 2021
HOME, Manchester's centre for international contemporary culture, is producing its own version of Lewis Carroll's Alice in Wonderland this summer.
Featuring classic anthems and catchy new songs, families can follow Alice down the rabbit hole in this fresh adaptation of Lewis Carroll's beloved story.
Tickets cost £10 for adults and £5 for children.
For more information, visit the HOME website.
REfrACT Festival at Waterside Arts – 22 to 31 July 2021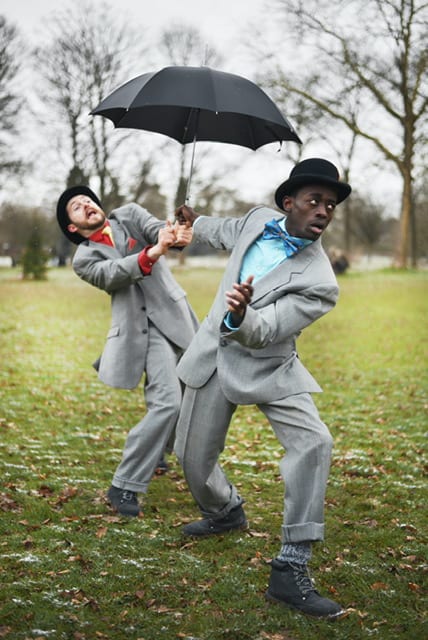 Head to Waterside Arts for 10 days of experimental art, music and events including many family-friendly and free performances.
The festival promises to challenge the way you to see things through entertaining, playful and interactive dance performances.
Find out more on the REfrACT website.
Become a code breaker at Manchester Science and Industry Museum – 24 July to 5 September, 2021
This summer children can explore a whole host of family favourites alongside brand-new experiences at the museum.
The world of codebreaking and secret communications is available to uncover in new exhibition, Top Secret: From ciphers to cyber security, with additional espionage-themed activities being led by the museum's team of expert Explainers.
Visitors can also get involved with the science behind sustainability as part of a whole Manchester Science Festival Family Weekender devoted to our changing climate and ideas for a better world.
Find out more and book tickets on the Museum's website.
Find more days out around Manchester with kids.
Things to do in Nottinghamshire this summer
Explore Nottinghamshire this summer:
Visit Nottingham Castle – open now
Be among the first to visit Nottingham Castle this summer after its £30 million redevelopment. The castle has been closed for the past three years and reopened in June with lots of fresh and exciting experiences.
Visitors can see new galleries, exhibitions and attractions, offering a captivating, interactive journey through Nottingham's rich social history. The Castle also welcomed back Nottingham's most famous outlaw, Robin Hood.
The legendary figure returns to the home of his arch-rival, the Sherriff of Nottingham, with new family-friendly attraction, Robin Hood Adventures. It invites visitors to join Robin and his band of Merry Men and travel back in time to medieval Sherwood Forest.
Find out more about visiting Nottingham Castle.
Days out in Oxfordshire for families this summer
Here's a special family day out in Oxford:
Book of Hopes exhibition at The Story Museum – 17 July 2021 to 30 January 2022
A new exhibition, The Book of Hopes, opens at The Story Museum this summer. This Oxford museum helps families engage with great stories and create stories of their own in an interactive place full of wit and wonder.
The new exhibition brings to life a successful anthology of stories, poems and pictures from leading children's authors and illustrators to offer comfort and inspiration to children during lockdown.
The book was put together by bestselling children's author Katherine Rundell to help children exercise their imaginations during the pandemic. In her own words, it was designed to 'make the children reading it feel like possibility-ists'.
The exhibition's central Hope Tree has been inspired by an illustration by Axel Scheffler and brought to life by artist and sculptor Andrea Greenwood. All 51 of the original artworks from the book are reproduced for the exhibition, many in colour for the first time.
Find out more about the exhibition on The Story Museum's website.
Find more days out in Oxford for families.
Days out in South Lanarkshire this summer
Find out what's on and what's new in South Lanarkshire:
Reopening of David Livingstone's Birthplace – from 28 July, 2021
The David Livingstone Birthplace in South Lanarkshire, once home to one of Scotland's most famous explorers, is reopening this summer after a £9.1m regeneration project.
Located on the banks of the River Clyde, the Birthplace includes a brand-new exhibition space; a newly refurbished shop and café, new children's play park, and 11 hectares of free to access parkland.
Find out more about visiting this summer on the David Livingstone Birthplace website.
Days out in Shropshire
New activities at Ironbridge Gorge Museums
From talking teacups, to an extra special chatty toy cat – a range of new interactive trails and activities are adding a little magic and bringing history to life for youngsters visiting the 10 Ironbridge Gorge museums this summer.
The latest additions are aimed at helping young children engage in the historically-important exhibitions by shining them in a new light.
The first of the interactive attractions are the Magic Teacups at Coalport China Museum. Each of the teacups at the Shropshire landmark gives some information about different historical object on display. These are given in the form of rhyme or song, using language aimed at children aged seven and under.
Another addition to Coalport China Museum is the Family Gallery, which includes a role play Victorian Home Corner where little ones can play with a Victorian washing set, including a washboard, a Victorian-style kettle and more.
The Gallery also boasts a range of craft activities linked to the museum's collections, giving children the chance to create their own Broseley Dragon out of paper, design a light box, and at certain times, make their own creations out of clay.
Jackfield Tile Museum, meanwhile, is now home to an extra-special talking toy cat.
When placed on the silhouette images of a cat around the museum, the cuddly feline toy tells the story of the various items around the attraction.
Coalbrookdale Museum of Iron has a new treat for youngsters too – treasure hunting activity packs. The packs, which can be collected from the attraction's front desk, include a torch, a book, a magnifying glass, playing cards and more – which museum bosses say is all based around open-ended play, allowing children to use their imagination.
For more information visit the Ironbridge website.
Find more things to do in the Midlands with kids.
Summer days out in East Sussex
Have a day out with a difference in East Sussex:
Ride with VR opens at Brighton Palace Pier – from 24 July, 2021
A new virtual reality attractions opens at Brighton Palace Pier this summer. Ride with VR is a unique fairground ride experience where real life and VR collide.
In this 'twist on the Twister', VR riders are transported into an alternate world. The oscillating forces they experience on the mechanical ride are translated into an upward ascent into the heavens.
VR riders will find themselves zooming upwards through a rainbow, flying up and out past an array of colourful abstract forms and moving structures.
Find out more on the Brighton Palace Pier website.
Find more family days out in Sussex.
Summers days out for families in Yorkshire
Find out what's on and what's new in Yorkshire this summer:
New attractions at Lightwater Valley – 19 July to 12 September, 2021
Visitors to Lightwater Valley will be able to experience a series of brand new themed games and attractions this summer.
Throughout the holidays, families can enjoy more than 30 rides and experiences at the park, including the new Go Safari area and Treetop Trails. There will also be number of new pop-up 'All the Fun of the Fair' attractions.
Whizz down the helter skelter, hop on the mini carousel, fly on the vintage swings and jump for joy on the bouncy castles and inflatable slides as part of the Summer of Fun ticket.
Pick up tasty treats from the market stalls including candy floss and freshly popped popcorn.
Families can also test their skills at classic fairground favourites such as Hook a Duck and take on the challenges in the new arcade.
Find out more about visiting Lightwater Valley this summer.
Visit a UK family attraction
Of course, there are thousands of amazing places to visit, family-friendly attractions and free days out in the UK.
Here's my guides to some of the best:
Know about summer days out in the UK for families that are not mentioned here yet? Drop me a message.
Planning your summer days out? Why not Use Pinterest to save this post about days out in the UK for families?!