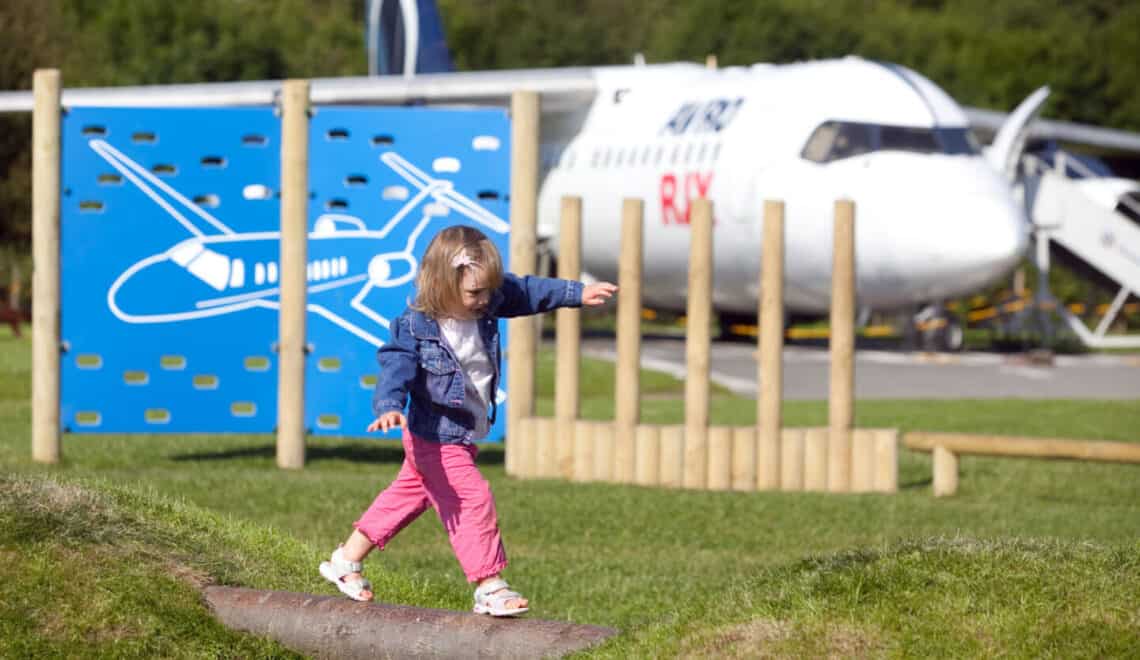 20 fun things to do in Manchester with kids in 2021
Are you visiting the capital of the North this year? Take a deep dive into all the brilliant things to do in Manchester with kids including where to head on a rainy day, family-friendly museums, days out for active families and where to find all creatures great and small.
*This post contains affiliate links*
In 2021, please check what's open and whether booking is required before visiting any of these family attractions in Manchester. Some attraction experiences may be a bit different to usual.
Find more days out in England, Wales, Scotland and Northern Ireland in my big round up of 101 UK attractions for families.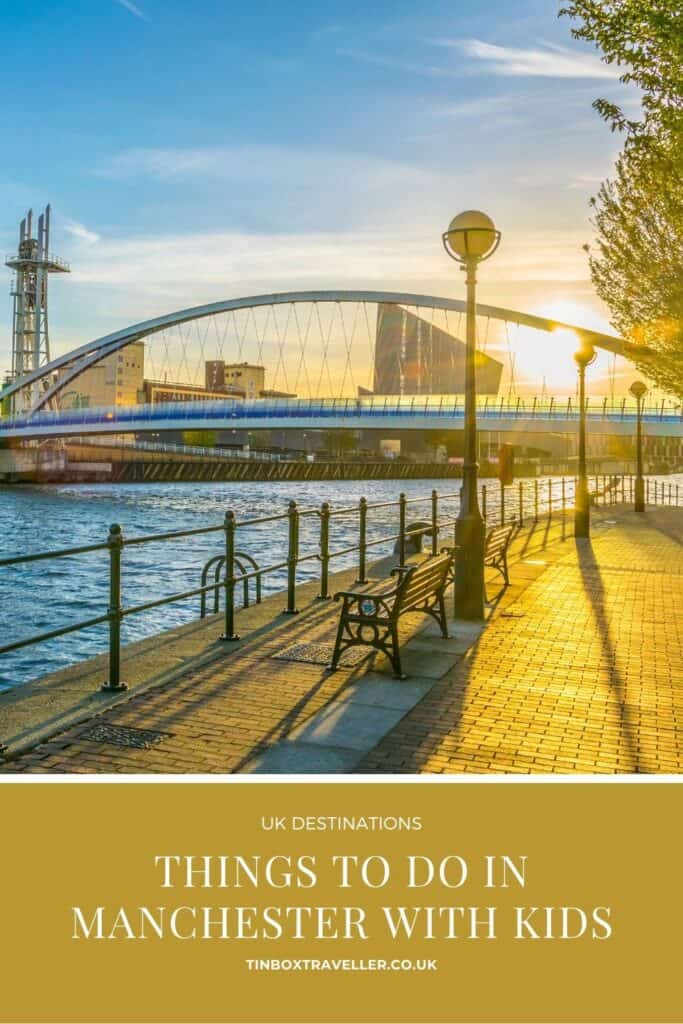 Things to do in Manchester on rainy days
Wet days can be the nemesis of fun…but not in Manchester. Here's where to go when rain threatens to stop play:
LEGOLAND Discovery Centre
LEGOLAND Discovery Centre in is a top thing to do on a rainy day in Manchester. It's an all-weather family attraction where kids and grown ups can have a go on three adventure-themed rides, get model building tips from LEGO experts and burn off steam through 10 build and play zones.
When you need a breather, sit back in the cinema for a 4D film experience. Space fans will be pleased to know there's a intergalactic mission zone too.
LEGOLAND is located next to the Trafford Centre.
Find out more and book your tickets for LEGOLAND Discovery Centre.
Air Raid Shelters
Deep beneath Stockport in Greater Manchester you'll find a network of tunnels with an exceptional wartime story to tell.
The Air Raid Shelters were originally designed to protect 3,850 people from bombing during the Second World War. They were soon expanded by digging further into the sandstone to create a one mile complex that could accommodate 6,500 people – the biggest shelter of its kind in the country.
Today you can tour the tunnels, hear the stories of the local people who sheltered in them and get an insight into life in wartime Britain. Check the website for family-friendly tours suitable for kids aged seven and upwards.
Air Raid Shelters are in Stockport town centre, 30 minutes outside Manchester city centre.
Find out more and book tickets for Air Raid Shelters.
Family-friendly museums and galleries in Manchester
Visiting a museum or gallery is another hot tip for things to do in Manchester on wet days. Here are some of the city's best family-friendly museums:
The People's History Museum
Do you have a budding diplomat in your house? Or maybe the next PM? Take them to The People's History Museum to find out how democracy began.
This free Manchester museum is designed to teach, inspire and promote ideas worth fighting for; ideas such as equality, social justice, co-operation, and a fair world for all. Who doesn't want the next generation to feel deeply about these important matters.
And the great news for families is these weighty concepts are shared in an interactive and engaging way for young people, with hands-on galleries, play spaces and games.
Find out more about The People's History Museum.
Manchester Museum of Science and Industry
This free day out in Manchester is packed full of STEM fun for kids.
Top Secret: from ciphers to cyber security is the museum's latest exhibition. It explores the fascinating world of codebreaking, ciphers and secret communications.
From Alan Turing and his team of codebreakers at Bletchley Park, to one of the most successful Soviet spy rings in Cold War Britain, to modern-day cyber-crime, Top Secret explores over a century's worth of communications intelligence through hand-written documents, declassified files and incredible artefacts from GCHQ's and the Science Museum Group's historic collections.
The exhibition is open from 19 May to 31 August 2021.
Visiting the museum is free but you need to book your tickets in advance.
Manchester Museum
Another of Manchester's free days out is Manchester Museum. It's where you can find out all about art, culture and natural history across four floors.
Expect an old school museum experience with highlights including a T Rex skeleton, insect collections and activities during the school holidays.
The museum one of the city centre-based things to do in Manchester with kids.
Find out more about visiting Manchester Museum.
Manchester Art Gallery
This free to visit museum is one to add to your Manchester itinerary if you have kids that love art and art history. There's plenty to learn about the city's artists and culture.
Families with younger children should make a beeline for the Clore Art Studio, which is an interactive space developed by artists. Your kids can borrow an explorer tool belt to help them look around and connect with the gallery's collection.
During the school holidays, there are also artist-led workshops for families. The museum is open Wednesday to Sunday.
Find out what's on and book entry to Manchester Art Museum.
Animal days out around Manchester
If your kids are fascinated by animals and sea creatures, here's where to find zoos, aquariums and animal days out around Manchester:
Blue Planet Aquarium
Are your kids fans of sharks? They'll find one of Europe's largest collections of these fearsome beasts here among 100 aquarium displays.
Will you be brave enough to walk through the underwater shark tunnel or go face-to-face with Caiman crocodiles? For the super adventurous, there are shark diving experiences tailored for eight to 15-year-olds.
Venture outside to find an adventure pirate playground for younger kids with a ship wreck, slides and monkey bars. There are also special themed events and activities during the school holidays.
Find out more about visiting Blue Planet Aquarium.
Chester Zoo
Meet more than 20,000 animals in zoo gardens spread over 128 acres at Chester Zoo. From lions and giraffes to meerkats and penguins, you'll see all of the kids' favourites as well as cute and curious otters, aye-ayes and Komodo dragons.
You can also find play areas and a tree top challenge at the zoo, as well as restaurants and places to pick up snacks. Covered picnic areas are also available if you'd like to bring your own sandwiches.
Chester Zoo is an awesome place to visit all year round with illuminations in the winter too.
Find out more and book your Chester Zoo tickets* in advance.
Knowsley Safari Park
Here's another animal-themed thing to do near Manchester. Knowsley boasts the county's longest safari drive – it's five miles. Along the way you'll have the chance to spot lions, camels and rhinos.
If you're precious about your family vehicle, there's a car-friendly route that avoids the curious baboons.
You can also walk around enclosures on foot, see displays and keeper talks, and ride on some of the park's amusements.
Knowsley Safari is in Prescot, Merseyside, which is 45 minutes from Manchester.
Find out more and book your visit to Knowsley Safari Park.
The Donkey Sanctuary
The Donkey Sanctuary is an international charity with roots in Manchester as well as other parts of the UK like our home county of Devon.
Visit the charity's base just outside Manchester to meet some adorable characters and find out about the charity's important work. The donkeys and mules at the Sanctuary aren't just for petting, they also have a therapeutic role with children with additional needs.
Visitors can hear the rescued animals' stories, see how they are cared for and find out how their placid nature has been making a difference to kids for more than 40 years.
Please note that the Donkey Sanctuary has been closed during the pandemic. Check opening information before visiting: Manchster's Donkey Sanctuary.
SEA LIFE Manchester
Get nose to nose with some the most fearsome and fascinating creatures under the sea at SEA LIFE Manchester.
There are 15 creature zones to explore from the shark ship wreak to the seahorse nursery and an exhibition looking at the pre-historic sea creatures. You can find out more about the sharks, rays and turtles during talks held at the tanks throughout the day.
Experience being part of a shoal of reef fish by walking through the ocean tunnel and marvel at the smaller creatures to be found in the Rock Pool tank. For marine biologists in the making there's a chance to book a VIP experience to hand feed one of the aquarium's turtles.
Here's where to find out more and book tickets for SEA LIFE Manchester.
Days out in Manchester for football fans
If you're thinking of visiting Manchester there's a good chance you'll have heard it has a couple of football teams. Let's face it, who hasn't? Even if your sporting allegiance is elsewhere.
Here's the best things to do in Manchester with kids if they're footy fans:
National Football Museum
With four floors of interactive objects, games and displays, the National Football Museum is a top day out for football fans of all ages. In fact, it's the world's largest museum dedicated to the sport, so give yourself a few hours to do it justice.
Try your luck at the penalty shootout, have a go at a treasure trail or, if you've got little ones with you, head to the Discovery Zone for hands-on activities.
Of course, there's also plenty of football memorabilia for die hard fans to reminisce over. And in 2021 a new Hall of Fame exhibition has opened.
The good news for Manchester residents is that you can visit for free.
Book you tickets for the National Football Museum*.
Manchester United Stadium and Museum tours
A must visit for any Manchester United fan is the stadium and museum. Imagine walking through the players' tunnel, on to the world famous pitch and visiting dugouts. Tour the Ability platform and the VIP Lounge for some incredible views.
Unsurprisingly the stadium and museum are located at Old Trafford.
Find out more and book your Manchester United Stadium tour*.
Manchester City Stadium Tours
Of course, Manchester isn't a one team city, so it would be remise of me not to mention the Manchester City Tours of Etihad Stadium.
The tour takes you through the dressing rooms and the tunnel onto the pitch. You can even pose for photographs in the press room. The expert MCFC guides share interesting stories, facts, and anecdotes along the way.
The tour lasts an hour and a half so is best suited to pre-teens and teens with a keen interest in the beautiful game.
Book a Manchester City FC tour*.
Active things to do in Manchester with kids
Need to let the kids run off some energy? Here's the best activity days out in Manchester, from high ropes to winter sports:
Chill Factore
If you love skiing, and even if you don't, there's plenty to keep family members of all ages entertained at Chill Factore.
Tiny tots can explore the interactive Moose Hoose and snow playground. For two to three-year-olds there's a mini donut ramp where they can whizz down the piste in a inflatable ring.
Kids aged four and up can have a go at sledging and downhill donuts, while families with older kids can fill a whole day with taster skiing and snowboard sessions, as well as plenty of slip and slide fun in the Snow Park.
Chill Factore is located next to the Trafford Centre.
Find out more about activities at Chill Factore.
Rope Race Climbing Centre
If you've ever fancied rock climbing then a taster session at Rock Race Climbing Centre is a great way to try it out. Family sessions run every Sunday and are designed for those with no experience through to 'rock stars' wanting to take their skills to the next level.
Climbing is a fun group activity and brilliant exercise for adults and kids alike. All equipment is included in your session fee and proper rock boots can be hired for extra. The Centre also offers archery, so you can make it a day of new experiences.
Find out more about visiting Rope Race.
Treetop Trek and Treetop Nets Manchester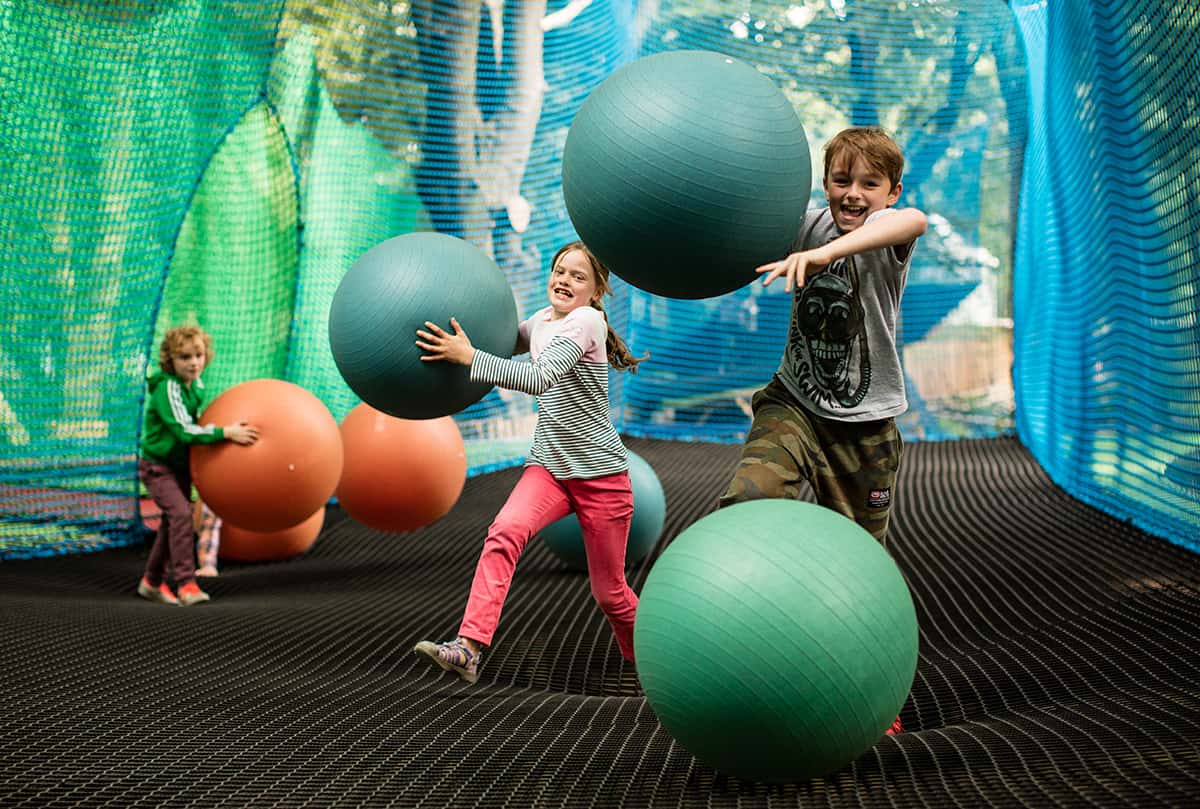 Swing, leap and fly your way through Heaton Park at this tree top adventure suitable for kids as young as three.
Children aged five and up can have a go on the mini trek course which has 16 obstacles including three zip lines, while those aged seven and up can tackle the longer zip trek with more than double the number of aerial challenges.
From three-years-old visitors can get the buzz of being up to 12m off the ground with the peace of mind that they are in a contained, netted environment. There are giant trampolines, walkways and slides to whizz down without the need for a harness. It's perfect for first-time treetop adventurers.
Book a treetop trek or net adventure.
Days for train and plane enthusiasts
Whether your kids love trains, planes or other kinds of transport, here's were to take them in and around Manchester:
East Lancashire Railway
Take a ride through 12-miles of Greater Manchester's historic landscape, from bustling industrial towns to chocolate box villages and country parks.
The East Lancashire Railway uses vintage steam and diesel locomotives to transport passengers along the Irwell Valley stopping at seven stations along the way.
Hop off at Bury for a look around the Transport Museum with all kinds of restored vehicles and children's workshops during the school holidays.
Older family members might enjoy stopping at some of the pubs, breweries and trendy bars along the track too. Check the website for themed weekends sure to appeal to kids and adults alike.
Book tickets for East Lancashire Railway.
Runway Visitor Park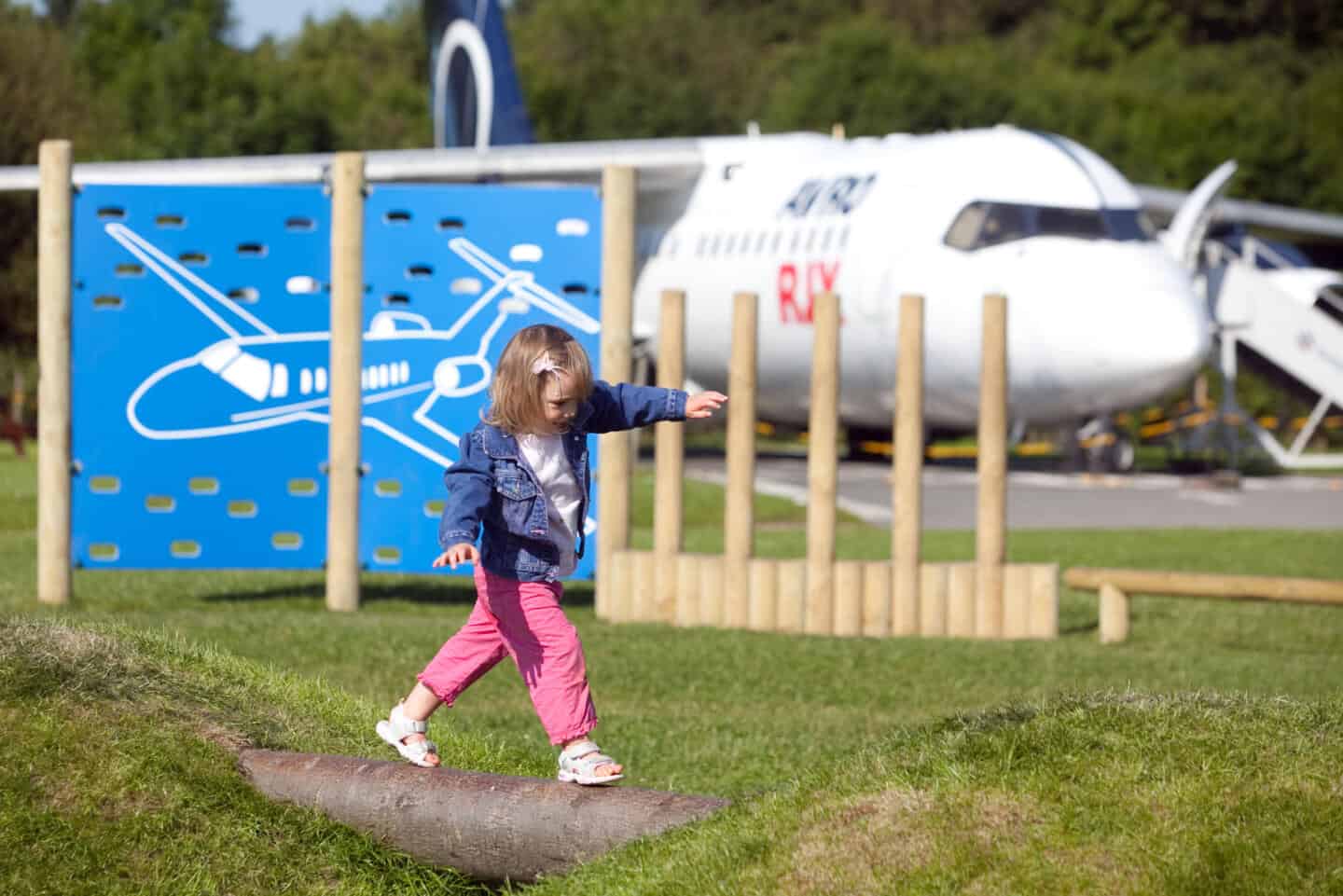 If jet engines and aviation heritage factor in your perfect Manchester family day out then head to the Runway Visitor Park at the airport.
More than 600 aircraft can take off from the Manchester Airport runway each day and visitors can get an uninterrupted look from the Park's raised viewing mounds. 
You can climb onboard planes like British Airways Concorde and an RAF Nimrod inside and outside the hangers. On selected days a DC-10, Trident and Avro RJX are also open to inspect.
Find out more about the Runway Visitor Centre.
More things to do in Greater Manchester with kids
Manchester sure is great, with so much to do in and outside the city centre. Here's some more suggestions for things to do in Manchester with kids:
Hop-on hop-off bus tour
One of the best ways to get an overview of any city without wearing out your kids' legs is to catch a bus. It's possible to buy a city sightseeing tour ticket that's valid for two days travel for £6 per child and £12 per adult.
Learn about the city's industrial past from the recorded commentary and stop at 15 points in the city centre and Salford Quays.
Book your hop-on hop-off bus tickets*.
Tatton Park
Tatton Park's house is a treasure trove of history with art, literature and furniture collections of national significance.
Children can tour the house with a trail sheet, picking out interesting features and sharing the stories of the people who lived and worked here.
But there's more to Tatton Park than the historic mason. It has 50 acres of garden and 1,000 acres of deer park to explore.
Young animal fans will also enjoy seeing cows being milked, feeding the chickens and exploring the play barn in the 1930s rare breeds farm.
Tatton Park is located in Knutsford, Cheshire, 30 minutes from the city centre.
Find out more and book a visit to Tatton Park.
Manchester river cruise
See the city from the water by booking a 60-minute cruise along Manchester's historic Ship Canal and River Irwell.
Book your river cruise tickets*.
If you've found this guide useful you might also like my post about things to do in the Midlands with kids.
Disclosure: this post contains affiliate links marked with *. If you click on one of these and make a purchase I may earn some commission. This does not affect the price you pay.
Planning a visit to Greater Manchester? Use Pinterest to save this post about things to do in Manchester with kids.