5 things to do in Cardiff with kids
Cardiff is a city oozing with culture, heritage and activities for the whole family to enjoy. It's also a very compact city so you don't have to travel far to find something new and interesting to keep your kids entertained. Here's so of the brilliant things to do in Cardiff with kids.
*Advertisement feature*
Top things to do in Cardiff for families
Here's five Cardiff family attractions I can recommend you see next time you're in this vibrant city:
1. Cardiff Castle
If you wander through the city centre it won't be long before you stumble across Cardiff Castle. It's one of the truly unmissable things to do in Cardiff.
There's more than 2,000 years of history within its walls, from its first use as a Roman fort to a Victorian extension and 20th Century wartime shelters. Open air events, such as jousting and theatre products, are held regularly within the castle grounds.
On a previous visit with Mr Tin Box I remember having to wind our way through crowds of Medieval characters on our way to climb the Keep.
There are two dedicated audio guides for younger visitors and a children's area with hands on activities and costumes to try on. Kids will also love walking around the battlements and I can recommend taking a tour of the opulent castle house, which is something out of a fairytale.
Families with young children need to be aware that the steps up to the Keep are steep and there are some steps within the Castle.
Cardiff Castle is open every day except Christmas Day, Boxing Day and New Years Day.
For the latest opening times and admission prices check the website.
2. Techniquest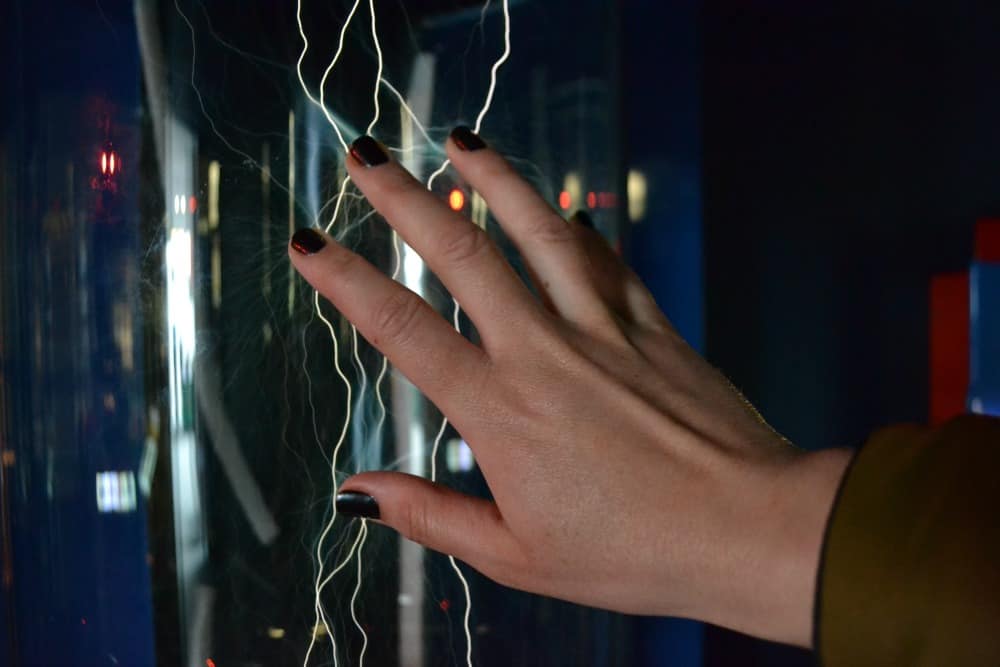 This top Cardiff attraction is packed full of science experiments designed to help little people explore and discover the world around them. There's 120 hands-on exhibits in total and they're not just of interest to kids.
I witnessed quite a few mums and dads spinning wheels, firing tennis balls and squirting water. Don't tell Tin Box Tot, but I did too!
If you've ever been to the The Garden at The Science Museum in London you'll have some idea of what's on offer. But think bigger, much bigger!
And there's activities that will inspire toddlers, children and early teens, including a Planetarium with science shows throughout the day.
If you're looking for things to do in Cardiff on a wet day it's hard to beat.
Techniquest is at Cardiff Bay, a short train or bus ride from the city centre. It is open weekends, bank holidays and seven days a week during local school holidays.
Visit the website for opening times and admission prices.
3. St Fagans National History Museum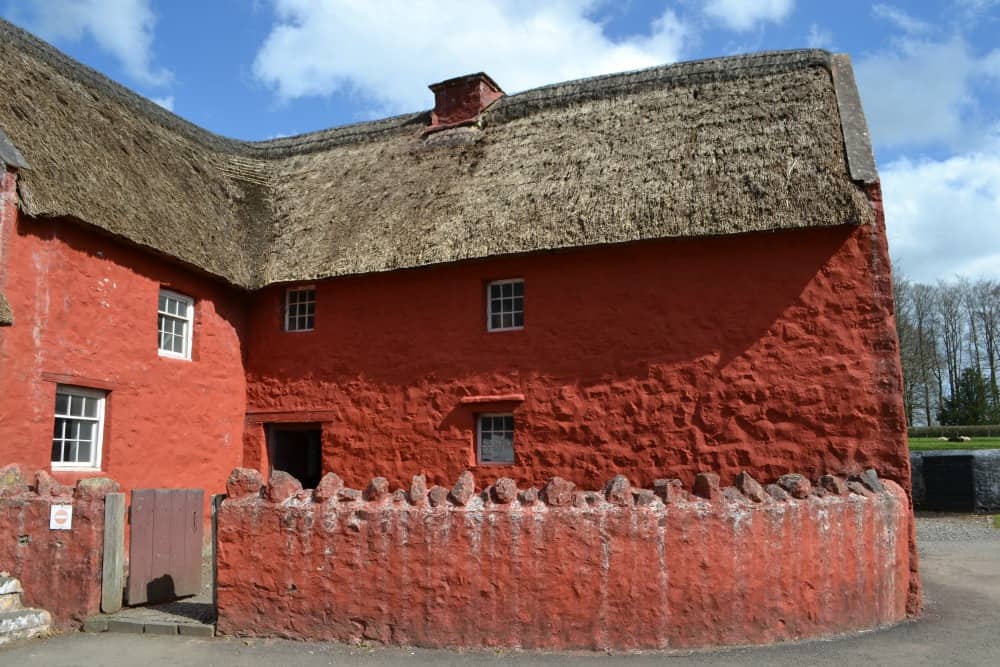 If I didn't know better I would have said that St Fagans was a charming Welsh village that time had forgotten. In reality it has been pieced together brick by brick from sites all over Wales.
Each building was been identified as a prime example of its time but due to modern developments was set to be demolished.
Since 1948 a school, chapel, church, numerous houses from different time periods, and even an entire workmen's institute have been re-erected in the beautiful grounds of St Fagans Castle on the outskirts of Cardiff.
It is now an extraordinary open air museum sharing the story of how the people of Wales lived, worked and spent their leisure time over the centuries.
As you walk around each of the 40 buildings there are knowledgeable staff available to answer your questions. I found it fascinating and also enjoyed a stroll around the picturesque 16th Century castle gardens.
Families with pushchairs will find it easy to navigate around the site but be aware that buggies are not allowed in the historic buildings.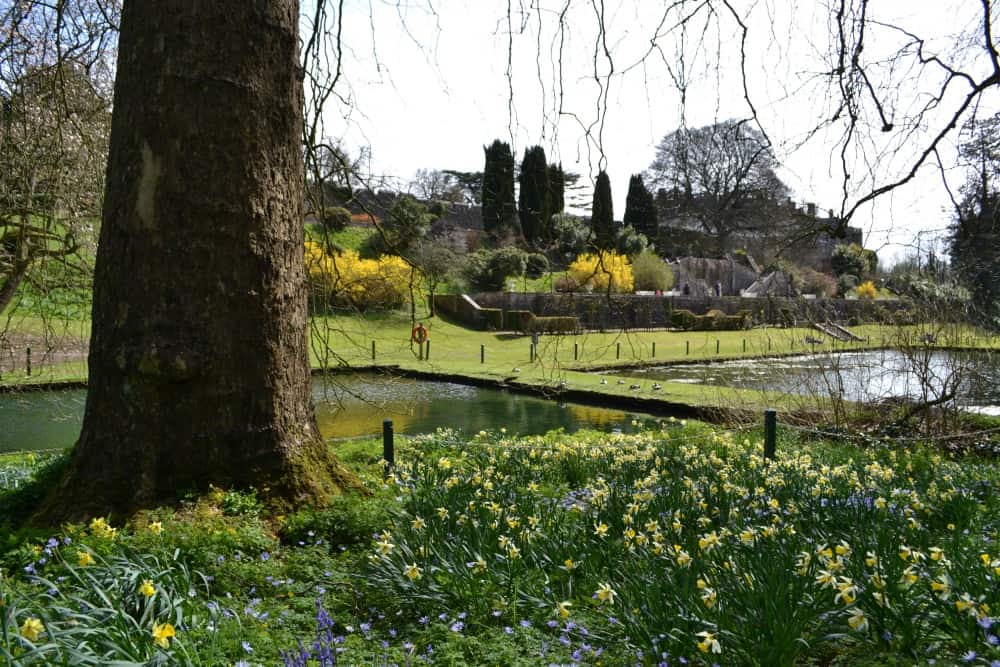 St Fagans National History Museum is a short drive from the City Centre or buses also run there. It is open daily and entrance is free but there is a charge for parking.
Check the website for opening times and other visitor information.
4. National Museum Cardiff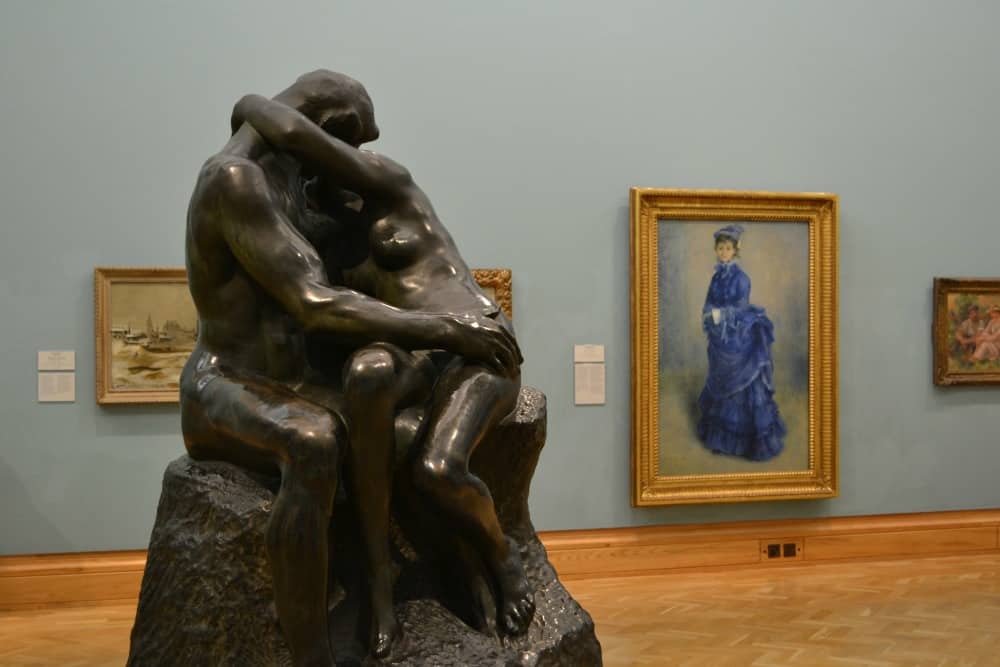 Looking for cultural things to do in Cardiff with kids? This free museum is home to the largest collection of impressionist art outside Paris thanks to works gifted to the nation by the Davies Sisters.
You could easily lose a few hours drifting around the exhibition.
If your brood doesn't include any budding Monets then head for the natural history exhibition on the ground floor where you'll be confronted with all sorts of amazing beasts.
From a four tonne Basking Shark to the World's largest ever recorded Leatherback Turtle and skeletons of dinosaurs that once roamed the Welsh landscape, there's plenty to widen the eyes of your young explorers.
There are also touring exhibitions, so there's something new to see each time you visit.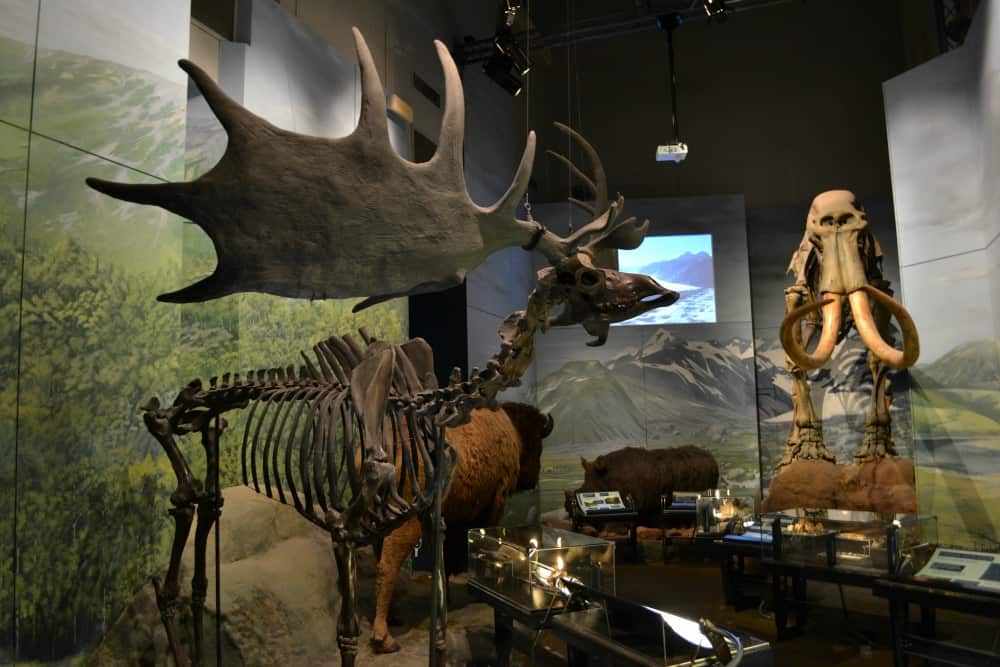 The National Museum is in Cardiff City Centre, just a short walk from the Castle. It is open Tuesday to Sunday and most Bank Holiday Mondays. Entrance is free.
See the website for the latest exhibition information and opening times.
5. Taff Trail
If you prefer a more energetic way to see the sights and South Wales countryside, then cycling the Taff Trail is for you. This would be particularly good if you are visiting Cardiff with older kids or teens.
This activity came recommended by my expert tour guide Noel of South Wales Tours. Most of the trail is traffic free once you get out of the city, so it's ideal for family cycling.
If you want to avoid the city part of the trail all together you can hop on the train and rejoin the route a bit further north. The trail starts at Cardiff Bay, where you'll see the iconic Wales Millennium Centre, all the way to the town of Breacon, roughly 55 miles away.
However, if you're thinking that a 100+ mile round trip sounds a little bit too much like hard work then you can easily hop on the train back to Cardiff.
Here's some more family-friendly places to visit in Cardiff and in Bristol.
More things to do in South Wales
We're lucky to have visited South Wales a number of times for family holidays and breaks. Here's some more posts about things to do that you might like:
Find more days out in England, Wales, Scotland and Northern Ireland in my big round up of 101 UK attractions for families.
Disclosure: I was given a tour of Cardiff's family-friendly attractions courtesy of Visit Wales as part of its Year of Adventure. All views are my own.
Wondering what are the must see places when visiting Cardiff with kids? Use Pinterest to save this post about things to do in Cardiff.
I love hearing what people think about my blog so feel free to leave a comment below or browse around. You can also find me on Bloglovin', Twitter, Facebook, Instagram, Pinterest, Youtube, and LinkedIn.