Gifts for outdoor mums this Christmas 2021
In 2021 I think many of us would now class ourselves as more outdoorsy. Taking the kids to the park, beach or local woodlands has certainly been my go-to activity. So, in celebration of this love of fresh air here's some ideas for gifts for outdoor mums that you can surreptitiously share with your partner and kids to give them inspiration for Christmas 2021.
And if you are that partner looking for the ideal present for the outdoorsy lady in your life you are going to get plenty of brownie points for purchasing one of these gifts.
*This post contains affiliate links*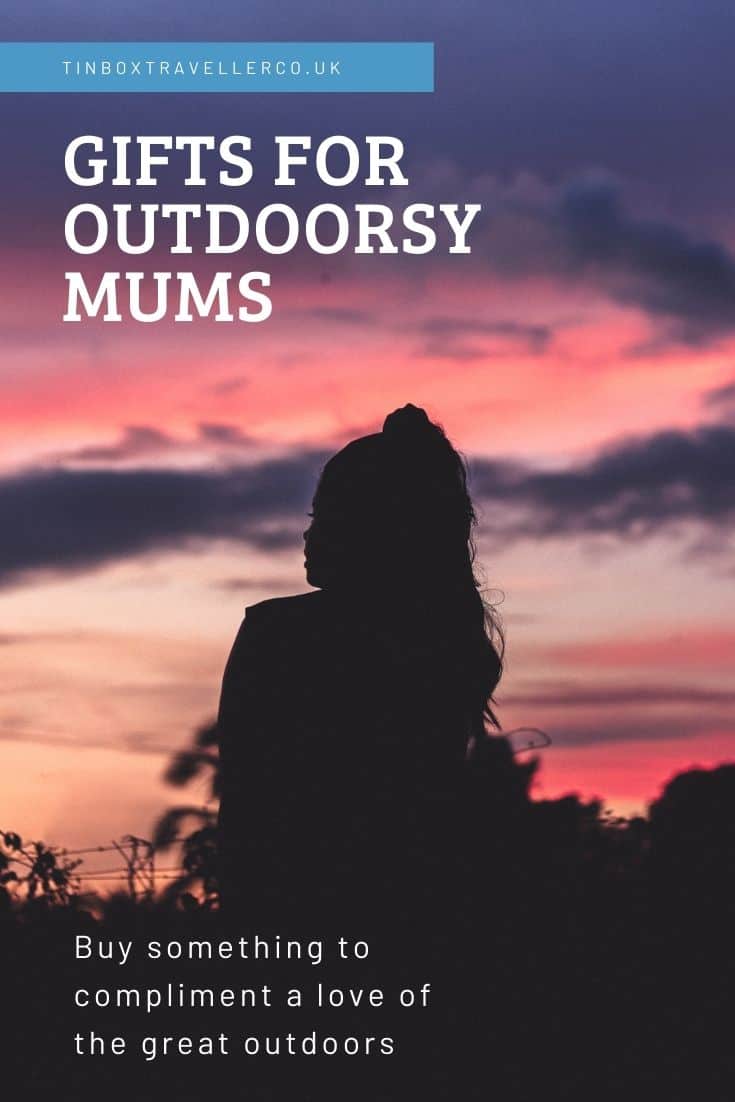 Gifts for outdoor mums
Whether you are buying a gift for a gardener, hiker, paddler boarder or surfer, there's something here to help them enjoy the great outdoors and chill out after their excursions.
Relaxing bath salts
An indulgent soak is just what every mum needs after a day of activity in the great outdoors. A good bag of bath salts can also be used as a detoxifying body scrub to relieve tired muscles after a long walk.
Personally I love the idea of running a hot bath and letting these magic minerals do their thing while I relax with a glass of bubbly.
A garden hammock
Give the gift of quality relaxation time with a garden hammock. I can almost feel the sunshine on my face and sense the land of nod beckoning.
An outdoor hammock is the ultimate way for kids to show their mum they deserve to relax…even if it is only for one day before they take over this outdoor retreat. Let's face it, that's exactly what would happen!
Changing robe
As a paddle boarder this one is on my Christmas wish list for sure! If you are looking for the perfect gift for a mum who loves water sports, wild swimming or taking part in running events then this is a practical present that they will love.
Cool picnic basket
Bear with my on this one – it doesn't sound that exciting but it's super practical and will get a lot of use.
I love having picnics when we are out for the day but hate it when our sandwiches warm up while we're getting from A to B. A cool bag that doubles as a picnic basket is the perfect solution; keeping everything fresh as well as being super attractive.
Wonderful wellies
I'm a sucker for pretty wellies! I know they're going to get covered in mud but what better to brighten your mood on a rainy day than with something pretty on your feet? These are a gift for outdoor mums that will get use all year round.
Gardening gloves
There's been a lot more time for gardening this year so I suspect that the gloves worn by the green-fingered mum in your life are looking pretty rough.
Help save her hands from the hard work of pulling weeds and planting seed with a new pair of gardening gloves.
So, which of these present ideas do you think the outdoorsy lady in your life will love?
And mums: what are you hoping for this Mother's Day? Will you be dropping hints about any of my suggested gifts for outdoor mums?
For more gift ideas, check out these posts:
Disclosure: this post contains affiliate links marked with *. If you click on one of these and make a purchase I may earn some commission. This does not affect the price you pay.
Saving up ideas for gifts for outdoor mums? Why not use Pinterest to file away these perfect presents for mums.