8 awesome places to visit in Bath
Bath is a city brimming with culture, history and hot springs that have been attracting tourists since Roman times. But what is there to do for families? After all, 'old stuff' doesn't float everyone's boat. The good news is there's plenty of family-friendly places to visit in Bath with kids.
It's for this reason it's one of our favourite UK city breaks with kids.
Read on for our recommended things so do in Bath or skip to the end for suggested places to stay in the city.
*This post contains affiliate links*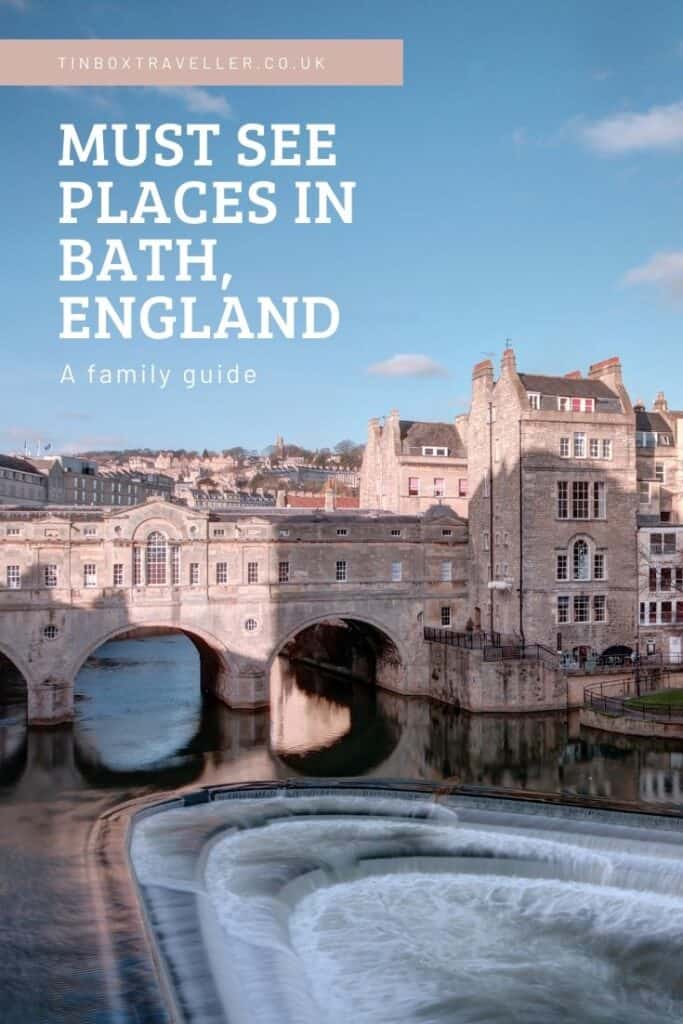 Find more days out in England, Wales, Scotland and Northern Ireland in my big round up of 101 UK attractions for families.
Things to do in Bath with kids
I've got family in Bath so have been visiting for years. But it's only as an adult that I've begun seeing the 'sights'. Returning with my own kids has opened my eyes to all the brilliant places to visit, so I have plenty of inspiration for you.
Here are the best days out, activities and family-friendly attractions to include in your family's visit to Bath:
1. Roman Baths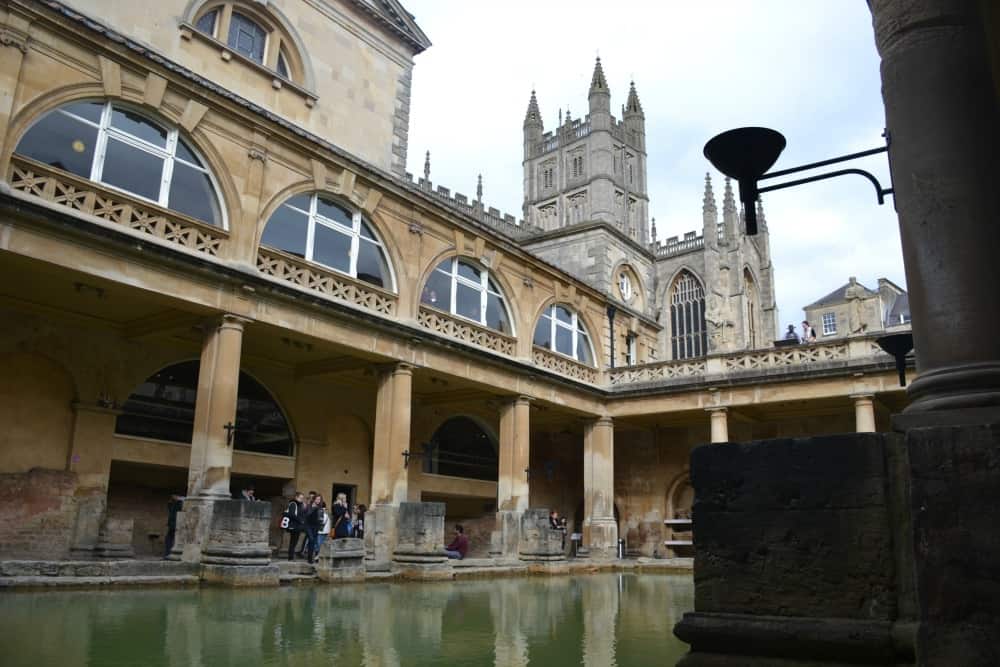 Bath was incredibly popular with the Romans for one particular reason: its thermal spring. This led to the construction of a massive Bath complex where they could take a dip and, no doubt, talk politics.
Today the restored Roman Baths are UNESCO site and the best preserved ancient complex of its kind in Northern Europe.
Excavations have uncovered a trove of treasures, from Roman engineering to statues of emperors and more than 14,000 coins offered to the spring's Goddess Sulis Minerva over the centuries.
If this doesn't sound like the type of place your kids would enjoy think again. There's plenty to keep them entertained from touchable exhibits to a children's audio guide.
Visit during the school holidays and there are also costumed characters who will happily chat to you about life in Roman Bath.
Read more in my review of visiting The Roman Baths.
Find out more about visiting the Roman Baths.
2. The American Museum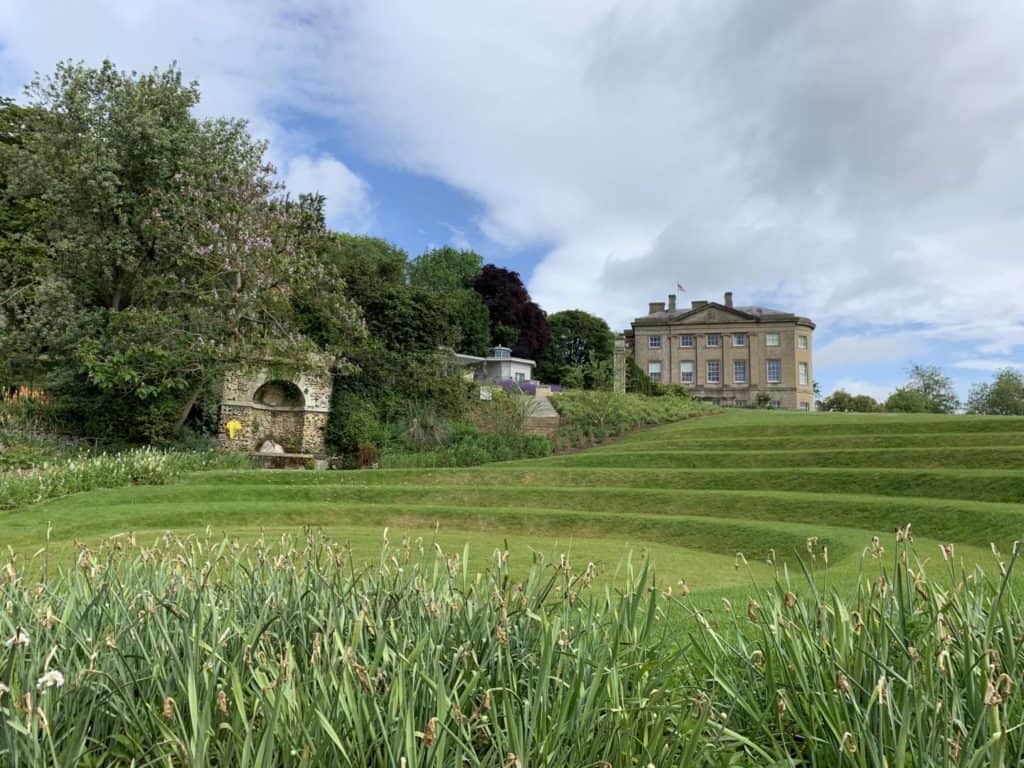 Another historic attraction that we can recommend as family-friendly is The American Museum, which is on the outskirts of the city in the grounds of the University of Bath.
It is home to the largest collection of American cultural artefacts outside the United States. The recreated scenes from the lives of early settlers and artefacts that travelled to the States with people from across Europe immerse you in 400 years of history from across the pond.
When you enter the museum children are loaned a rucksack containing their own museum guide, activities and a soft toy puppet to accompany them during their visit.
As well as exhibits that are preserved safety behind glass there's dressing up boxes and games for children to play.
Outside you'll find lawns and gardens that kids can explore. There's also busts of important people in American history as well as a coach house where you can find children's activities laid on in the school holidays.
Find out more about things to do at The American Museum with kids from a review of our visit.
Check the The American Museum website for opening times and prices.
3. Bath City Farm
If you are looking for a free day out in Bath then the city farm is an ideal place to go with kids. Although donations are always welcome.
Its residents include pigs, ducks, cows, sheep, ponies and goats. There's also nature and history trails, and a play fort.
Extra activities, like storytellers and music performances, are laid on during the school holidays
Find out more about visiting Bath City Museum.
4. Parade Gardens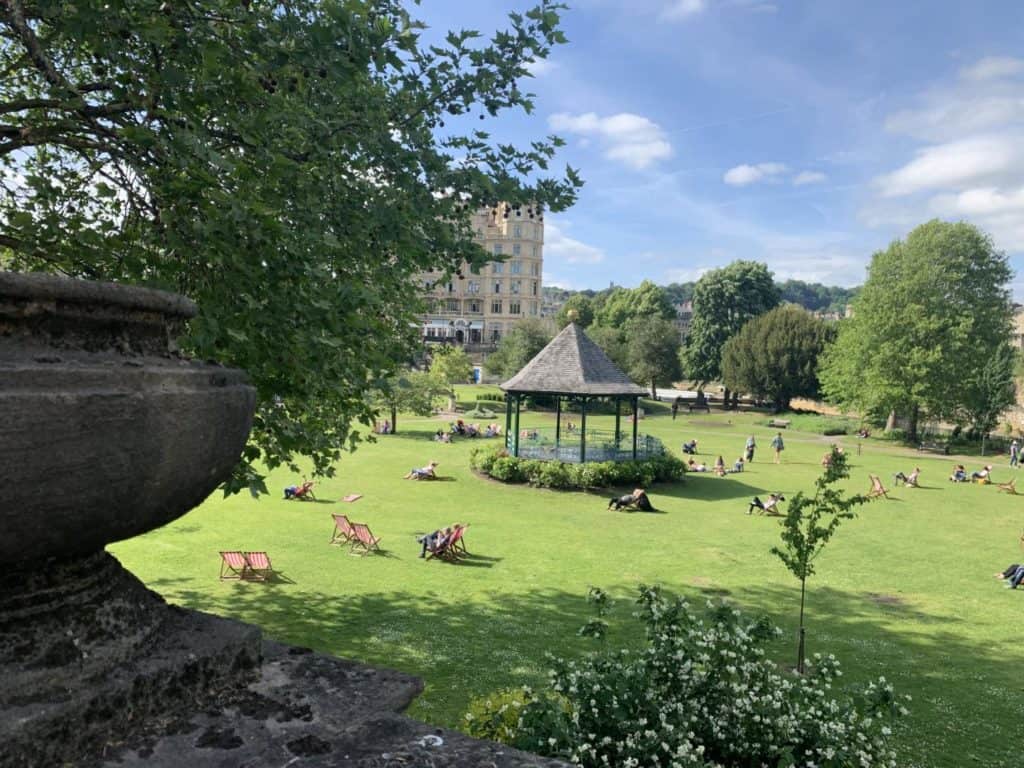 If you are looking for somewhere to just hang out with the kids then Parade Gardens is a beautiful spot in the city centre. It sits alongside the River Avon with views of the famous Pulteney Bridge.
You can grab a deck chair, throw down a blanket and enjoy a picnic or you can get something to eat from the cafe.
In the summer months there's also children's entertainment and music on the band stand.
There's a small entrance fee to these beautiful gardens.
Find out more about the latest entrance free and events at Parade Gardens.
5. Royal Victoria Park
This is a free park in Bath where you'll find a brilliant adventure play area for kids with equipment for all ages. If you are lucky you might also see hot air balloons taking off from Royal Victoria Park in the evenings.
You will also find major events hosted here throughout the year as well as adventure golf, a skate park and duck pond. Don't forget your bird seed!
Find out more about Royal Victoria Park.
6. The Royal Crescent
The Royal Crescent is one of Bath's most iconic landmarks and you can view the exterior for free.
If your kids love a challenge ask them to count how many columns there are on the front of the Crescent and see if they can spot the single yellow front door.
This primrose coloured entrance caused quite a stir when it was painted in the 1970s. Up until then all doors had been white since the Crescent was built.
If you want to find out more about what it was like to live in The Royal Crescent and Bath in Georgian times visit the museum at No.1 Royal Crescent.
As well as recreating the interiors of a late 18th Century home its exhibitions explore the city's links to the British slave trade, which paid for the lifestyle of Bath's Georgian elite.
7. The Jane Austen Centre
A place you must visit in Bath if you enjoy literature is the Jane Austin Centre. This captures the creation of her works and what it was like to live in Georgian Bath.
There are period costumes to admire and try on, as well as actor guides to bring the experience alive.
Find out more about visiting The Jane Austen Centre.
8. Avon Valley Adventure Park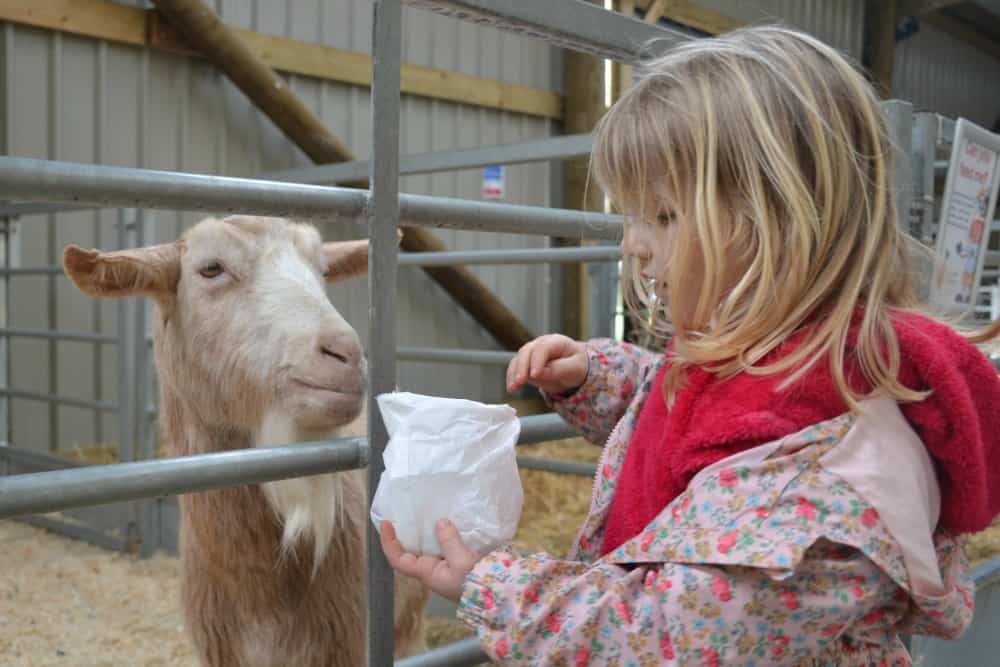 For a full on day out for kids and toddlers we can recommend heading a bit out of the city to visit Avon Valley Adventure Park.
This has a combination of adventure playgrounds, a model railway and plenty of hands on farm animal experiences.
For duller days there's a large soft play area too. Special events are laid on during the school holidays.
Read about our visit to Avon Valley Adventure Park.
Find out more about visiting Avon Valley Adventure Park.
More things to do in Bath with kids
Of course, some of the best things to do in Bath aren't necessarily places but experiences. Here's the ones I think you'll love:
Taste Sally Lunn's Bunns
Italy has gelato. France has crème brûlée. And Bath has Sally Lunn's Bunns! These unique tea cakes were first baked in Bath in the Georgian era.
If your kids enjoy a sweet treat you can buy a Bunn to takeaway from Sally Lunn's Historic Eating House or sit in for breakfast, lunch, dinner or afternoon tea.
The restaurant is in one of the oldest houses in Bath so, as you can imagine, it's quite small. Book ahead to secure a table.
Book a bus tour
This was one of my first ever tourist experiences in Bath and a top way to get a fact-filled insight into the city before digging a bit deeper.
You can pick up a City Sightseeing tour for a ride around the landmarks of the city centre or the countryside views of the Bath Skyline.
Your tickets are valid for 24 hours and you can hop on and off as often as you like – perfect if your kids are getting fidgety!
Explore on the River Avon
Join a boat trip at Pulteney weir and go wildlife spotting on the River Avon where you can see swans, herons, kingfishers and even otters.
If you prefer exploring the river under your own steam hire a punt from Bath Boating Station not far from the city centre. You can even have a go at paddle boarding along the Avon.
Bath Skyline walks
For a panoramic view of all the places to visit in Bath take a bus to the Bath Skyline. From here you can do a six-mile circular walk through the countryside and woodlands surrounding Bath.
If your kids have plenty of energy to burn the Skyline is a mile and a half uphill walk from the city centre.
Things to do near Bath, England
Bath is just the tip of the iceberg when it comes to great days out in South West England.
We can recommend visits to Bristol where the SS Great Britain is a top attraction for families.
If you're hankering after a day by the sea check out these Somerset beaches for families.
And you can't visit Somerset without hoping over the border into Wiltshire to meet the lions (and many other animals) of Longleat Safari Park, visit the UNESCO site at Stonehenge and historic Salisbury.
All are within easy day-tripping distance and make excellent additions to visiting Bath with kids.
Where to stay in Bath
Planning on spending a few days exploring the awesome places to visit in Bath? Here are some family-friendly places to stay in the city, including our tried and tested recommendations:
Search for more Bath accommodation options on Booking.com:
Disclosure: this post contains affiliate links. If you click on one of these and make a purchase I may earn some commission. This does not affect the price you pay.
Are you planning to see the sights of Bath with kids? Why not use Pinterest to save this post about places to visit in Bath for future reference.