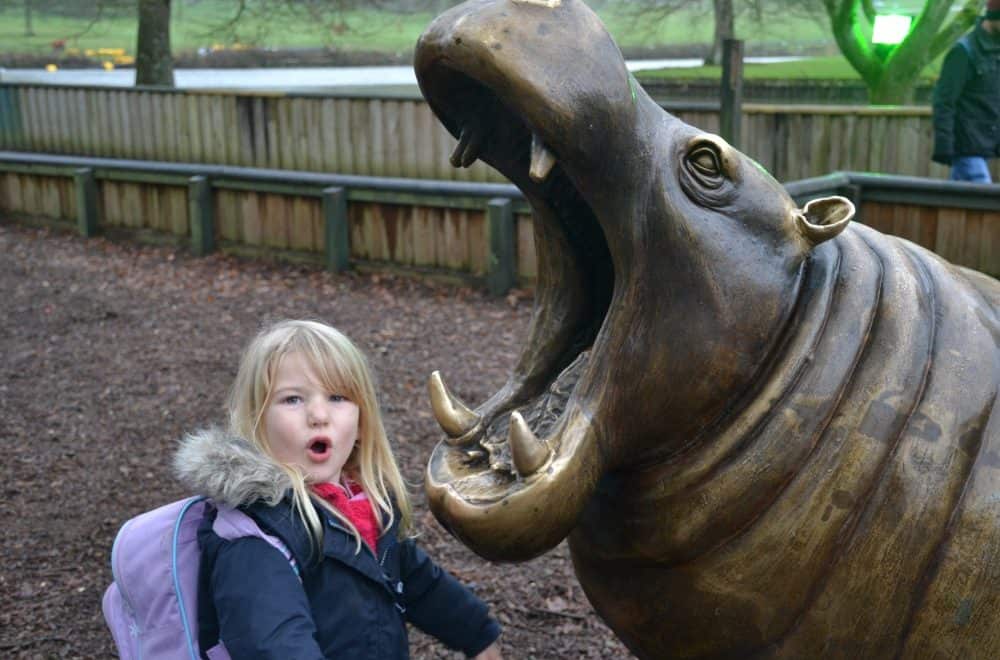 6 things to do at Longleat in the rain
I love a sunny day as much as the next person but when living in the UK you have to be prepared for all weathers. It happened that on the day we were invited to review the Festival of Light at Longleat Safari Park it was a wet day. Urgh! Just what was there to do at an animal park like Longleat in the rain?
*Advertisement feature/contains affiliate links*
After the briefest hesitation (and hating the idea of wasting a day inside), we grabbed our waterproofs and a large dose of British grit.
2020 UPDATE: Longleat has reopened after shutting during lockdown Expect a few differences.
The Safari Drive Through and walkthrough areas are open, including Koala Creek, Animal Adventure, Jungle Kingdom, Family Farmyard, Rockin Rhino and the grounds and gardens.
Some attractions will remain closed until it is safe to reopen. Please check the attraction's website for more information about visiting Longleat during COVID-19.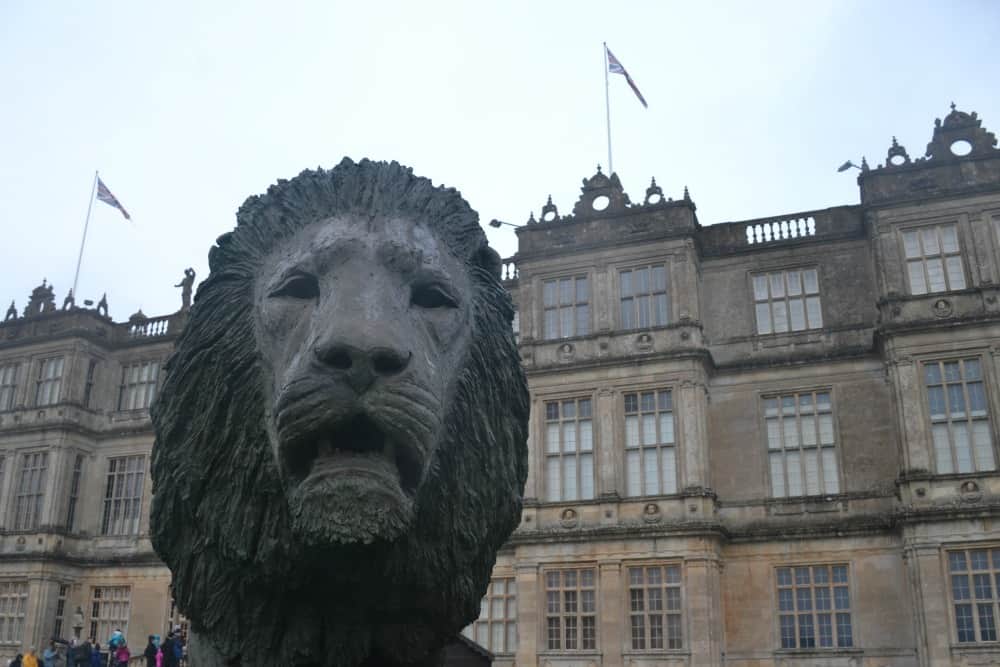 Things to do at Longleat in the rain
Longleat is the UK's number one safari park with a drive through safari, a jaw-dropping historic house, train, lake cruise, maze and animal enclosures with creatures of all shapes and sizes.
There is much more to do than you will have time for in one visit and a lot of it is ideal for wet weather.
Here's what we found to do at this safari park during a damp December day:
Longleat's drive through safari
This part of your visit is made for rainy days.
See the park's free roaming animals from the comfort of your own car or the safari bus which you can book on arrival and pick up from the Main Square (£5 extra per person).
Despite the rain we saw plenty of animals including zebra, the infamous monkeys, deer, and the big cats.
Top tip: the safari will take about two hours, so make sure you use the toilets at the entrance or the African Village which is your first stop.
Also pack plenty of snacks for the little monkeys inside your car! Once you enter the drive through safari there's no stepping outside.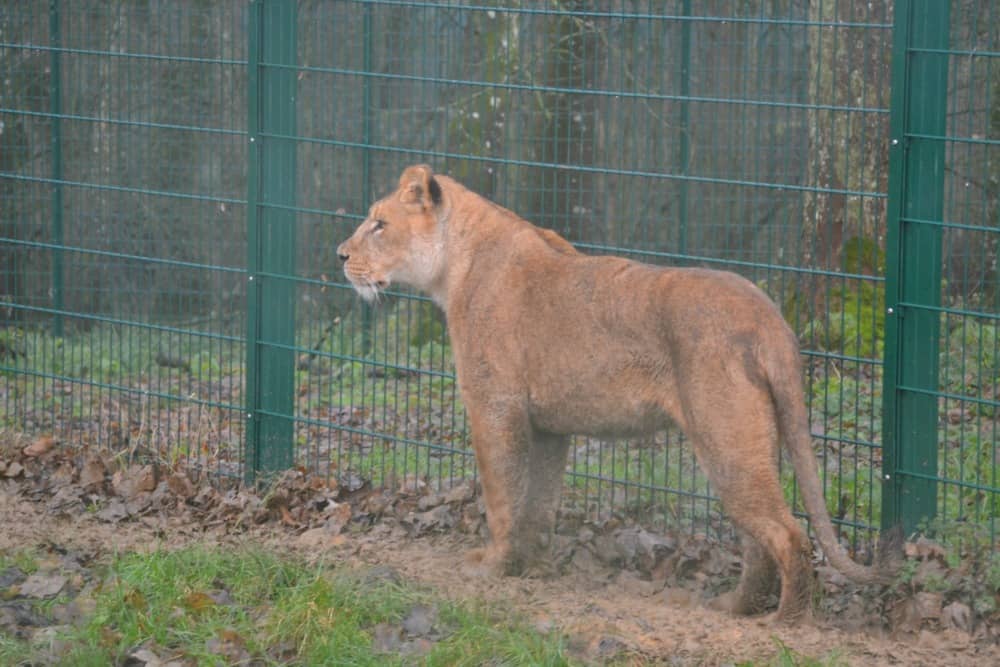 Longleat House
This Elizabethan house is regarded as one of the country's finest stately homes open to the public and as soon as you walk through the doors you understand why.
It is breath-takingly decorated with artwork that has been in the owners' family for 15 generations – what an opulent place to hide from the elements!
There are tapestries on the walls and elaborate designs on the ceilings. If it hadn't been for the fact we had two fidgety under fives with us I could have stood agog in each room for hours. Tours of the house are available or you can look around under your own team.
Top tip: pushchairs are not allowed around the house but you can ask for a hip carrier for young children.
The Bat Cave
Prepare yourselves for a close encounter with the Egyptian fruit bats that live in this manmade cave.
You walk through their domain and can see them up close, feeding on fruit snacks. Every now and again one will zip past you, which is a bit of a thrill.
Don't worry about them bumping into you though. The bat keepers on hand will explain all about their special technique for avoiding collisions with visitors.
Meet the penguins and rays
Check out the Humboldt penguins as they duck and drive around their aquarium which is a recreation of a South American beach.
There are large windows through which you can see them zooming around under water. You can also spot eight types of sting ray in an undercover pool.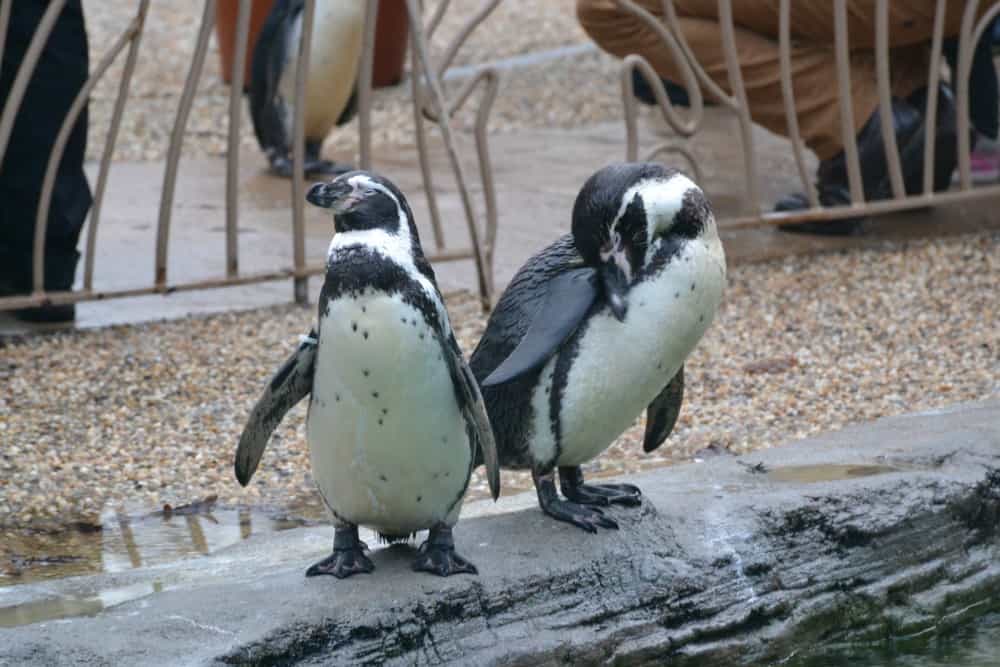 Handle crawly and cute critters
The Animal Handing Hall is the place to go if you want to hold some of the safari park's smaller residents. Keepers have everything from snakes to guinea pigs ready to meet you here.
The Jungle Cruise
Climb onboard the Jungle Cruise for the best views of Longleat's Californian sea lions, gorilla colony and hippos. The covered boats sail up and down the lake, slowing down to give you a peek at the animals.
You can also buy fish onboard to feed the sea lions, who are only too happy to splash around in return for a snack.
We visited in the weeks before the park's beloved gorilla Nico passed away. He lived on one of the islands in the lake as was one of the world's oldest silverbacks.
What else is at Longleat Safari Park?
Luckily for us there there was just a mild drizzle all day so we still got to experience some of the other attractions at Longleat. The hedge maze – Britain's biggest one – and Rockin Rhino ride (suitable for kids over 90cm) were big hits with the Tin Box girls.
There's also a children's farmyard, railway, and adventure castle to keep kids amused. We couldn't have fitted it all in if we'd tried.
Longleat ticket prices
Longleat tickets cost just over £100 for a family of four with children over three-years-old if bought in advance.
For the most up to date ticket prices see the Longleat website.
There are special deals if you are visiting for two days rather than one and booking your tickets online, two days before visiting, saves you up to 15%. If you buy annual passes you'll make your money back in about three visits.
Places to stay near Longleat
There are plenty of options for places to stay near Longleat whether you're looking for a resort, lodge or a caravan site. Here are some recommendations to check out:
If you fancy something different then search for family-friendly accommodation near Longleat on Booking.com:*.

Disclosure: we were given free entry to Longleat to see the Festival of Light. I'm sharing this extra post because I thought it might be handy for those visiting Longleat in the rain or shine. All opinions are my mine.
Planning a trip to Longleat. We hope you have sun but in case of bad weather, why not pin this post about things to do at Longleat in the rain for reference.