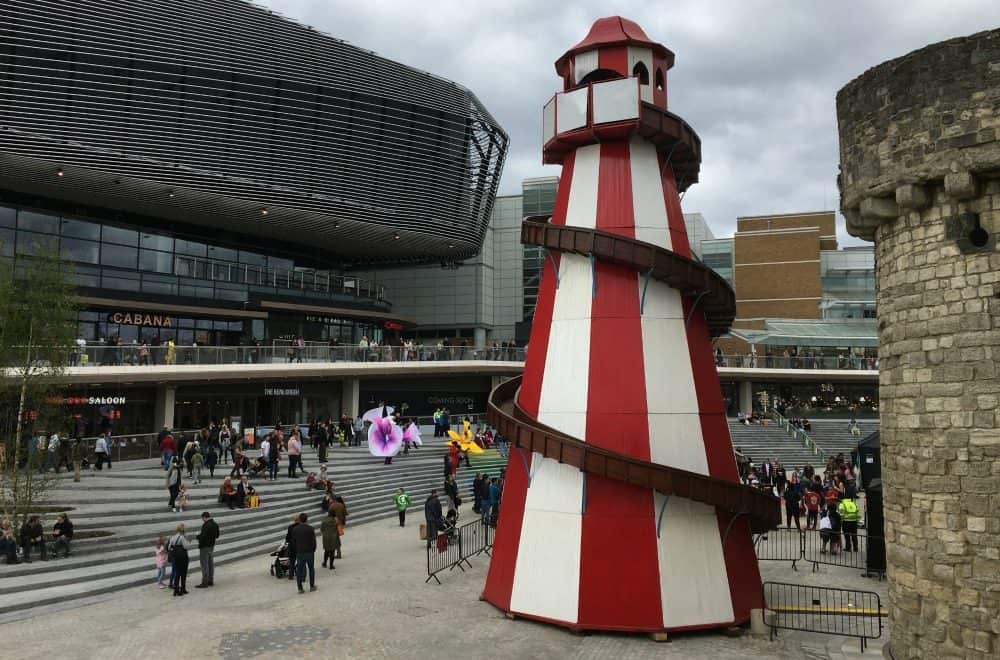 20 things to do in Southampton with kids
Southampton. I know what you're thinking: isn't that where you go to join a cruise? Yes, more than a million people embark on cruise ships from this UK waterfront city every year, but it is also a destination in itself. I lived and worked in and around the city for years, so have plenty of recommendations on attractions to see and things to do in Southampton with kids.
*This post contains affiliate links*
Find more days out in England, Wales, Scotland and Northern Ireland in my big round up of 101 UK attractions for families.
Southampton attractions for families
Hampshire's largest city has historic attractions, fun family days out, open spaces and great shopping.
Here's the ones I can recommend checking out whether you are visiting for a day ahead of joining a cruise or you have booked a UK city break here on the south coast of England:
1. SeaCity Museum
This Southampton attraction is dedicated to telling Southampton's maritime story. Its focus is on the ill-fated RMS Titanic, which embarked from the docks on its maiden voyage with more than 500 local residents onboard.
There's plenty of interactive displays and artefacts to help you explore the real life stories behind this infamous maritime disaster.
SeaCity also hosts touring exhibitions. Our last visit was during DinoFest.
SeaCity Museum is open seven days a week.
Find out more about visiting SeaCity Museum in Southampton.
2. Alpine Sports Centre
If your family loves active days out then the Alpine Sports Centre in Southampton has plenty to choose from.
Perfect your skiing skills, have a go at snow boarding or career down the dry ski slope in a donut. Off piste there's kayaking, a climbing wall and swimming.
Find out more about things to do at Southampton's Alpine Sports Centre.
3. Tudor House and Gardens
This is Southampton's most important historic building with more than 800 years of history on site. Its story is told through the lives of its different owners, from wealthy merchants to the overseers of the port.
There is a family room with child-friendly activities, interactive displays and a children's audio guide to help bring the place alive. Tudor House and Gardens are open Tuesday to Sunday.
Find out more about visiting this Southampton attraction by visiting the Tudor House Museum website.
4. City Walls and Bargate
Southampton's old town walls are the third longest stretch of unbroken Medieval wall in England and date back to 1180.
You can take self-guided and guided walks from the 800-year-old Bargate, which used to be the entrance to the old town and now imposes over the city centre shops.
5. Mayflower Park
Southampton is full of parks but Mayflower Park is worth a special mention because of its location overlooking the port.
It takes its name from the pilgrim ship, the Mayflower, that called into Southampton before making its voyage to America in 1620.
Today Mayflower Park is the best place to see some of the world's largest cruise liners while they are berthed at Mayflower terminal. They literally look like blocks of flats parked up alongside the harbour wall.
There's also a lovely playground and cafe for picking up that all important coffee while you supervise the kids on the play equipment. Mayflower Park also hosts events and concerts during the year.
Find out more about Mayflower Park.
6. Mayflower Theatre
Musicals and live acts have been performing in this theatre's 2,300 seat auditorium since 1928.
I saw many a pantomime here as a child. It's also the place to see all of the touring West End shows, as well as comedy, ballet and spin offs from popular television shows like Strictly Come Dancing.
Find out what's on at the Mayflower Theatre.
7. Southampton Common
If you are looking for outdoor things to do in Southampton with kids then take a walk at the Common. With 326 acres this is the largest of Southampton's open spaces and a designated Site of Special Scientific Interest (SSSI).
The Hawthorns Urban Wildlife Centre tells visitors all about the local plants and wildlife. There's also a large nature playground and water park.
A kiosk sells refreshments on the weekends and in the school holidays.
Find out more about Southampton Common.
8. Solent Sky Museum
Southampton was the home to the first flying boats and where the Spitfire was built. This rich aviation history is captured by Solent Sky Museum.
It's a must-visit attraction for anyone fascinated by aircraft and aviation.
Find out more about visiting Solent Sky Museum.
9. Southampton City Art Gallery
This world renowned gallery has a permanent collection of more than 5,000 works from across eight centuries. There are monthly art clubs and regular activities for families.
The City Art Gallery is open Monday to Saturday and is one of the free things to do in Southampton.
Find out more about visiting Southampton City Art Gallery.
10.West Quay
If you are looking for things to do in Southampton with teens then they will absolutely love you for letting them loose in West Quay.
This shopping centre is five times the size of a football stadium and is the place to shop if you're after the big high street stores.
John Lewis, Marks and Spencer, Next – they are all here as well as designer brands.
When I worked in Southampton I spent far too many lunchtimes here.
Plan your shopping spree at West Quay.
11. Take a ride on the Hythe Ferry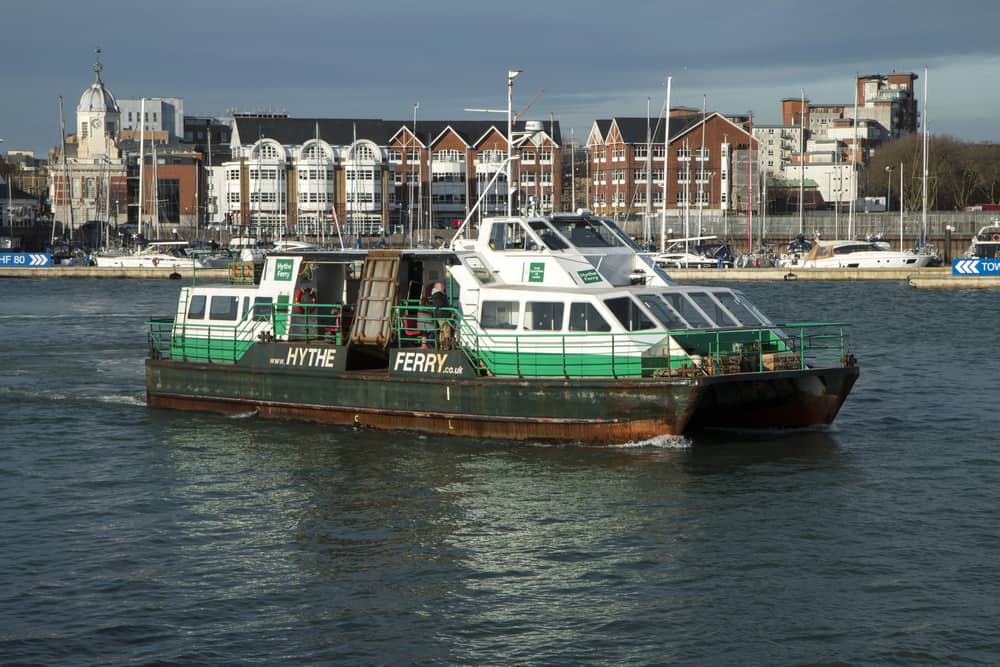 There's been a ferry route between Southampton and Hythe since the Middle Ages. The current Hythe Ferry was built in 1946 and connects the edge of the New Forest with the city.
You board the ferry at Town Quay in Southampton and motor across to Hythe Pier – the UK's seventh longest pier which stretches 640m into Southampton Water. It's also home to the world's oldest and longest pier train. King George VI was once a passenger.
Find out more about Hythe Ferry.
More things to do around Southampton
There's even more fun to be had around Southampton. Take a look at these other family attractions in Hampshire:
11. Paultons Park and Peppa Pig World
If you are wondering if there's a theme park near Southampton, then look no further than Paultons Park. It has more than 70 thrill rides for teens, toddlers and babies.
There's five themed worlds to explore as well as a collection of exotic birds and animals.
Younger family members will not forgive you if you don't venture into Peppa Pig World. This zone has rides for all ages featuring characters and stories that toddlers will know well from the TV series.
Read about our visit to Paultons Park just before we moved to Devon.
Find out more about days out at Paultons Park.
12. Itchen Valley Country Park
If you're after some fresh air then Itchen Valley Country Park is one of the top things to do in Southampton with kids. It has 440 acres of water meadows and woodlands to explore, as well as an adventure playground and plenty of space for picnics.
The park rangers put on regular craft and activity days aimed at families, as well as a totem trail for inquisitive kids.
Find out more about visiting Itchen Valley Country Park.
13. Go Ape at Itchen Valley Country Park
Itchen Valley Country Park is also home to the Go Ape! Tree Top Adventure, which has a 193 zip wire – such great fun!
Itchen Valley County Park is open daily. Entrance to the Park is free but parking charges apply. Go Ape! is open from February to November.
Read about our Go Ape! Adventure at Itchen Valley Country Park.
14. Flip Out Southampton
Looking for things to do in Southampton on a wet day? Let the kids burn off energy at Flip Out Southampton, which is just outside the city at Eastleigh.
The wall-to-wall trampolines, with added foam pits and free running zone, make for an exciting few hours for the whole family.
For little ones there's soft play and dedicated trampoline sessions with a ball pit, foam pit and baby bouncers.
Find out more about visiting Flip Out Southampton.
15. Marwell Zoo
If you are looking for things to do near Southampton that involve animals, then take a trip to Marwell Zoo. It looks after hundreds of exotic and endangered animals.
When you arrive, I'd recommend hopping on the land train close to the zoo entrance for ride around the park to get your bearings before setting off on foot.
When we last visited Marwell the tropical house had just opened. It is home to butterflies, birds and reptiles. We also love seeing the penguins, giraffes and tigers.
If you want to get up close with the capybaras, flamingos, pygmy hippos and white rhinos take the rail train (extra charge).
As well as the animals there are five adventure playgrounds dotted around this 140 acre wildlife park.
You can also stay at Marwell's hotel*, which puts you just a minute's walk from the zoo entrance.
Find out more about visiting Marwell Zoo.
16. Royal Victoria Country Park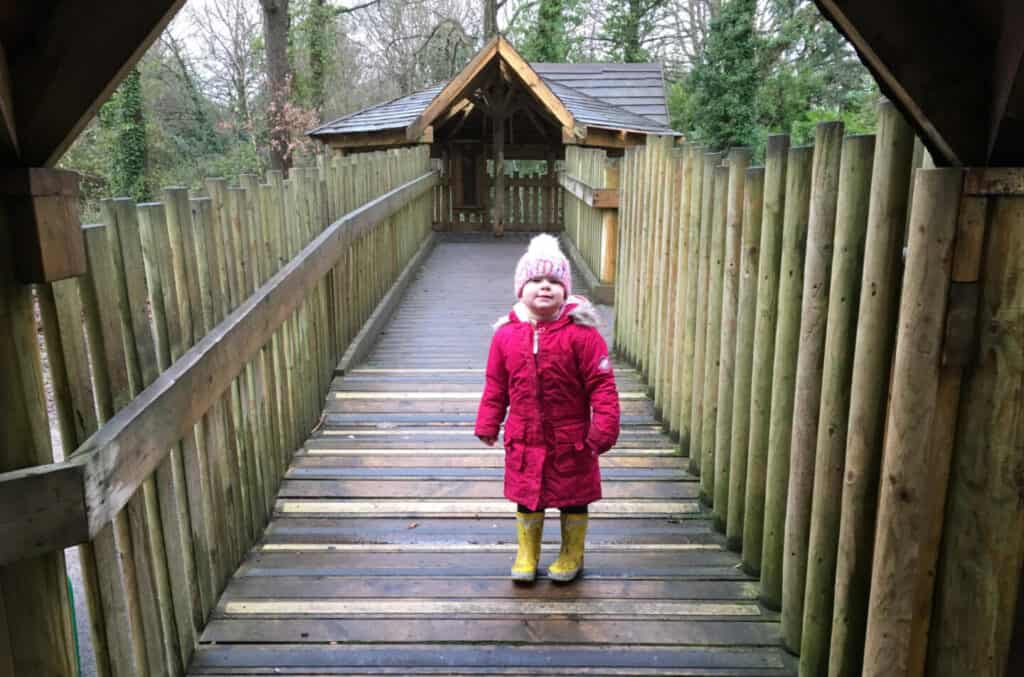 On the outskirts of Southampton is Royal Victoria Country Park at Netley. It's on the waterfront so is another great place to see the comings and goings of Southampton Port and the Solent from the shingle beach.
There's loads of space to kick about a ball and have a picnic. The country park also has a model railway, an accessible adventure playground and cafe.
It's also hugely historic. Royal Victoria Hospital once stood on the site. It was the first military hospital of its kind and played a vital role in looking after injured troops in the First and Second World Wars.
In the 1960s it was devastated by fire. The only part that remains is Netley Chapel, which would have stood at its centre. You can take a tour up the tower and find out about the hospital's history in an exhibition in the chapel.
Entrance to the country park is free but parking is chargeable.
Find out more about Royal Victoria Country Park.
17. Calshot Castle
This Tudor fort sits on a spit at the mouth of Southampton Water and was one of the defences put in place by King Henry VIII to guard this important trading city.
Its ramparts have panoramic views of the South Coast, the Solent and Isle of Wight, which looks just a stones throw away at this point.
Inside the Castle you can learn about its defensive role from Tudor times right through to the 20th Century. Climb the steep stairwells within the Keep to discover the soldiers' living quarters and ascend to the roof where you'll find the mount for two huge guns.
Find out more about Calshot Castle.
18. Manor Farm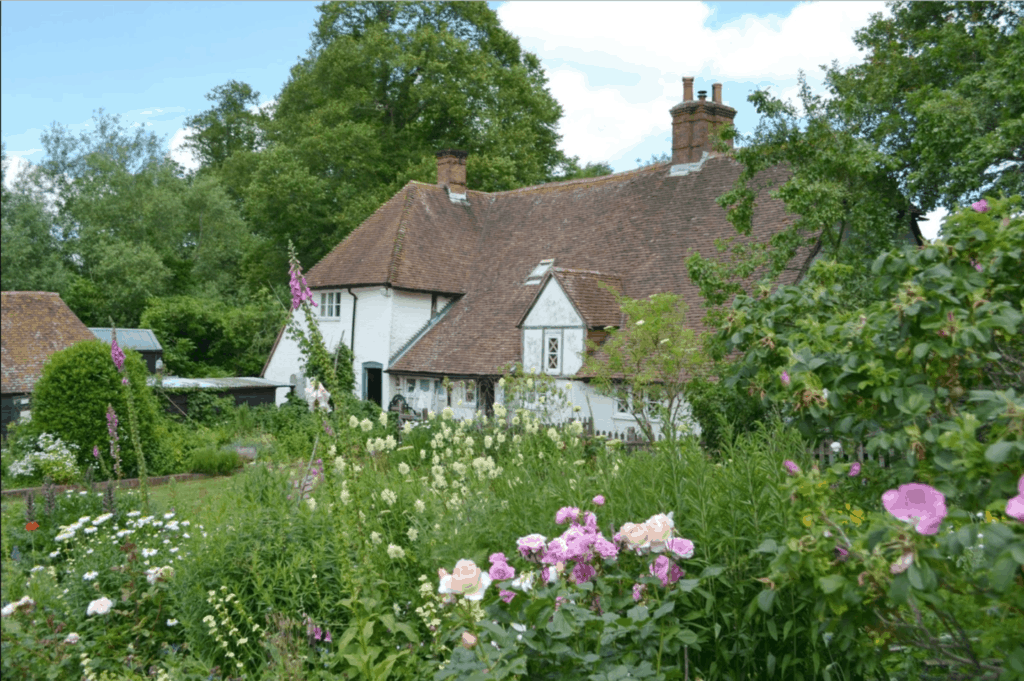 If your kids love visiting farms then a day at Manor Farm is a must. It's a Victorian farm that has been preserved to give visitors a taste of what it was like to work the land hundreds of years ago.
Some of the buildings have been relocated from other parts of Hampshire, as have vintage tractors and farming machinery.
Highlights include seeing cows being milked in the parlour, meeting some of the farm's cuddly creatures and exploring the 15th Century farmhouse where there's a Victorian classroom.
Surrounding the farm you'll find the River Hamble Country Park where you can picnic and play games in the meadows or spot wildlife along the river bank walk.
Read about our visit to Manor Farm with the kids.
Find out more about days out at Manor Farm.
20. Visit the Isle of Wight
It's possible to catch a car or passenger ferry from Town Quay to Cowes on the Isle of Wight. From here you can explore The Needles and Alum Bay, Queen Victoria's Osborne House and Carisbrooke Castle.
Find out what we managed to fit into a day trip to the Isle of Wight from Southampton.
Where to stay in Southampton
There are plenty of hotels around the city*. We can recommend checking the rates at the homely and family-friendly hotel Room2* and the Holiday Inn* by the port.
More things to do in the South of England
If you have to time to explore further than Southampton I have some more guides that will help plan your days out with kids:
Have you visited Southampton in England? What was your favourite Southampton attraction?
Disclosure: this post contains affiliate links marked with *. If you click on one of these and make a purchase I may earn some commission. This does not affect the price you pay.
Planning your trip to this South Coast city? Why not use Pinterest to save this post about things to do in Southampton with kids?