25 top days out in the Midlands with kids
The heartland of Britain's industrial revolution has a smorgasbord of family attractions. From animal experiences to historic castles and beautiful parklands to hands-on days out that will leave your little explorers exhausted and overflowing with new knowledge. But what are the best days out in the Midlands?
Let's take a look. Maybe this will inspire your future days out and family adventures?
*This post contains affiliate links*
Find more days out in England, Wales, Scotland and Northern Ireland in my big round up of 101 UK attractions for families.
Days out in the Midlands for families
If you are looking for things to do in the Midlands – a huge area – I can guarantee this post is just tip of the ice berg!
Here's where to find the Midlands family attractions listed in this post:
If you have a favourite place to visit in Birmingham, Derbyshire, Herefordshire, Leicestershire, Lincoln, Northamptonshire, Nottinghamshire, the Peak District, Rutland, Shropshire, Staffordshire, Warwickshire, West Midlands or Worcestershire, that's not mentioned let me know!
In the meantime, here are few to get you going:
1. Birmingham Botanical Gardens
If you want an outdoor day out near Birmingham then check out the Botanical Gardens. They were founded in Edgbaston in 1829.
The gardens include four impressive glasshouses showcasing tropical, sub tropical, Mediterranean and arid plants, as well as lots of outdoor space to enjoy with your kids.
Head to the Kingdom of the Green Man area to find the children's discovery garden and playground.
Find out more about visiting Birmingham Botanical Gardens.
2. National Space Centre Leicester
Kids inspired by the adventures of UK astronaut Tim Peake will be over the moon (sorry, not sorry) with a trip to the National Space Centre in Leicester. To be fair, so would I – I've always been fascinated by space.
Among the Centre's many exhibits and interactive displays are a real Soyuz capsule, spacesuits and the chance to experience a trip to the edge of the universe in the Sir Patrick Moore Planetarium.
Best of all, inquisitive kids will find out the answer to that all important question: how do you go to the toilet in space?!
Find out more about visiting the National Space Centre at Leicester.
3. West Midlands Safari Park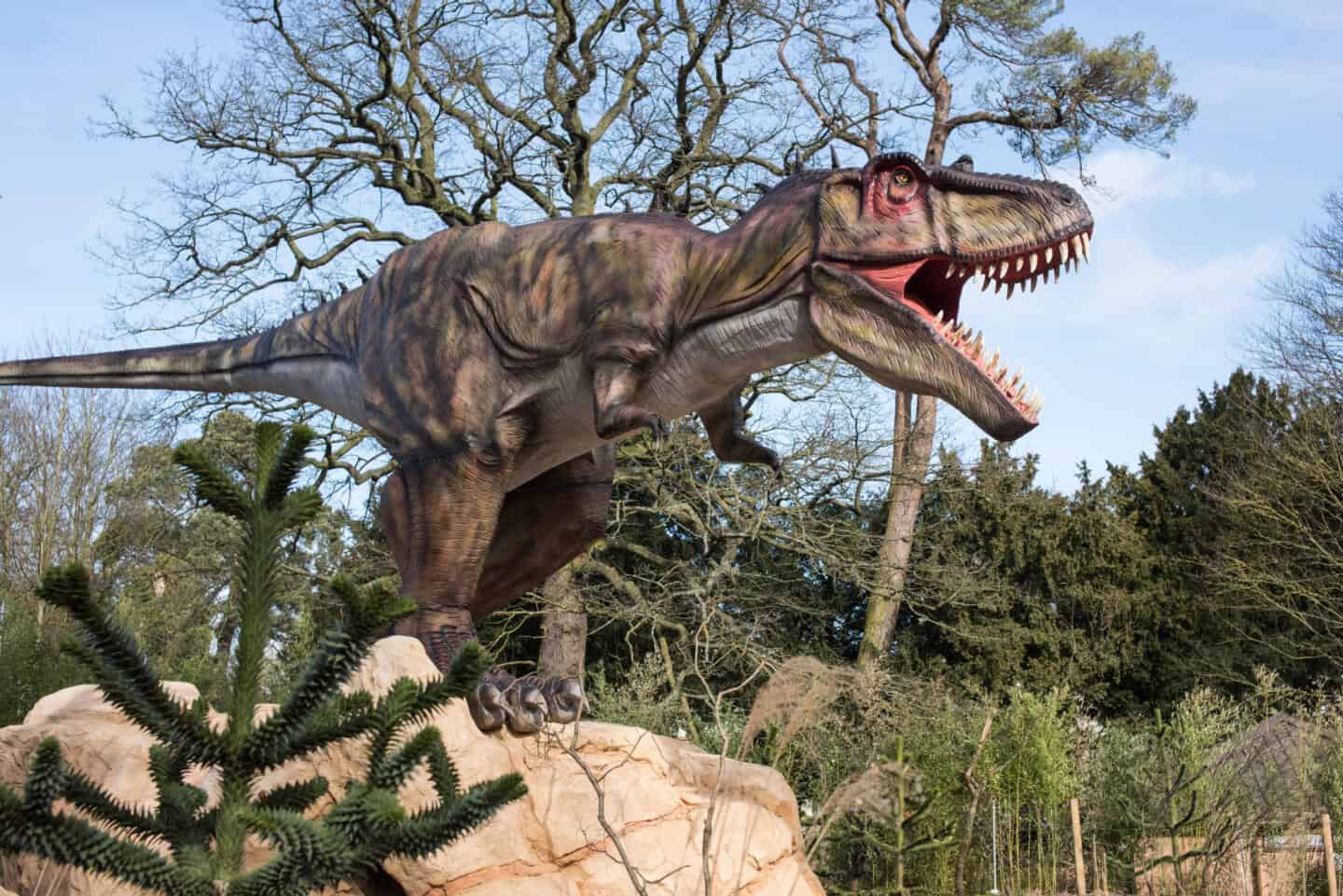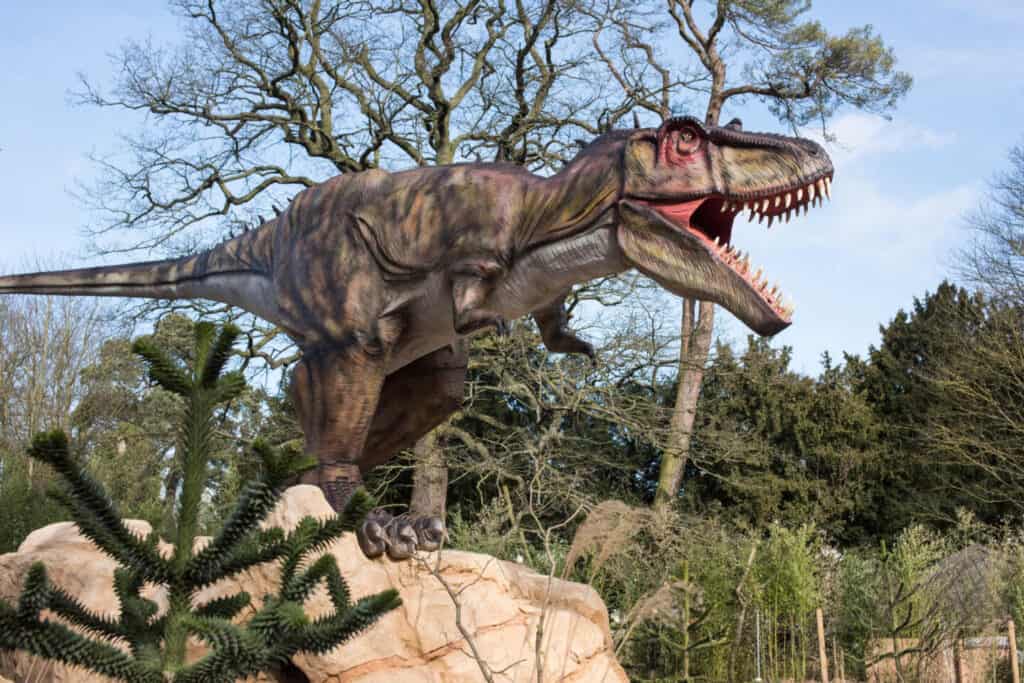 This wildlife park is much more than a zoo: there's a drive-through safari, a land of animatronic dinosaurs and theme park rides. It's a day out in the Midlands for the whole family!
The four-mile drive-through safari allows you to see free roaming giraffe, zebra, elephants and tigers from the comfort of your own car. You can then walk the indoor Discover Trail to see penguins, reptiles and bats.
Once you've had your fill of modern day beasts step back in time in UK's largest animatronic dinosaur attraction, the Land of the Living Dinosaurs. There are 40 life-size moving and 'breathing' dinos in this fearsome exhibition.
And, if you haven't run out of time during your visit, there's the Safari Park's theme park, which has rides suitable for tiny tots through to teens.
Find out more about visiting West Midlands Safari Park.
4. National Forest Adventure Farm
This fun-packed family attraction in Burton-upon-Trent brings together farm activities, adventure play and small rides. It's a great place to visit with young children who love meeting animals as well as tackling assault courses and indoor soft play.
To help you refuel in-between fun activities there's a restaurant, chippy, ice cream parlour and grill. Of course, you can also bring your own picnic.
Special events happen in the school holidays throughout the year.
Find out more about visiting the National Forest Adventure Farm.
5. Black Country Living Museum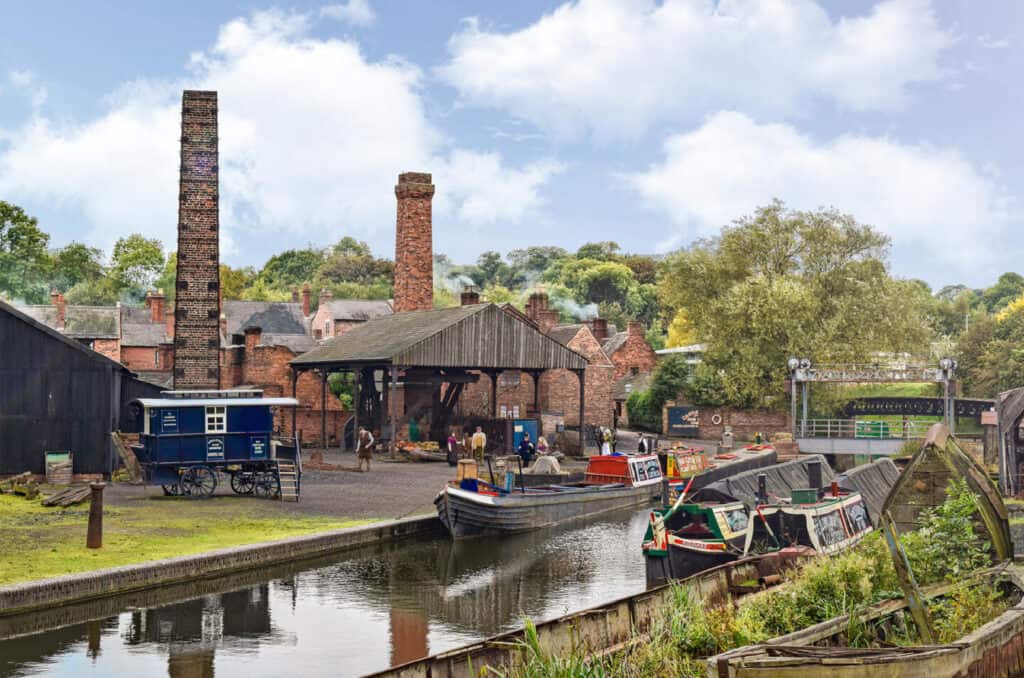 This open air museum at Dudley tells the story the West Midlands over the past 300 years and is an eye-opening day out for the whole family.
Have a chat with costumed characters from the past, wander down a Victorian street and see forge demonstrations bringing alive the heritage of the world's first industrial hub.
You can also venture down the 19th Century mine, ride a tram or take a ride on the vintage fairground.
Parents can finish their day with a pint in the traditional spit and sawdust pub.
Find out more about visiting the Black Country Living Museum.
6. Ironbridge Gorge
Another place where history speaks loud is Ironbridge Gorge in Shropshire.
This is somewhere I remember visiting as a kid and being fascinated by incredible figurines in the Coalport China museum and the iconic iron bridge itself.
Of course there's so much more to do at Ironbridge Gorge, like experiencing living history at Blists Hill Victorian Village and experimenting at the Engenuity science centre.
Find out more about visiting the attractions of Ironbridge Gorge.
7. Eastnor Castle
Get your fill of Medieval splendour at this fairytale castle on the edge of the Cotswolds in Herefordshire.
The house, which is still a family home, is packed full of suits of armour for both people and animals, ornately decorated ceilings, tapestries and incredible chandeliers.
In the 5,000 acres of parkland you'll find an adventure playground, a tree top walkway, maze, and a junior assault course.
Find out ore about visiting Eastnor Castle.
8. Twinlakes
This theme park in Nottinghamshire has rides and experiences for the whole family. There's seven zones including a waterpark, rollercoasters and toddler-friendly rides.
This is also a top day out for rainy days in the Midlands, with plenty of things to do indoors like soft play, a roller skating rink and indoor rides.
Find out more about days out in the Midlands at Twinlakes.
9. Dudley Zoo and Castle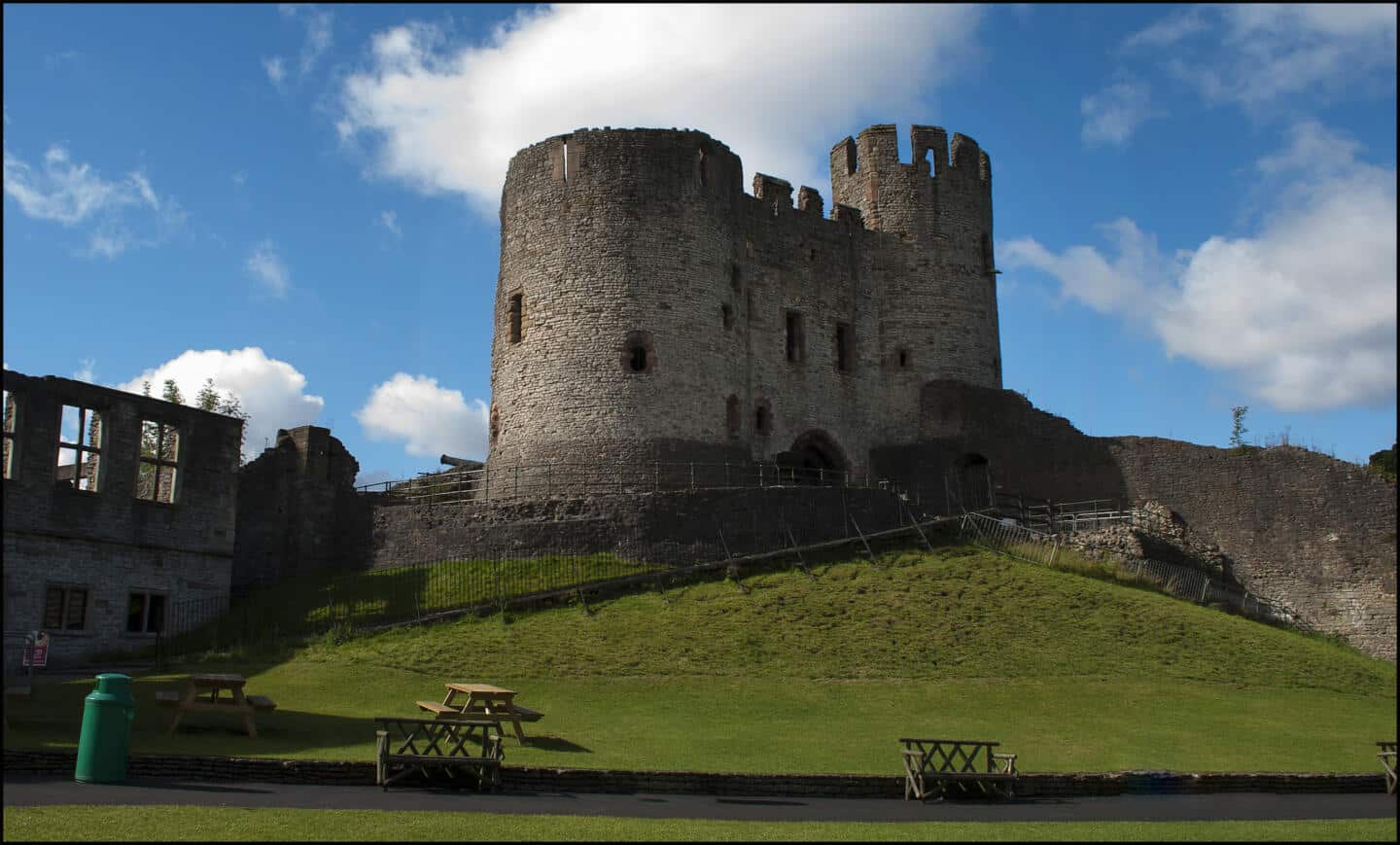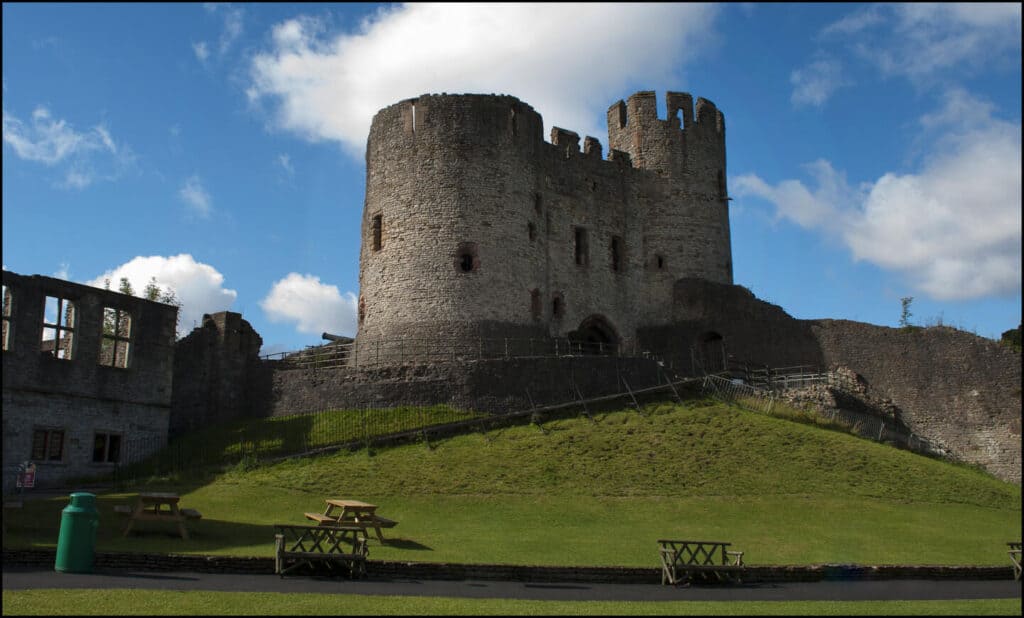 There's plenty to occupy both animal and history loving families at Dudley Zoo and Castle.
Buy one ticket and you can visit both including meeting 1,300 animals and finding out about Tudor life at Dudley.
Many of the zoo's animals are linked to international conservation and breeding programmes. The endangered species include Asiatic lions, Sumatran tigers and Bornean orang utans.
Dudley Castle tells the story of the Dudleys who were at the sharp end of Tudor life and, on occasion, at the wrong end of the executioners' axe.
The ruin is now used by historical reenactment groups and as the setting for ghost walks, music events and the zoo's birds of prey displays.
Check Dudley's what's on guide to see if your visit coincides with a event.
10. Heights of Abraham
Appreciate the beautiful Peak District above and below ground by visiting the Heights of Abraham at Matlock.
Ride the cablecar up to the 60 acre hilltop park where you will find adventure playgrounds and caverns to explore.
The Masson and Rutland caverns were formed over 350 million years ago and can be explored with a guide. Tours run at intervals throughout the day.
Find out more about accessibility and opening hours at Heights of Abraham.
11. Coventry Transport Museum
Auto fans will be well impressed with the collection of vehicles at Coventry Transport Museum.
Its exhibitions consist of cars, commercial vehicles, cycles and motorcycles, as well as auto memorabilia, books and photographs collected since the 1930s.
Don't miss the two fastest cars in the world: Thrust SSC and Thrust 2.
Find out more about visiting Coventry Transport Museum.
12. Sandwell Valley Country Park
Sandwell Valley Country Park is a Green Flag Park is bursting at the seams with activities to suit all tastes and abilities. Go for a walk, visit the farm or tackle the high ropes – the choice is yours!
Young children will enjoy a visit to one or both of the park's farms where they can meet the rare breeds animals, clamber around the adventure playground and complete the farm trail.
Meanwhile, older kids can harness up for the aerial assault course or whizz around the mountain bike trail.
Find out more about visiting Sandwell Valley Country Park.
13. Warwick Castle
Be a prince, princess, knight for the day or even Zog the dragon at Warwick Castle.
This highly versatile family attraction in Warwickshire is set in 64 acres of grounds designed by Capability Brown and sits on the banks of the River Avon.
As well as exploring the castle you can see the UK's biggest bird of prey display, go on an immersive dungeon tour and try the 3D Zog trail (new in 2021). Some activities are more suitable for teens, so check before you book.
Find out more about visiting Warwick Castle.
14. Drayton Manor Theme Park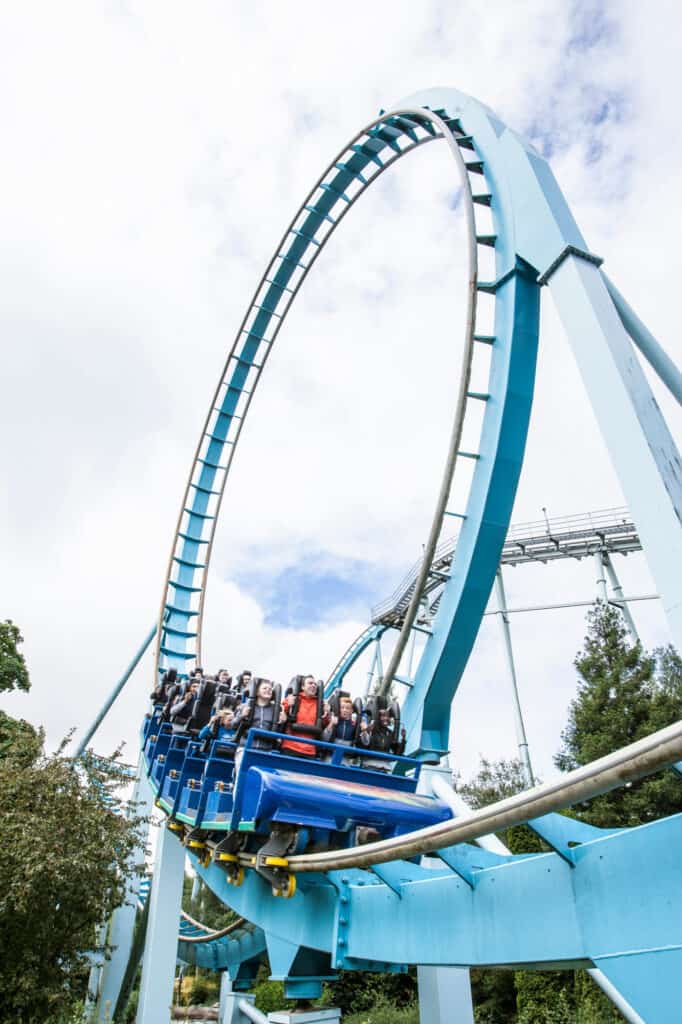 Drayton Manor is another day out in the Midlands with plenty to offer.
Young and young at heart will love Thomas Land, which has 20 different attractions from rollercoasters to engine tours featuring the characters from this much loved children's series.
As if that isn't enough to keep you entertained all day the park has a zoo with 100 animals, a 4D cinema, and rides suitable for all ages. Don't forget a mac for the water rides!
Find out more about visiting Drayton Manor Theme Park.
15. Severn Valley Railway
All aboard for a steam train ride that takes you 16 miles along the beautiful Severn Valley between Kidderminster, Bewdley and Bridgnorth.
Visit at different times of year and you'll find special events including steam galas to model railway events and Santa Specials.
Find out more about riding the Severn Valley Railway.
16. LEGOLAND Discovery Centre
If you need to escape the rain then there's no better place to take your LEGO-loving children than the LEGOLAND Discovery Centre.
This indoor attraction in Birmingham combines brick building, inspirational models and rides. There's even a LEGO-themed play ground and soft play.
Find out more about LEGOLAND Discovery Centre.
17. Kenilworth Castle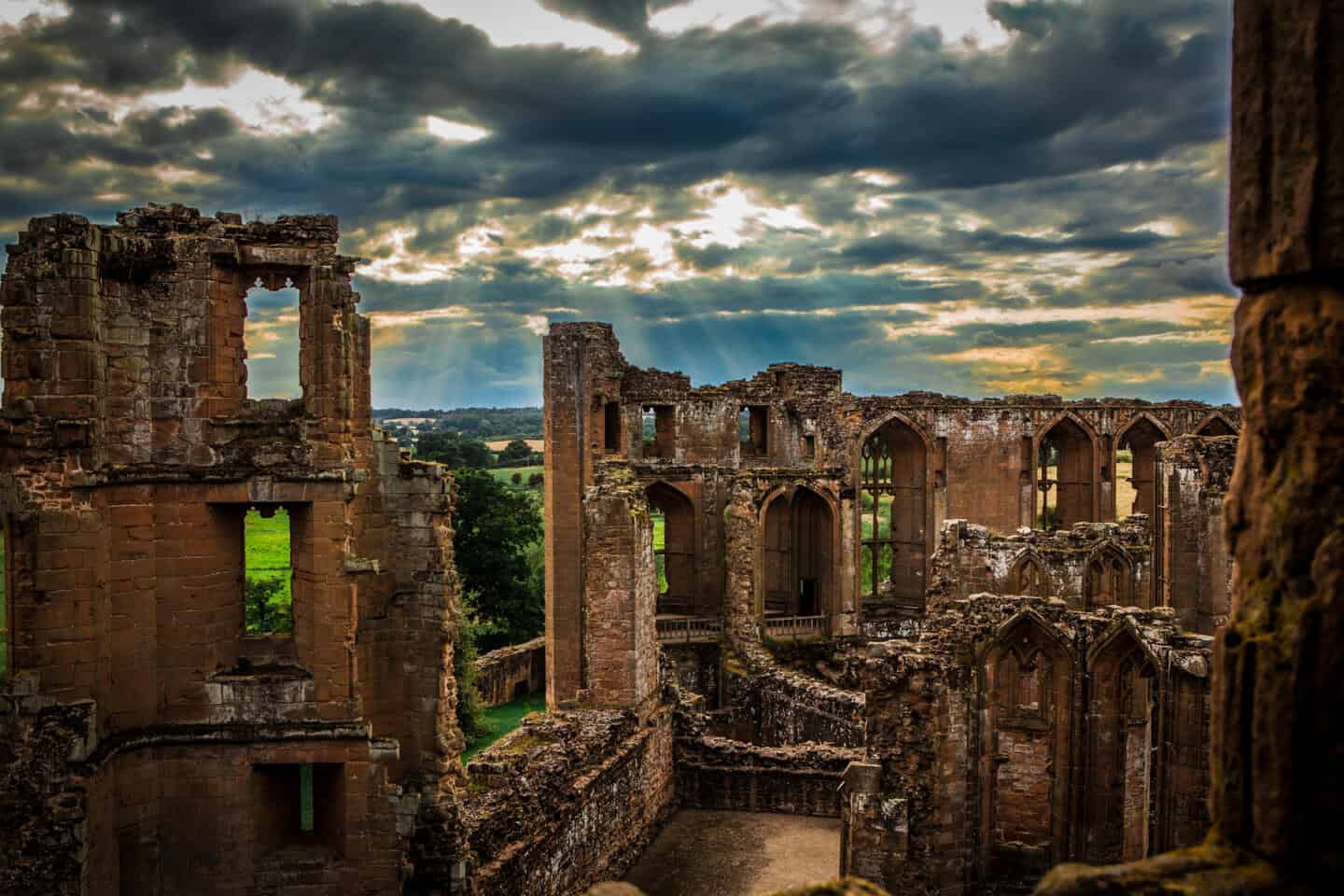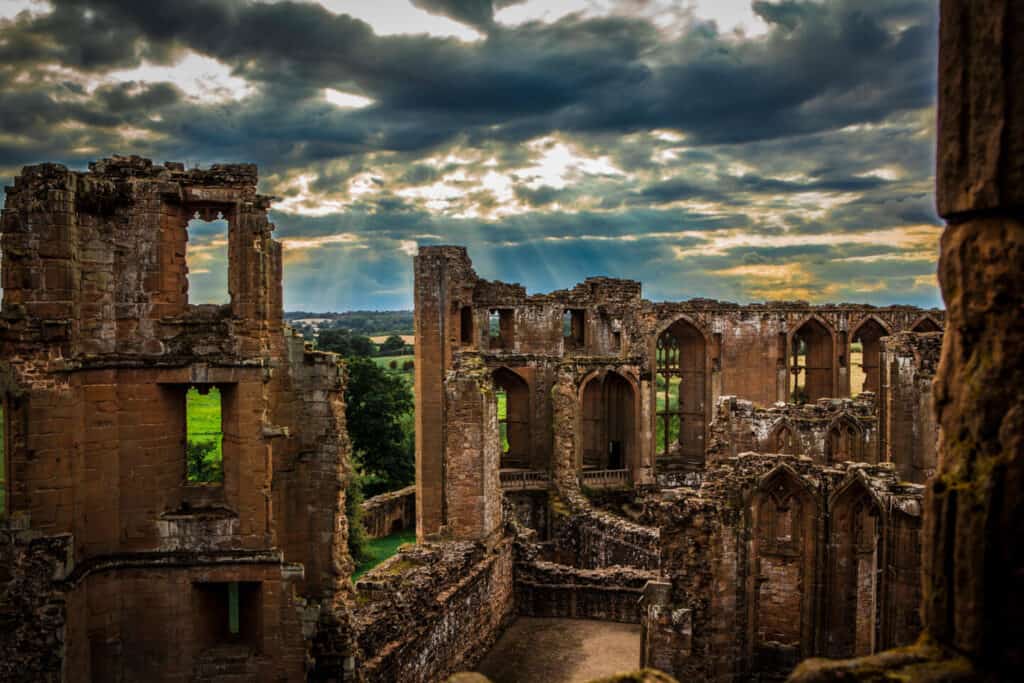 Kenilworth Castle was once luxurious home to Robert Dudley, Queen Elizabeth I's most ambitious courtier. Roll forward a few centuries and it stands as a ruin. But oh, if those crumbling walks could talk!
It's still possible to climb the castle tower to the same level as rooms Dudley had built for the Queen and take a walk in the recreated Tudor gardens.
Children will enjoy the interactive displays about the castle's history in the stables exhibition and dressing up in Tudor garb.
Motor and aviation enthusiasts will not want to miss an exhibition about one of the castle's more recent residents, Sir John Siddeley – the founder of Armstrong Siddeley Motors.
English Heritage members can visit for free.
Find out more about visiting Kenilworth Castle.
18. Cotswold Farm Park
Countryfile fans will not want to miss a visit to Adam Henson's Cotswold Farm Park.
Fill a day finding out about the park's rare breeds, go on a wheel-chair accessible tractor safari and get hands on with the farm's new arrivals in the animal barn.
There's also indoor and outdoor play for energetic youngsters, plus a maze with animal-themed challenges and a wildlife walk of either one or two miles depending on how much energy you have left.
Find out more about days out at Cotswold Farm Park.
19. SnowDome
Do your kids love winter sports? Well, they can snow board, ski and ice skate all year round at SnowDome in Tamworth.
There's also a climbing centre and swimming pool, making this the perfect day out in the Midlands for active families. Don't miss Santa's Winter Wonderland at Christmas too.
Find out more about activities at SnowDome.
20. RAF Museum Cosford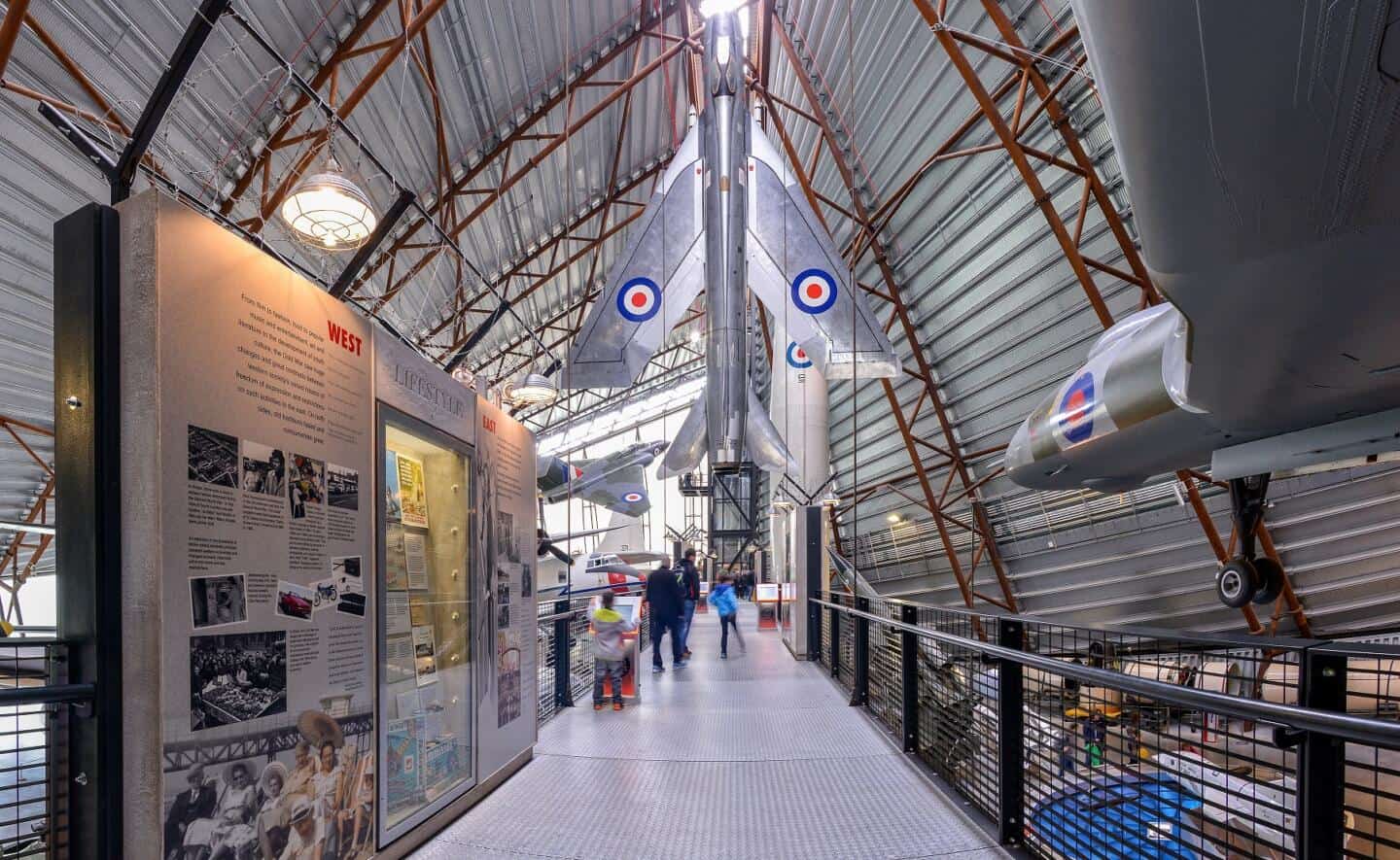 This free museum near Wolverhampton gives families the chance to get up close with more than 70 aircraft and find out about the first 100 years of RAF history. You can even view an enormous Belfast Transporter from above in the high level viewing gallery.
Other exhibits to intrigue youngsters include a display of pilots' lucky charms and a 1:1 scale Airfix Spitfire, as featured on the BBC 2 James May Toy Stories series.
For those desperate to get off the ground you can experience flight in the 4D Cinema. Buckle up to take part in a Red Arrows aerobatic display or join a WWI combat mission with the Red Baron.
Find out more about visiting RAF Cosford.
21. Trentham Monkey Forest
Monkey Forest in Staffordshire is home to 140 free-ranging Barbary macaques who you can walk among for a wonderfully wild day out in the Midlands.
Enter the woodland walk, which is just less than a mile long, and see the monkeys gather for feeding times without the barrier of cages or bars. There's also playgrounds, a cafe and picnic area away from the enclosure.
Find out more about days out at Trentham Monkey Forest.
22. Transport Museum Wythall
This seasonal attraction is a real treat for transport fans. The Museum has a collection of more than 90 buses, 30 electric delivery vehicles and a miniature steam railway.
Wander though three exhibition halls showcasing public and service transport from the 20th Century, get hands on with displays in the Power Hall or go for a ride on one of the vintage buses.
Check the museum's events programme before visiting for other family-friendly activities and the availability of steam train rides.
Find out more about visiting Wythall's Transport Museum.
23. Lickey Hills Country Park
Pack a picnic and head for Lickey Hills Country Park for a day of fun in the great outdoors. The park has several walking trails of different distances for which you can pick up a map at the visitor centre.
For children, there's an adventure playground and a mini golf course. You can also take advantage of the open space and borrow a rounders set from the visitor centre.
Find out more about visiting Lickey Hills Country Park.
24. Cadbury World
It's impossible to miss the smell of chocolate as you approach Cadbury World. I still remember that sweet scent from my visit when I was a teen.
Cadbury World has become much more of a high tech family day out in the Midlands since I went, but you can still find out how all your favourite sweets are made.
Go on a guided tour from the early days of the chocolate maker, John Cadbury, and his first shop, through to a 4D Cinema experience featuring some of the brand's best known marketing characters and a demonstration by the chocolatiers.
At the end of your tour you can let the kids burn off any indulgent treats from the shop and cafe in the African Adventure Play Area.
Find out more about visiting Cadbury World.
25. Alton Towers
Where do I start with Staffordshire's biggest family attraction? With more than 40 thrill rides and plenty for younger children to enjoy in Cbeebies Land, as well as the wider Alton Towers resort, it's definitely somewhere you could spend a few days.
This is a day out in the Midlands that will keep the whole family entertained, from tiny tots to tenacious teens.
There's always something going on for pre-schoolers in CBeebies Land with character shows scheduled every half an hour throughout the day.
And when it comes to rides for bigger kids there's everything from vertical drops to virtual reality to get your adrenaline pumping.
Find out more about visiting Alton Towers.
26. Hardwick Hall
One of our all time favourite National Trust days out is Hardwick Hall in Derbyshire. There's just so much to do between the remarkable ruins of the old hall and the exquisite interiors of the new hall.
Of course, not all kids will appreciate the Tudor history of Hardwick. But maybe they'll be intrigued to know it was a location for the Harry Potter films? Or, if they prefer dashing about forests, building dens and spotting fairy doors then there's plenty of this to be done at Hardwick too.
Read more about what we discovered during our visit to Hardwick Hall with kids.
Find out more about visiting Hardwick Hall.
Where to stay in the Midlands
One of our favourite places to stay in the Midlands are the luxury lodges at Darwin Forest Country Park in the Peak District.
If you prefer a hotel in the Midlands we can recommend searching Booking.com.
More days out in England
Here's some more of our recommended things to do in England with kids:
Do you have any favourite days out in the Midlands that are not mentioned here? Drop me a line!
Disclosure: this post contains affiliate links. This means if you click on a link and make a purchase I may earn some commission. This does not affect the price you pay.
Find more days out in England, Wales, Scotland and Northern Ireland in my big round up of 101 UK attractions for families.
Planning things to do in Central England with your kids? Why not use Pinterest to save this post about days out in the Midlands?