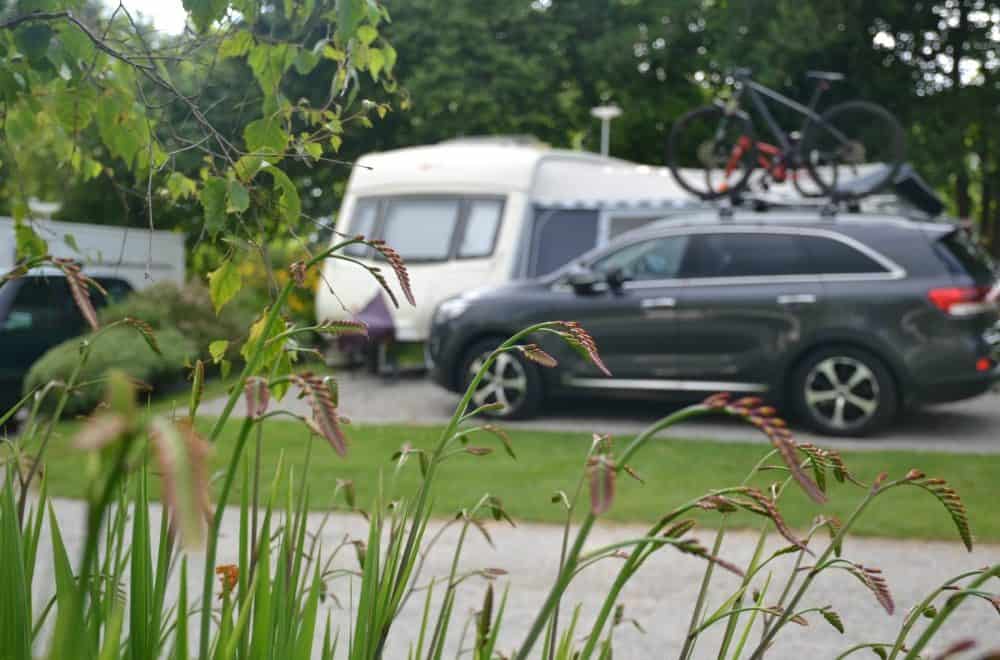 Essential caravan equipment checklist – what you really need on your caravan packing list + printable list
If you're new to caravanning then walking into a leisure shop showroom (or browsing their website) can be daunting. You'll see an array of camping and caravanning equipment laid out in front of you. But what are caravan essentials and what's nice to have or just plain unnecessary caravan equipment? Below you'll find our recommended caravan packing list.
Don't forget that you don't have to buy new. There's plenty of secondhand caravan equipment on reselling sites, so keep your eyes peeled for bargains.
I hope this post will help you decide what are your caravan essentials and what to pack for a caravan holiday.
Scroll to the bottom for a printable caravan packing list you can download and use.
If you are packing for a static caravan holiday or a glamping or camping trip then you might like to check out my other packing lists at the bottom of this post.
*This post contains affiliate links*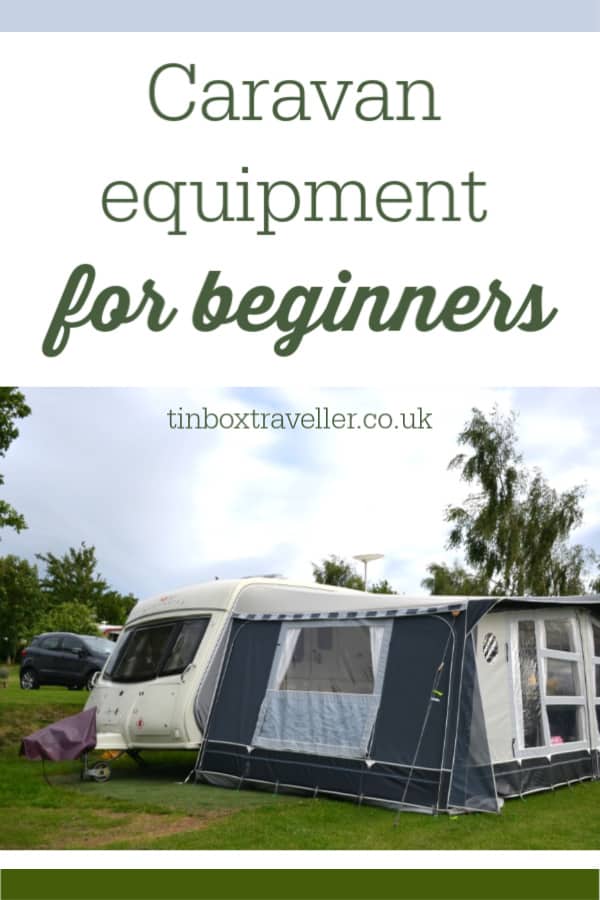 Caravan packing list: what you really need
We went caravanning as a family for more than five years, spending weekends and longer breaks in our touring caravans.
However, we've recently had a bit of a caravanning drought as Mr Tin Box has been working away more so we have got a camper van to tide us over. Do not fear, we will return to caravanning one day!
Ahead of our last season in our caravan we cleared it out and then restocked it with the essential caravan equipment we needed for a summer caravan holiday.
Here's what made it onto our caravan essentials list based on our experience of caravanning as a family:
Caravan equipment checklist: homeware essentials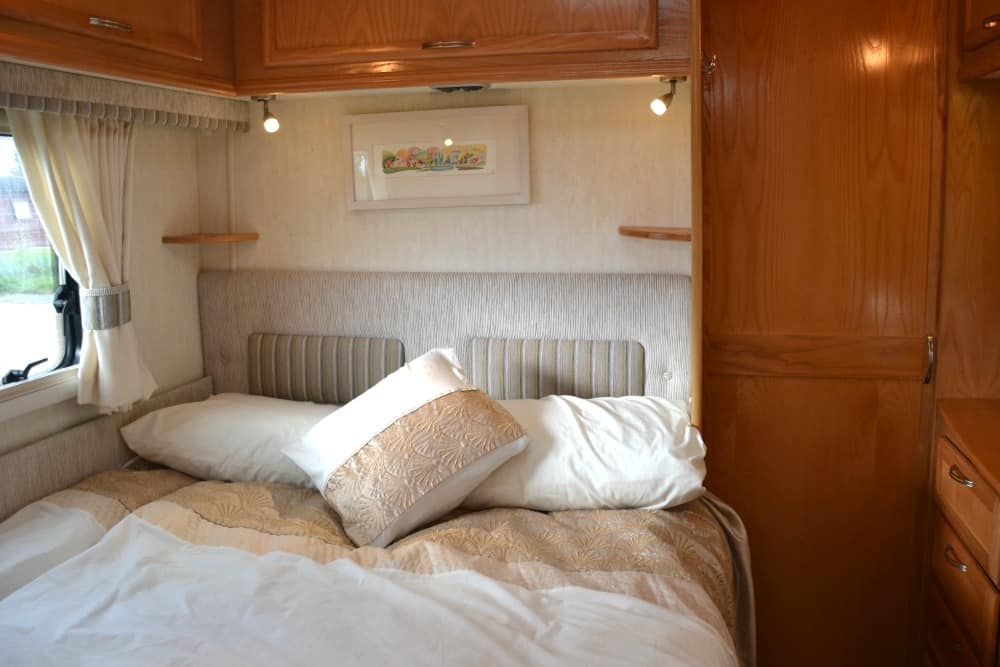 These are the things that I focussed on when we first bought our caravan. Call me a stereotypical woman but home comforts interested me a lot more than the practical stuff that Mr Tin Box was in charge of gathering.
Scroll down for those bits and bobs.
Here's what you need on your caravan checklist for comfort and cooking:
Bedding – either fitted sheets and a duvet, or single or double sleeping bags, bearing in mind the layout of the caravan you have bought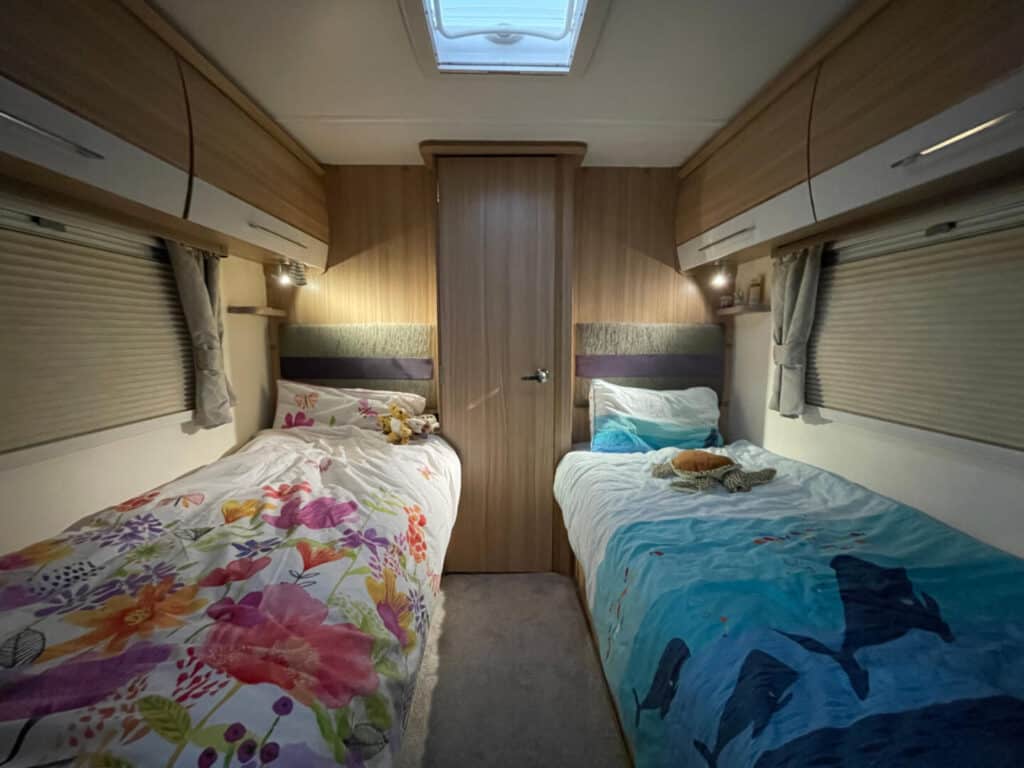 Bath towels and bath mat
Crockery – you may want to opt for a melamine set* which is robust but more attractive than plastic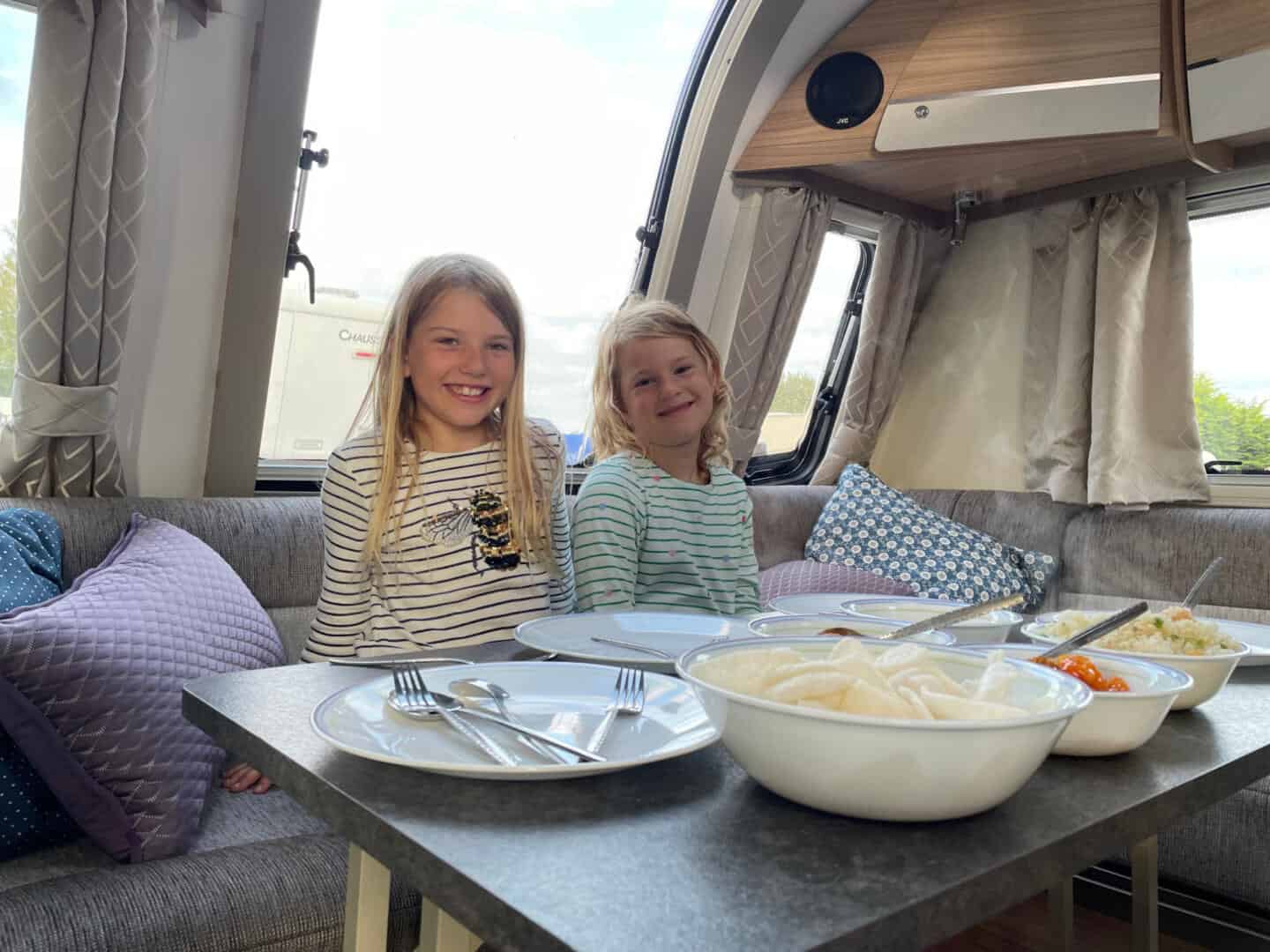 Cooking utensils – don't forget barbecue tools
Can opener
Bottle opener
Measuring jug
Kitchen scissors
Oven gloves
Tea towels
Cutlery
Mugs
Glasswear – or you can get some attractive plastic glasses* which are always more practical with kids
Cutting board and knives
Gas kettle* – this is essential if you plan to go off electric hook-up (EHU).
Read more tips for caravanning with kids.
Caravan equipment list: utilities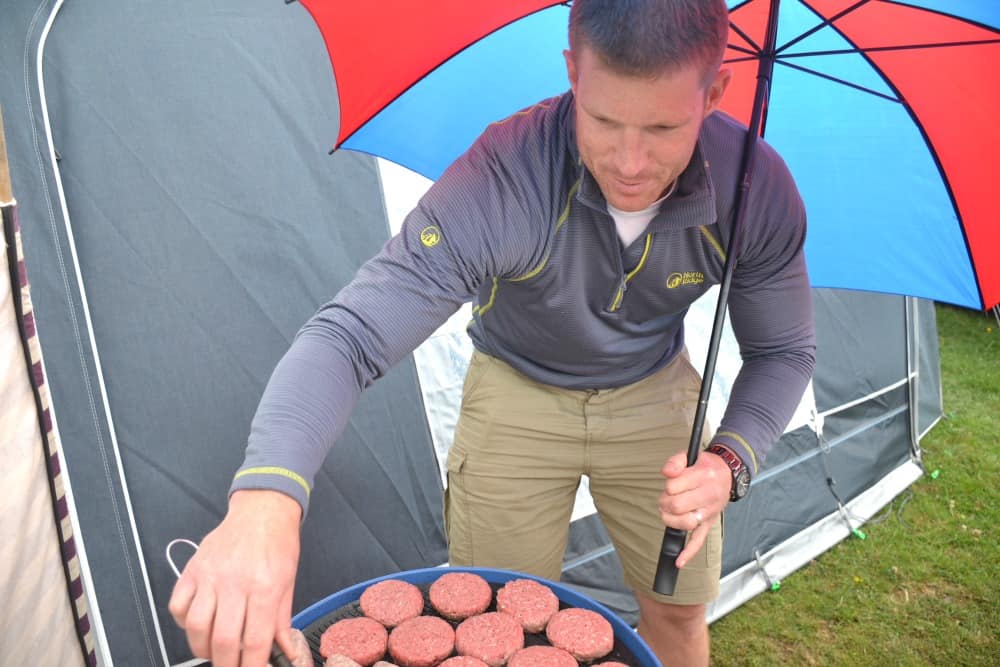 OK, these are probably the most essential items for your touring holidays. Don't miss these off your caravan packing list:
Barbecue – embarrassingly we have a bit of a BBQ habit with grills ranging from a charcoal Lotus Grill* that is compact and light, to a CampingGaz Party Grill 600*, which is very versatile, and our huge Weber barbecue* that we only take away for longer holidays. It's a beast but a great cooker.
Water containers – we can recommend Aquarolls* as they are very easy to roll over uneven surfaces if you are camping in a field
Water pump – we have a Whale AquaSmart pump that filters the water between our Aquaroll and caravan taps
Mains water hose* – if you plan to use caravan sites with fully serviced pitches then this will save you lots of trips to the water tap
Waste water container – we have a Wastemaster* as it's very flat so slides under the caravan easily and is on wheels, making it no trouble to roll over to the hedge or waster water point
Gas and regulator – gas bottles come in an array of different sizes and weights. Check what space you have to store gas in your gas locker and be aware of weight distribution. We use Propane as it can be used in cold temperatures. Refillable bottles and tanks are also becoming more common place, especially in motorhomes
Portable washing line*/clothes airer – we use ours to air dry a few pieces of washing and towels during longer holidays
Toilet liquids – for cleaning and helping to break down the mucky stuff.
Caravan essentials list: outdoor equipment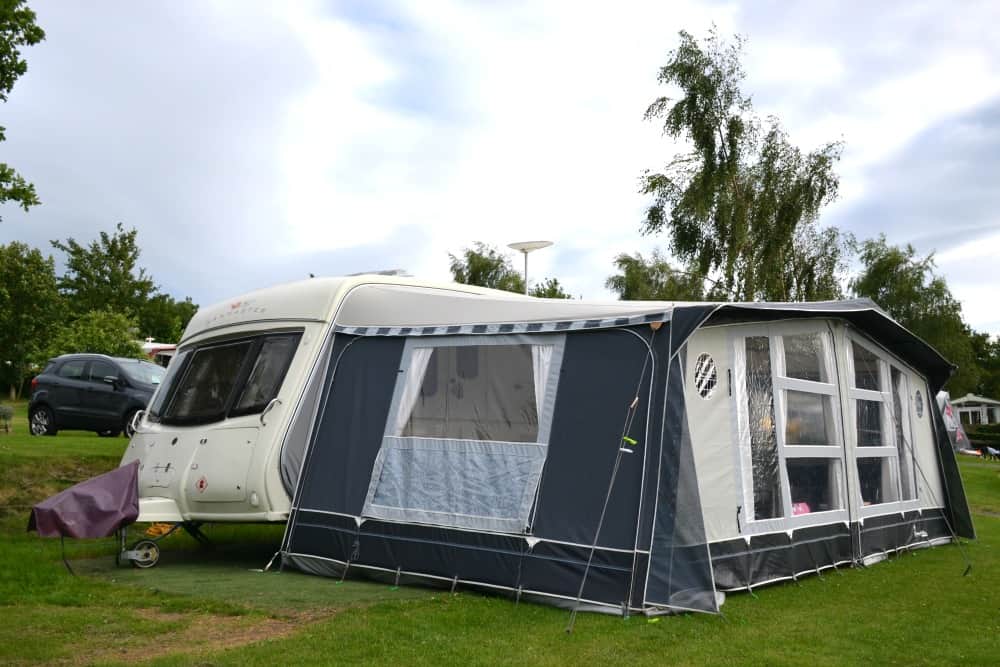 These are optional on your caravan check list but we always find them really handy:
Awning – we find the extra space essential when caravanning with kids both for playing and giving us somewhere to have a quiet drink in the evenings when they've gone to bed
Awning organiser* – handy for tidying away shoes and toys at the end of the day
Folding chairs – we rate Lafuma recliners* and director chairs but these are at the expensive end of the scale. You can get camping chairs* in all price brackets
Caravan equipment: security and safety
Towing a caravan and touring holidays call for some special accessories for the road and for when you pitch. There's no question that these are caravanning essentials: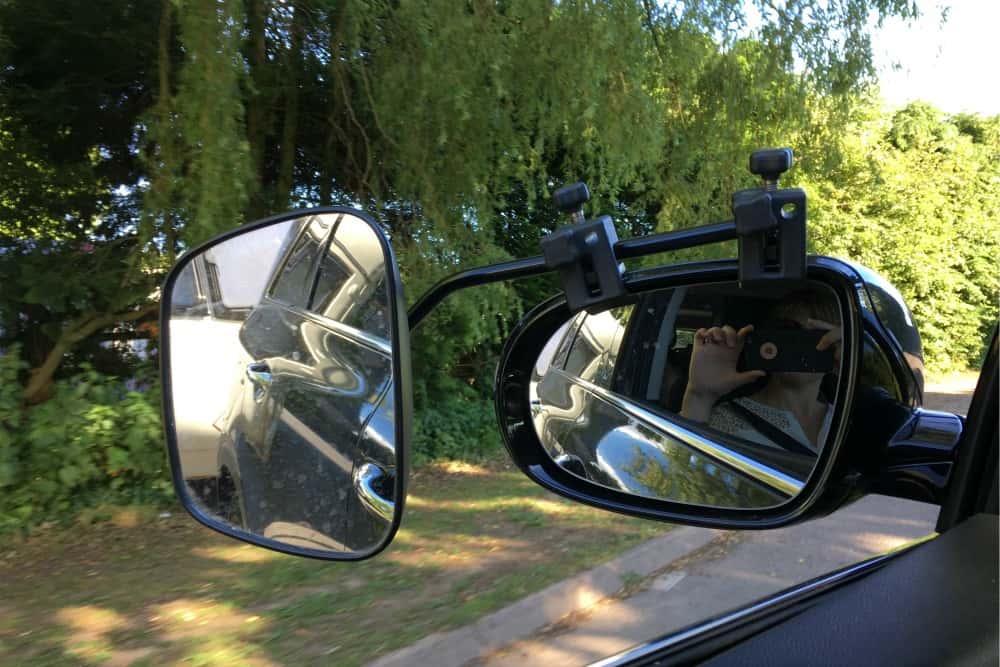 Caravan essentials: entertainment
These are optional items for your caravan packing list, but they do make things more homely and fun: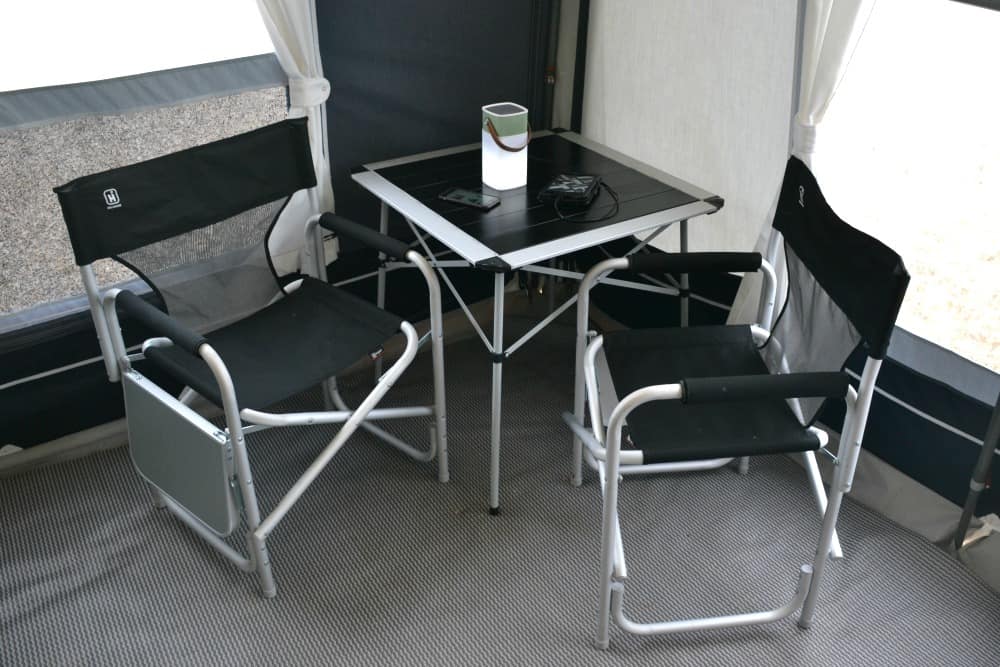 Blue tooth speaker – we have this for streaming music and charging our iPhones and Kindles
USB adaptors for 12 volts – another handy gadget if you want your tech to stay charged and connected
Camping games – bringing a few games when caravanning with kids is a must
Books and pencils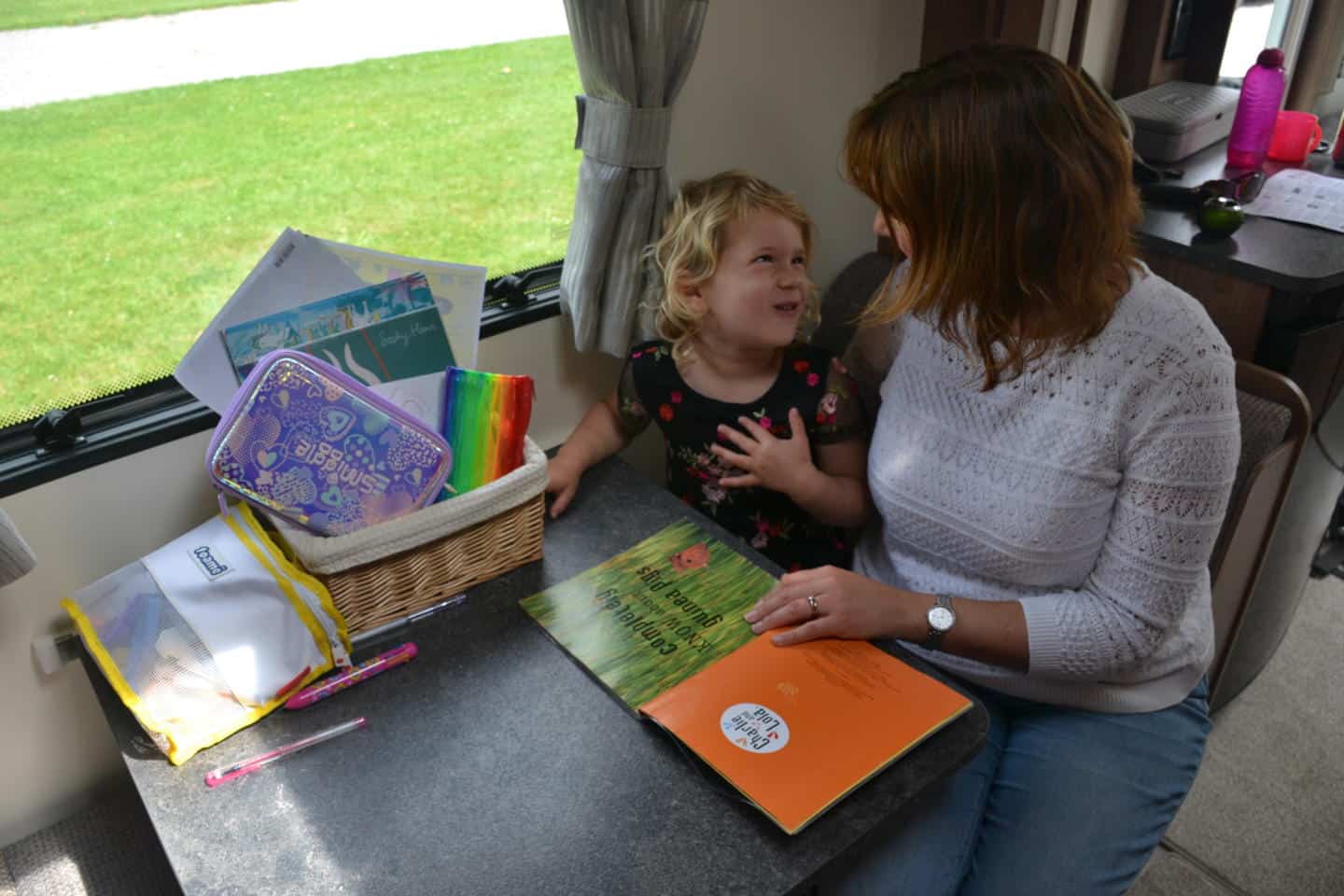 Are you a new caravanner or an old hand? What would you add to this list of things to take on a caravan holiday?
If you are interested in what consumable items you should pack for a caravan holiday then take a look at my self-catering holiday packing list.
And if you're looking for easy meals to cook while caravanning I've got some camping food inspiration for you too.
Printable caravan packing list – get yours here!
I like making things easier for my fellow touring fans, so I've created a caravan packing list you can download and print.
---
More camping and caravanning lists and tips
Here's some more blog posts about caravan essentials and camping that you might enjoy:
*Disclosure: this post contains Amazon affiliate links which means I may earn some advertising fees if you click on an affiliate link and make a purchase. You will not be charged extra for this.
Wondering what to add to your caravan packing list? Why not Use Pinterest to save this caravan equipment checklist for reference.