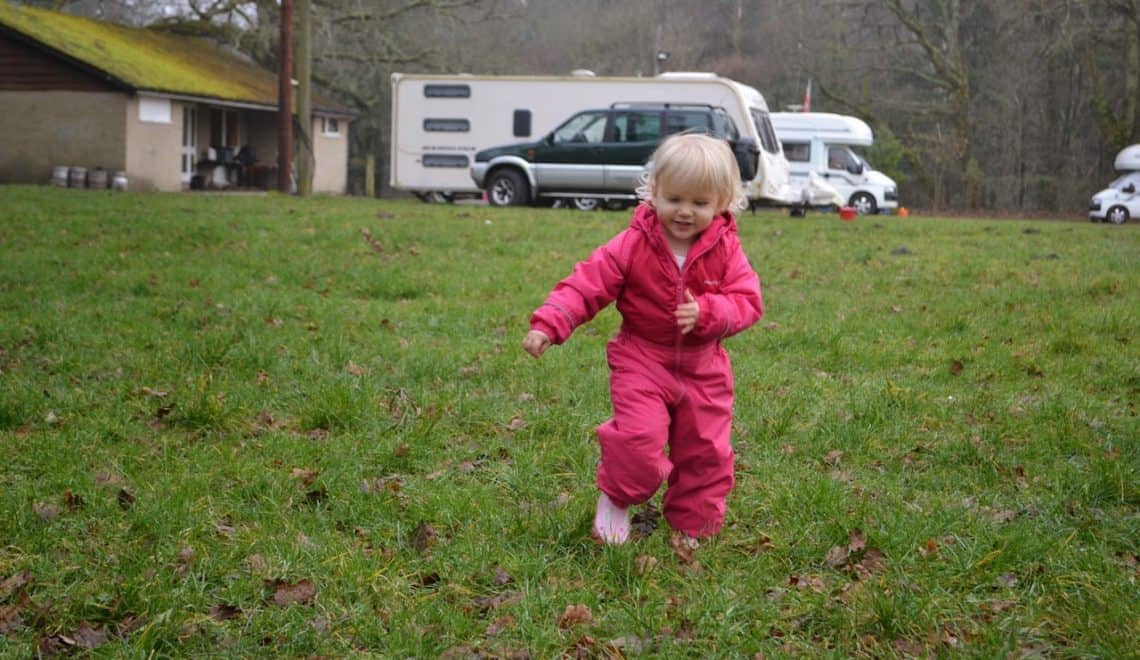 Five essentials for caravanning with a toddler
Our first year caravanning with a toddler was a journey of discovery. For Tin Box Tot, it was all about getting to know the world around her. And for Mr Tin Box and I it was about aquatinting ourselves (quickly) with potential hazards and opportunities for little hands to create mess.
*This post contains affiliate links*
We couldn't have done it without a few handy pieces of kiddy equipment that have fitted into our Tin Box lifestyle seamlessly.
Here's our top five essential items:
Caravanning with a toddler: essential packing list
IKEA high chair
Most importantly it has removable legs so it's easy to dismantle and transport. It's also really easy to clean – there are hardly any joins in the seat and table, so a quick going over with an anti-bac wipe removes the stickiest of leftovers.
Bag of small toys and books
This is a life saver because it keeps the tot entertained in her bed while mummy and daddy have a lay in – we're on holiday after all!
Here's some more camping games and toys you might like.
A robust stroller
We found our Quinny three-wheeled travel system* great for navigating uneven terrains. It accompanied us on many walks off the beaten track while we've been enjoying our travels.
Waterproof and wellies
There's not much room to play in a caravan so we have to be prepared for outdoor fun in all weathers. TBT loves her Regatta all in one with owl hood.
Flexi-bucket
This was one of our five essential items for caravanning a with a baby and is still a firm favourite. Tot and Baby continued to use this as their travel bath tub for as long as we could fit them in. Neither were fans of showers as young children.
It also doubled up as a handy overflow washing basket for when we'd been away for more than a weekend.
Read more tips for caravanning with kids.
What items have to come with you when you are on holiday with your family?
Disclosure: this post contains affiliate links marked with *. If you click on one of these and make a purchase I may earn some commission. This does not affect the price you pay.
I love hearing what people think about my blog so feel free to leave a comment below and browse around. You can also find me on Bloglovin', or follow me on Twitter, Facebook, Instagram and Pinterest.