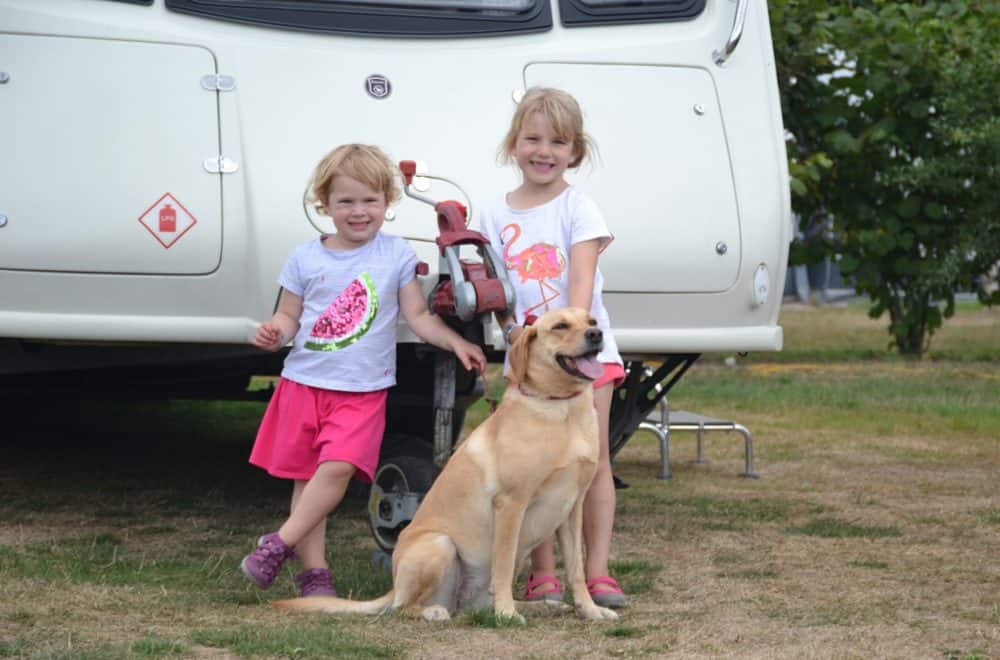 Which is best? Caravan vs camper van
If you are new to touring holidays and are considering your options you may be wondering what's better: a caravan or camper van? It's a question we get asked a lot and having had both we feel we're in a good position to answer the caravan vs camper van quandary.
Want more ideas for family holidays and days out? Read my tips for smashing family travel and sign up for my newsletter.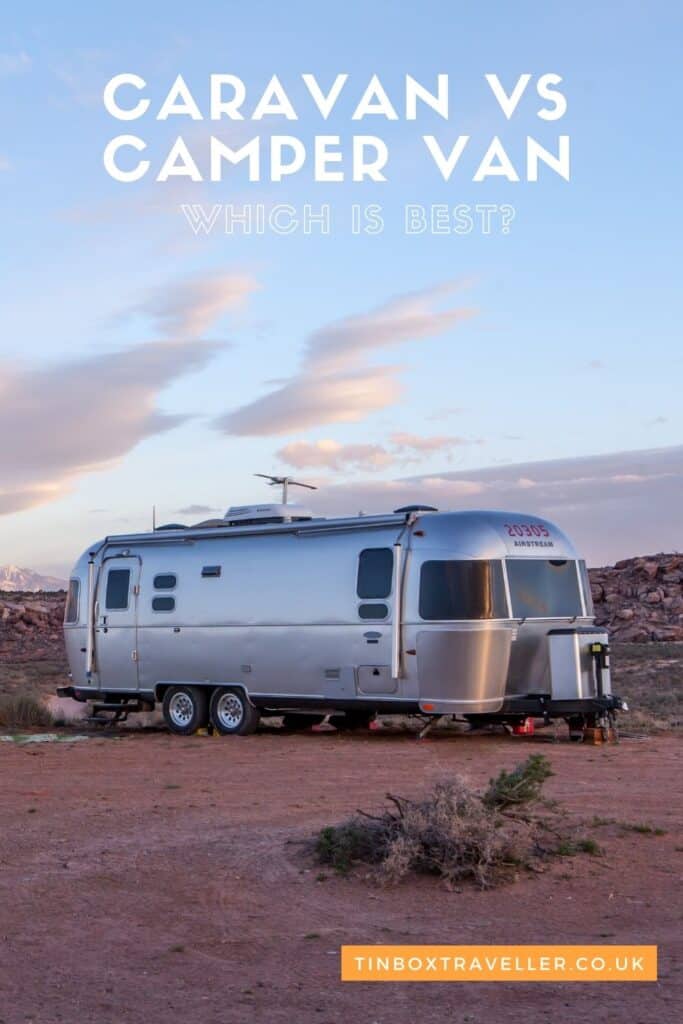 Our journey: caravan or camper van
We decided to sell our caravan back in the summer of 2018, after two fantastic weeks of caravan holidays in Devon. It's something that made us feel sad at the time and it still does.
We owned a caravan for six years. In fact Mr Tin Box and I bought a caravan together long before we got a mortgage! But despite still loving touring holidays, the caravan had to go.
Want more ideas for family holidays and days out? Read my tips for smashing family travel and sign up for my newsletter.
So why did we sell our caravan?
The reality was that Mr Tin Box's job had been taking him away from home much more and I don't have the right driving license to tow a large caravan. I'd also get stressed trying to setting it up on my own.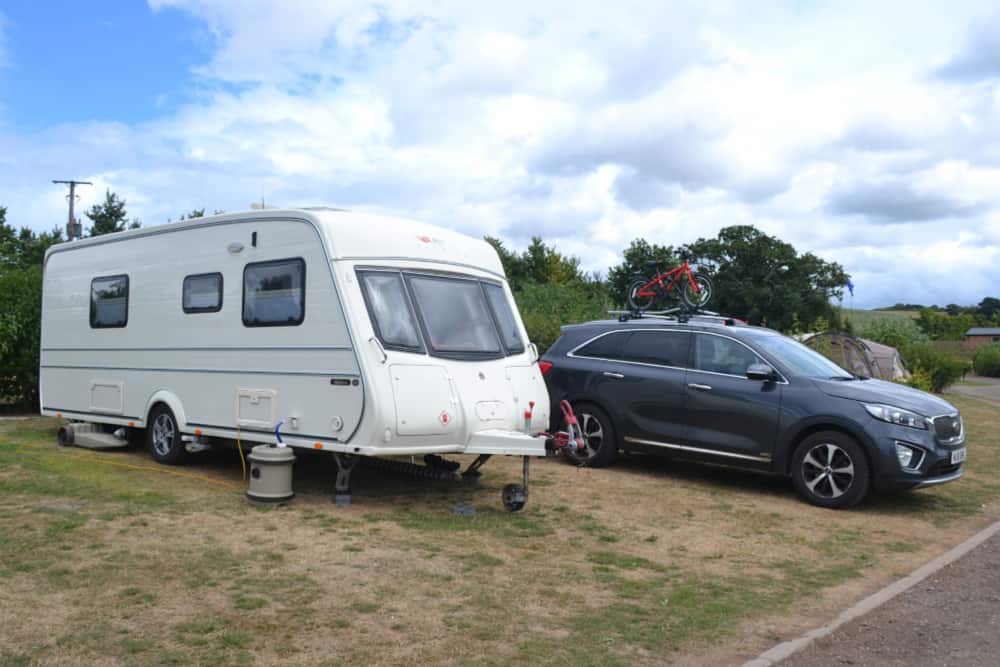 This all hit home during the final week of our two week summer caravan holiday. This was the only time we'd used Tin Box in 2018, which was a real waste of a good van and all the money it took to insure it, store it and keep it road worthy.
We could either continue down that road of storing the van and not using it, or sell it and put the money to other use.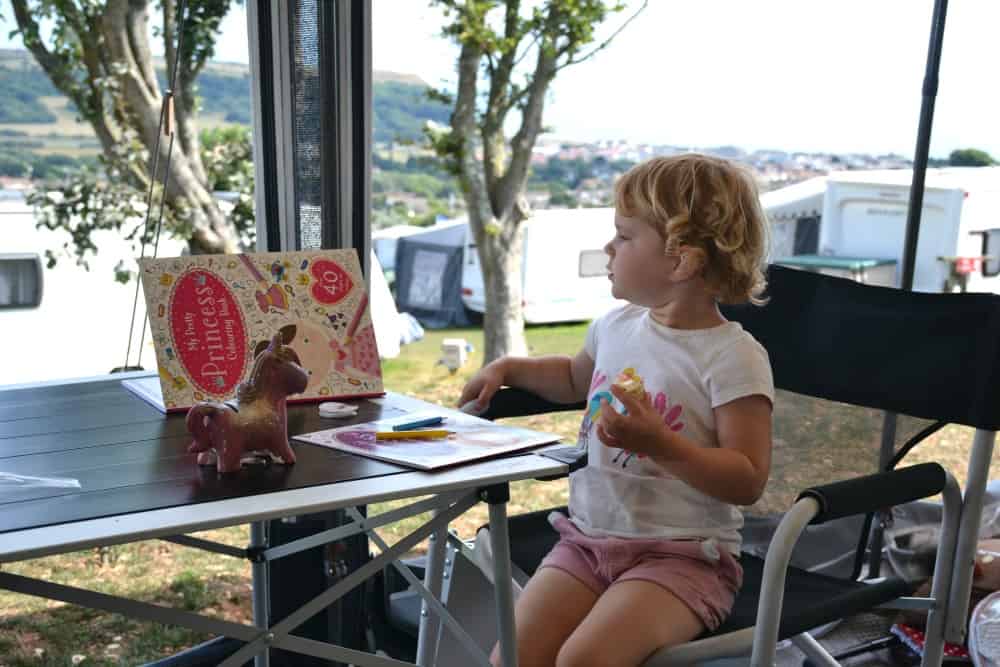 So, in the final days of our summer trip we decided it was time for Tin Box to go.
Thanks for the memories Tin Box
We have so many happy memories from our short breaks and caravan holidays. We've owned two caravans over the years: Tin Box 1, a Bailey Senator Arizona, and Tin Box 2, a VanMaster Applause.
Tin Box 1 took Tot out for her first caravan holiday when she was six weeks old. And Baby was just 13 days old when we bundled her up for her first weekend in Tin Box 2.
In our six years of caravan ownership we'd towed from Hampshire to Ayrshire and Devon to Norfolk. We've stayed at five star holiday parks, at a family festival, and in fields where the only facilities were a tap and waste point.
Each time hitching up felt exciting and pitching up marked the start of a few days or weeks of adventure. Even when the wind howled and the rain thundered down on our roof top we enjoyed the truly wonderful experience of being toasty warm in our home away from home.
Unlike our bricks and mortar home, the caravan was alway somewhere where life was simpler.
DIY jobs were few, there was always new adventures to be had close by and the evenings were often whiled away with a glass (or five of) something refreshing.
My only regret is that we didn't get to do our European road trip that I've been lusting after. But that's not to say it won't happen in the future.
Caravan vs camper van?
So, what happened next? We knew we wanted to continue our touring holidays but with a more practical outfit for our situation.
Mr Tin Box and I have both said we will return to caravanning in the future because we love it. But was there something we could do in the meantime to scratch our touring itch?
Maybe a camper van?
If you're wondering what actually classifies as a camper van then think of a converted van with a pop top bedroom. It's not a motorhome or and RV, which are generally larger and taller vehicles.
I'm sure there's a more technical explanation but you get the idea.
When it come to camper vans, I quite fancied something like these:
View this post on Instagram
View this post on Instagram
View this post on Instagram
In the end we opted for a VW T5 long wheel base day van and we are loving it!
The risk is that we may enjoy a camper van so much that the idea of getting another caravan goes out the window!
This got me thinking: what are the advantages and disadvantages of a caravan vs camper van? 
Why we love touring holidays
Right off the bat both caravan and camper van holidays come with lots of advantages:
The freedom of to stay in a variety of unique and special places
Being able to take a piece of home with you with plenty of familiar comforts
Open spaces and family friendly campsites where we can let the kids be kids
Low cost nightly accommodation fees (once you've made that all important capital investment).
The reasons why we love caravan and camping holidays are plenty!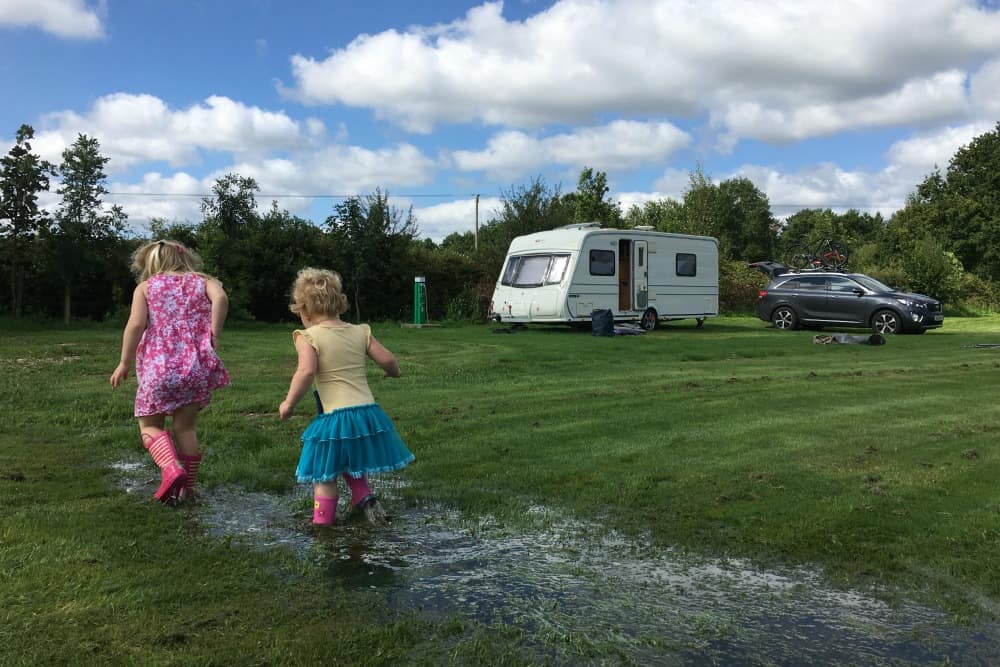 But what sets caravans and camper vans apart?
Here's my thoughts on the pros and cons of caravans and camper vans, but I'd love to hear your thoughts too:
Caravan pros
Lots of living space

Plenty of places to store your things
Modern heating for all seasons
Your own bathroom.
Caravan cons
To tow most modern caravans you need a *B1+E* drivers license

if you passed your driving test after 1 January 1997

Caravan storage can be expensive if you can't keep your caravan on your driveway
You need caravan insurance and to cover the costs of servicing
If you decide to catch a ferry to Europe the caravan will cost extra.
If you're new to caravanning and are wondering what equipment you might need check out my caravan equipment checklist.
Camper van pros
Anyone who has passed their basic driving license can drive one
It counts as a single vehicle on ferry crossings
You can customise your camper van with the layout and equipment you need
You can use it as a everyday family vehicle
It could tow a caravan too.
Camper van cons
Unless you fit a toilet or get a toilet tent and portable loo, you can only stay on campsites with toilet blocks. And then there's those unceremonious dashes across the field at night!
You have to pack up every time you want to drive out for a day or rely on local bus services
There's less space for your holiday clobber, so a camper van awning is essential.
So far we are loving camper van life. Here's some of the posts we've written since buying our day van that might help if you are thinking of getting a camper van too:
Where do you stand in the caravan vs camper van debate?
If you'd like to read more of our posts about caravan life and camping tips take a look at these:
Pin this post if you're also in a campervan vs caravan quandary!