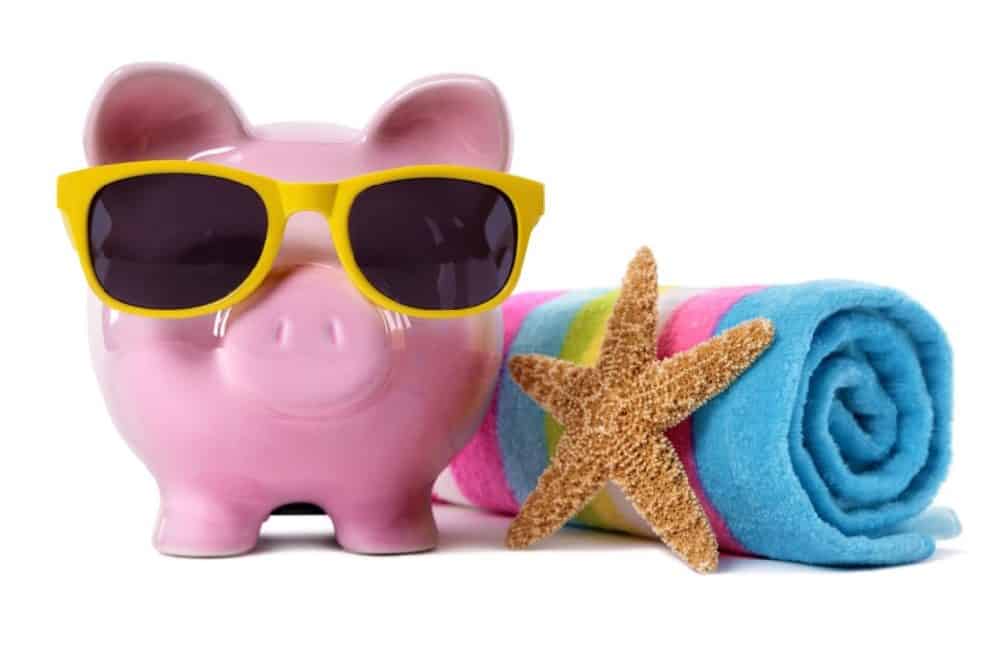 Saving for travel – are you putting aside enough to help your children?
When Tin Box Tot arrived in our lives I remember one of the very first jobs I did – once the haze of child birth had lifted – was to open her a savings account. We paid in £10 and then…spent every other penny we received on baby paraphernalia.
I'm ashamed to say that when Baby came along it didn't even cross my mind to set up a savings account for her! Oops! I regularly have mummy guilt about this but haven't done anything about it. The girls are now five and three-years-old, so is it too late to put this right?
*Advertisement feature*
No! Not according to the ISA and savings experts at Shepherds Friendly. They recently got in touch with me to share how easy it is to calculate the savings you could generate for your kids if you start putting away the pennies now. But how far could it go?
Saving for travel and life
Research by money.co.uk says parents would need an estimated £259,000 to cover expenses for their kids like going to university, a house deposit, a car and exploring the world. Shocking, right?!
On Mr Tin Box's modest full-time wage packet and my freelance salary it's unlikely we'll be paying for all of this – sorry girls! We have retirement plans too!
But Shepherds Friendly say that by putting away a small amount each month it could make a serious difference over the next 13 years or so. For example, if we saved just £10 a month it would buy Tot and Baby both return flights to Australia. How amazing would that be when they turn 18?
Saving plan options
So, now is the time to start saving for travel or whatever else the girls might want to do when they reach their late teens. Even a small amount will give them options for the future. A saving plan, such as a Junior ISA, where family and friends can also contribute would be ideal. Plus any capital growth is tax free.
Are you saving enough? Work it out
Take a look at the infographic below to see whether you are saving enough to reach a savings goal for the future of your children:

Disclosure: this post is a collaboration with Shepherds Friendly. Please bear in mind that the statistics provided by Shepherds Friendly are approximations and were based on research in 2016.