Things to do in Carmarthenshire with kids
Whether your family enjoys eye-wateringly beautiful beaches that stretch on for miles, mountain walks or ancient castles, there's plenty of things to do in Carmarthenshire and the surrounding area.
We stayed on a caravan and camping site above Llanelli, putting us close to the coast and within an hour of some of South Wales famous mountain peaks.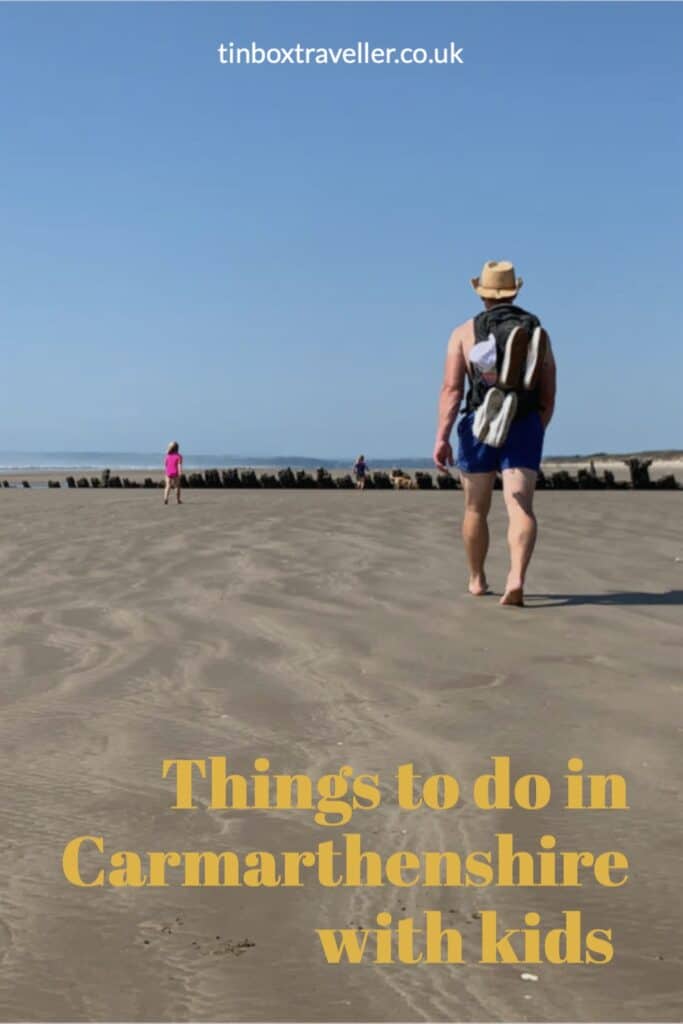 Find more days out in England, Wales, Scotland and Northern Ireland in my big round up of 101 UK attractions for families.
Fun things to do in Carmarthenshire
Here's everything we managed to fit into a week long caravan holiday in South Wales:
1. Climb Pen y Fan in the Breacon Beacons
We decided to kick things off with what was the most energetic day of our holiday: climbing the highest peak in South Wales, Pen y Fan.
The Brecon Beacons aren't in Carmarthenshire but were only an hour drive from where we stayed in Llanelli.
We started and finished our climb at Neuadd car park in Taf Fechan Forest (free parking).
Our circular route was 13.3km and took us up to the peak which is 886m above sea level. It was no mean feat for a then six and four-year-old, especially on a wet and windy day.
I was gutted that the weather meant we didn't see the views – it was like standing on the edge of the world along the ridge.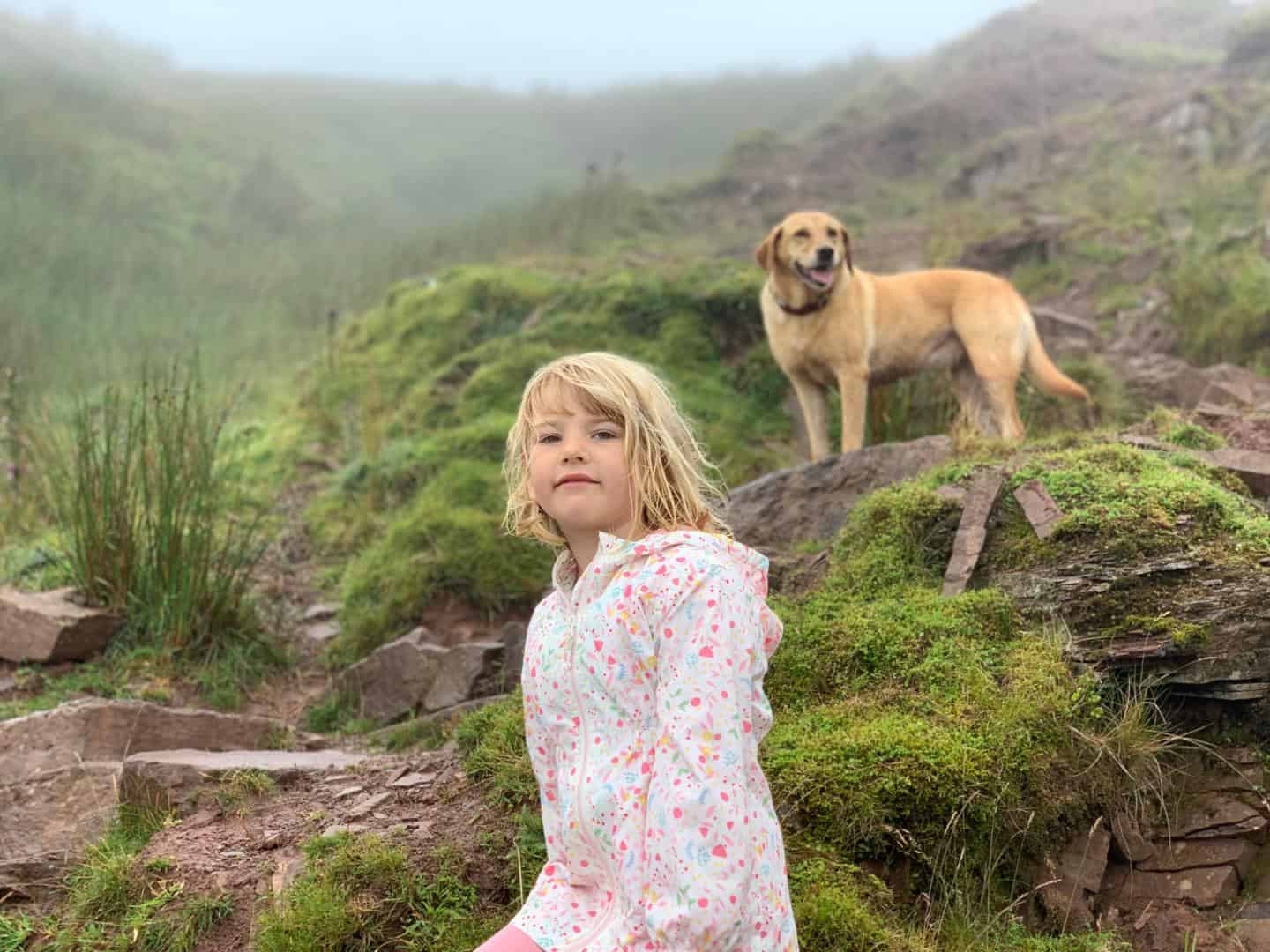 But it was a lot cooler than it would have been any other day of this particular week at the start of the summer holidays. A few days later was the hottest July day on record in the UK.
We took five and a half hours to complete the route and were super soggy around the edges by the time we finished.
However, the day was a triumph for little legs. Despite the grumpy faces at the top, there was barely any complaining and only a few rides on Mr Tin Box's shoulders towards the very end of the hike.
Here's some more mountains and peaks for families to climb in Wales.
2. Spend a day at Pembury Country Park and Cefn Sidan
After an exhilarating day in the Brecon Beacons we were ready for something a little more sedate.
We decided on Pembrey Country Park. It was close to our campsite in Llanelli, but proved to be more of an adventure than we'd anticipated.
It's one of Wales' top visitor attractions and is said to be the best thing to do in Carmarthenshire with kids. We soon found out why.
The park, which is on the site of a former munitions works, is enormous – 500 acres in total. Plus, it's right on the coast with eight miles of sandy beach stretching out for as far as we could see in both directions.
Within the park there are various activities: a model railway, adventure playground, endless picnic spots, cycle trails, archery and, the highlight for the girls, a toboggan run.
This is great fun. It costs £2.50 per ride or £5 for three goes. If your kids are as young as ours then parents ride with them for free.
After the toboggan and trying our hands at archery with Archery West Wales we hit the beach.
And what a beach it is. Cefn Sidan is an eight mile stretch of fine sand backed with dunes.
In the middle is a dog-free area where a lot of windbreaks and parasols had been erected. On either side the beach is dog-friendly all year round.
We ventured out to the west side where the girls splashed in the waves, found delicate shells in the sand and explored the barnacle covered ribs of a ship wreak.
I'd definitely recommend a day at Pembrey Country Park and more if your holiday itinerary allows. We only scratched the surface of what there is to do here in a day.
Parking costs £5.50 for more than two hours from April 1 to September 30 and £3.50 from October 1 to March 31. If you are staying for less then two hours the price is £3 all year round. Prices correct in 2019.
3. Go under and over ground at the National Show Caves
We visited Wales during a very hot summer. So, what do you do when the UK is sweltering in a heatwave? Go underground of course!
The National Show Caves Centre for Wales has three caves to explore: Dan-yr-Ogof, Cathedral Cave and Bones Cave. Each has a great tale to tell with audio guides, atmospheric lighting and displays as you travel through them.
View this post on Instagram
But it isn't just caves. There's also more than 200 life-sized dinosaurs lurking in the hillside forest, gold panning, archeological digs for kids, and a shire horse farm with adventure playground, ride on toys and giant board games.
We spent three hours looking around. The girls did the caves at a pace, so if you have kids slightly older than ours you might spend longer in them.
Read more about our visit to the Dan-yr-Ogof caves and why we recommend visiting if you are looking for things to do close to Carmarthenshire.
At £55 for a family of four (price correct in 2019), it was our 'big day out' of our Welsh holiday, but there was plenty to keep both the kids and adults entertained, and the story of the caves is told really well through audio guides and interactive displays in the museum.
If you have fans of caves, dinosaurs and farm animals in your family then it's a great day out in the Brecon Beacons.
Find out more about the National Show Caves Centre for Wales.
4. Paddle boarding on the Gower Peninsular at Oxwich Beach
We had brought borrowed paddle boards with us so we were keen to find somewhere to use them during our caravan holiday in Wales.
Oxwich Beach on the Gower Peninsular came highly recommend as a good place for SUP.
We arrived before 10am on a Thursday in the holidays and found plenty of room to park. However, the beach was full by midday. It's obviously a popular spot for families because of the sheltered bay with shallow waters.
The beach is a mix of sand and rocks. There are more rocks as the tide goes out, which is worth bearing in mind when you are doing water sports.
Oxwich Beach is ideal for paddling, kayaking and rowing. There's also a cafe, beach shop, water sports hire shop and loos. Parking costs £5 all day.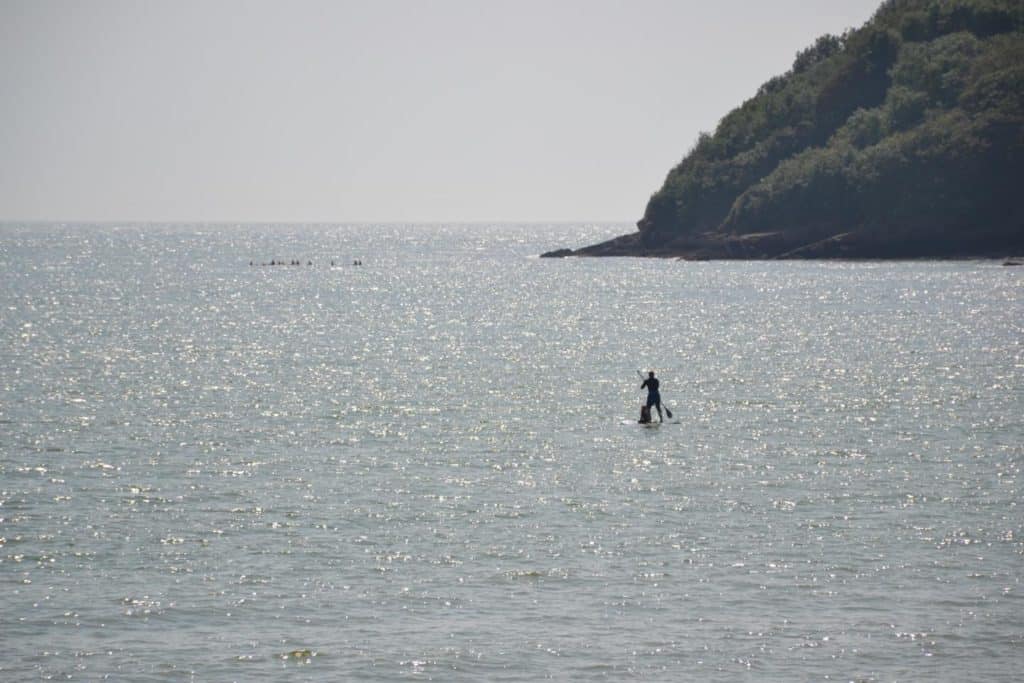 Read our SUP tips for families and our SUP board review.

5. Explore Carreg Cennen Castle
You can't visit Wales without exploring a castle. In fact, they are hard to avoid – there's more here per square mile than anywhere else in the World! Including ruins and castles still standing, there are 600 sites in total.
One of the top recommendations we'd had for things to do in Carmarthenshire was to visit the crag top ruin of Carreg Cennen in Llandeilo. This was 45 minutes from where we were staying at Llanelli.
It's a native-built castle that is thought to have originated in 12th Century but older fortifications are believed to have existed on this prominent limestone vantage point above the valleys.
Cerreg Cennen changed hands between the Welsh and foreign invaders several times over the centuries until its fortifications were deliberately dismantled in the 15th Century.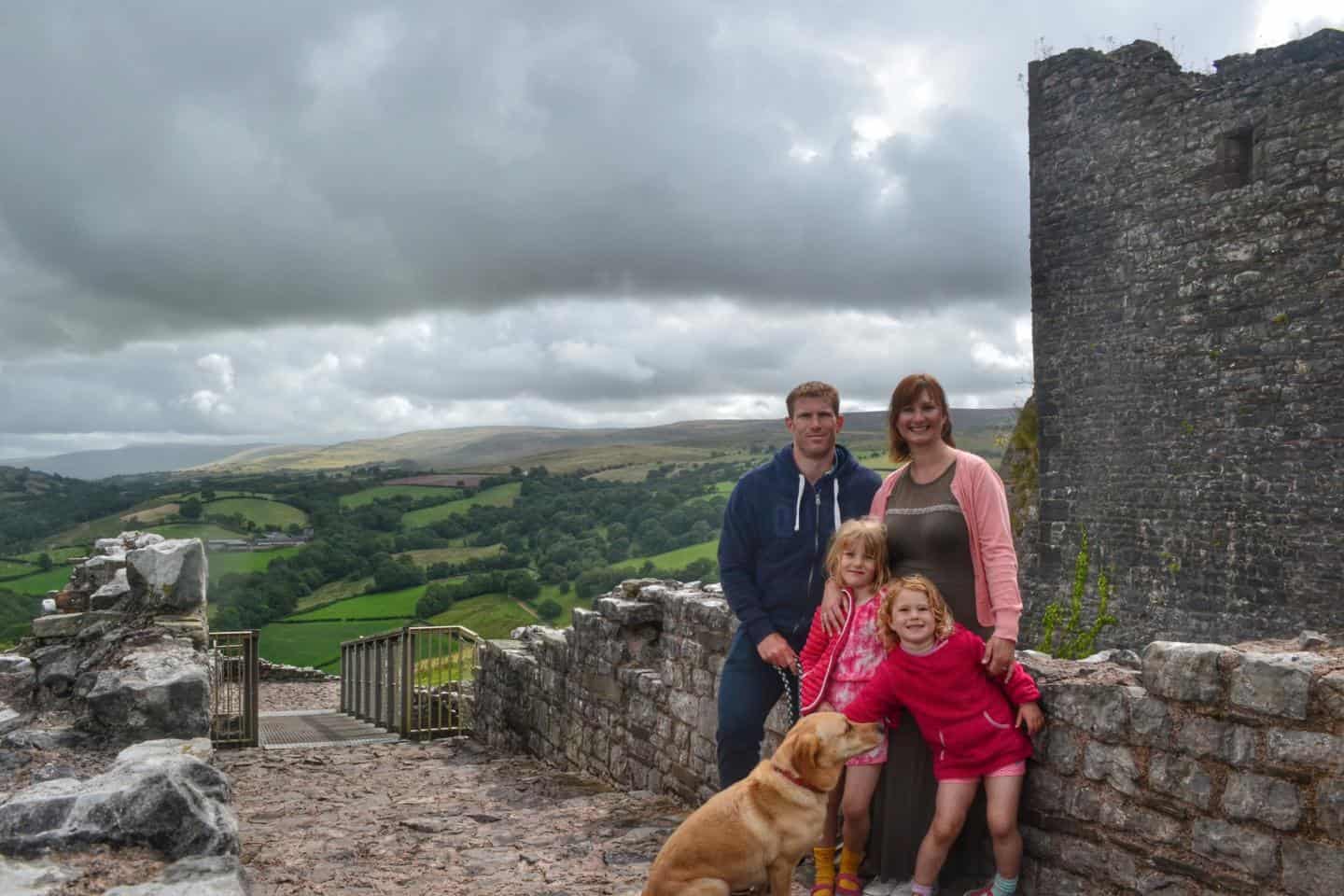 As well as looking around the ruins you can descend into a tunnel built from within the castle into a natural cave in the limestone hill. We were able to explore the cave with our six and four-year-olds but children any younger might struggle, and carrying them would be difficult.
Don't forget to bring a torch or borrow one from the ticket booth. If you work up an appetite we can recommend stopping for coffee and cake at Castell Farm at the bottom of the crag.
Find out more about Carreg Cennen Castle.
---
More family-friendly things to do in Carmarthenshire
I know we only touched the surface of all the things to do in Carmarthenshire. Here's some more days out that come highly recommended:
More things to do in South Wales
We're lucky to have visited South Wales a number of times for family holidays and breaks. Here's some more posts about things to do that you might like:
Do you have any other recommendations for our next visit to South Wales?