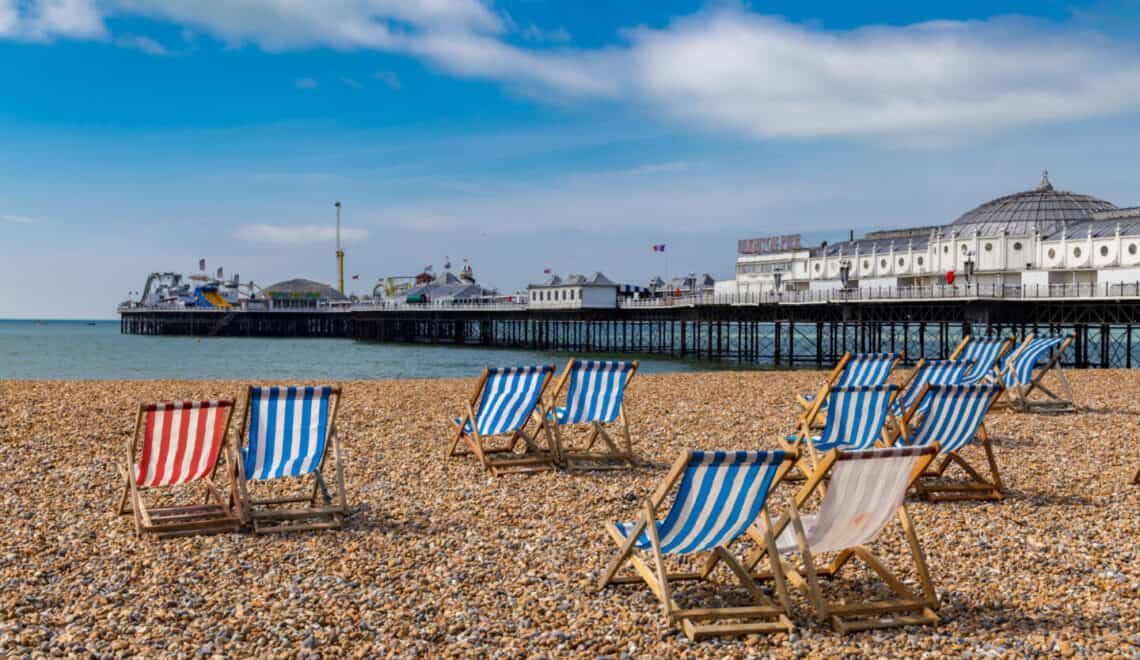 16 fun days out with kids in Sussex
As a little girl I loved visiting castles, historic houses and forests. I still do! That's why I particularly love trips to Sussex. Here's what we got up to during our last visit, as well as some extra ideas for days out with kids in Sussex that should be on your bucket list.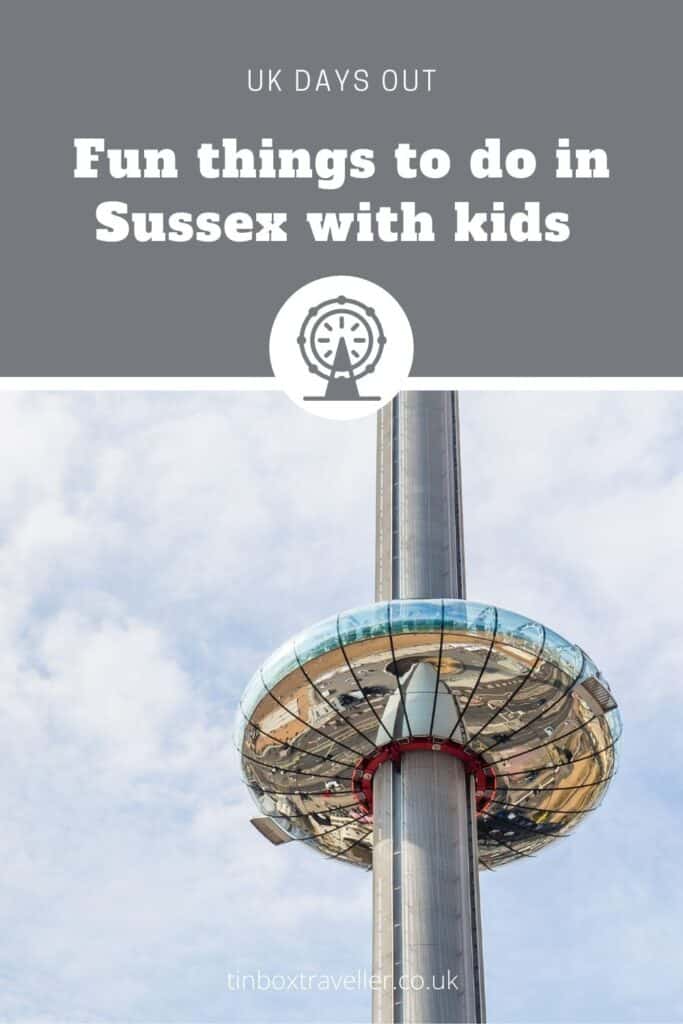 Find more days out in England, Wales, Scotland and Northern Ireland in my big round up of 101 UK attractions for families.
Days out in Sussex for families
Whether you want to relax on the beach, discover some of the south coast of England's most historic sites or experience its best family attractions, here's some inspiration for top days out with kids in Sussex:
1. Sussex Beaches for families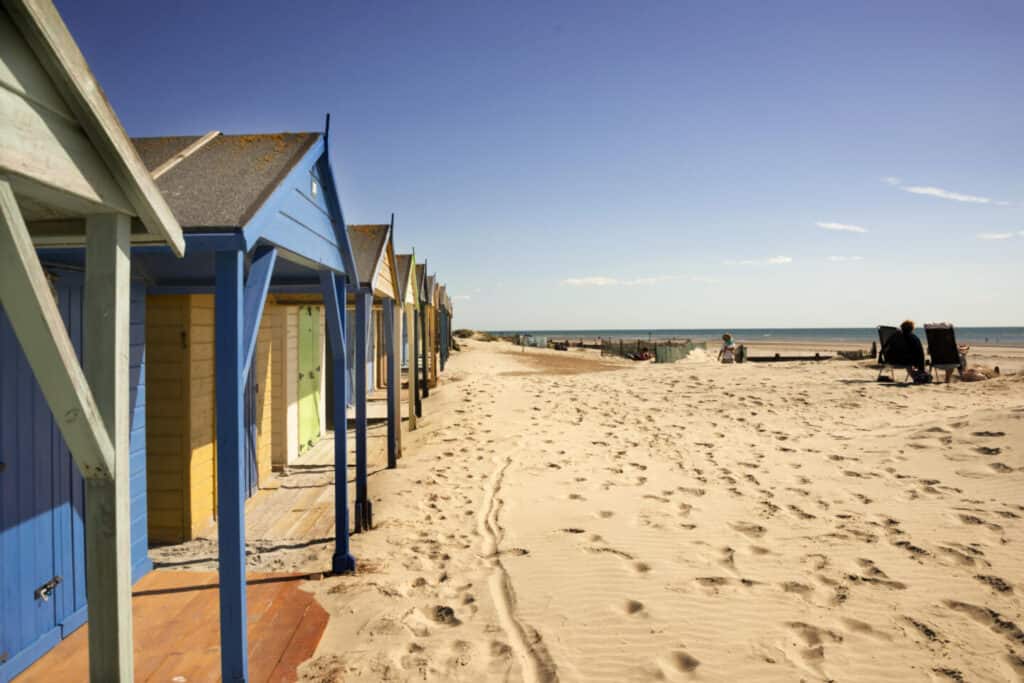 We do enjoy a day at the beach and Sussex has some wonderful choices for families. One of our absolute favourites is the Blue Flag West Wittering beach in West Sussex. Grassy dunes make way for a golden sandy shore line that is perfect for sand castle building.
Just be aware that it's a hot spot for sun seekers in the summer months and the roads in the area are notorious for snarling up. My advice is to get there early!
If you're looking for similar golden sands but on the East Sussex coast then you have to visit Camber Sands near Rye. There's five miles of picture-perfect beach to enjoy.
Of course you can't talk about Sussex beaches without mentioning Brigton's – it's where you will experience the full British seaside experience. Grab fish and chips on Palace Pier, hire a deck chair and have a stone skimming competition.
2. Lewes Castle
During our last trip to Sussex we were staying in Lewes, so a visit to the Castle was a must.
Lewes Castle was one of the first to be built following the Norman conquest of 1066 and it's said to have one of the best surviving examples of a machicolation defence feature. If your kids like gruesome details, that's holes through which stones and hot liquids could be poured onto attackers below.
The castle keep has brilliant views of the town and surrounding countryside, as well as beautifully kept gardens.
We found the steps up to the Keep were steep, so Tin Box Tot's pushchair was left with reception.
Find out more about visiting Lewes Castle.
3. Anne of Cleves House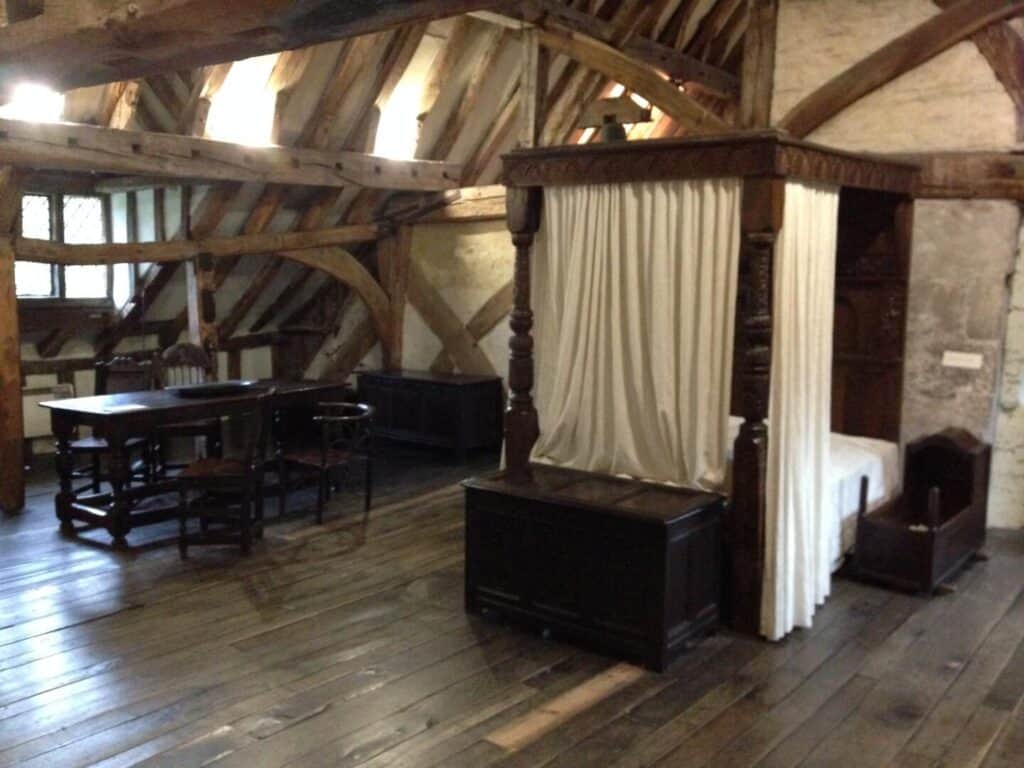 Also in Lewes is Anne of Cleves House. It was given to her as part of her settlement from King Henry VIII when their marriage was annulled. But she never lived there. It now tells the story of Tudor life in Lewes and the history of the town.
It's just a short walk from Lewes Castle and you can get a combined attraction ticket to visit both.
Find out more about visiting Anne of Cleves House.
4. Ashdown Forest
If your kids, or you, love Winnie the Pooh then you must visit Ashdown Forest and play Pooh Sticks.
The original Pooh Sticks bridge is about a 10 minute down hill walk from the car park. When we visited it was a lovely day and we were not alone in our quest to play Pooh sticks. I'd recommend collecting a few twigs along your way as when you get to Pooh Bridge they become a rarity!
There are two walks on the Forest website that help you pick out landmarks from A.A.Milne's iconic stories.
Find out more about visiting Ashdown Forest.
5. Drusilla's Park
Drusilla's Park is an animal and family theme park in Sussex with attractions and rides for all ages. Meet Hello Kitty in her toddler-friendly secret garden or jump on some of the safari-themed rides.
For older kids there's adventure playgrounds and a climbing wall to test their nerves. If animals are more your thing then take a wander around the park's small zoo, which has more than 60 different specifies and three walk-through enclosures.
Find out more about days out at Drusilla's Park.
6. Battle Abbey
Take the kids to Battle Abbey at Hastings for a history lesson of national importance. The Abbey, which is managed by English Heritage, stands on the site of the Battle of Hastings.
You can walk the battle field to find sculptures of soldiers from 1066, explore the Abbey ruins and find out about life and warfare in Norman Britain in the visitor centre.
During school holidays there are battle reenactments and extra activities to bring the extraordinary history of the place alive.
Find out more about visiting Battle Abbey.
If you enjoy visiting historic places then why not also check out National Trust places in Sussex.
7. Spring Barn Farm
For a fun animal day out with kids in Sussex head to Spring Barn Farm. It's a working farm as well as a rural attraction that is ideal for younger children and babies.
Kids can meet the animals with talks and feeding sessions planned throughout the day. Then, when they need to let off some steam, there's an indoor play barn and sand play area outside.
Visit the farm shop to try some of Spring Barn Farm's own produce.
Find out more about Spring Barn Farm.
8. Brighton SEA LIFE Centre
If you are looking for things to do in Brighton with kids then the SEA LIFE Centre is a must.
Step inside the world's oldest aquarium for close encounters with more than 5,000 sea creatures. The Victorian building, purpose built as a marine life attraction in the 1870s, has seven zones and experiences including a glass bottom boat giving you a surface view of the sea life below.
Find out more about visiting and the creatures you can meet at Brighton SEA LIFE Centre.
9. Woods Mill Nature Reserve
Woods Mill Nature Reserve is a compact haven offering families with the smallest of tots the chance to enjoy the wildlife living within its 19 hectares.
During the summer months activities like pond dipping are laid on for families. In the winter the reserve wardens run nature 'tot sessions' so little ones can learn basic woodcraft skills and explore their natural surroundings.
There's an all-weather, pushchair-friendly path around the lake or and a bird hide.
Find out more about this day out in Sussex for families on the Wildlife Trust website.
10. New Haven Fort
This 150-year-old fort was one of 72 commissioned by Palmerston in response to the threat of invasion by Napoleon in the 19th Century. Its design was unique at the time as it was built into a cliff.
New Haven Fort continued to play a role in the defence of the UK until the 1950s.
Today you can sit inside the air raid shelter and listen to a simulated World War Two air raid, as well as finding out how soldiers lived and worked here. Exhibitions at the fort also tell the story of the site's defensive role dating back to pre-Roman times.
From the ramparts you have panoramic views of the South Downs and Seaford Bay, and within the fort there are 10 acres of space for kids to run around, plus an adventure playground.
Find out more about visiting New Haven Fort.
11. British Airways i360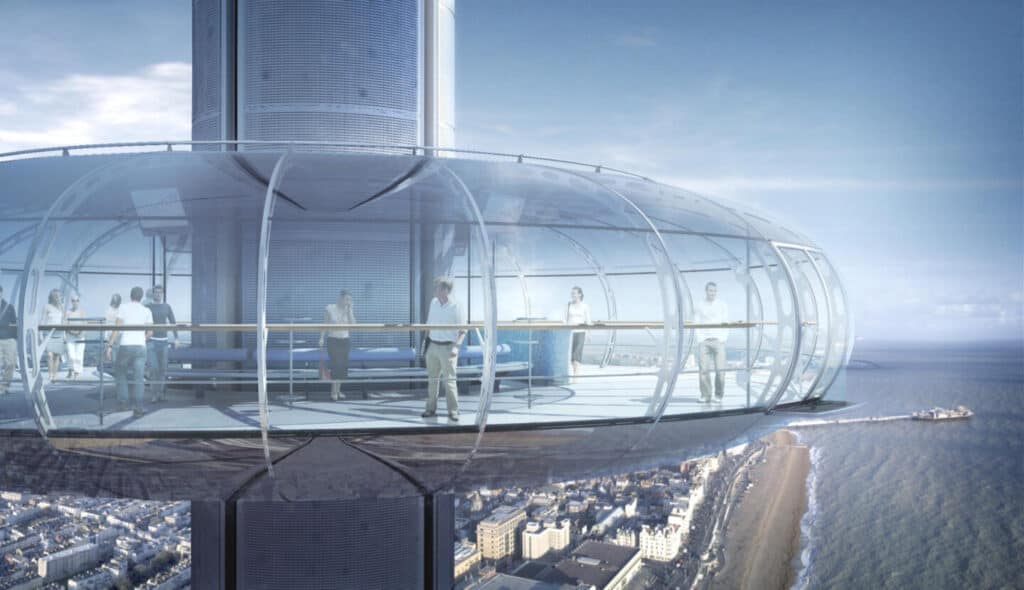 For the very best vistas of the Sussex coastline take a ride up in the British Airways i360 viewing tower.
The super adventurous among you can try to iDrop experience. This zip line starts in the i360 pod, 450ft in the air and lands you on Brighton beach. It's the highest descent in the UK.
Find out more about visiting the i360 in Brighton.
12. Bentley Wildfowl and Motor Museum
Bentley Wildfowl and Motor Museum is home to a collection of rare vintage automobiles from the past 100 years. The cars, motorcycles and other vehicles are on loan from private collections and regularly rotate, so there's always something new to see.
In addition to the classic cars, Bentley has woodland walks, activity trails and a play area. There's also 130 species of wildfowl in its nature reserve and a miniature railway operating most weekends in the summer.
Visitors can ride the 7¼ inch scale model locomotives for a small donation on top of their museum entrance fee.
Find out more about this car and wildlife day out in Sussex for families.
13. The Bluebell Railway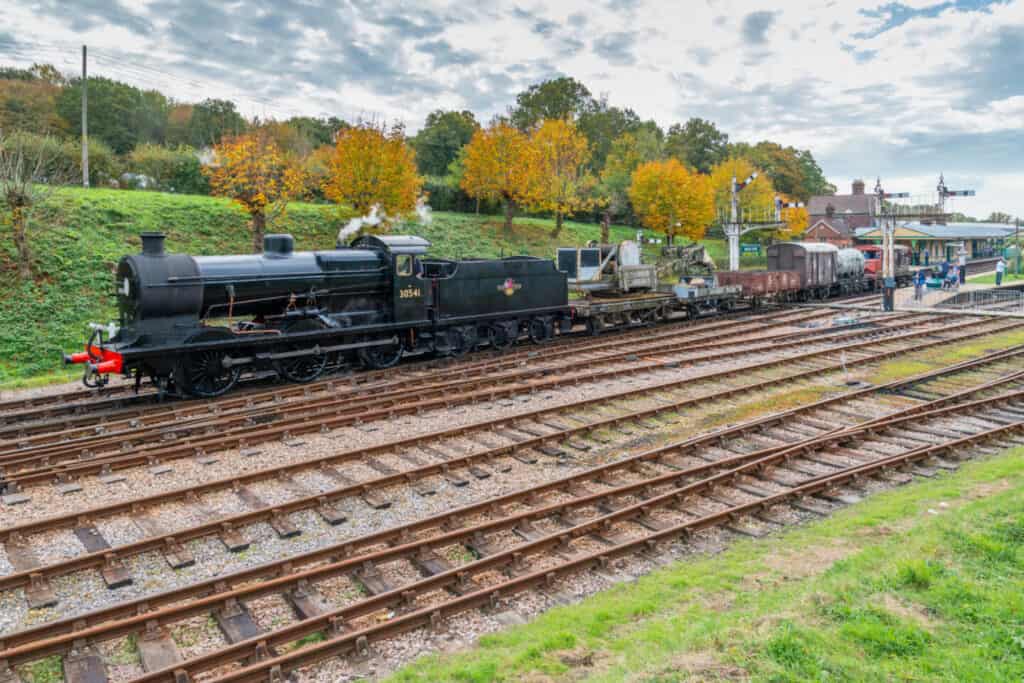 Hands up steam train fans! The volunteer-run Bluebell Railway is right up your street. It travels along part of the old London to Brighton and South Coast Railway route stopping at four vintage stations between Lewes and East Grinstead.
Each of the stations has its own attractions from children's play areas, to museums and engine sheds. Fans of Downton Abbey will recognise Horsted Keynes Station as a filming location for the series.
Find out more about Bluebell Railway days out with kids in Sussex.
14. Out of Bounds
For an action-packed day out near Brighton head to Out of Bounds. This activity centre has fun things to do for pre-schoolers through to teens and adults.
Take your pick from soft play, glow in the dark bowling, a clip and climb assault course, and laser tag inside the centre. Or venture outdoors for a round on the 18-hole adventure golf course with a safari theme. You can also have a go at foot golf.
Find out more about kids activities at Out of Bounds.
15. Huxley Birds of Prey
This rescue and rehabilitation centre is open to the public so they can learn about buzzards, owls and falcons native to Britain.
The centre is able to release many of its rescue birds back into the wild. It also has feathered residents who visitors can see up close and runs extensive falconry displays to give you an insight into their natural behaviour.
Find out more about visiting Huxley Birds of Prey.
16. Rampion Visitor Centre
Learn about the Rampion wind farm at the free Visitors Centre, which tells the story of offshore wind energy and global climate change.
It houses exhibitions, videos, VR experience, and other interactive displays so that visitors can learn more about wind energy and discover the whole Rampion story since its inception over ten years ago.
Find out more about visiting Rampion Visitor Centre.
More things to do in England
If you are looking for more things to do close to Sussex check out these posts about places that you can visit within a few hours:
Can you recommend any other things to do with kids in Sussex, England? I'd love to hear about them.
Planning days out with kids in Sussex? Why not use Pinterest to save this post.