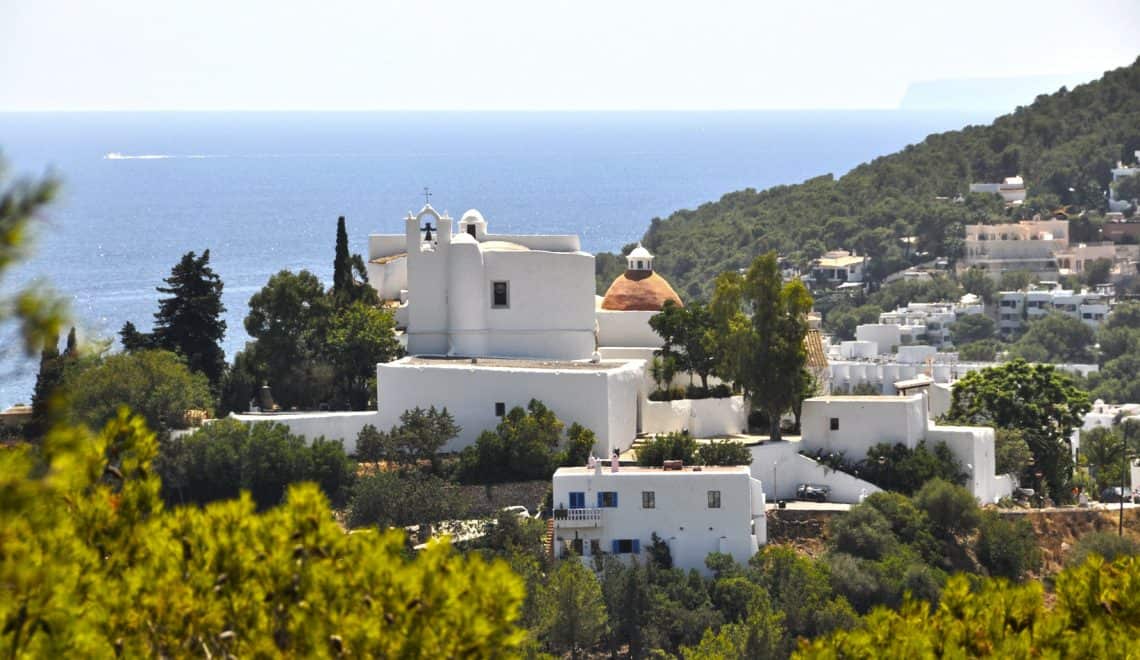 5 reasons why Ibiza is perfect for family holidays
Ibiza may not be the first destination that springs to mind when you are looking for family holiday inspiration. But you'd be surprised by what the White Isle has to offer travellers with children. If you're asking yourself 'is Ibiza good for family holidays' read on.
*Advertisement feature*
Way before Mr Tin Box and I were ready to start our own family we booked ourselves a last minute break to Ibiza. But rather than going for the night life, we were there to relax and explore. With this enlightening trip under our belts, we know Ibiza would be a great place to take our girls too. Liverpool John Lennon Airport has asked us to share our experience of this destination and why we would consider a family holiday to Ibiza.
A family guide to Ibiza
We visited the Santa Eulària region of Ibiza and fell in love with its slow pace of life away from the party destinations of Ibiza Town and San Antonio. However, our selection of this wonderful destination was more luck than judgement after we got a great deal on a three bedroom villa within a short hike of the original hippy town of San Carlos. We spent our week lounging by our private pool, driving our hired Suzuki Jimny along the coastline and soaking up the cultural side of the party island. Here's our family guide to Ibiza including some of the things we enjoyed about the island, as well as some other reasons we're tempted to return as a family:
Ibiza for families: activities
There are 12 cycle routes and eight hiking trails around Santa Eulària. These are new since our trip and a great draw for active families. Then there's the Acrobosc Ibiza Adventure Park – a Go Ape-like tree top trail for children as young as three. If waterborne sports are more your thing then paragliding, canoeing and diving are available in Ibiza's shallow, clear seas. If you've got younger kids then a boat trip might be more up your street. Excursions leave from Cala Llonga, Santa Eulària, Cala Pada, Es Canar and Es Figueral.
Ibiza for families: festivals and culture
In May there's a family theatre festival, Festival Barruguet, in Santa Eulària. This is a relatively new event for Ibiza, packed full with street theatre, puppets shows and circus acts. The area is also the birth place of the hippy movement. A visit to the famous Las Dalias hippy market, just outside San Carlos, is a must to pick up local handicrafts, fashion and jewellery.
Ibiza for families: sightseeing
One of the highlights of our holiday was a visit to the Can Marca caves in Puerto San Miguel in the north. You reach the opening by walking down the side of a cliff. If that isn't enough to impress you, once inside the underground lakes are lit up to reveal the most amazing colours. Other interesting sights to see include the Trull de Ca N'Andreu Olive Press, which shares some of Ibiza's agricultural heritage. If you prefer to sit back a be taken on a tour of the sights there are tourist trains.
Ibiza for families: beautiful beaches
We loved discovering hidden coves around the east coast of Ibiza. Santa Eulària has 46km of coastline with some beautiful spots for quiet days by the sea, like Es Pou des Lleo – a secluded inlet we visited with views of the island of Tagomago. At the other end of the scale there's Platja de Santa Eulària which is the first smoke-free beach in the Balearics, so you can be assured it's clean and tidy for your children. All in all there are 20 beaches in Santa Eulària, each with their own character.
Ibiza for families: where to stay?
We opted for a villa with it's own pool when we stayed in San Carlos. Now we have children, self-catering is a holiday style we continue to love for its freedom and flexibility. However, the region of Santa Eulària has lots of family accommodation options, from camping to 5 star spa hotels.
Ibiza for families: when to visit?
We visited in May, just before the main party season began so the island was less busy. The weather was perfect for trips to the beach without it being too hot. This is also when the Festival Barruguet takes place in Santa Eulària (26, 27 and 28 May, 2017). Another great time to visit is in October at the end of the season when the weather is still mild.
Ibiza for families: how to get there?
You can fly to Ibiza from the UK in less than three hours. Ibiza is one of 68 destinations you can fly to from Liverpool John Lennon Airport. For more inspiration for your Ibiza holiday check out this destination guide.
Disclosure: this post has been written in collaboration with Liverpool John Lennon Airport.
Picture credit: Images courtesy of Visit Santa Eulària.
Pin for later