Our girls have been lucky to visit a lot of European cities during our travels, including what we think are some of the best European cities for families.
Italy's cities have amazing symbology for kids to spot to keep them interested during sightseeing and Spain could not be more family-friendly if it tried.
In this post I want to share what we think are the best city breaks for families in Europe.
*This post may contain compensated and affiliate links*
Contents - jump to what you'd like to know
London with kids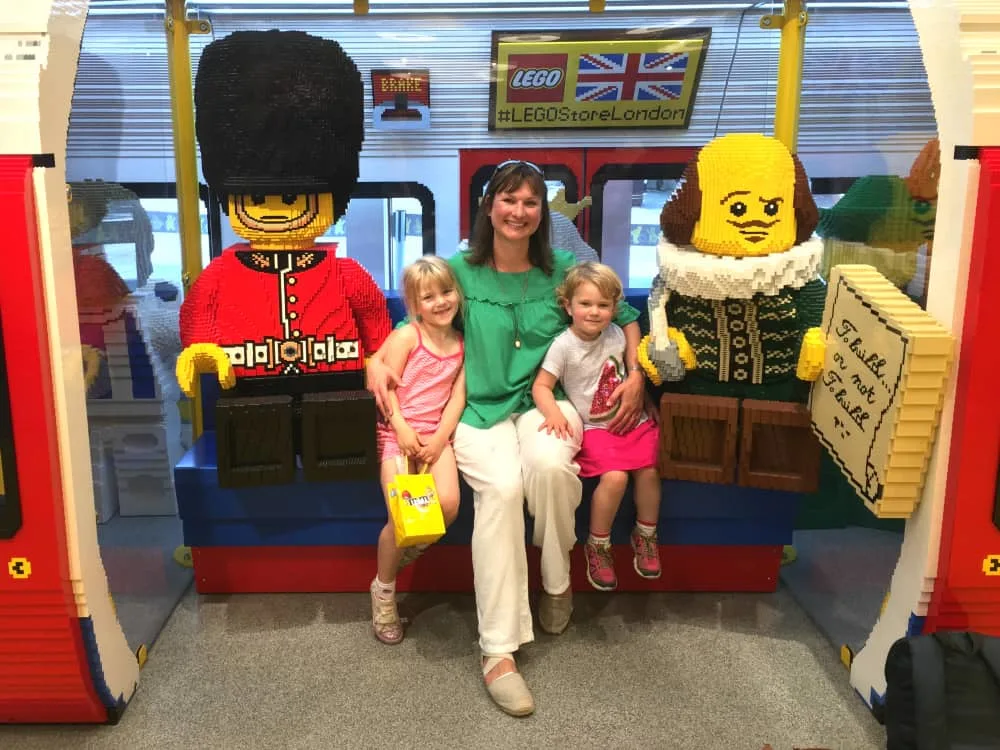 Good old London. We've now been a few times with the kids but I always leave wanting more.
Aside from the famous sights like the London Eye, Buckingham Palace and Tower of London, there's so much more to see with kids.
The Cutty Sark at Greenwich is an excellent family-friendly attraction and we've loved visiting the Science Museum, the Natural History Museum and the parks for free.
Here's what we got up to during our first London city break with kids and an easy London weekend itinerary that we did a few years later.
And if you are looking for more free things to do in London (albeit you're bound to be stung with some souvenir shopping) Leicester Square is a brilliant place to head with the largest LEGO Store on the planet and Europe's biggest sweet shop, M&M's World.
You can also catch a West End show on a budget if you plan ahead. If you're after a thoroughly British treat while in London then I can recommend afternoon tea at The Waldorf Hilton Hotel. They even do kids teas.
Here's some more inspiration on how to see London and things to do in London with kids.
Weekend breaks: Bath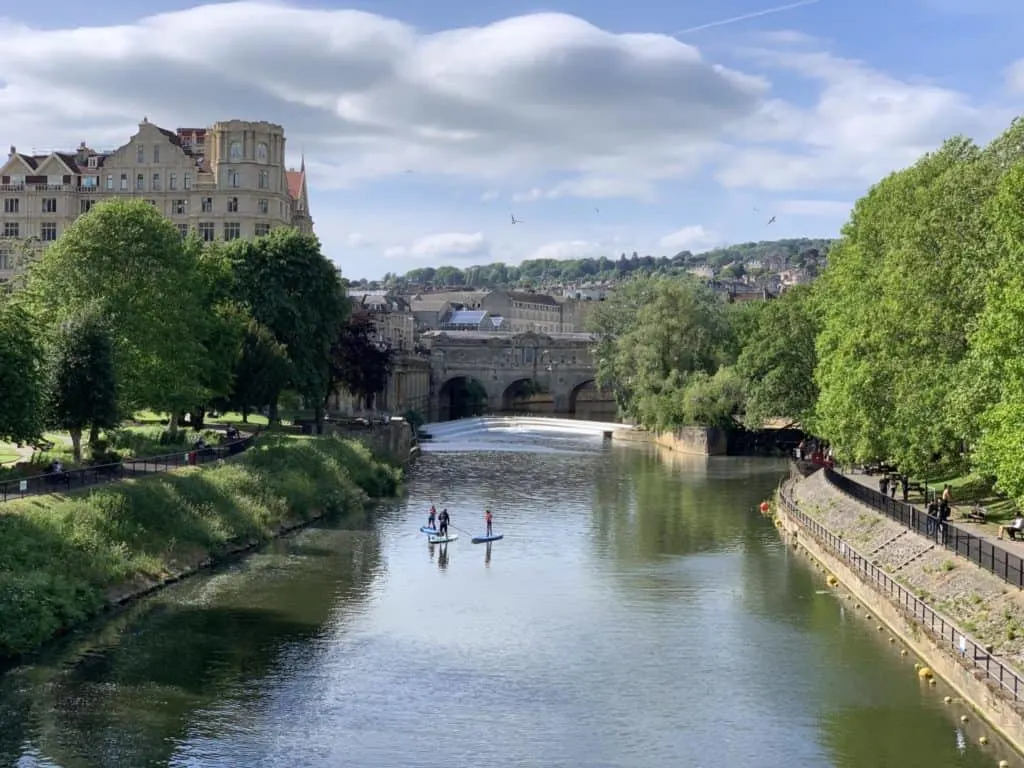 I can't let London get all the UK city break glory as there are many more worth a mention among our best European cities for families.
We love visiting Bath in Somerset. It's very close to us in the South West of England and there are good transport links from London and the north.
Bath is a UNESCO city famous for its Roman Baths, hence the name.
But there is so much more to see here than the impressive spa complex left behind by the Romans.
We can also recommend a visit to the American Museum – the biggest collection of American cultural artefacts outside the US.
Other things to do in Bath with kids include the city farm, a visit to Royal Victoria Gardens and The Fashion Museum.
Check out more things to do in Bath including free days out.
Here's more of the best UK city breaks with kids.
Family city breaks: Venice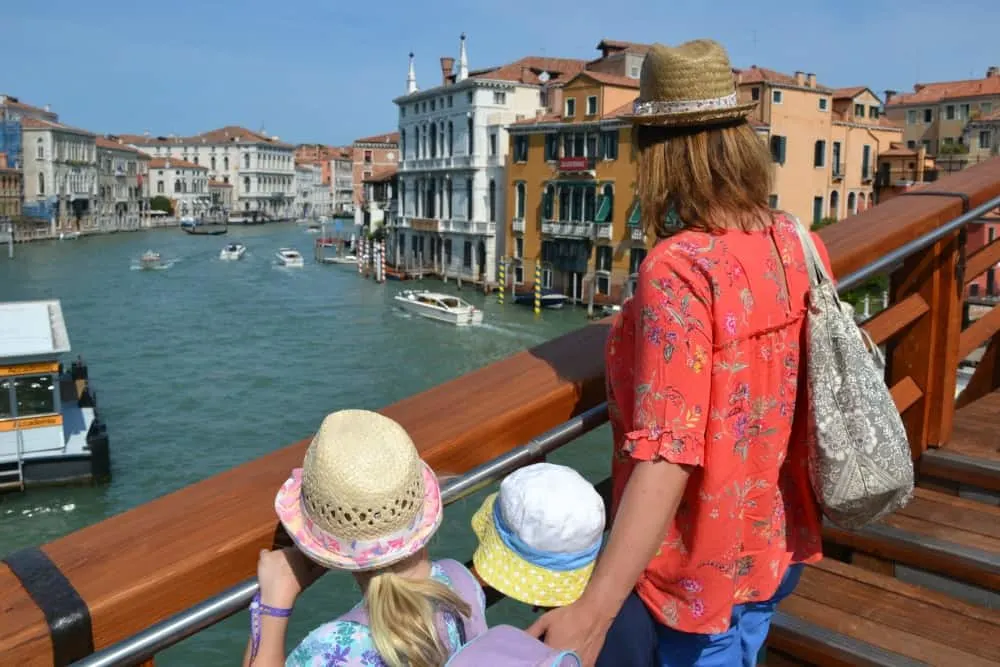 This is not a European city break for the faint hearted as Venice never has an off season. Expect crowds and very few budget accommodation or dining options. However, this is Venice, so we will let it off.
We spent a day visiting Venice as part of a summer holiday in the Italian Lakes.
In seven whirlwind hours it was possible to see St Mark's Square, the Bridge of Sighs, the Rialto Bridge, go for a ride on the Vaporetto and take a family-friendly guided tour the Santa Croce residential area of the city.
The girls still chatter about their day in the floating city – it really captured their imaginations.
Read my tips for visiting Venice with kids.
Florence with kids
Florence is a city brimming with art, architecture and Renaissance atmosphere. I've now been four times – twice with the kids.
So what can I recommend doing in Florence with children? Our girls were one and three when we first took them to Florence.
Wandering the streets at our own pace was the ideal way to see sights like the Duomo, Pont Vecchio and Pizza Signora.
When we returned in 2019 we took a family-friendly guided tour of the Uffizi Gallery.
If you're a fan of Italian food, it's also possible to tour the city's markets and learn how the very best gelato is made here. Here's the Florence gelato and sightseeing tour I went on last time I was in the city solo.
Take a look at my full guide to visiting Florence with kids including what to see and lots of options for places to stay.
Visiting Lisbon with children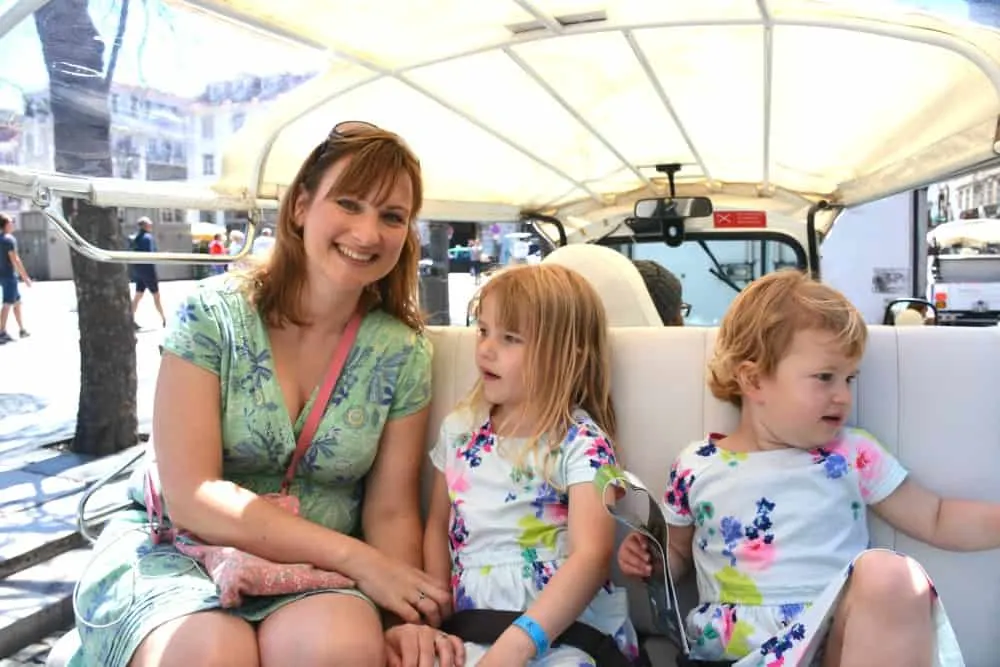 Lisbon is a truly family-friendly city with play equipment in open spaces and an urban beach across the road from Commerce Square and the statue of Dom José I.
In terms of things to do with kids in Lisbon, there's an aquarium, the iconic trams, a cable car and zoo to enjoy as a family.
If you are short on time I can recommend hiring a tuk tuk for a whistle-stop city tour – my kids loved this.
Here's a bit about our day in Lisbon as part of a Western Europe cruise.
Lisbon is a city I'd love to return to and explore more.
Siena with kids
A visit to Siena is a must when you are in the Tuscan region of Italy. It's particularly good with kids as you'll find it has a lot of the charm of neighbouring Florence with fewer crowds.
During my visit last year I was wowed by the medieval architecture, its incredible yet unfinished Cathedral and the symbology on every street corner which speaks of the fierce neighbourhood rivalry that continues today.
Siena is easy to wander with kids as the city centre streets are pedestrianised.
I'd recommend visiting the beautiful unfinished Duomo and Piazza del Campo, where the famous horse race Il Palio takes place each July and August.
Read more about my top things to do with kids in Siena.
Barcelona city breaks with children
Barcelona is a place that offers plenty of historic attractions families will love. We visited with our two pre-school girls in 2016. It really is a great place for a city break with babies and toddlers.
It's very easy to get around on foot or by the Metro, and there are plenty of free things to do in Barcelona.
Our favourites were visiting the urban beach and Park Güell (not the inner garden, which you must pay to visit and book in advance* for guaranteed entry).
Other things to do in Barcelona with kids include the Aquarium, which was a big hit with my girls, Spain's oldest amusement park, Tibidabo Amusement Park, and the Montjuïc Magic Fountain.
Mr Tin Box and I saw the fountains in Barcelona before having kids and I'd love to take them to see it now they are old enough to stay up a bit later.
Read about more things to do in Barcelona with kids and if you have time to explore outside the city the Costa Barcelona is a brilliant European family holiday destination.
More of the best European cities for families
We really can't get enough of Europe and still have plenty of places we want to explore.
Paris with kids
I'll hold my hands up and admit that we haven't made it to Paris with the girls yet, but I've adored visiting with Mr Tin Box and on my own.
As well as being packed full of famous sights, like the Eiffel Tower and Louvre, there are plenty of parks to explore and free things to do.
Here's my tips for visiting Paris with kids.
Other cities on our bucket list include Budapest in Hungary and Copenhagen in Denmark, particularly as there's so many things to do in Copenhagen however many days you have to explore.
What to pack for a European city break with kids
I always try to pack light for city breaks with kids as there's inevitably a point when you have to negotiate public transport with your luggage.
The thought of juggling multiple bags, paying for tickets and keeping an eye on little ones makes me break out in a cold sweat.
During our most recent two-night short break in Bath, I packed a LittleLife wheelie suitcase with the girls' essentials (see below), another hand luggage-sized suitcase for myself, plus a large handbag and two small ruck sacks for the girls.
These smaller bags contained our travel snacks and entertainment.
Kid essentials for a city break
Here's what I'd recommend packing per-child for a two-day family city break:
x1 pair of practical shoes for walking
x1 pair of trousers or shorts
x2 t-shirts
x1 long sleeved jumper/cardigan
x1 light rain coat
underwear and socks
sun hat
toiletries and sun cream
a paperback book
Kindle or iPad
Favourite cuddly toy
Top tips for city breaks for children
We haven't always had successful city breaks with our children. Our first trip to London was a bit on the stressful side. However, it taught us lots of lessons.
Have a read of our tips for visiting London with toddlers and babies, which can be applied across numerous city destinations.
Here's my top tips for stress-free city breaks with kids.
Read more of our tips for travelling with kids to help make more happy memories than drama.
Disclosure: This post may contain compensated links. It contains affiliate links marked with a * which means if you click on one and make a purchase I may earn some commission. This does not affect the price you pay.
Planning a city break with kids in Europe? Pin this post about the best European cities for families for inspiration.