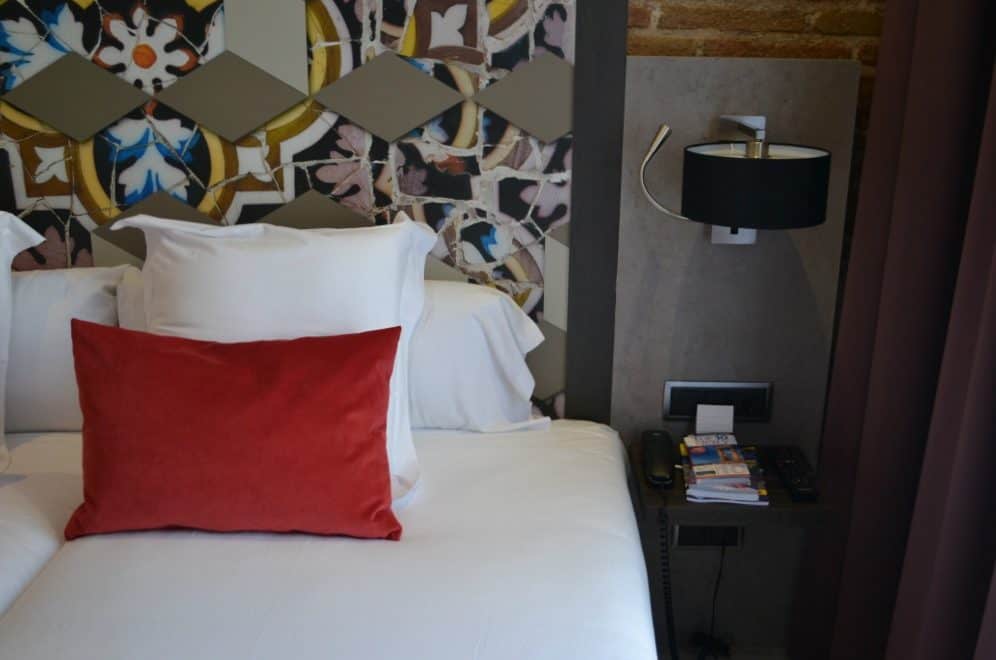 Leonardo Hotel Barcelona review – perfect for sightseeing in Barcelona with kids
It was 1am. Our flight to Barcelona from the UK had been delayed and I'd just spent 35 minutes clinging on to my girls in the back of a taxi as we weaved through the city. It would be fair to say I was coming to the end of my energy reserves when we arrived at Leonardo Hotel Barcelona.
We had chosen this city centre hotel as our base for 48 hours in Barcelona before joining a Mediterranean cruise on Carnival Vista. Its location, two minutes walk from Las Ramblas, was ideal for seeing the sights with our then baby and toddler.
Arriving at Leonardo Hotel Barcelona- a family-friendly hotel
The hotel's reception is open 24 hours and we received the warmest of greetings despite the late hour.
When Mr Tin Box booked the hotel a couple of weeks before he had requested a travel cot for Tin Box Baby. There was a bit of confusion about whether this had been put in our room already.
However, when we opened the door to our Deluxe family room there was the cot – a real one, not a travel cot- made and ready for a tired little person to climb inside.
We also found a small mountain of complimentary fruit, savoury snacks, sweets, water and a very tempting bottle of wine on the desk. The sweets were quickly hidden from the girls before they decided it was time for a midnight feast.
At last, we could relax.
Our family room at Leonardo Hotel Barcelona
We chose a Deluxe family-friendly room that could sleep up to five adults on a double bed, double sofa bed and single sofa bed.
A small wall with a 40″ flat screen television divided the main sleeping area and the sitting area, giving the room an apartment feel. I had to avoid getting too excited about the beautiful marbled bathroom and Gaudi-inspired decor as we were trying to settle the girls for a very, very late bedtime.
However, Mr Tin Box had done good. The room was beautiful.
It was also very well equipped with a safe, Nespresso coffee machine and more complimentary toiletries than we would could possibly use during a fortnight, let alone a two night stay.
The next day we woke late and we able to appreciate our surroundings a lot better.
Our room was on the fourth floor with alluring views of Barcelona, which we could see from our two narrow balconies.
An important note for anyone staying with children is that there are no locks on the balcony doors so keep an eye on little people while in your room.
Having stayed in the city centre before we were prepared for some street noise, but heard very little in the night. In fact, once my head hit the pillow I don't remember much else until my tummy told me it was breakfast time.
The Tin Box girls also slept well. Tin Box Tot particularly enjoyed having a double sofa bed all to herself.
I got a few quick snaps of our room the day after we arrived when it was covered in our stuff, so they really don't do it justice.
Head over to the hotel's website for a better idea of the layout and style. Our room really did look exactly how it is portrayed on the website.
CHECK BARCELONA FAMILY HOTEL RATES* | CHECK RATES FOR LEONADRO HOTEL LAS RAMBLAS*
Guest facilities at Leonardo Hotel Barcelona
Breakfast
A buffet breakfast was served downstairs in the restaurant. We had our choice of continental and cooked food as well as seriously good coffee.
We only just made it to breakfast in time both mornings and were still there when the buffet was closing at 10am. The friendly waiting staff practically forced us to take extra food before they cleared it away. Luckily I had a canvas a bag which I'd used to carry Tin Box Baby's bib, cutlery and wet wipes, so this got restocked with some snacks for later in the day.
Breakfast cost us just under £12 each and the girls ate for free, which was great considering some mornings they just peck at their food – not here though!
Free wifi
Leonardo Hotel Barcelona offers free wifi to guests and it worked incredibly well. The blogger in me was delighted as it allowed me to keep up-to-date with my social media for a few more days before we joined the ship where I knew I'd have smartphone down time.
Guest areas
There's some lovely seating areas for guests, a bar and a roof terrace with swimming pool, although we didn't have chance to use it during our short stay.
Sightseeing in Barcelona with kids
Leonardo Hotel Barcelona is a couple of minutes walk from Las Ramblas and the Metro which takes you to all the major sights in the city.
You can also walk to one of Europe's largest food markets La Boqueria, Plaça de Sant Jaume, Gaudi's Casa Batlló,  Catedral de Barcelona and Placa Catalunya.
We also took a slightly longer walk to Barcelona's urban beach and hopped on the Metro to go to Park Guell.
Another family-friendly Barcelona attraction us L'Aquarium Barcelona.
Read our review of Barcelona's aquarium here. I've written more about everything we did during our 48 hours in Barcelona.
What else?
Leonardo Hotel Barcelona is a 45 minute transfer from Barcelona Airport, but it could take longer dependant on the traffic. You are right in the centre of Barcelona after all.
The staff are super friendly and made such a fuss of our girls throughout our stay.
The hotel has luggage lockers that you can use for a few Euros a bag.
We will definitely be returning to Leonardo Hotel Barcelona. From the friendly staff, to the beautiful rooms and the location, it was the ideal choice for our 48 hour stay in the city.
CHECK BARCELONA FAMILY HOTEL RATES* | CHECK RATES FOR LEONADRO HOTEL LAS RAMBLAS*
Have you stayed at Leonardo Hotel? Or can you recommend another family-friendly hotel in Barcelona?
Disclosure: this post contains affiliate links marked with a *. This means that if you click on them and make a purchase then I could earn some commission. This does not affect the price you pay.
Looking for somewhere to stay in Barcelona with kids? Save this Leonardo Hotel Barcelona review for later.
Disclosure: we paid for our own stay at Leonardo Hotel Barcelona and have not collaborated with the hotel on this review. All views are my own.
I love hearing what people think about my blog so feel free to leave a comment below or browse around. You can also find me on Bloglovin', Twitter, Facebook, Instagram, Pinterest, Youtube, Google+ and LinkedIn.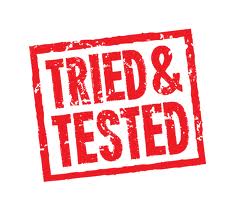 SaveSave