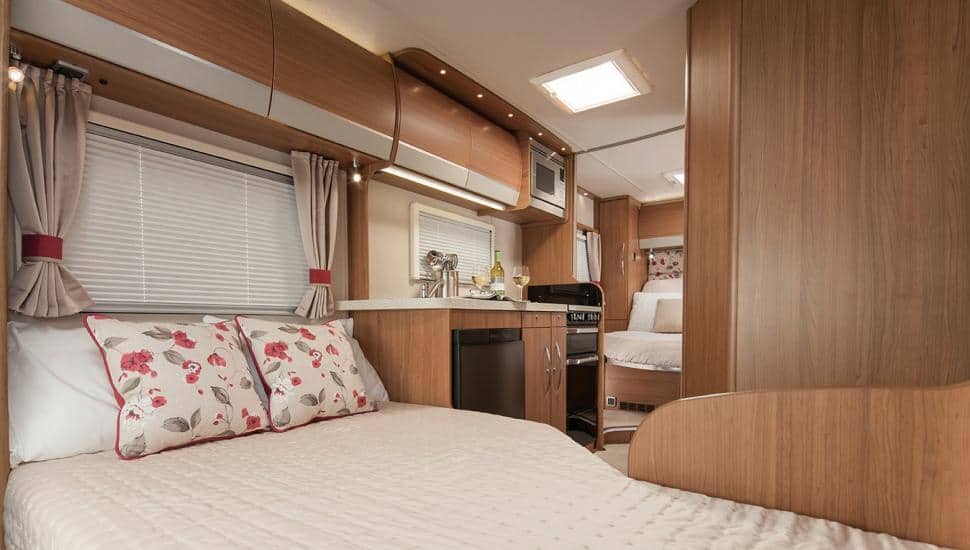 Why we love touring holidays plus win 4 days motorhome hire
Have you always wondered what a motorhome holiday would be like, but never had the chance to give it a go? Today could be your lucky day! I've teamed up with Amber Motorhomes to tell you about its competition to win four days motorhome hire.
Why we love touring holidays
When people ask what it is I love most about touring holidays I find it hard to put my finger on one thing. I enjoy sleeping in my own bed with all the creature comforts of home.
I like being able to do things at our own pace, especially with two little people. And I love staying at places in the very heart of the countryside. It's rare that you can combine all of these things without holidaying in a caravan or motorhome.
I've been caravanning since I was eight-years-old when my parents got their first caravan. Mr Tin Box and are now on our second caravan and my parents have moved onto a motorhome.
Caravanning suits us now but I can see a time when we might switch to a motorhome. Not least because Mr Tin Box's job in the Royal Navy means he's not always around to do the towing (I haven't taken the additional driving test needed to upgrade my license for towing a caravan).
I can't see us falling out of love with touring holidays any time soon.
Win 4 days motorhome hire from Amber Motorhomes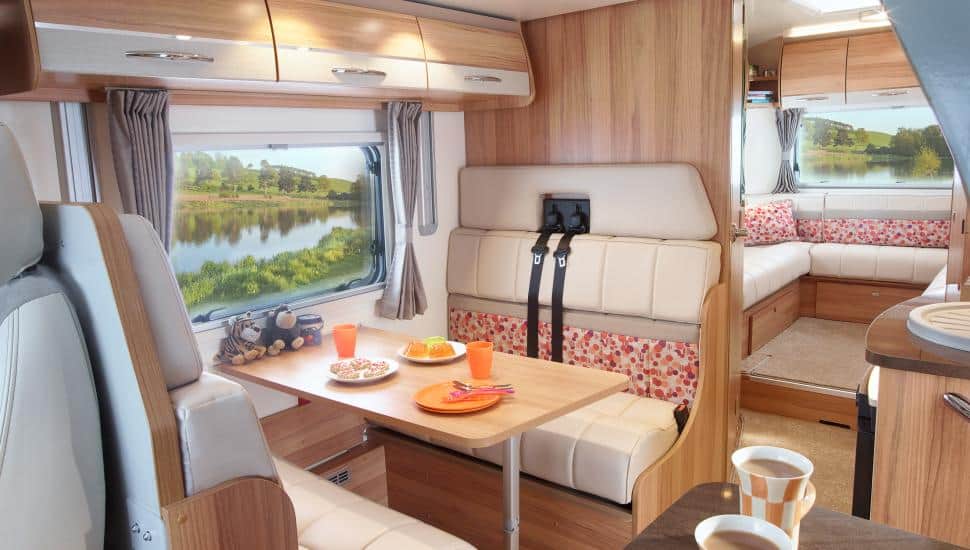 Amber Motorhomes – a specialist in caravans, motorhomes and holiday homes – is offering you the chance to win four nights motorhome hire so you can try out the touring lifestyle for yourself.
The prize includes picking any of its motorhomes to take for a spin anywhere you'd like in the UK (subject to availability) and insurance for two drivers. Amber has motorhomes for between two and six people, so you can take the whole family if you'd like. T&Cs apply.
If this has piqued your interest hop over to the Amber Motorhomes website and enter via their Rafflecopter. And don't miss out on an opportunity to win a stay at Church Farm Holiday Park in Suffolk also being offered by Amber.
T&Cs apply. The competition closes at midnight on Friday 31 March  2017.
Disclosure: I've collaborated with Amber Motorhomes to share this fab competition to win four days motorhome hire.
Pin for later