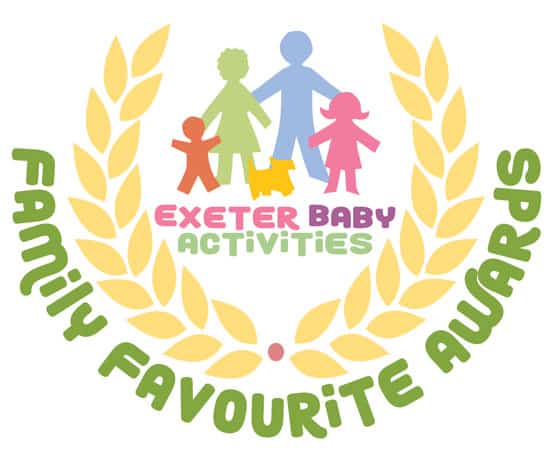 Help reward Exeter's family favourites
We've now been living in Devon, England, for just over a year. The experience of exploring the nooks, crannies and cities of the South West has been wonderful for me and my young family. Sharing these adventures has definitely enriched my blog and I'm grateful for it.
Another bonus of moving somewhere new and putting myself out there as a fresh face is getting to meet the writers behind other family websites. A few weeks ago I met Arabella – the editor of Exeter Baby Activities, which shares everything there is to do for parents and their tiny tots in and around the city.
Introducing the Exeter Baby Activity Family Favourite Awards
Today Arabella has launched the first Exeter Baby Activities Family Favourite Awards and I'm delighted to be one of the judges. Here's what the awards are all about:
"Exeter Baby Activities Family Favourite Awards will shout to the roof tops about the awesome businesses, volunteers and activities that go to building a community and city perfect for fun filled family life."
I could hardly say no, could I?! I'm really looking forward to seeing all the nominations, particularly in the Favourite Family Attraction and Family Friendly Eatery categories.
Nominations now open
This is where I'm inviting you, my lovely reader, to get involved. If you live in Exeter or Devon, or you've visited with your children, we need you to nominate.
Hop over to the Exeter Baby Activities Family Favourite Awards website now. Nominations close at 5pm on Friday 21 April 2017. After that the judges will pick the finalists.