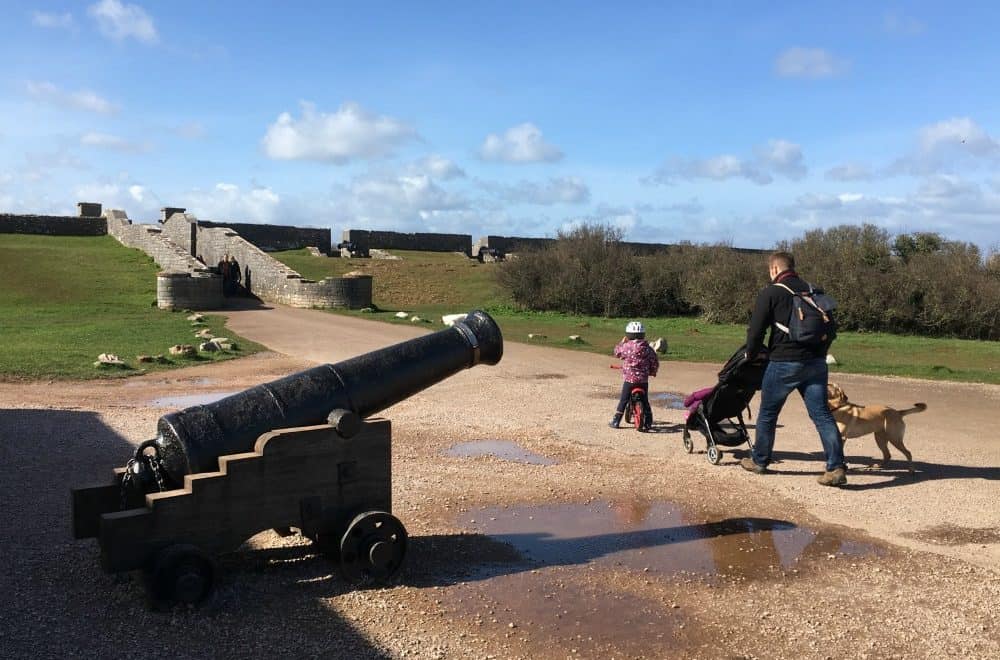 Exploring Berry Head's Napoleonic forts: a Devon coastal walk with kids
We're not short of coastline to wander here in the South West of England. However finding a Devon coastal walk that's easy for kids can be a bit of a challenge, especially as ours are both pre-schoolers. There always seems to be a sheer cliff for them to career towards. Or they get bored of stomping though the dramatic scenery very quickly. Finding a path that's safe, short and has lots of points of interest is key to a successful walk. Slowly but surely we're discovering routes that work for us. Like last weekend when we went exploring Berry Head's Napoleonic forts.
About Berry Head's Napoleonic forts
The forts were built between 1795 and 1805 to protect the coastline from French invasion. Conditions were bleak for the soldiers and families who lived here during the Napoleonic Wars and they were later abandoned. The forts came back into use during the Second World War as anti-aircraft gun sites.
Today Fort 1 to the south is a ruin of its former self. You can walk around the broken walls of the guardhouse and into the former gunpowder store. There's also some bricks left where there would have been a garrison closer to the cliff top. The ramparts are still very much intact but covered in moss and lichen where cannons would have once jutted out.
In Fort 2 to the north, the guardhouse has stood the test of time and is now a cafe and visitor centre. There's also a coastguard station and lighthouse at the far end of the old fort.
Exploring the forts
We had bribed Tin Box Tot out for some fresh air with the promise that she could ride her balance bike. I knew there would be plenty of space and tarmac paths for her to scoot around at Berry Head.
When you walk towards the Berry Head from the car park you are greeted with a wonderful view in-between the forts. You can often see small fishing boats motoring in front of the cliffs.
Most of the time we head straight for Fort 2 with its Guardhouse Cafe – a short 400m walk. This time, with Tin Box Tot enjoying riding her bike, we decided to extend our walk and visit Fort 1 first. The girls rattled across the bridge, which stands where there was once a draw bridge, and found a sign explaining the history of the place.
We poked our noses inside the ruined buildings and stuck our heads over the ramparts, being careful not to get too close to the unfenced edge. The large space inside Berry Head's Napoleonic forts is perfect for letting kids run around. There's also plenty of scope for a game of hide and seek, albeit with close supervision near those ramparts!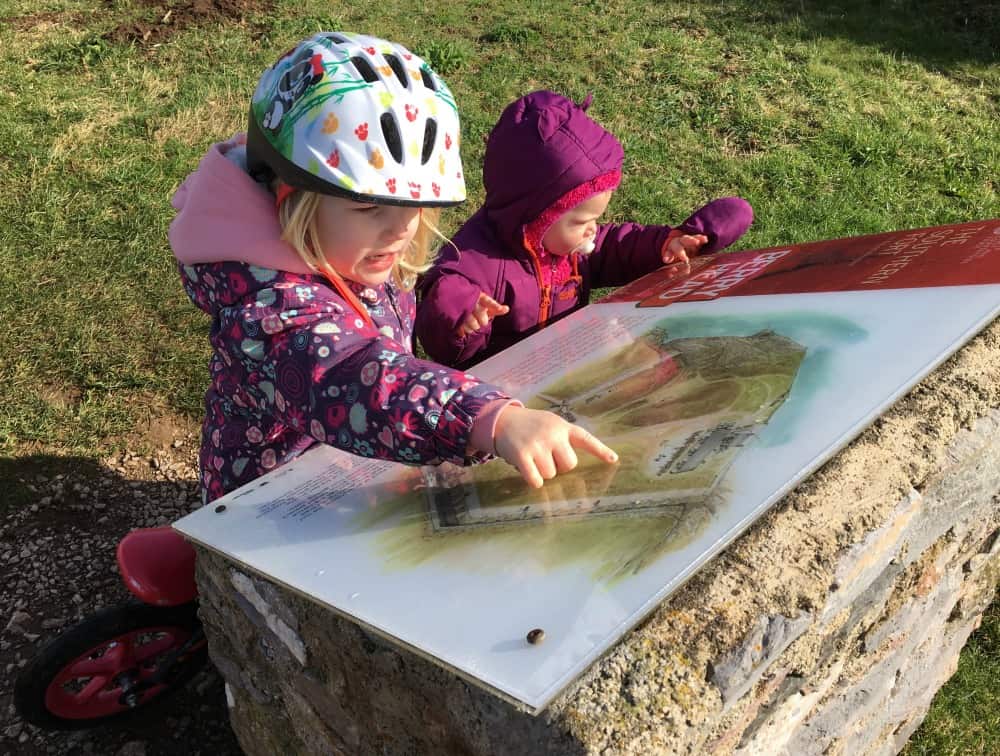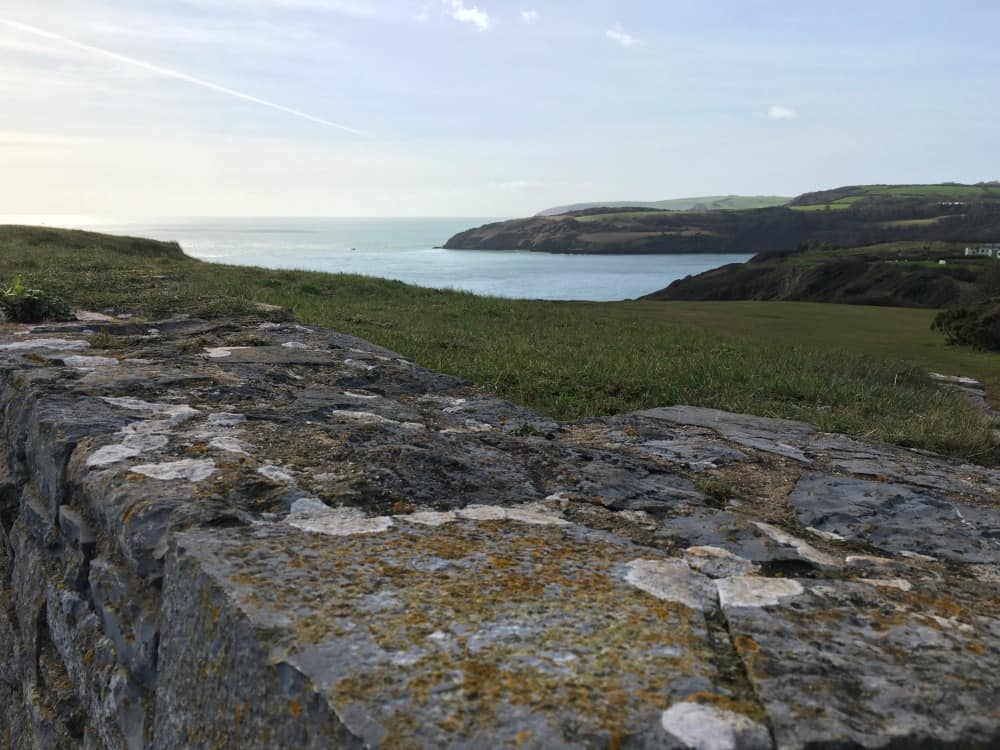 The family and dog-friendly Guardhouse Cafe
I've already alluded to the fact that one of my most favourite things to do when we visit Berry Head, apart from admire the view, is to visit the Guardhouse Cafe in Fort 2. It is one of those wonderful places that welcomes families and four-legged friends. There's a small play area with books and toys for children and even the dampest dogs can come in from the cold.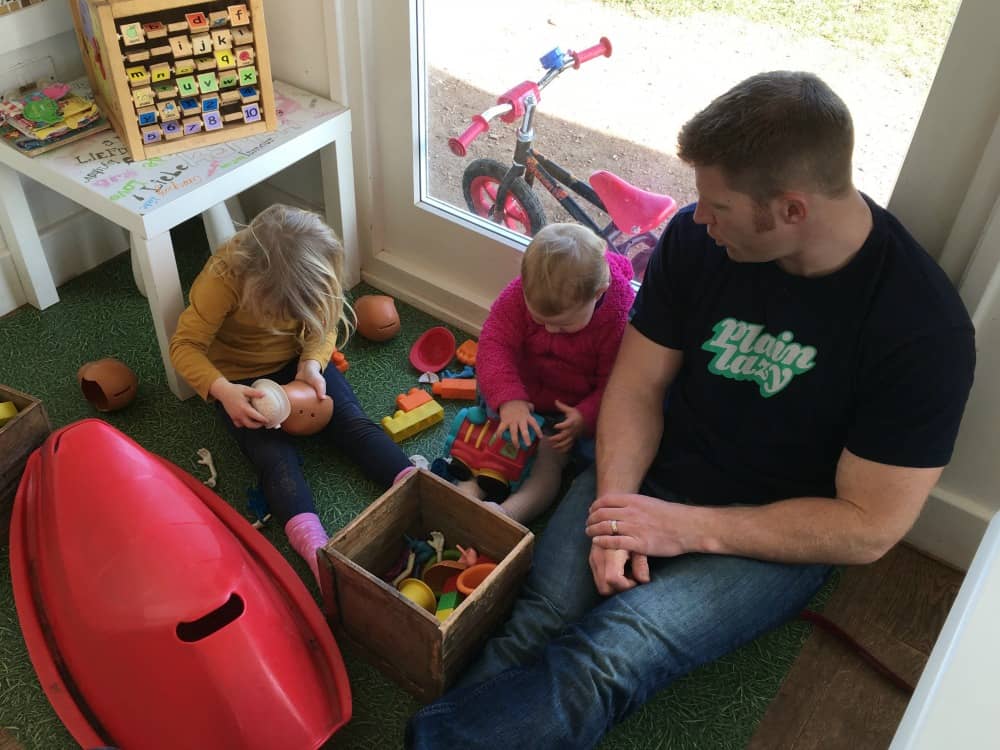 The food is also very good and extremely reasonably priced. Mr Tin Box and I had the Devon rarebit (£7) while the girls had the toddler bites – a small child's portion of sausages, fish fingers or chicken fillet with beans and a few chips (£2.50). We were all ready to step out in to the breeze again after this mini feast.
Finding Berry Head and parking
I always get slightly disorientated on the approach to the headland. There are two routes in: one from Brixham town centre past Berry Head Hotel (tip:there's more great sea views here) and another through the residential estate from the road to Kingswear. When you arrive there's a long carpark next to a large playing fields – perfect for summer time picnics. The car parking fees are very reasonable during the winter months at £1 for up to two hours. We find this is plenty time for a walk around the forts and a trip to the cafe. The best postcode to use is TQ5 9AW.
Do you have a favourite coastal walk with kids? Or have you visited Berry Head's Napoleonic forts?
Pin for later