5 quick ways to see the best views of London
Something I got to appreciate a lot during my last trip to London was the incredible views of the city skyline, the quirky architecture and vibrant street art. If you have the luxury of a few days in the capital it's a feast for your eyes. However, if you're short on time is it still possible to see the best views of London?
The good news, is you can! Read on for five ways you can sample some of the city's amazing vistas in under two hours.
Love city breaks? Take a look at our tried and tested UK city breaks with kids.
Open top bus tour
A hop-on-hop off bus tour allows you to see as little or as much as you want of London's famous landmarks – perfect if you're time limited or are travelling with kids who won't sit still for long.
Big Bus Tours are the largest open-top sightseeing tour operator in the world and run three routes in London. Its Green route from Convent Garden to the British Museum takes one hour and 15 minutes or you can join the Red or Blue routes for as long as you wish. I took a two hour journey on the Blue Tour last time I was in London, boarding in Trafalgar Square, travelling through Westminster, Belgravia, and Kensington. Along the way we passed Elizabeth Tower and Big Ben (under renovation until 2021) , Harrods, the Victoria and Albert Museum, Kensington Palace and Hyde Park.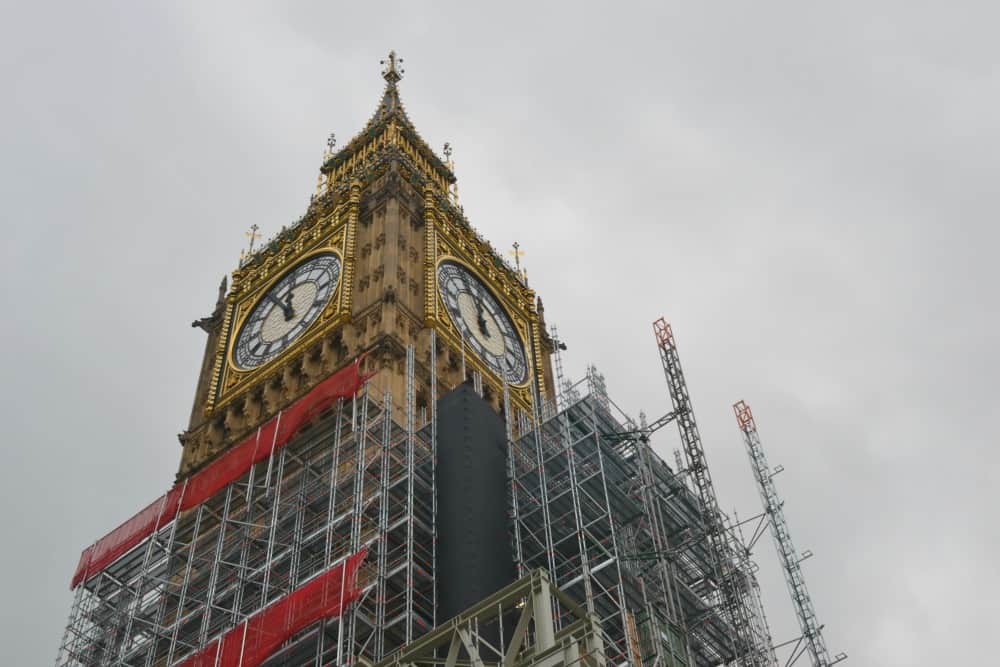 Buses run every 20-30 minutes during the day. Buy your tickets online to save 10 percent.
Cruising down the River Thames
I'm not going to lie, this has to be my favourite way to view the sights of London. City Cruises run services along the Thames every 40 minutes between four piers located next to some of London's most iconic sights. I've been on this river cruise three times now and the best trips have been at dusk. The city comes alive with lights and if you're lucky to cruise on a cloudless day you'll be treated to an amazing sunset with Westminster, the London Eye or Tower Bridge as your backdrop.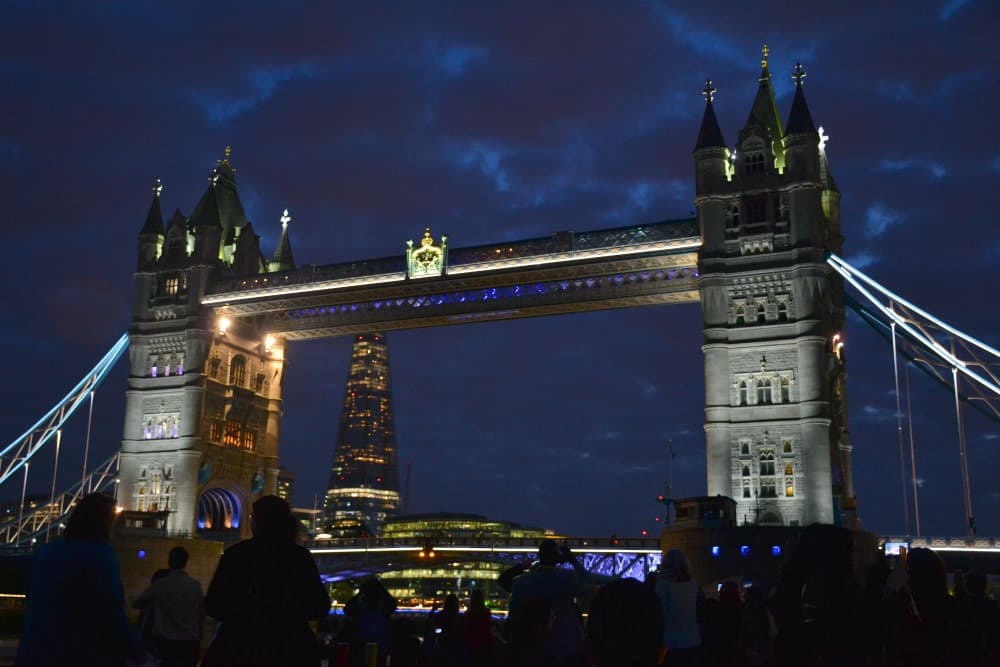 You can buy tickets for single or return trips as well as hop on and hop off tickets to allow you to see the sights up close. Access special offers by booking online.
Exploring on foot
If you're serious about experiencing London's best views then you have to do it on foot. You won't cover as much ground but you will, even during a two hour wander, be able to see some of the capital's more quirky and detailed features. I can recommend the South Bank as a good place to spend a couple of hours discovering what's hidden in plain view. This was where I went on a guided Instagram Walk with other bloggers recently. I was amazed that I hadn't done this before.
Riding the London Eye
It doesn't matter which way you look at it, the London Eye is phenomenal. But aside from being a beautiful sight in itself the Eye is a fabulous way to achieve panoramic views of the cityscape. As your 10 ton pod slowly glides up and round the wheel you become more engrossed in your view. I've been on the Eye four times now always wish they'd stop at the top to give you the time the vista warrants for a good look.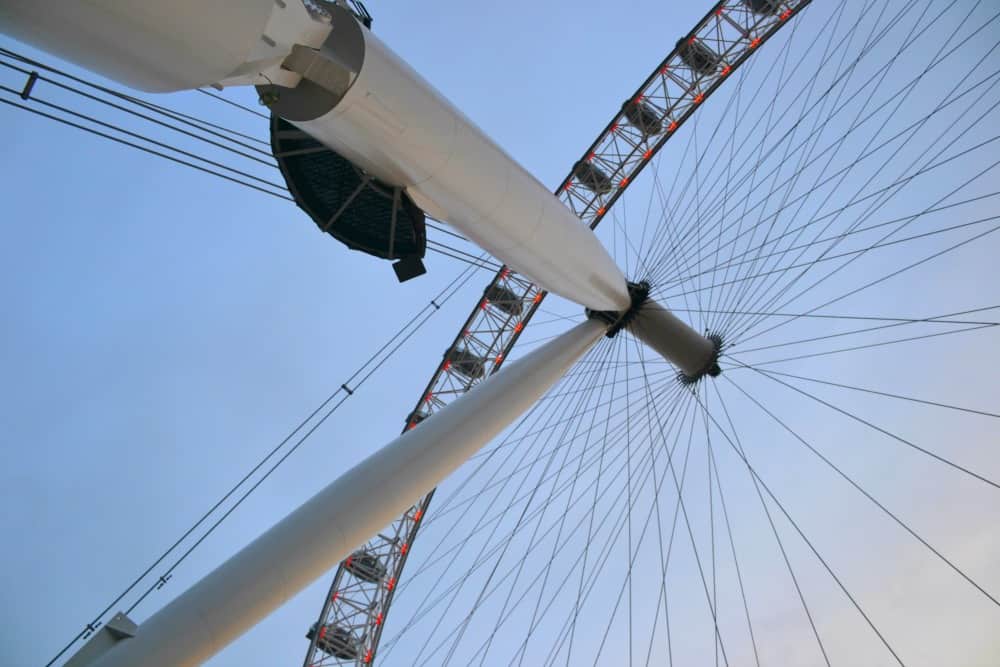 A ride on the London Eye takes 30 minutes. However, the queues can be lengthy. Book your tickets and ride time in advance to avoid waiting.
Scaling The Shard
This is an experience still on my bucket list and thanks to Janice from Scots2Travel I have some top tips for visiting The Shard next time I'm in London. The Shard offers London's highest viewing platform from which you can see for 40 miles on a clear day. The good news is that if the weather is bad, you can return for free another time, if you have that luxury.
Tickets for The View at The Shard must be booked for specific times. It takes minutes to reach the viewing platforms on floors 68, 69 and 72, and you'll want to allow at least an hour to appreciate the scenery.
Why restrict your views?
If you can dedicate a bit more time to seeing London's best views and chose to see the sights with Big Bus Tours you can get an open top bus tour, a river cruise and guided walk all in the price of your ticket. There's also the option to add the London Eye to your tour.
Got longer for London?
If you can spare longer than a few hours in the capital then the world is your oyster! You might want to read more about things to do with kids in London over seven days or this comprehensive London with kids itinerary, or why not check out the amazing South Bank? If you can extend your trip even longer, here are some brilliant and easy day trips day trips from London.
Looking for more short urban trips with the family? Read about more tried and tested UK city breaks with kids.
Disclosure: I experienced Big Bus Tours and City Cruises as part of the Britmums #BML17 Conference in 2017. I paid for my conference ticket and these activities were laid on as part of the event. Shard image courtesy of Pixabay.
Pin for later
SaveSave
SaveSave
SaveSave