8 hidden views of London's South Bank
"Look up!" – it's simple, but superb advice whether you're walking down your local high street or exploring somewhere completely new. By adopting a slightly different perspective you'll see so much more of the world than a passing glance can reveal. This was one of the techniques I was encouraged to use during a Instagram walk with Britmums to capture some of the hidden views of London's South Bank.
An eye-opening walk along London's South Bank
Most if the time I'm in London I'm dashing somewhere for a meeting or event, rarely taking the time to stop and really look at what's around me. Thankfully this visit was different. I even had time for a delicious afternoon tea before grabbing a cab to the creative edge of the River Thames.
During our luxurious wander along the South Bank I experienced London in through new eyes. My fellow bloggers and I were led by travel Instagram pros Cathy from Mummytravels and Maria from One Tiny Leap. They challenged us to spot the interesting shapes of the London skyline, pops of colour on the river bank, the hidden treasures to the side of the main thoroughfare.
The walk was about two miles in length, which I'd usually cover in 30 minutes while zipping from A to B with my head down. Under the expert guidance of Cathy and Maria it took two hours to complete as we got intimate with the riverside cityscape.
Hidden views of London
Something that struck me was the amount of art everywhere in London. Statues, murals, light installations – they are everywhere. That's not to mention the decorative nature of some of the city's more practical features, like the intriguing dolphin lamp columns.
I took nearly 100 photos but here are eight of my favourite views that I captured on the South Bank:
London's skyline framed by Blackfriars Train Bridge
London Chatham and Dover Railway company crest on Blackfriars Bridge
The muses and light art on the Bargehouse warehouse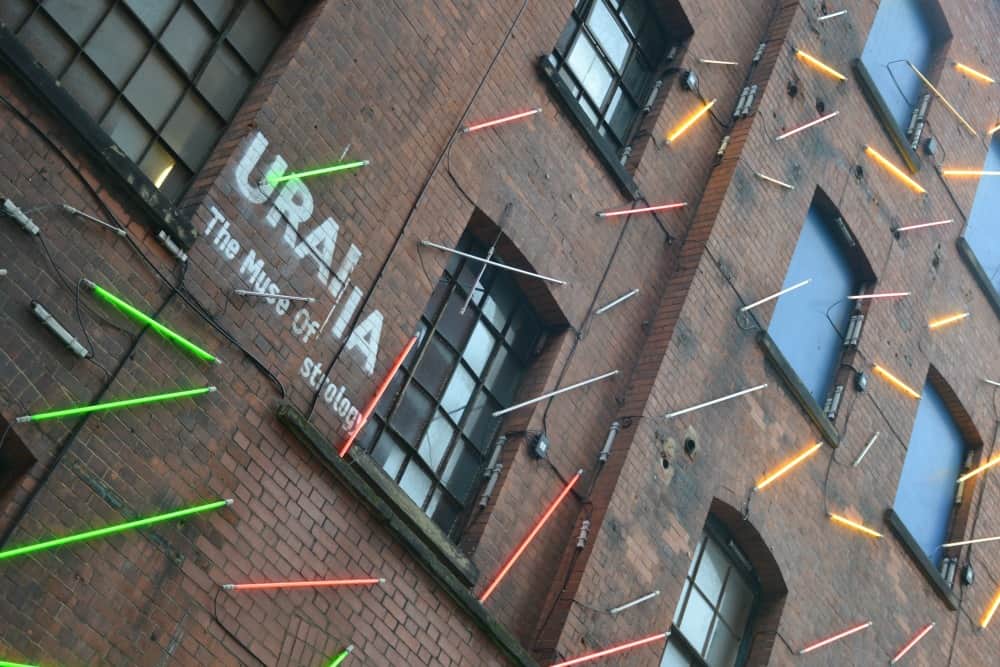 Ampersand outside the Oxo Building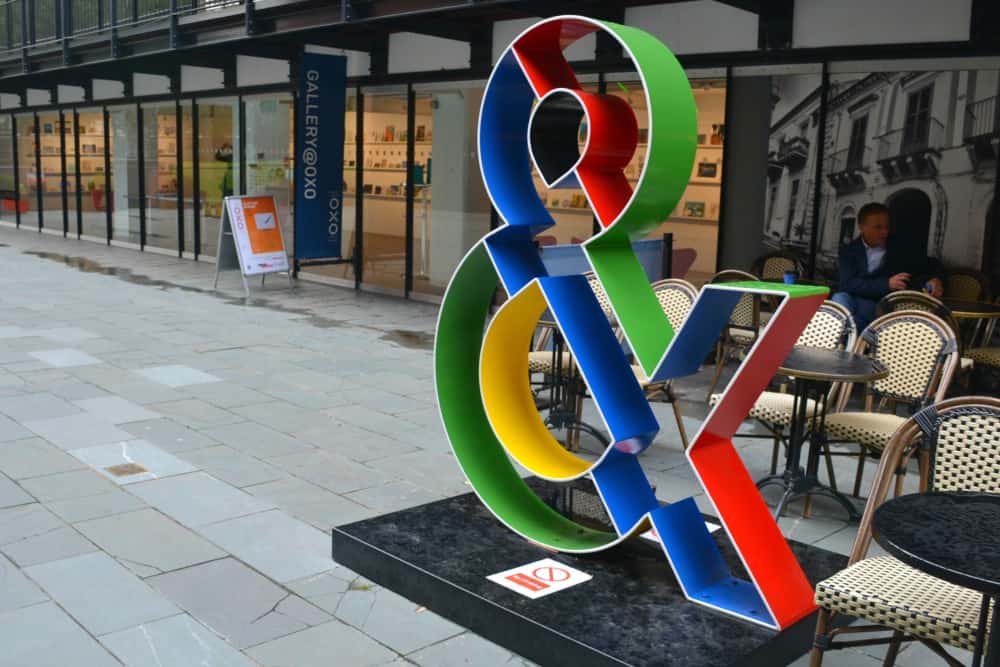 The Stik mural under Hungerford Bridge
Find out more about how the Stik mural was created.
The mural by grems on the South Bank Centre
Here's a bit more about germs.
The base of a Vulliamy dolphin lamppost on the South Bank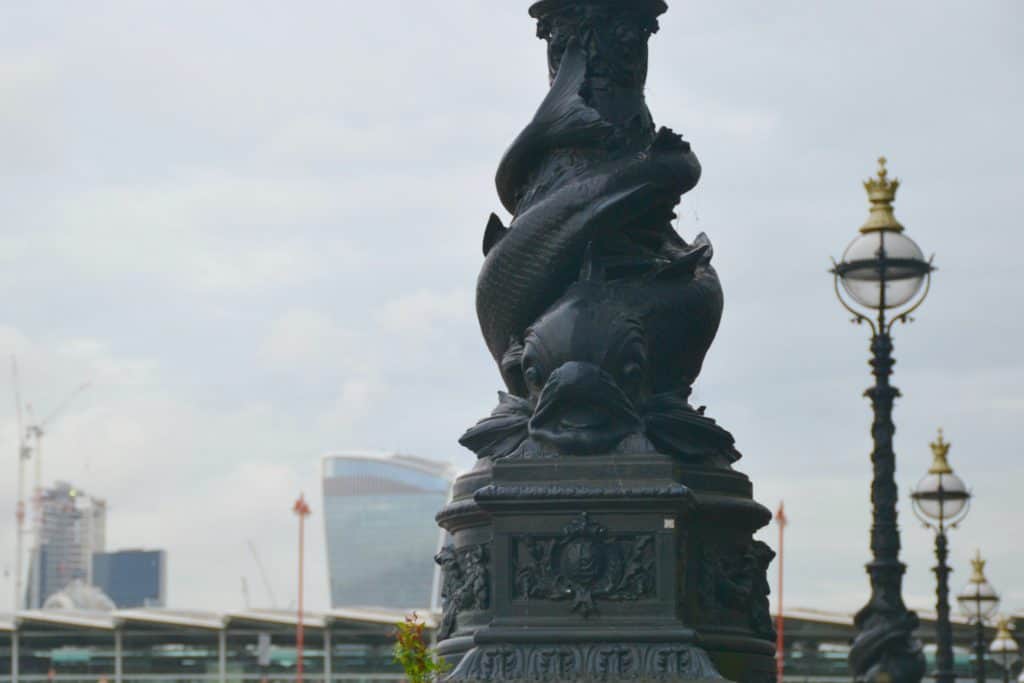 Here's more about Vulliamy's lamps and the other iron work along the Thames.
The amazing angles of the London Eye
If you'd like to find out more about our Instagram walk route and inspiration for get views on London's South Bank Cathy has written all about it. Do you have a favourite view in London?
Pin for later