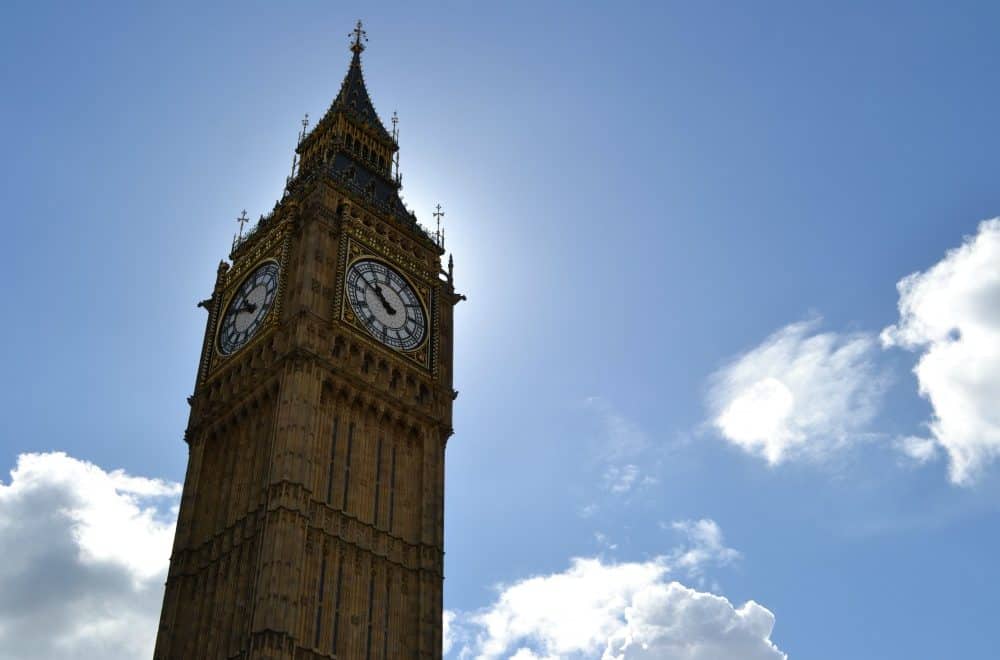 Sanity saving tips for doing London with a toddler or baby
We made our first family trip to London when the girls were 11-months and three-years-old. As anyone travelling with young kids will relate to, our city break with a baby and toddler was a wonderful and testing experience. Alongside every iconic sight seen there was an avoidable tantrum involving the kids or me. It was shattering. We picked up a lot of tips that week for visiting big cities with kids and have already been able to use them to make subsequent city breaks much more harmonious. If you're planning to visit London with a toddler or baby, or both, read on.
*This post contains affiliate links*
*This post contains affiliate links*
Here's how you can plan a visit to London with a toddler or baby with less stress:
Bring food, and lots of it
It's easy for meal times to sneak up on you when you're caught up in sightseeing or queues for attractions during a city break with kids. Avoid toddler and baby meltdowns by packing plentiful of snacks to dish out during your day.
We were waiting to get on the London Eye when it was suddenly time for lunch one day. Luckily we had some wraps for the girls to munch on. Another day we were caught short and it caused all kinds of stress.
Handy snacks to have in your bag during a city break include squeezy yogurts, bread sticks, fruit and cheese. Even when you're staying in a hotel it's easy to store these few bits and pieces in a small fridge or cool bag.
Check out more of my family holiday packing lists.
Take the train
We were staying in Crystal Palace – a half hour train ride or a 45 minute bus trip from the city centre (up to an hour and a half in traffic).
If you're using public transport the bus can be fun but we found it was less comfortable for getting into the city than the train, especially with a baby and pushchair.
However, once you are in the city check out your route as it might be easier to hop on the bus for a short ride than carry children and pushchairs up and down tube station steps.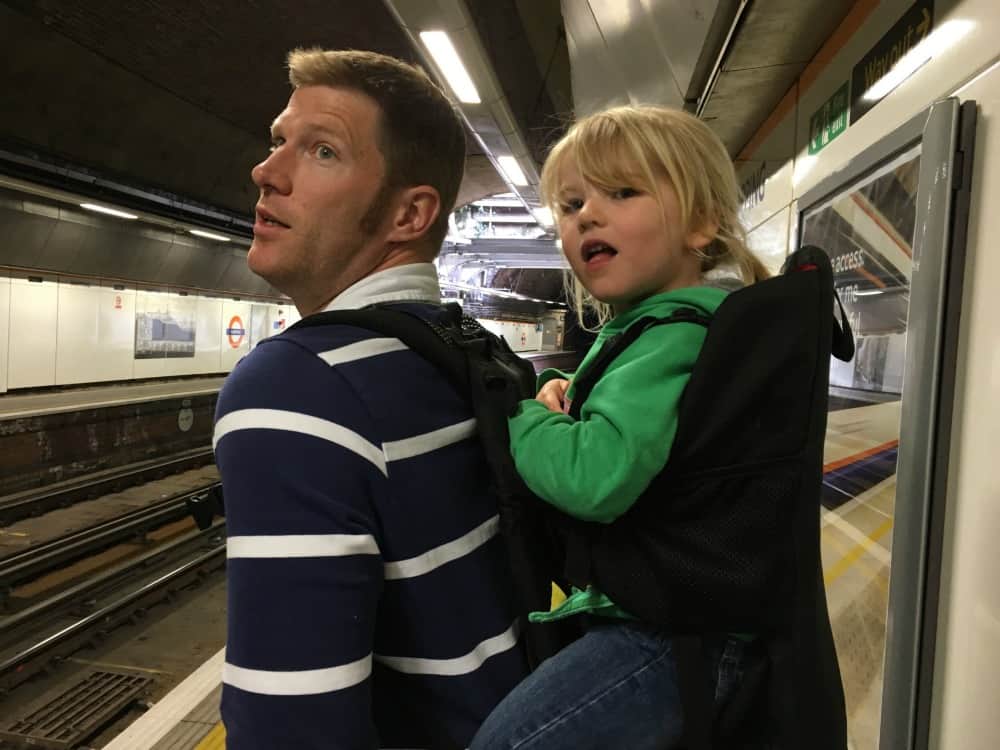 Stay somewhere central
Staying outside the city centre seemed like a good idea in advance. It was definitely the cheaper option.
However, if you intend to see the big sights, a hotel in the city will work out easier than staying on the outskirts and commuting in every day. We spent half of our time going to and from Crystal Palace, which threw out our timings for feeds and sleeps.
You can find lots of family-friendly London hotels* on Bookings.com:
Don't expect to see all the sights in a day
Pace yourself. It always takes longer than you think to navigate a city, especially when you need to factor in feeds, nappy changes and naps.
We tried to squeeze more than one thing into the day on a couple of occasions. Bad idea!
This resulted in us not having enough time to appreciate the sights or get the girls back to where we were staying in time for bed. Cue more meltdowns.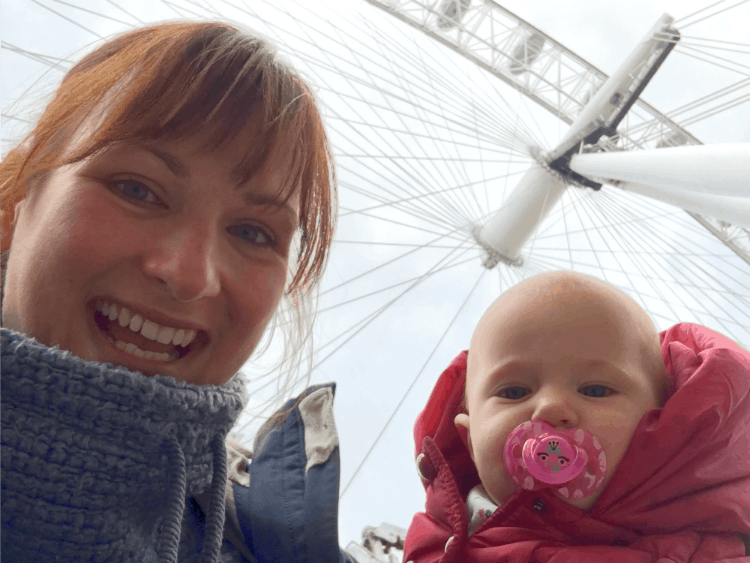 Babywear
Using a baby or toddler carrier will help you navigate London's busy streets and attractions easier than a pushchair. I lost count of the number times we (I mean Mr Tin Box) had to pick up our buggy and carry it up steps to cross bridges or get to the tube platform.
There are lifts around but at peak times there will be a queue of parents and other passengers waiting to use them.
We have had a few baby and toddler carriers over the years. Take a look at my baby and toddler travel essentials list for some recommendations
Seek out free attractions
Visiting London is expensive, even if your children haven't reached the age where they ask for something every time you walk through the gift shop.
As well as a couple of treats, like visiting the London Eye and Cutty Sark, we also went to the Science Museum, the Natural History Museum and the parks. There's plenty to entertain kids of all ages, as well as fulfil your lust to see the best of the capital.
If you'd like more recommendations for free attractions in London The Trusted Traveller has written about 30 places you should visit.
What are your top tips for visiting London with a toddler or baby? I'd love to top up my tip list for our next city break.
Read more of my tips for travel and holidays with kids.
More family travel inspiration
There's plenty more family travel tips and inspiration on Tin Box Traveller. Why not check out: the travel stroller that we rate best; our top recommendations for luxury holidays with kids and a dog; or family days out we've tried in the UK and beyond.
Disclosure: this post contains affiliate links marked with *. If you link on one of these links and make a purchase I may earn some commission. This will not affect the price you pay.
Pin this post about doing London with a baby or toddler ahead of your visit to the English capital!