How do you find a camper van or van to convert?
If you are buying a camper van then the good news is that finding a van to convert is not difficult. In fact the main issue comes from the huge choice available! If you're asking yourself 'how do you find a camper van or van to convert?', this post covers the options we considered before putting money down on ours.
Read more about why we decided to buy a day van and how we went about it.
How to find a van to convert into a camper or day van
We very quickly settled on the VW Transporter as a base van for our conversion. This was mainly because of size but the points below can be transferred across makes.
Here's the different options for finding a van that we worked through:
Buying a new VW Transporter or camper van
If you have the money and you have your heart set on the perfect specification, then buying new might be for you.
Manufacturer warranty, the ability to choose the specification and full dealer support are all great incentives.
One of the best ways to see what a lot of manufacturers have to offer and how their vans can be converted is to visit an exhibition like the Caravan, Camping and Motorhome Show at the NEC.
There are also various 'van supermarkets' that claim to undercut the manufacturer which can be worth a look at as well. A forum search on owners clubs will usually turn up some good recommendations.
However, if you are buying on finance and intend on doing any serious modifications to the vehicle – a pop top roof for example – you must check with the finance company to see it's allowed.
The premium end conversion companies will also source brand new vehicles direct from VW. This allows you to simply pick up your new pride and joy ready to go. If money is no object this can be a hassle free way of starting your van adventure.
Finding a second hand van
However, for many of us looking in the used market is more affordable.
If you have cash ready, then you will probably get more for your money through private ads on Autotrader, Gumtree and Ebay.
Private sales can be risky though. Especially when you can be talking about thousands of pounds.
Do your research on the vehicle using online tools such as the government MOT checker and Tax checker tools. Getting a HPI and history check are essential. And if you really want peace of mind, an AA or RAC inspection will let you know what you are getting into.
Private sales also take time. You'll find yourself waiting for the right vehicle to appear online, making an appointment to see it, and then often a long trip that may or may not result in something worth buying.
That said if you have the time, knowledge and confidence this is definitely the way to get a bargain.
Here's the Mazda Bongo 4×4 Camper than my friend Jenny found on eBay.
Buying privately also increases the chance of finding a vehicle where the VAT has already been paid – a major saving.
Make sure you ask the right questions when buying a camper van second hand.
Buying a camper van through a dealer
Then there is the VW dealer network and their approved used vehicles and also other van sales franchises. This may be a more expensive route but many of the checks above will already have been done. You are also likely to have some sort of limited warranty to fall back on.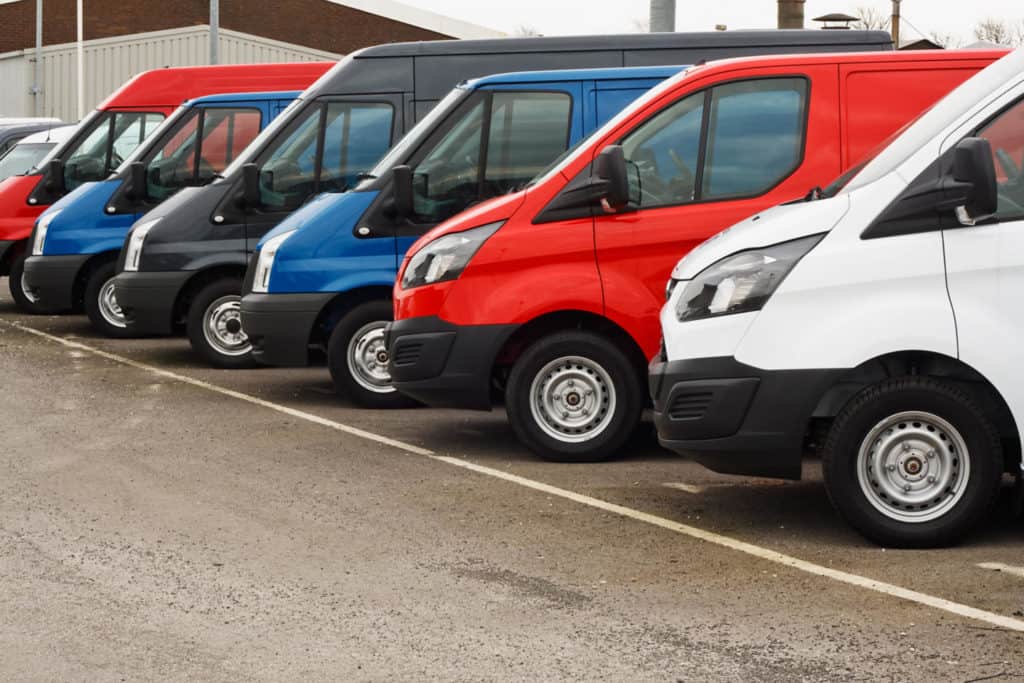 Most dealers will have several vans in stock. They may also have dealer stock they can access around the country, so you have a better chance of seeing something that takes your fancy more quickly.
Finance might also be available. But again, if you are using a finance company, you must check if they are happy for you to make modifications.
Finding a camper van through a conversion company
Alternatively you can go through a conversion company. There are many conversion companies around the UK, large and small.
View this post on Instagram
We decided to buy our VW Transporter T5 from Van Haven in Dorset.
Most will have pre-built conversions ready to drive away. Others will have vans in stock ready to convert and most will also offer to source a van for you.
Again, as with buying from a dealer, many of the HPI checks will already have been done and most will 'prepare the vehicle' with a service and MOT if required.
Some also offer specialist finance designed to help you purchase a van for the express purpose of converting.
Which way is best?
As with everything, there are pros and cons to all these methods. It will very much depend on your budget, source of finance, the time you have available to look for the vehicle, and how you intend to use it.
We knew we couldn't afford a new van and didn't want to fully convert our VW Transporter into a camper van. But we did want some modifications to turn it into a day van that we can use for camping as well as a day-to-day vehicle. We were time limited (for the search), but had money in place to buy the vehicle and have the work done.
After a few months of looking at what was available through private sales we opted to buy our van through a conversion company. We now can't wait to pick it up!
If you're thinking of buying a van to convert we have more tips on buying a camper van or day van and some questions you may want to ask when buying second hand.
You might also like to read our other camper van posts:
Researching ahead of buying a camper van? Why not save this post about how to find a camper van or van to convert.