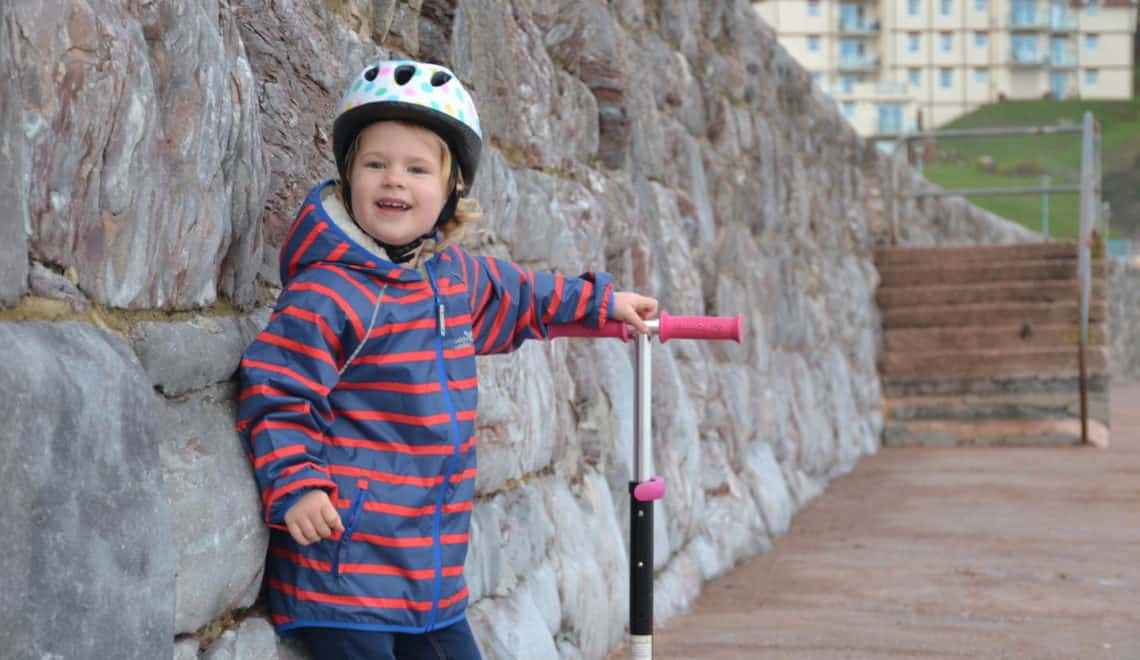 Cool scooters for kids and travel – plus win a JD Bug scooter
Scooters have become a holiday must-have for our girls who would much prefer swopping their feet for wheels when we are out exploring. If you are looking for a birthday or Christmas present that will encourage your kids to cover miles without complaint then why not check out the cool scooters for kids in this post.
*Advertisement feature*
*GIVEAWAY CLOSED* Read on for an opportunity to win a JD Bug Classic Street 120 scooter worth £44.95 in time for Christmas. This prize has been kindly supplied by Skates.co.uk who also specialise in heelys and even roller skates, skateboards and scooters for adults.
Baby was the first to request a scooter when she turned three last year. She'd tried them out at nursery and was hooked. So we bought her a pink scooter for her birthday and she has loved it ever since.
Tot, who until this point had been more into her bike, soon wanted in on some of the action. And having seen the advantages of a scooter when we were out and about, this was soon added to Tot's Christmas list.
Why scooters are great for travel with kids
We love taking the girls' scooters on holiday with us as they make what might otherwise be moan-filled walks last longer without constant nagging to stop or be carried.
Many scooters are also foldable, which makes them really easy to transport in the car boot for days out and staycations.
We're yet to try international travel with the girls' wheels but do have friends who have flown with scooters as hand luggage. I think our next foreign holiday will involve crossing the channel by ferry in our new camper van. Space will not be and issue so the scooters will definitely be joining us.
Cool scooters from Skates.co.uk
Our girls' scooters, Baby's in particular, are designed for beginners, so we'll soon be on the look out for models that will take them into their teens and maybe beyond.
Skates.co.uk have loads of cool scooters for kids. The JD Bug Classic Street 120 scooter caught me eye when the team got in touch to tell us about their products.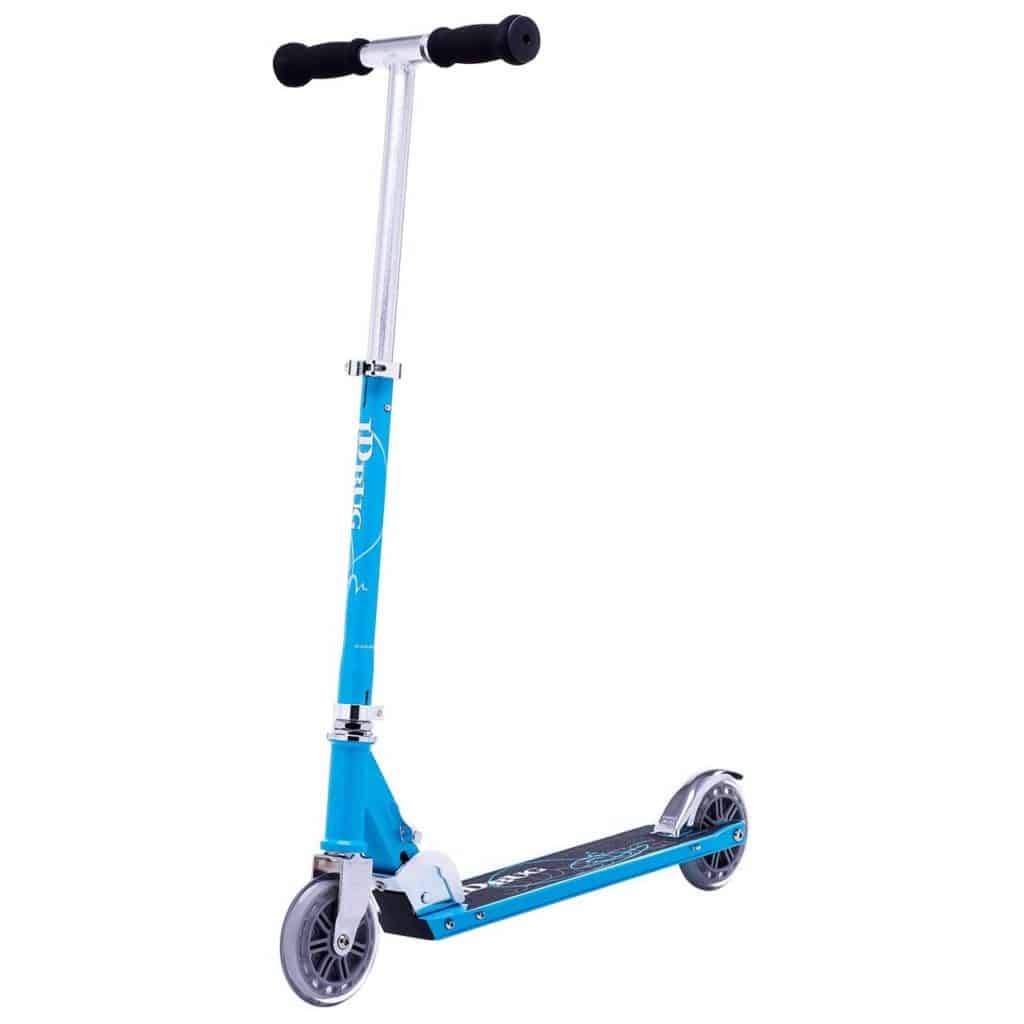 Its wheels are 120mm wide which makes it slightly more stable than standard scooter models, but without becoming klunky. JD Bug also produce some of the safest, lightweight and easy to fold scooters in the world, so you know they are ideal for travel with kids.
The JD Bug Classic Street 120 scooter is designed for children aged eight and up. They're even good for adults. Here's some more information about these cool scooters:
Weight: 2700g
Max Height: 870mm
Footplate: 495mm x 100mm
Wheel: 120mm/86a Clear with Grey Speed Hub
Bearings: Chrome Abec 5
Rider Weight: Maximum 100 Kg
Colours: Matt Black, Sky Blue, Red Glow Pearl, Pastel Pink, Reflex Blue and Purple Ma.
RRP: £44.95
JD Bug Classic Street 120 scooter giveaway – CLOSED
The lovely folks at Skates.co.uk have agreed to send one Tin Box Traveller reader a JD Bug Classic Street 120 scooter in a colour of their choice. For a chance of winning this prize simply follow the instructions in the Rafflecopter widget below.
The giveaway closes at 23:59 GMT on Sunday 27 October 2019. Good luck!
Terms & Conditions
UK entrants aged 18 or over only.
There is no cash alternative.
The prize is non-transferable.
The closing date for this competition is 23:59 GMT on Sunday 27 October 2019.
The winner will be chosen at random through Rafflecopter and will be notified as soon as possible after the draw.
The winner will be emailed to ask for their choice of prize, telephone number and delivery address. These details will be shared with Skates.co.uk so the prize can be delivered. If the winner does not reply within seven days another winner will be chosen.
Events may occur that render the competition itself or the awarding of the prizes impossible due to reasons beyond my control, and accordingly I may vary or amend the promotion and the entrant agrees that no liability shall attach to me.
English law applies and the exclusive jurisdiction of the English Courts shall prevail.
By submitting an entry through Rafflecopter, all entrants are acknowledging and accept the terms and conditions for the giveaway.
The winning entry will be validated and if the instructions for entry have not been followed for that Rafflecopter entry a new winner will be chosen.
Each Rafflecopter entry is a single entry into the giveaway and stands alone as such. Any incorrect entries from the winner only make these entry methods invalid, not all the winner's entries. The winning entry method from them will still be valid as long as it complies with our other terms and conditions.
Entries using any software or automated process to make bulk entries will be disqualified.
The competition may be added to a number of sites for the purposes of promotion.
Disclosure: Skate.co.uk have supplied the prize for this giveaway but I have not be compensated for sharing it. All options are my own.