Mercure Bristol Grand Hotel review and why I must find more time to visit Bristol
Bristol and I have unfinished business. During the past four years I've made four visits to this fabulous city of industrial history and apples. But none for more than 24 hours. My fleeting stays have been for an annual work event and each year I kick myself that I haven't found time to return at my own leisure. This year I stayed overnight at the Mercure Bristol Grand Hotel and really rated it. I wouldn't think twice about booking it again. Here's my review and the reasons why I really must try to visit Bristol again soon.
Staying at the Mercure Bristol Grand Hotel
The Grade II listed Mercure Bristol Grand Hotel underwent a refurbishment recently and in my eyes they did a great job. I loved the industrial detailing and bright pop-art features. As well as bold prints on the furnishings, work by local artists adorned my room walls and the hallways.
I had a 'compact double room' but it didn't feel small. The double bed was described as small (I'm guessing that means standard sized) and I had a rainfall shower rather than a bath. These are the only reasons I could see for the 'compact' label. However, I certainly didn't feel I was in inferior accommodation.
My bed was seriously comfortable and I was impressed by the handy finishing touches, like USB plug sockets on either side of the bed.
The bathroom was spotless, with floor tiles to die for. My only criticism in the bathroom would be the toiletries. I had packed light and left my shampoo and conditioner at home knowing that this 4-star hotel would supply bathroom kit. However, the three toiletry bottles sitting below the mirror were body lotion, shower gel and a shampoo/conditioner combo – not the best for my fine hair.
My room also came equipped with a flat screen TV, coffee and tea making facilities, a hairdryer, iron and ironing board, and complimentary WiFi.
Hotel facilities
The Mercure Bristol Grand Hotel's industrial, arty makeover extends to the reception and bar areas. Keepers Kitchen and Bar next to reception served food from 7am until 10pm daily. I didn't eat dinner here but did pop in for breakfast. As self-service breakfasts go this one was pretty good. There was a well presented selection of pastries, cereals, cold meats and cheese, yogurts, fruit and cooked breakfast. I'm trying to lose a few pounds to squeeze into a Christmas party frock, so opted for the fruit and yogurt followed by a few items from the hot buffet. I couldn't resist!
The staff here were ever ready to help guests and clear plates, but looked as enthusiastic as those of us who had been partying until 1am. It struck me as the staff on reception when I checked in had also been a bit dower. Efficient but not friendly.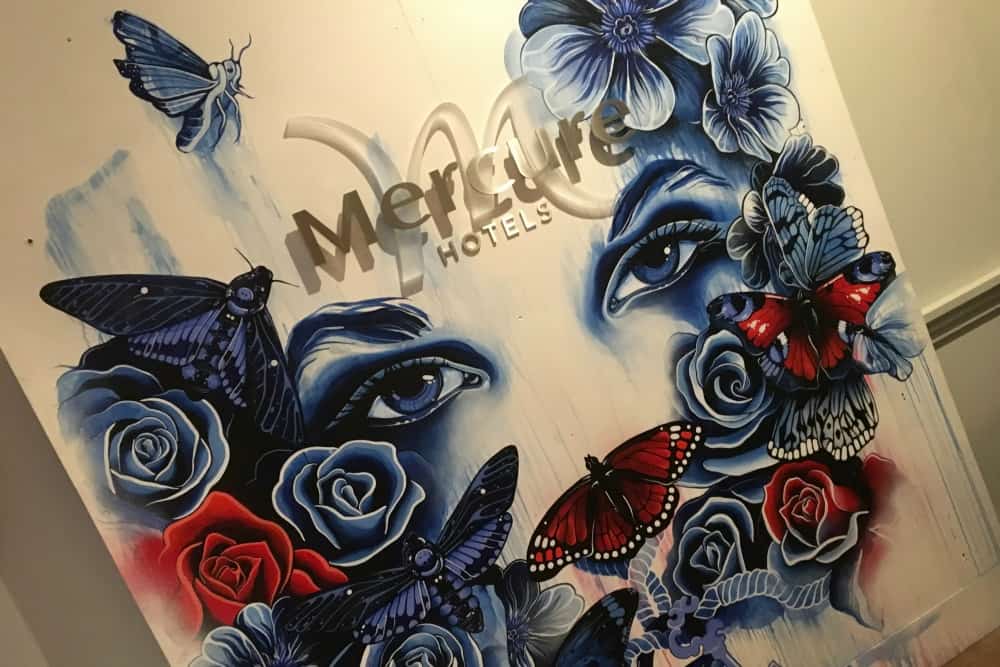 For a look behind the scenes at the Mercure Bristol Grand Hotel check out this review by Boo and Maddie.
Overall impressions – Mercure Bristol Grand Hotel review
When it comes to hotels I'm a sucker for well thought out decor and a comfy bed. And the Mercure Bristol Grand Hotel delivered on both these fronts. The location was also great, being just a stones throw from the Broadmead and Cabot Circus shops, and within easy reach of the harbour and city centre attractions. With these benefits I can get over the toiletries and the stern-faced staff. I'd definitely recommend this as a good base for a Bristol city break for couples and families who enjoy hotel stays.
Reasons to visit Bristol
So, what does Bristol have to offer that has me hankering for a return visit? Here's a few reasons why I'd like to go back with more time to spare:
Food and drink
Bristol has a great food scene with brilliant places to dine and views to match. The Glassboat Brasserie was a few minutes walk from my hotel and looked incredibly tempting when I passed on my way from Bristol Temple Meads Station. I can personally recommend eating at the Hotel Du Vin where Mr Tin Box and I have stayed a couple of times in the past. If you enjoy cider you also have to visit The Apple – another boat moored along the river offering about 40 different organic cider and cider-related drinks.
Great events
My first visit to Bristol with Mr Tin Box coincided with the annual Harbour Festival. We hadn't planned this but we were totally blown away with the scale of the event. There was live music and performances, food and craft stalls, and maritime activities happening across the city centre. Aside from this the city has a packed programme of events throughout the year. Seeing the International Balloon Fiesta is also high on my Bristol bucket list.
During my latest visit I just about had time to get to the Bristol German Christmas Market for a cup of mulled cider. The market in the Broadmead shopping quarter has 40 stalls open until Christmas Eve 2017.
Fun and educational family attractions
Way back before we had children I visited SS Great Britain – a ship designed by Isambard Kingdom Brunel that was way ahead of its time. I loved learning about its history and walking the decks of this wonderfully restored ship. It's somewhere I'd love to return. In more recent years I have visited the Wild Place Project with the Tin Box girls. This conservation-focussed extension of Bristol Zoo is another place I'd like to return, if only to see the lemur twins born this year.
It's the home of Banksy
Art is every where you look in Bristol. You wouldn't expect anything less of Banksy's home town. On the walk from Bristol Temple Meads Station I noticed plenty of art including this piano. I have to admit that the works weren't all to my taste, but this one tinkled my ivories – sorry! If you enjoy modern art and particularly street art then the annual Upfest art festival is a must. It's free and takes place across 35 venues in and around Bristol where artists paint live in front of visitors.
Have you visited Bristol? Where would you recommend staying and visiting?
Pin for later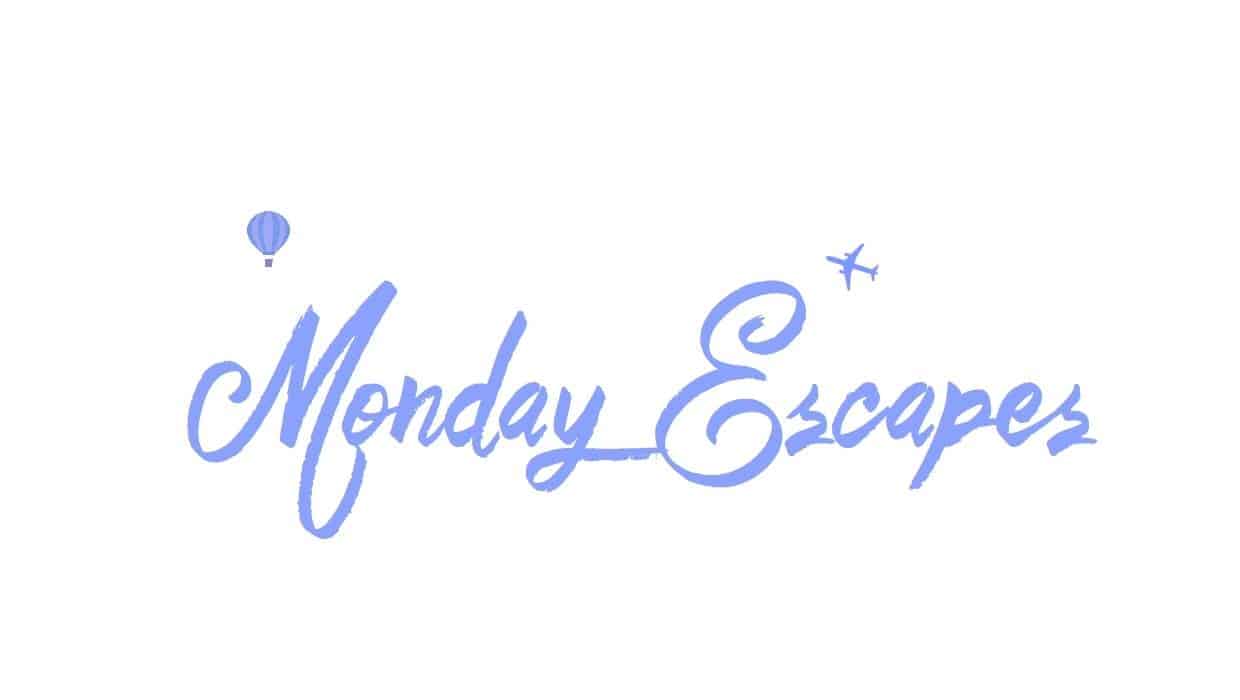 SaveSave
SaveSave
SaveSave
SaveSave
SaveSaveSaveSave