Tin Box Traveller Diaries: August 2016
August was the month of the staycation. We went on plentiful days out, one short break, one week-long holiday and we had the family to stay. And it all happened in our home county of Devon. It's so true that you don't have to travel far from home to have fun. Even the weather played ball for a lot of our adventures! Here's some of our August highlights:
Travel
Yes, we didn't travel far in August but we still managed to see some places that were totally new to us, like Ladram Bay in East Devon. We were blessed with amazing weather during our short break at this stunning coastal holiday park.
Slightly closer to home, we had a week away in Tin Box at Dawlish Warren. This is a traditional seaside resort with plenty of attractions within easy reach around South Devon.
Home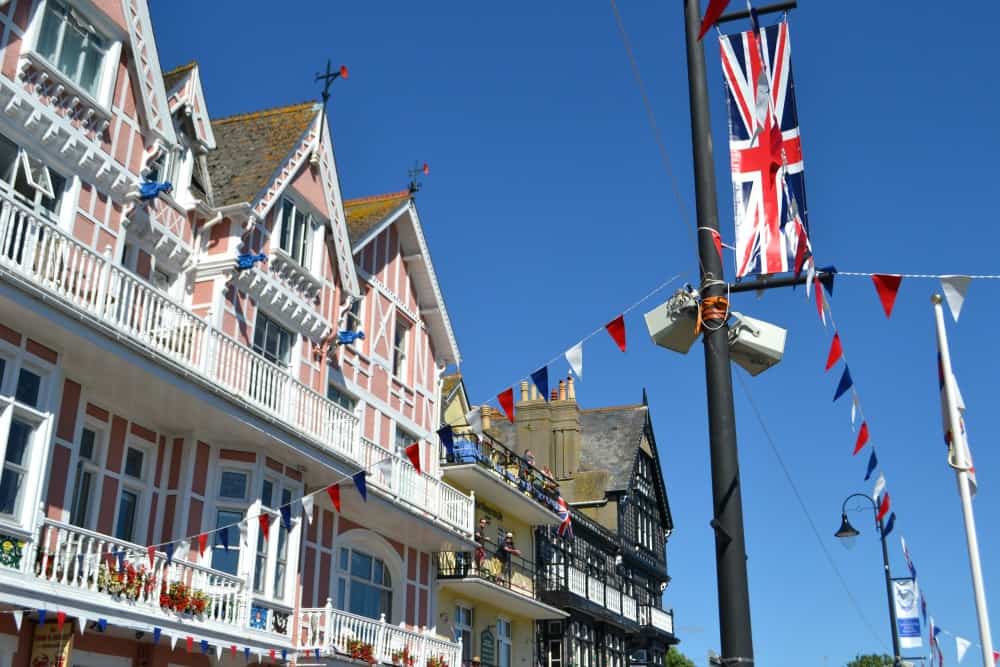 We had visitors and lots of them! Over the August Bank Holiday weekend we had all of the grandparents plus our niece and nephew staying. It was lovely to show them some of our favourite Devon beaches, walks and attractions.
We were also home for the biggest event in the local calendar – Dartmouth Regatta. This gave us at great excuse to play tourists in our own town.
Adventures
Mr Tin Box was working away the first week in August so it was down to the Tin Box girls and I to find some fun things to do in the local area. Fast Rabbit Farm has been on my radar for a while. Tin Box Tot was sad that we didn't see any rabbits but it had some interesting gardens to explore.
The following week we were invited along to a Devon blogger meet up at The Bear Trail in Cullompton, which was great fun.
On our way home from Ladram Bay we took a detour to Dartmoor and had a picnic at Hound Tor.
During our week away in Tin Box we had a few family days out in South Devon: Kents Cavern, Killerton National Trust, and Powderham Castle. Look out for the reviews coming soon.
Back home we had a few new experiences: Dartmouth Regatta; walking the coastline at Little Dartmouth; and catching the English Heritage ferry from Dartmouth Castle along the River Dart.
You can see pictures from all our adventures at a glance on my Instagram account.
Blogging
As ever, thank you so much for reading! I love hearing what people think about my blog so feel free to leave a comment below or browse around. You can also find me on Bloglovin', Twitter, Facebook, Instagram, Pinterest, Youtube, Google+ and LinkedIn.