Ladram Bay Holiday Park review – stay by the beach in Devon
If you are looking for a Devon holiday park on the beach then you must check out Ladram Bay Holiday Park in East Devon. It's a static and touring caravan site on the beautiful Jurassic Coast with all the facilities you need for the perfect family staycation. Read on to find out more about our lovely long weekend at Ladram Bay.
*Advertisement feature*
About Ladram Bay Holiday Park
Ladram Bay has its roots in farming. In the 1940s campers would ask to stay on the fields overlooking the beautiful beach. Since then, Ladram Bay has grown into one of the largest privately-owned holiday parks in the country. It not only has space for caravans, but also holiday homes, lodges and glamping pods. Many of the facilities have been revamped in 2016.
I can't emphasise enough how stunning the location is. The private beach will take your breath away.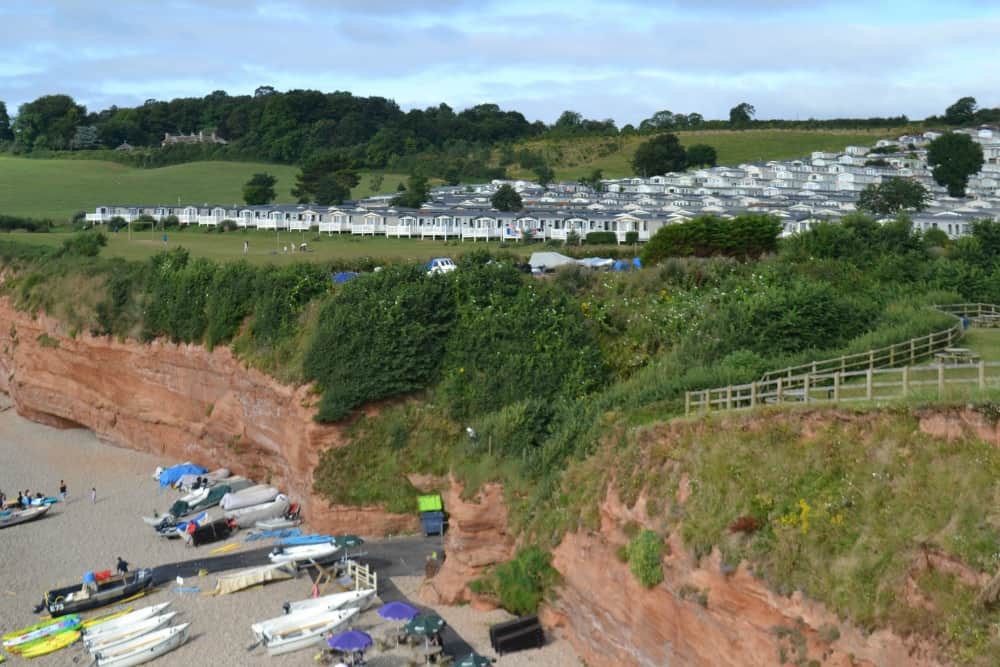 Our Ladram Bay holiday home review
Ladram Bay offers no less than 14 types of holiday homes onsite. They range from five star lodges, set in landscaped grounds with sea views and hot tubs, to basic, modern static homes.
Our dog-friendly holiday home, or 'static caravan' as I've always known them, was a Budleigh class. This is one above the basic class of caravan on site and we were pleasantly surprised with the standard of accommodation.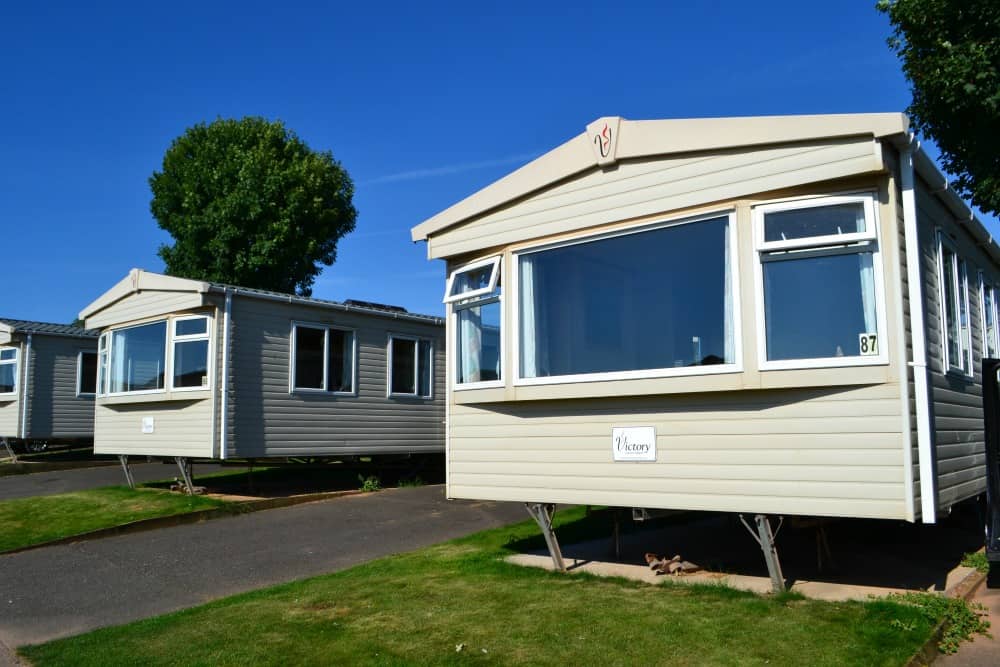 Our caravan was modern, came with a well equipped kitchen, an ensuite toilet to the master bedroom, a double shower in the main bathroom and a spacious living area. There was Freeview television, which was handy for entertaining Tin Box Tot while we got up slowly each morning. We even got a glimpse of the sea from our large front windows.
There was the odd bit of wear and tear on the furnishings, but it was spotlessly clean.
We were in the Bay View area of the park, very close to reception and just a short walk from the supermarket, takeaway and Three Rocks entertainment complex. The beach and slipway were just another few minutes away.
Onsite facilities
The holiday park has its own well stocked shop with gifts, swimming costumes (I forgot mine), food, drinks, toys and newspapers.
We were really lucky to have beautiful weather all weekend, but if it had been raining I can imagine we would have used the soft play and arcade a lot more. The Tin Box girls enjoyed a couple of spins around the indoor play area and Mr Tin Box rediscovered a favourite video game from his youth, Time Crisis.
Outside there's a playground that runs down the entire side of the swimming pool and entertainment complex with equipment suitable for kids of all ages.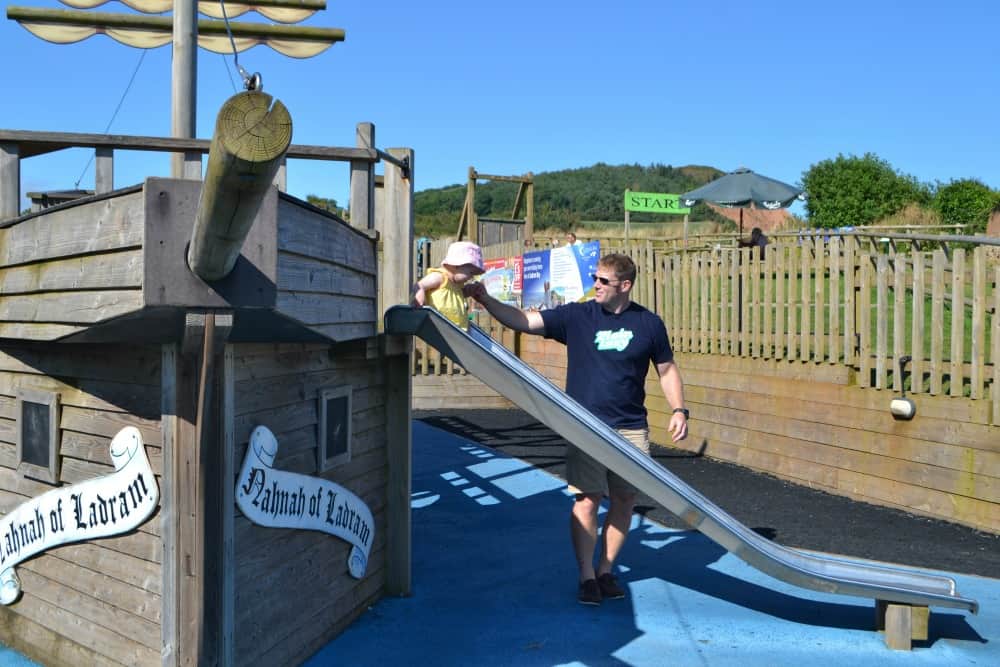 The swimming pool
This was a real highlight for us. The swimming pool has a double water slide, a wonderfully warm splash area, and a main pool with a jacuzzi. Tin Box Baby couldn't get enough of the slide.
In the changing area there are family changing rooms and a buggy park. If, like me, you forget to pack swim nappies there are some for sale just outside in the cafe.
NB. pool photo below courtesy of Ladram Bay.

The private beach
We loved the beach! When we arrived in Friday it was packed with people enjoying the sunshine and dipping their toes in the cool, calm water.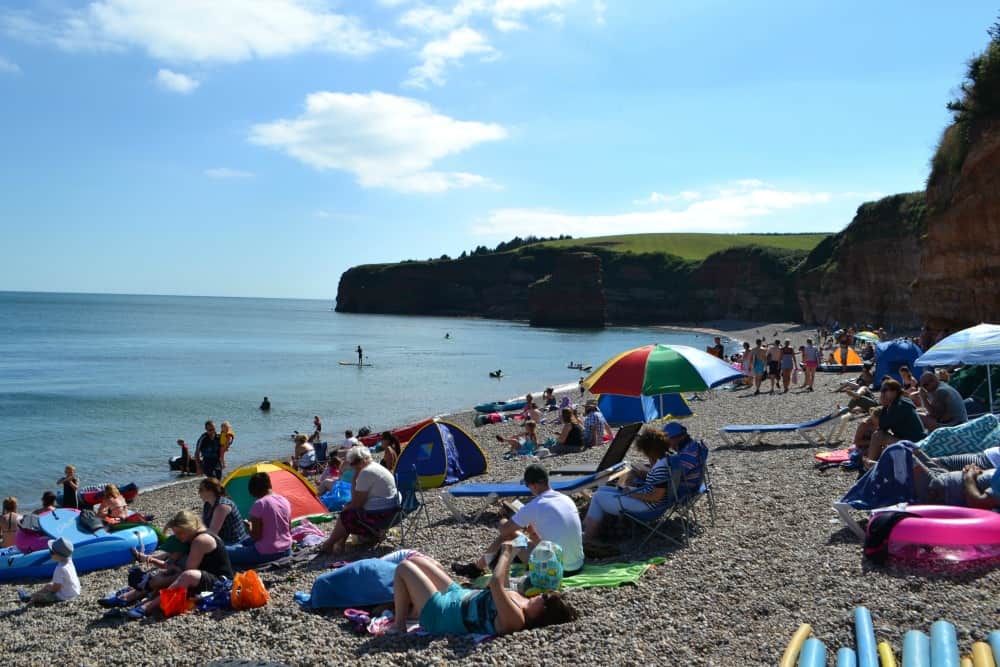 At the bottom of the hill leading to the beach there's The Shack which serves ice creams, drinks and snacks. You can also hire kayaks, rowing boats and motorboats from here.
We headed to the far end of the bay where there's an area of sand, ideal for building sandcastles, and lots of interesting rock pools.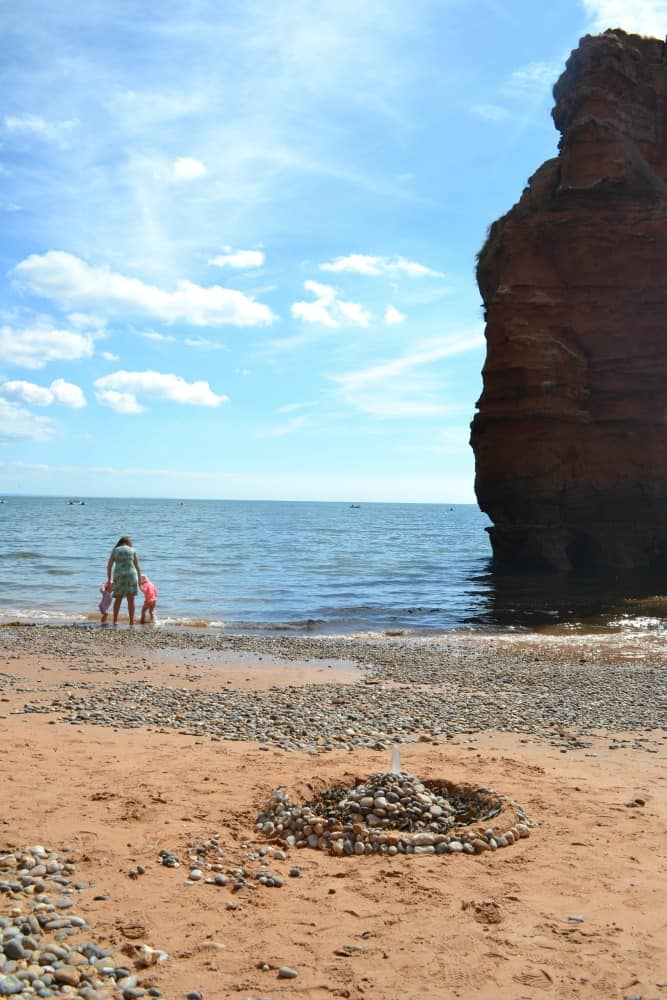 I may have gone a bit snap happy over the weekend and taken far too many shots of the beach – it really was stunning.
Eating out at Ladram Bay Holiday Park
We had brought a few meals to have at our caravan, but Pebbles Restaurant and Coast Takeaway tempted us to dine out on a couple of occasions.
Pebbles is on the top floor of the The Three Rocks entertainment complex and has panoramic views of the bay from its indoor seating and out on the terrace.
We popped in for lunch and ordered the Big Day Burger, a Mezze Board from the specials and two portions of sausage, mash and beans for the girls. They could have done with one between them because the portions were so huge.
We did have a problem with one of our meals but the staff were only too happy to help and replaced it promptly.
Coast Takeaway was really handy after a busy day spent swimming and exploring the beach. We grabbed a pizza one evening before going to the kids' disco, which saved us some time cooking. Fish and chips, and burgers are also available from midday to 10pm.
Entertainment
Ladram Bay's entertainment programme runs from 9.30am to after 11pm every day.
On our first morning we made it along to Pickles Playtime in the Waves Bar, where there were crafty activities for under fives. This is followed by sessions for older kids and teens in Ozzie's Club, family quizzes, and some of the holiday park's paid activities, like raft building, sea scooters and body zorbing.
Each evening the entertainment at the Three Rocks complex starts with a kids disco. Our girls love to dance, so thought this was great fun. The disco is followed by the Ministry of Fun, which is half an hour of games for the kids. The entertainment team work really hard and had the girls enthralled.
As the evening goes on the entertainment becomes more geared towards adults, with bingo and cabaret acts. Kids can go off to Ozzie's Den next door. Under eight-year-olds must be supervised.
Things to do in the area
In the three days we had to enjoy Ladram Bay we were on the go all the time (if you don't count Tin Box Baby's afternoon naps). This meant we didn't have chance to explore the local area. However, if you're staying longer you might like to check out these attractions, some of which offer a discount to Ladram Bay guests (ask at reception):
Handy to know
Travel cots, high chairs, bed guards, safety gates and pushchairs are all available to rent for £10 a week with a £25 refundable deposit.
Ladram Bay does offer wifi, but it is limited, especially in peak season. We found the best place to pick up the free service was in the cafe at the pool.
Ladram Bay has a number of dog-friendly caravans across its accommodation grades.
Our Ladram Bay Holiday Park review verdict
We had a lovely long weekend at Ladram Bay and would recommend it if you are looking for a UK holiday park staycation in a fantastic location.
For up-to-date information about Ladram Bay and bookings visit the website.
Disclosure: we were guests of Ladram Bay Holiday Park in exchange for a review. All opinions are my own and those of my family.
Looking for Devon holiday parks? Why not save this review of Ladram Bay Holiday Park on Pinterest.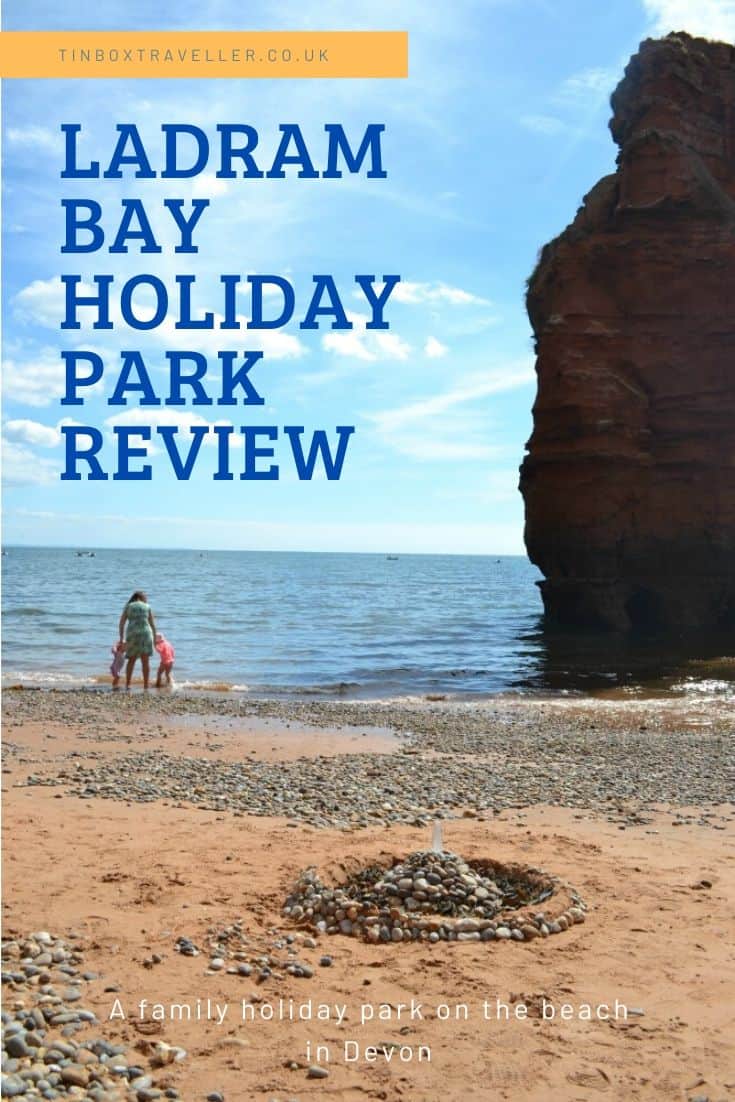 I love hearing what people think about my blog so feel free to leave a comment below or browse around. You can also find me on Bloglovin', Twitter, Facebook, Instagram, Pinterest, Youtube, and LinkedIn.