Puy du Fou: where to stay while visiting France's top theme park 
If you are planning a visit to Puy du Fou in France I'd recommend spending at least two days in the Grand Parc. This means an overnight stay or more. Luckily there's lots of accommodation options in the park and close by. Here's my tips on visiting Puy du Fou and where to stay, including hotels and camping.
*Advertisement feature*
Puy du Fou delayed the start of its 2020 season until 11 June. Find out what social distancing measures have been put in place.
I visited Puy du Fou as part of an unpaid press trip. I have already written about the best shows for families which you can read to give you an overview of what this incredible attraction is all about. It's much, much more than a theme park!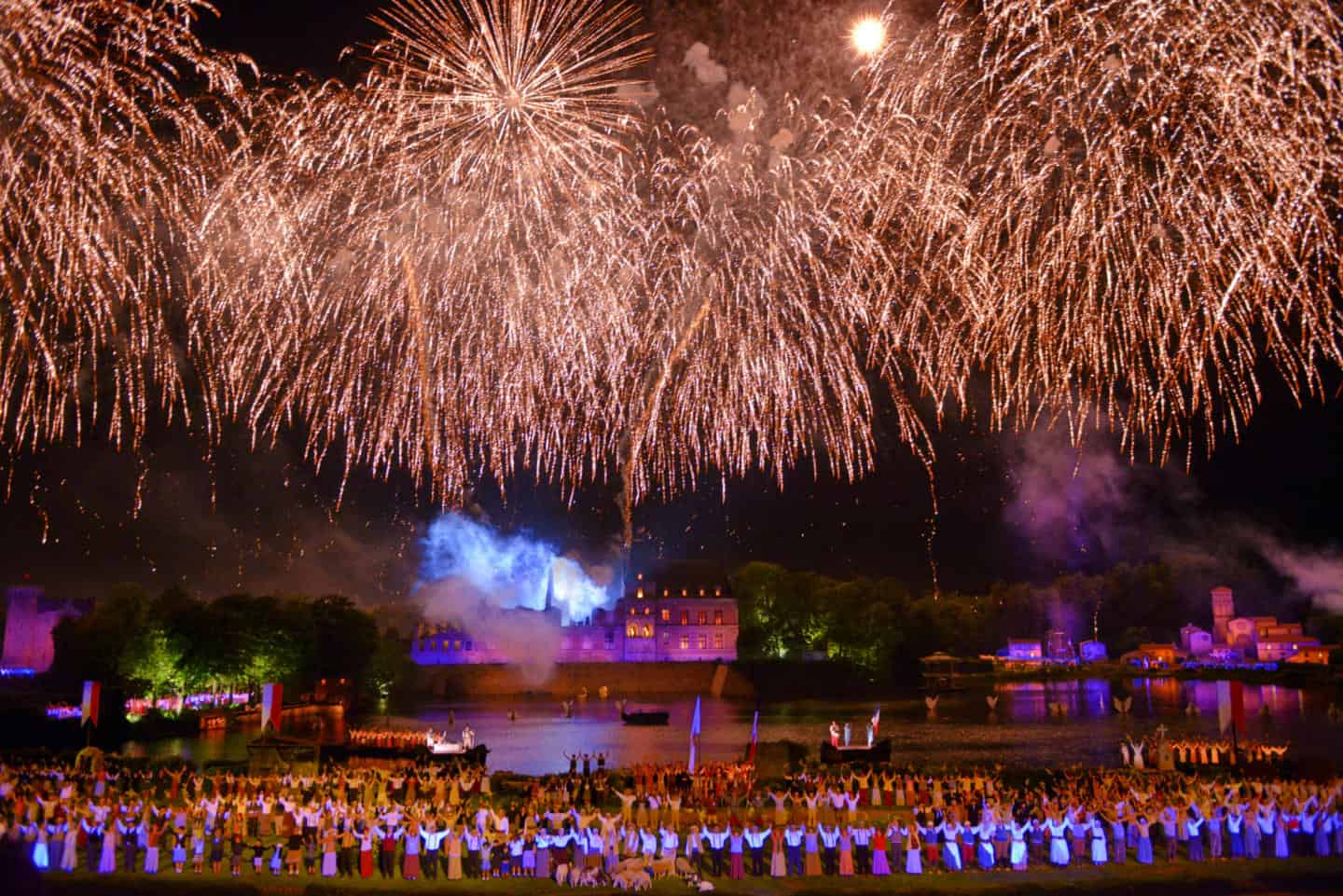 Puy du Fou accommodation options
There are several Puy du Fou accommodation options depending on the experience you want, how far you are willing to travel each day and where the Grand Parc fits into your holiday plans. 
If you are coming to France just to visit Puy du Fou with kids then you must consider staying in La Cité Nocturne – the park's hotel complex. This will give you easiest access to the park and the chance to stay in themed accommodation that will really wow.
If you are adding Puy du Fou onto a longer holiday in France you may want to keep costs down and stay off site. There are plenty of options available for this too including hotels, campsites and self-catering accommodation. However, I'd still recommend a stay in one of the Puy du Fou hotels – they are incredible.
Puy du Fou hotels – La Cité Nocturne
There are six historically-themed hotels at Puy du Fou. If you want to immerse yourself in the whole experience and avoid spending part of your day travelling, I can recommend staying in La Cité Nocturne – the night city. You also get a dedicated entrance to the park.
Each hotel is themed around a period of history, from Ancient Rome to the 18th Century. For families there are rooms sleeping from four to six people.
Here's an overview of each of the hotels:
New for 2020 – 'Le Grand Siècle'
'Le Grand Siècle' is a new 4-star hotel, styled on the world of Louis XIV,
the Sun King.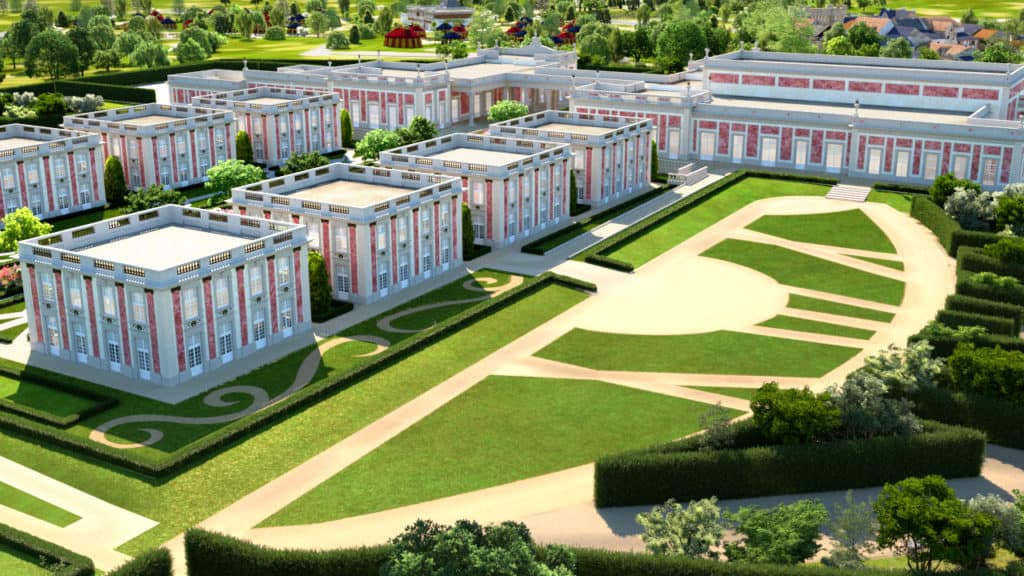 Set amidst three hectares of French formal gardens, the 96
family rooms are adorned with elaborate fabrics, brocade tapestries and
gilt-bronze mouldings, while 'La Table des Ambassadeurs' restaurant features a 'royal' menu, created by world-renowned chef, Yannick Alléno.
Les Îles de Clovis
During my press trip without the kids I stayed at Les Îles de Clovis. This is village of 50 Middle Ages style huts on stilts in a purpose built lake.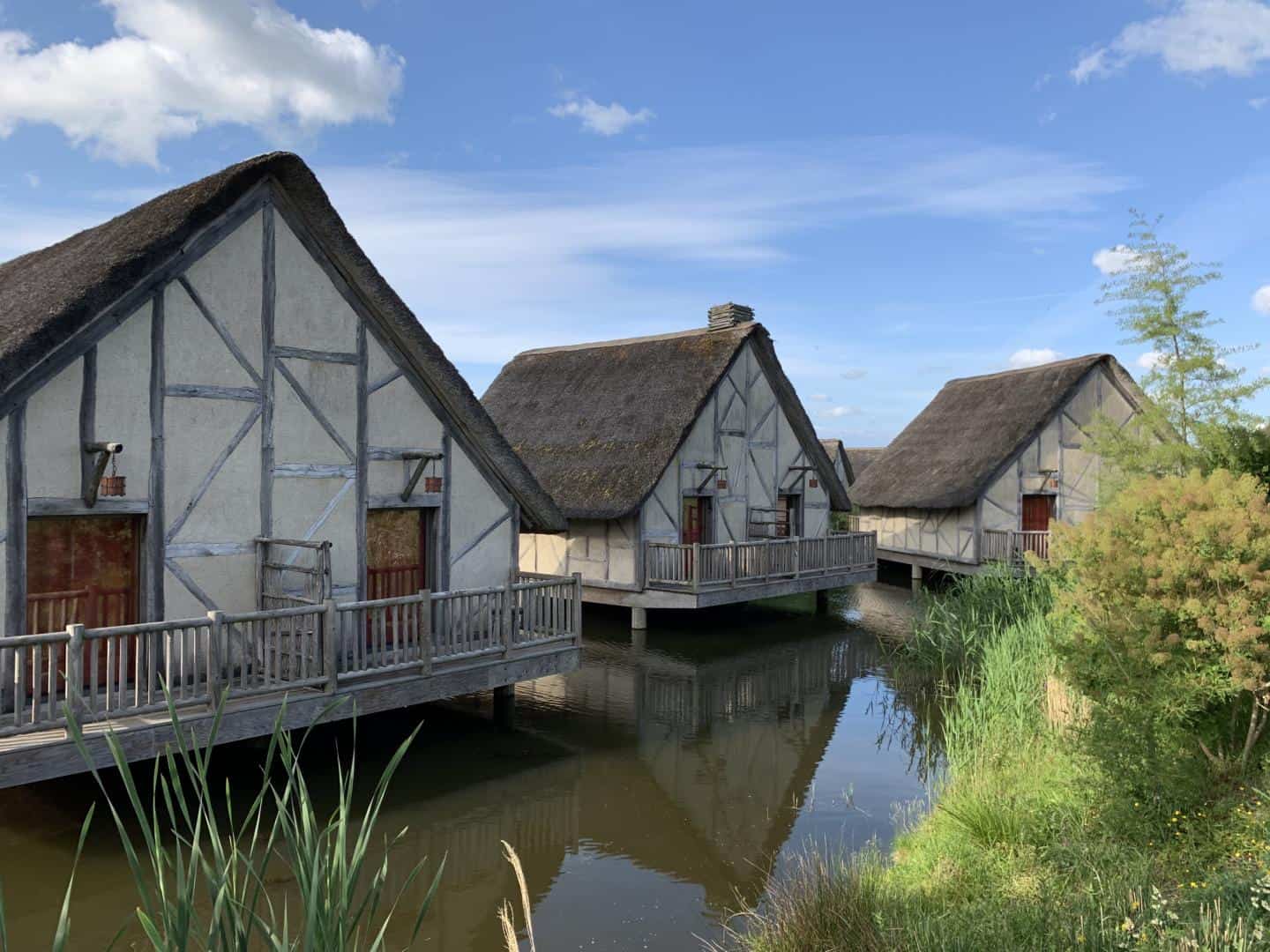 But as you step through the door you are greeted with modern facilities built to a very high standard. Expect no plastic here. Even the wet room sink was hollowed out granite and the furniture is made of solid wood.
My balcony overlooked the lake where there were ducks and the ripples of carp below the surface. Both would have been happy for a snack or two to be dropped over the side, but as I didn't have the kids with me I had little to offer them.
My hut slept five people. There were bunk beds for kids in their own area at the front of the hut, and a single bed and double bed that could be partitioned with a heavy curtain.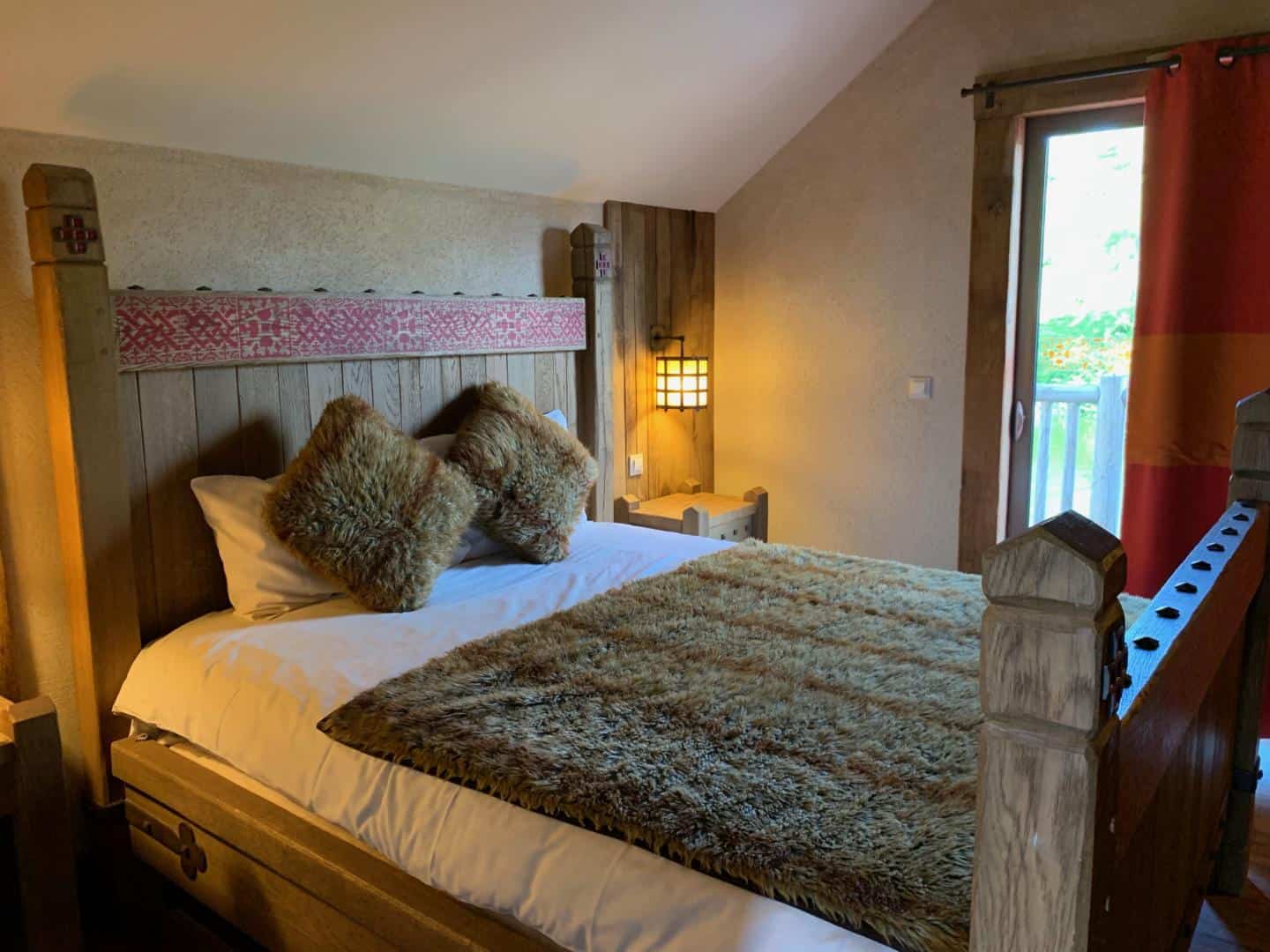 The room was decorated with authentic looking weaved baskets and a large wooden shield on the wall.
Of course, there were plenty of 21st Century features too like a hanging rail, a safe, a TV, desk and a hairdryer.
Here's a tour and a taster of other places to stay at Puy du Fou:
Eating at Les Îles de Clovis
This hotel has its own buffet restaurant where you eat breakfast, which is included in your stay, and dinner when booked. The food here was excellent, as it was at every place I ate at Puy du Fou. 
There's a full continental breakfast in the morning and dinner was an array of fish dishes, roasted meat, salads, seasonal vegetables and delicious French bread. To follow there was plentiful cheese, tarts, gateaux and fruit. In 2019, dinner cost €21 for adults and €11.50 for children when booked in advance.
Les Îles de Clovis review
I felt like I was in the lap of luxury at Les Îles de Clovis. The only thing missing for me was the ability to make a cup of tea or coffee. If the kids were with me I'd bring plenty of snacks and drinks for them for the times when we were chilling out in the room. There's was nowhere to buy kids snacks around the hotels.
Something else worth mentioning is that Les Îles de Clovis is very close to the arena where the biggest show, La Cinéscénie, happens late at night from early June to mid-September. The pyrotechnics are remarkable and made my substantial hut shake until past midnight.
I reckon my kids would have slept through it but light sleepers would have difficulties.
La Villa Gallo-Romaine
This was Puy du Fou's first hotel and was built in 2007. You can stay in one of 300 family rooms in this Roman villa surrounded by columns and gardens typical of Ancient Rome. The accommodation is billed as being three star.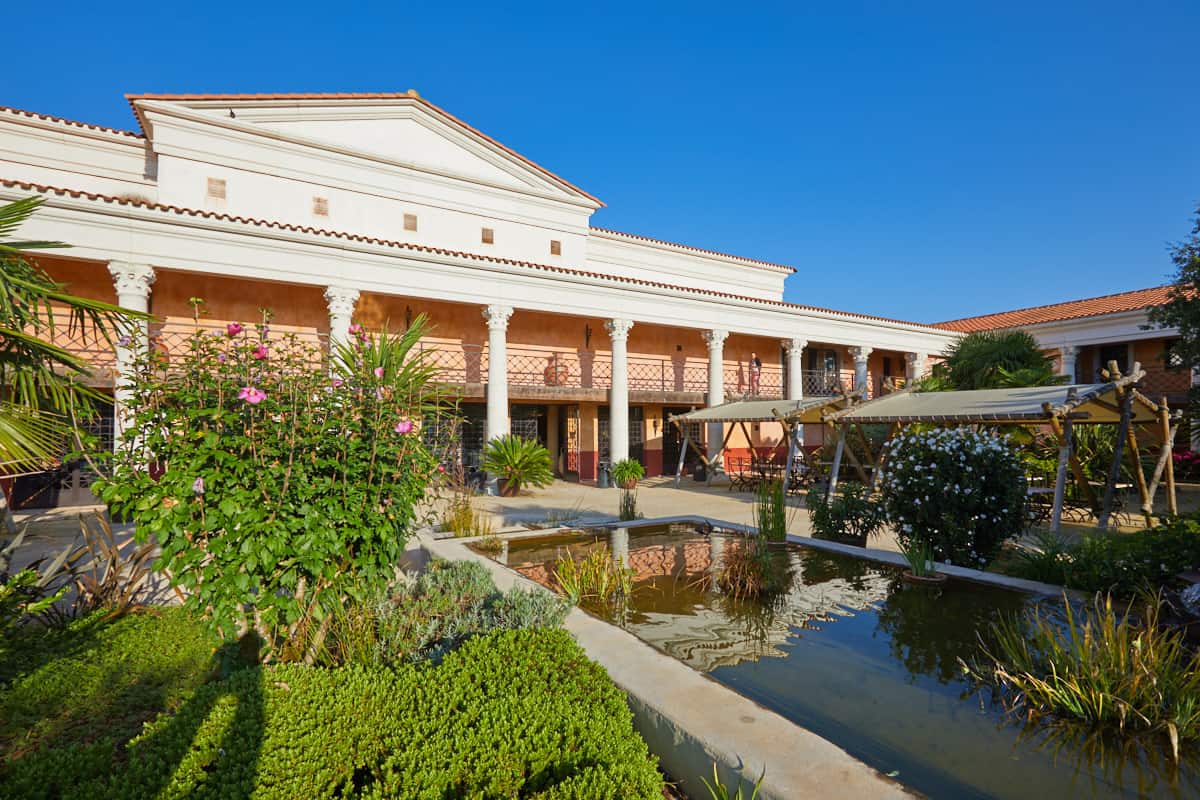 In 2019, dinner in L'Atrium restaurant cost €22 for adults and €11.50 for children when booked in advance.
Le Camp du Drap d'Or
Think glamping, but to the max. Le Camp du Drap D'Or is made up of 100 vibrant tents styled on those used by Francis I of France and King Henry VIII of England during their campaigns on the continent. 
Inside you sleep on a four-poster bed and are surrounded by embroidered tapestries. There are bunks for the kids. Everything has been tailor-made based on paintings and engravings from the period.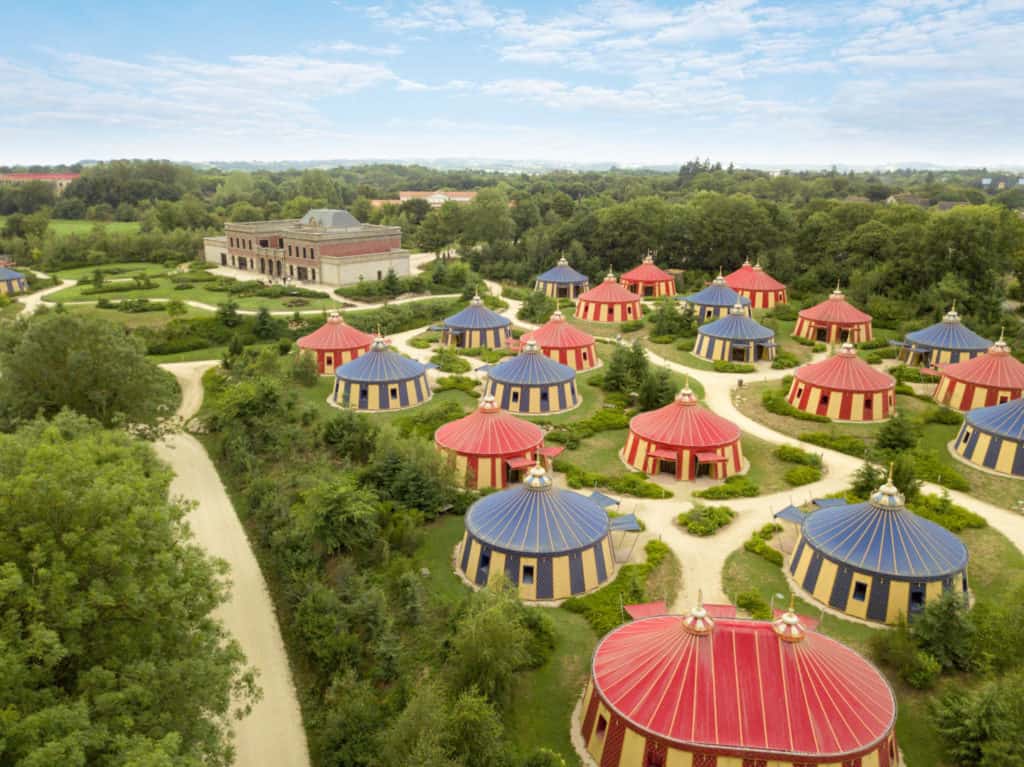 A seat for King Francis' rather lavish campfire buffet costs €23.50 for adults and €11.50 for children when booked in advance.
La Citadelle
Ever wondered what it would be like to sleep and eat in a Medieval fortress? Step through the castle gate of La Citadelle and you'll find out. The high quality and authentic styled furnishings help to transport you back in time alongside plenty of modern comforts.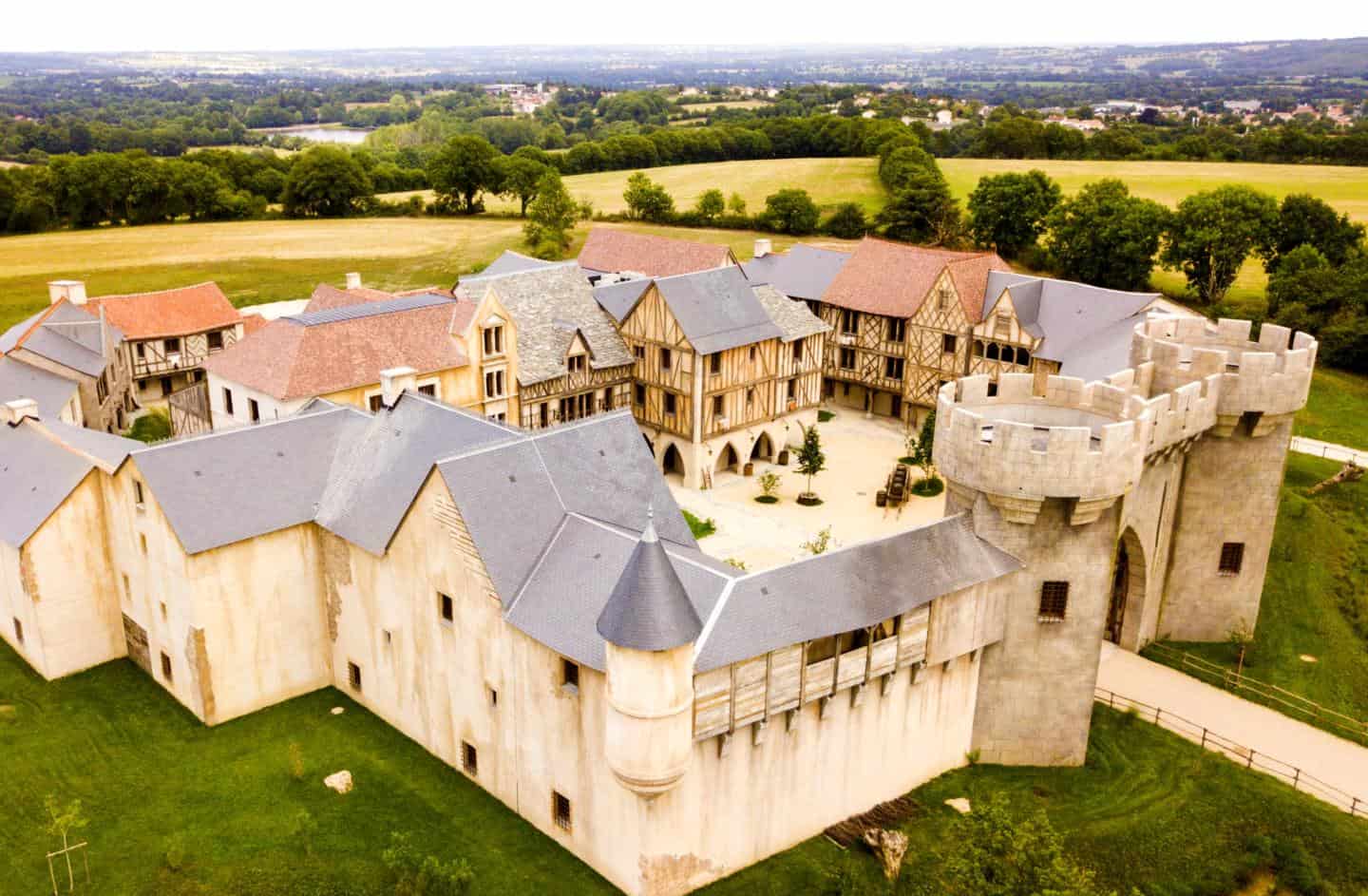 There are rooms to sleep five and three people in this hotel.
You can also eat here. I had a medieval buffet banquet in the L'Ecuyer Tranchant kitchen restaurant on my first night at Puy du Fou. It was so good I had to go round a few times to sample the roasted meat, breaded salmon and filled omelette main courses. This cost €23.50 for adults and €11.50 for children in 2019 when booked in advance.
Le Logis de Lescure
Puy du Fou's most luxurious accommodation are four suites in a Vendée-style 18th Century building. These sleep up to six people and each has its own private terrace for dining.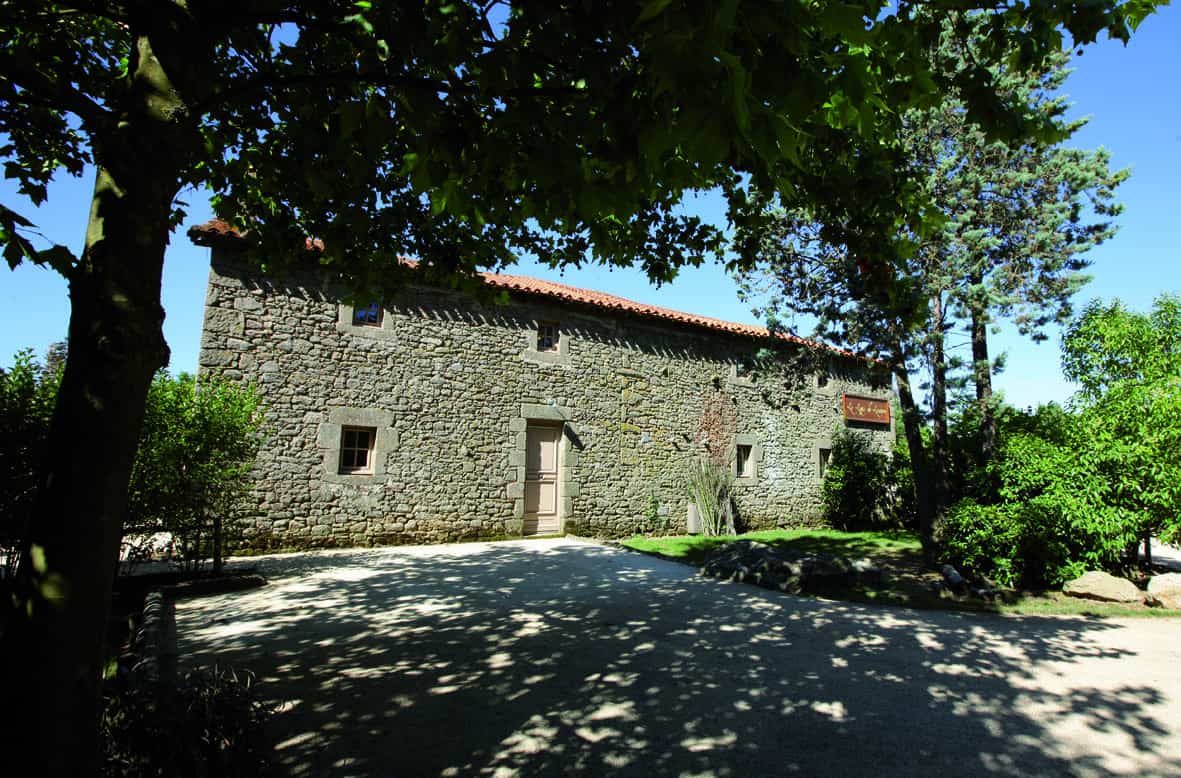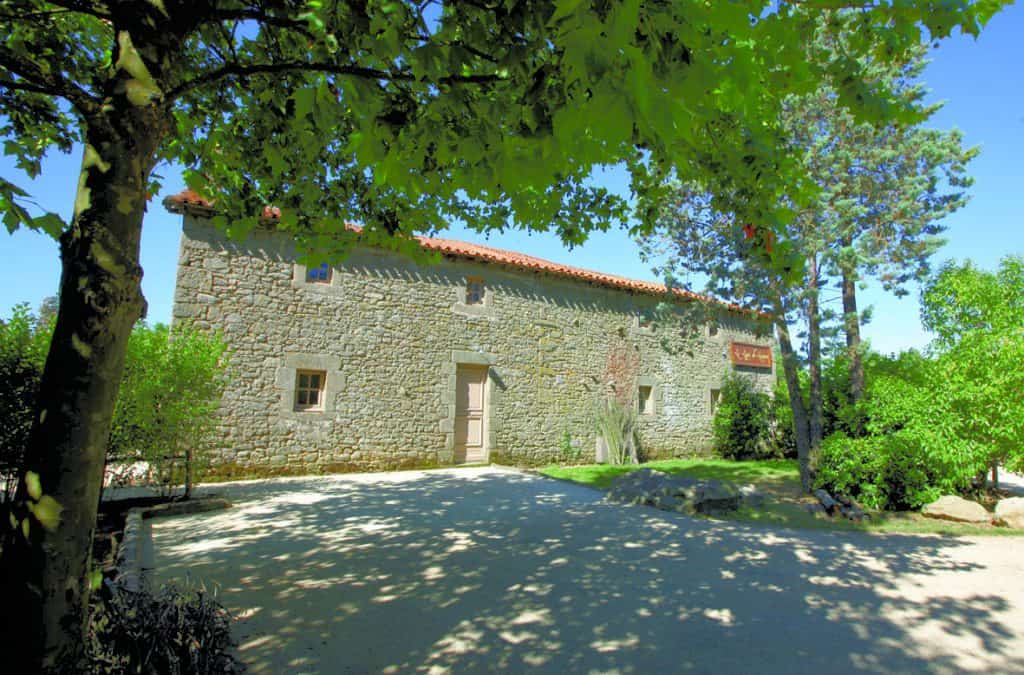 Other luxuries include a mini bar (extra charge), having breakfast bought to you and an Emotion fast track pass for each guest. These usually cost €15 per person per day and get you the best seats at each Puy du Fou show without queuing.
Extra information about the Puy du Fou hotels
There's no onsite shop but you can find one in Les Herbiers. Accommodation at Puy du Fou is not geared towards self-catering, so you'll not find facilities for cooking your own meals.
Staying at Les Îles de Clovis when I did in June 2019 would have cost €600 for a family for four staying two nights B&B. This included park entry but not lunch or dinner. These must be booked separately. 
Find out more and book accommodation at Puy du Fou.
You can eat lunch and dinner in the Grand Parc but only dinner at the hotel restaurants. So don't plan to pop back to your room for a bite and siesta.
Find out more and book dinner at a Puy du Fou hotel.
Puy du Fou camping
When I return to Puy du Fou with my family I expect it will be part of a road trip.
Camping at Puy du Fou
If we had a camper van, motorhome or caravan we would have the option to stay in the car park at Puy du Fou. 
This costs €10 and includes waste disposal and water points, electric hook up, and toilet facilities. Fresh bread is on sale in the morning and evening. 
Find out more about camping at Puy du Fou.
You can also find other campsites close to Puy du Fou:
Yellow! Village Le Pin Parasol
During a previous visit to the Vendée we stayed at Le Pin Parasol campsite in La Chapelle-Hermier. This is an hour drive from Puy du Fou and has pitches for tents, caravans, and motorhomes as well as mobile homes and glamping tents.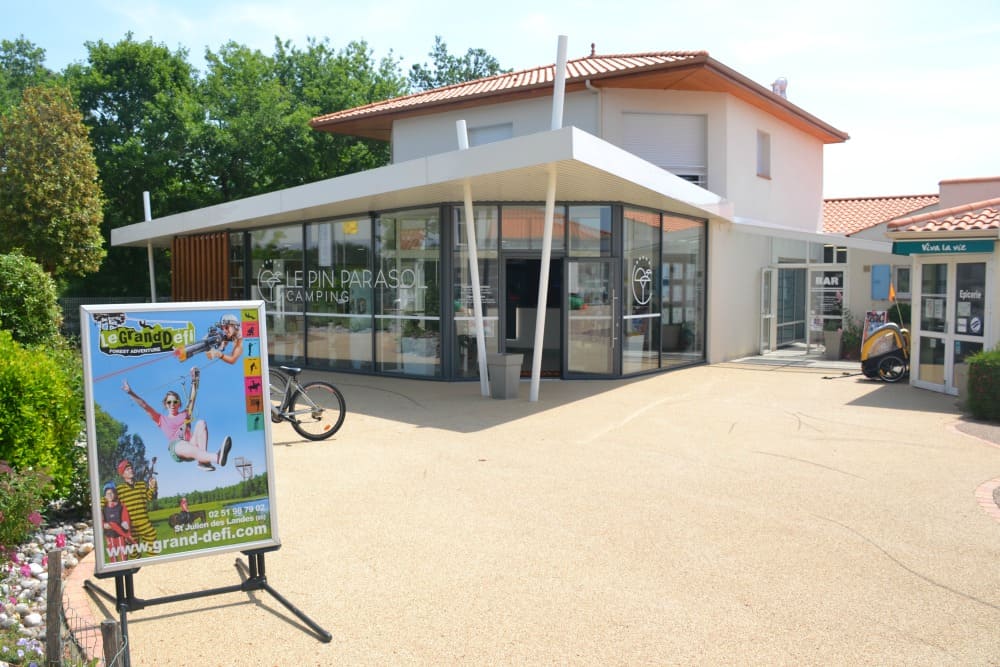 The site is medium-sized and comes with an entertainment complex, takeaway, restaurant and swimming pool with splash park and slides. Take a look at our full review of our mobile home holiday at this campsite in the Vendée.
More campsites in the Vendee and Loire Valley
The Camping & Caravanning Club have a few affiliated campsites in the Loire Valley that would give you base for travelling to Puy du Fou. The closest ones are Domaine de l'Etang, which is an hour away, and L'Île d'Offard, which is an hour and 20 minutes away.
Hotels near Puy du Fou
Puy du Fou's closest town is Les Herbiers, where you'll find a few hotels. Many of the places to stay in the area are small independent hotels but you can find a Best Western in Les Epesses. Expect hotels near Puy du Fou to fill up fast over the weekends and during the peak holiday season.
Start your search for a hotel near Puy du Fou on Booking.com:
Let me know if you have any questions about staying at Puy du Fou or can recommend anywhere else to stay nearby.
Disclosure: I was invited on a press trip to experience Puy du Fou and had my travel, accommodation and park entrance covered in exchange for coverage on my blog and social media. All opinions are my own. Images in the Les Îles de Clovis section of this post and the video are my own. All others are courtesy of Puy du Fou.
Planning to visit Puy du Fou with kids? Why not save this post about Puy du Fou and where to stay.