Dartmouth Regatta 2016 in pictures
We planned our August holiday so that we'd be home during the biggest event in our town's calendar – Dartmouth Regatta. Or, to give it its full title, the Port of Dartmouth's Royal Regatta. Ooh la la.
Dartmouth Regatta takes place over the space of a week but the main activities happen on the August Bank Holiday weekend. There are boat competitions on the River Dart, family races on the South Embankment, as well as air displays, fireworks and music at the bandstand. Then out on the English Channel there are sailing races. This year, the Regatta also welcomed home the GB Sailing Team which made an appearance on Saturday.
The Regatta marks the peak of Dartmouth's summer season, which is saying something as we've found it is a busy tourist destination all year round. We feel very lucky to live in such a beautiful part of the UK. However, it can be easy to take the river views and quirky architecture for granted when they're the backdrop for running errands and dashing between play groups.
We used the Regatta as an opportunity to see our home through the eyes of tourists, wandering around the harbour and streets, soaking up the atmosphere. We also took a walk up to the headland at Little Dartmouth from where we could see some of the seaborne action.
Here's a few of the pictures I took during the weekend.
Dartmouth Harbour
The River Dart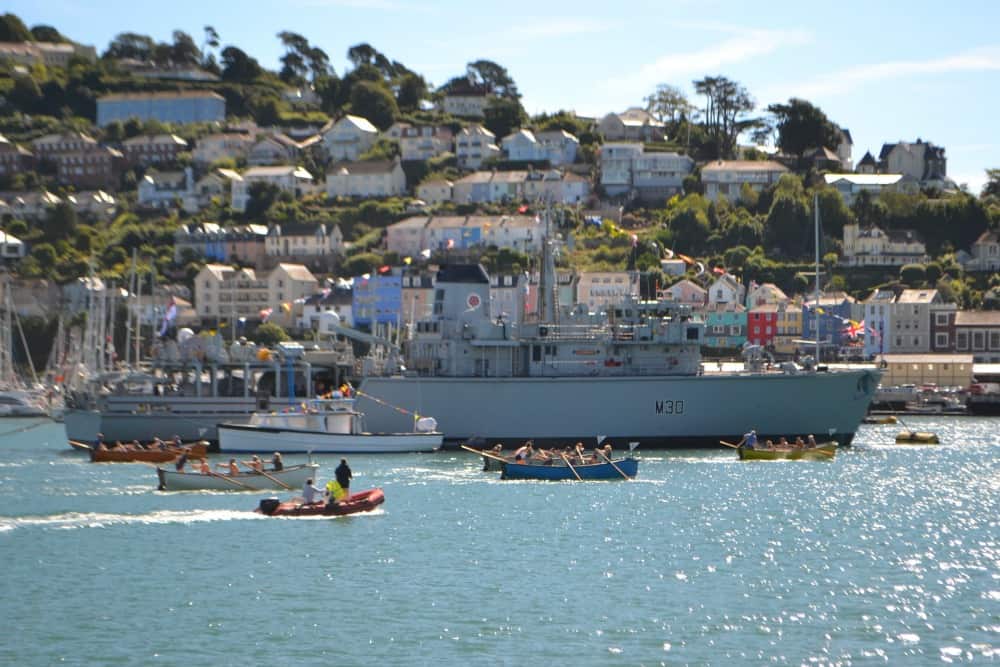 Dartmouth Regatta guard ship, HMS Ledbury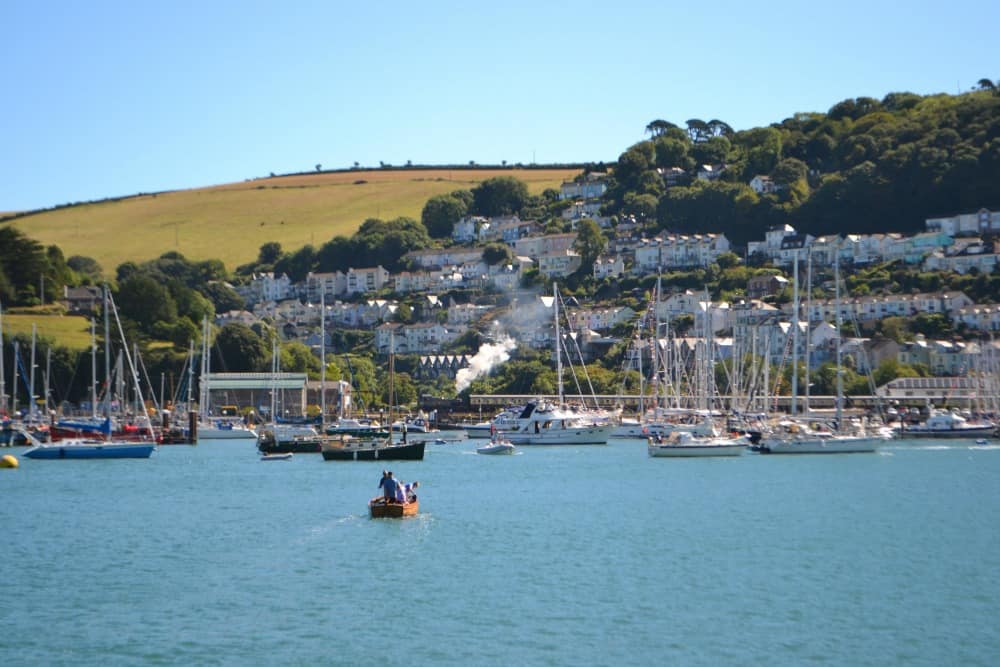 Smoke from the Dartmouth Steam Railway train leaving Kingswear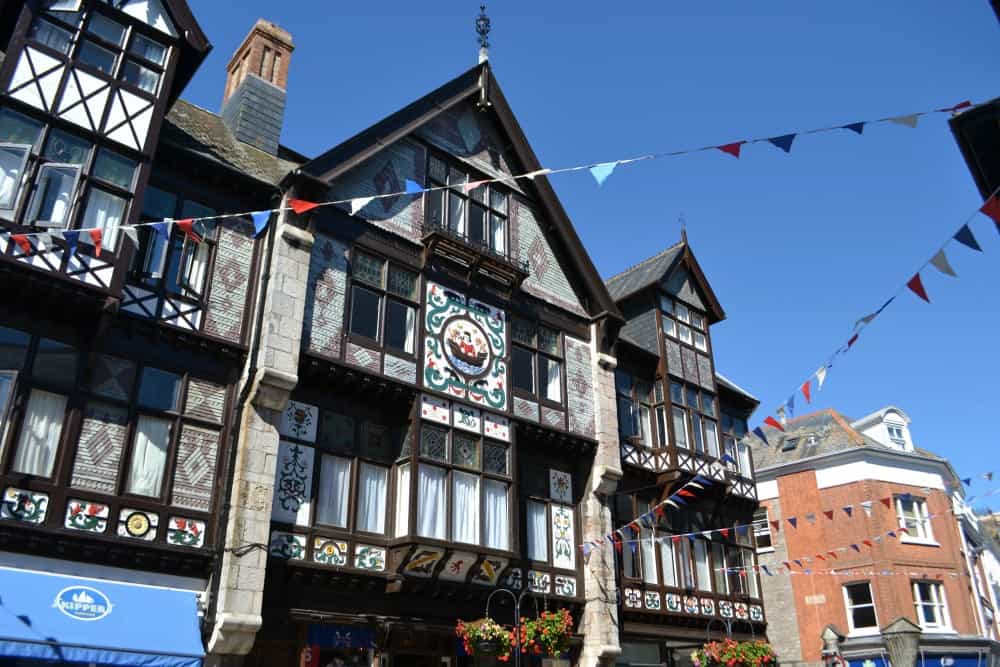 Regatta flags flying in Fairfax Place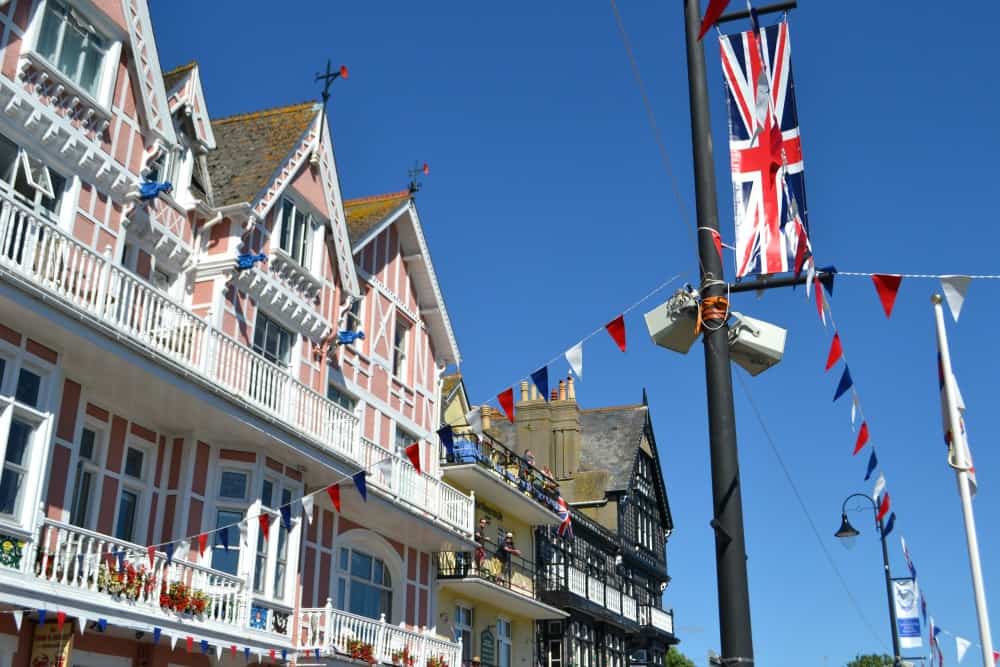 South Embankment
Tin Box Tot painting a penguin at the China Blue stand
Tin Box Tot learning to sail at the Volvo Sailing stand
The Red Arrows from our back garden
Sail boats spotted from the mouth of the River Dart
Tin Box Dog on a walk at Little Dartmouth

Little Dartmouth
What did you get up to over the August Bank Holiday weekend?
Pin it
I love hearing what people think about my blog so feel free to leave a comment below or browse around. You can also find me on Bloglovin', Twitter, Facebook, Instagram, Pinterest, Youtube, Google+ and LinkedIn.