Holidaying in South Devon: a caravan staycation
We landed on our feet, or steadies, when we came to live in Devon. It's a county with 300 miles of coastline, two national parks, an array of family attractions and hundreds of beach resorts, holiday parks and camp sites. The latter means we are spoilt for choice when planning caravan staycations in Tin Box.
This August was the perfect opportunity to play tourists in our own backyard, having spread our wings and had a holiday abroad earlier in the year. We towed Tin Box just an hour down the road to the popular seaside destination of Dawlish Warren and used it as our base for exploring South Devon for a week. Look out for further posts on some of the places we visited. In the meantime, here's an overview.
Pitching up for a caravan staycation at Dawlish Warren
We're members of the Caravan Club which gives us access to sites around the country as well as rallies run by regional club centres. We joined a rally with the West Hampshire Centre in the fields at Dawlish Warren Farm. This was back to basics caravanning with no electrics, a slow flowing water tap, and no toilet block. It's not for everyone, but we like it, and at £64 for a week it made for a budget family break.
The farm is a short walk from the Warren itself and about an hour's walk from Dawlish town along the sea wall (walking at toddler pace). There's usually a programme of social events on caravan rallies and this one was no different with games, quizzes, cream teas and bacon butties throughout the week.
We hadn't been out in Tin Box for about three months and Mr TB had also splashed out on a second-hand Isabella awning just before our holiday, so it took us most of the afternoon to set up. The end result wasn't half bad though. It gave us a lot of room for the girls to play indoors on the wetter days.
Fun at the caravan
Something we love about caravan rallies is that you can open the door and let your children roam freely. The Tin Box grandparents joined us on the rally and our girls tottered between our caravan and their motorhome all week.
We had a lot outings planned for our caravan staycation but during the couple of days when we did relax at the van we got out the paddling pool, kite and air rocket to entertain the girls.
Days out in South Devon
At the beginning of our week away the weather was typically British, so we sought out some wet weather activities in South Devon. Somewhere that we've been meaning to go to for a while is Kents Cavern. It's Britain's most important Palaeolithic cave and one of a significant network of ice age sites in Europe. A soggy day was the perfect excuse to pay it a visit.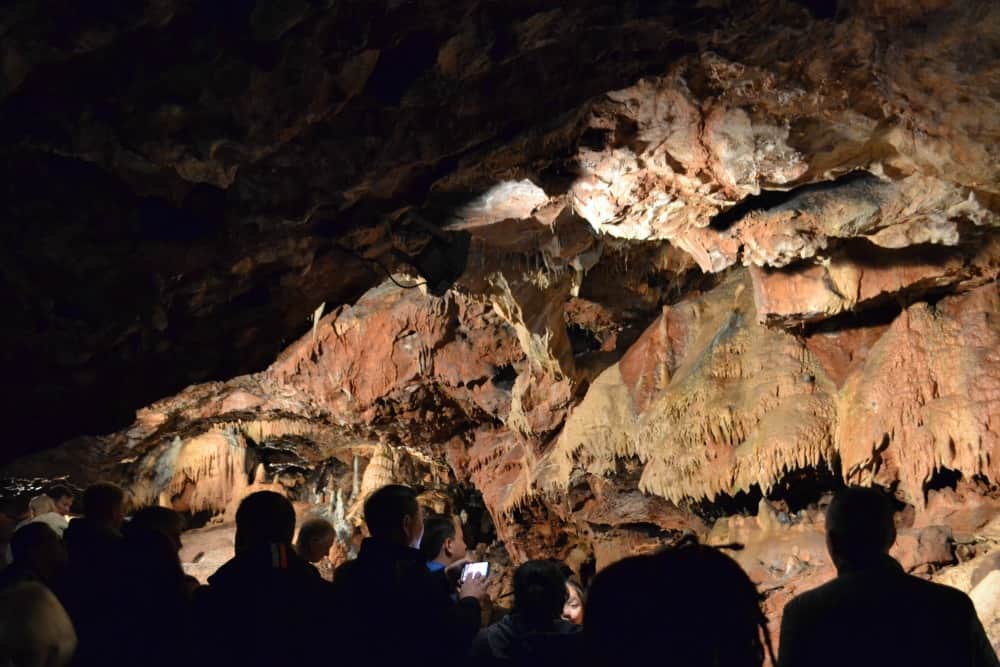 By the time we emerged from the cavern the weather was looking up so we walked from the attraction down to Meadfoot Beach just under a mile away. It was blowy but the view was worth it.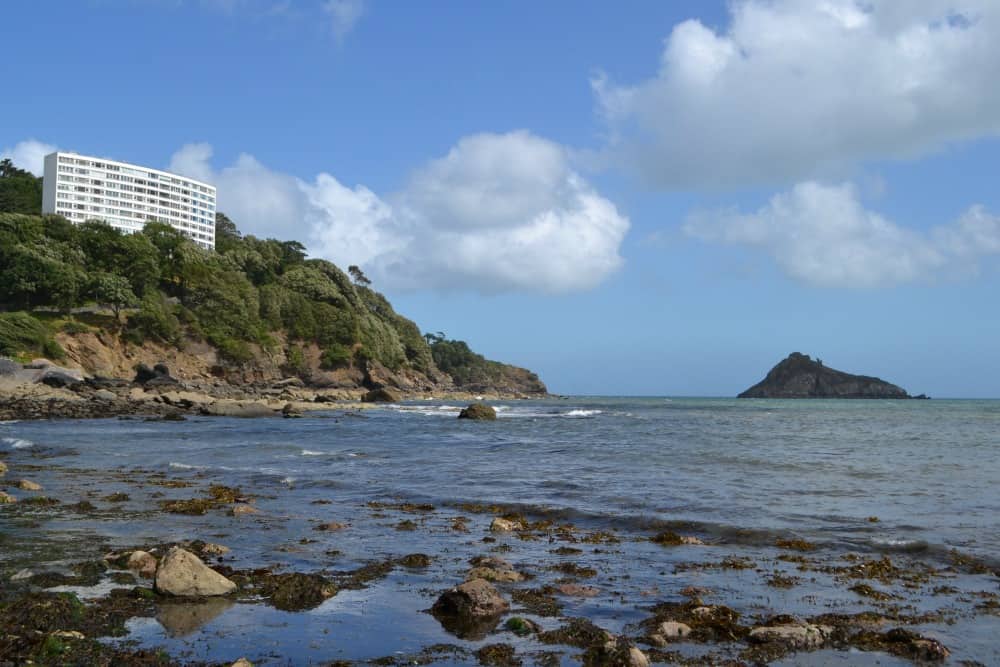 That evening we saw a display by the Red Arrows on Dawlish seafront before the annual carnival. The display was great considering the team obviously had half an eye on a weather front that was moving down the coast.
Sadly the rain began to fall not long after the beginning of the carnival. Full credit for the participants for continuing the procession in less than perfect conditions.
The dark clouds were back the next morning, so we decided to find an indoor pool to let the girls burn off some energy. Many of the holiday parks in Dawlish Warren accept day visitors so we did a quick Google and found Cofton Country Holidays – an award-winning caravan and cottage park with indoor and outdoor pools. This was a great find, with modern pool facilities, including a sauna, indoor splash zone and hydro-therapy bubble loungers. After our swim we sat down in the cafe which serves fantastic food. I can recommend their fish finger sandwich with skin-on fries and salad, and Tin Box Tot enjoyed her fish and chips. The girls also enjoyed the soft play while we waited for our swim time.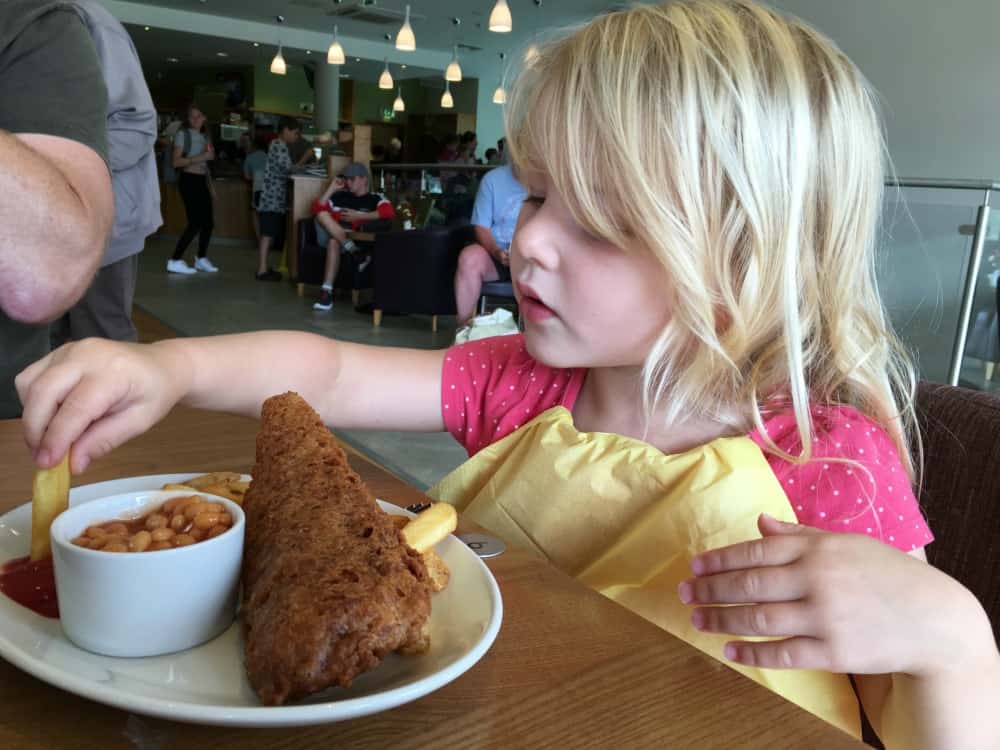 By day three the weather was improving so we braved an excursion with a bit more outdoor fun involved. Killerton National Trust was 40 minutes away, just north of Exeter. We roamed the estate with Tin Box Dog for a couple of hours before breaking for lunch and a wander around the house. Tin Box Tot loved making dens in the woods and completing the children's trail in the house.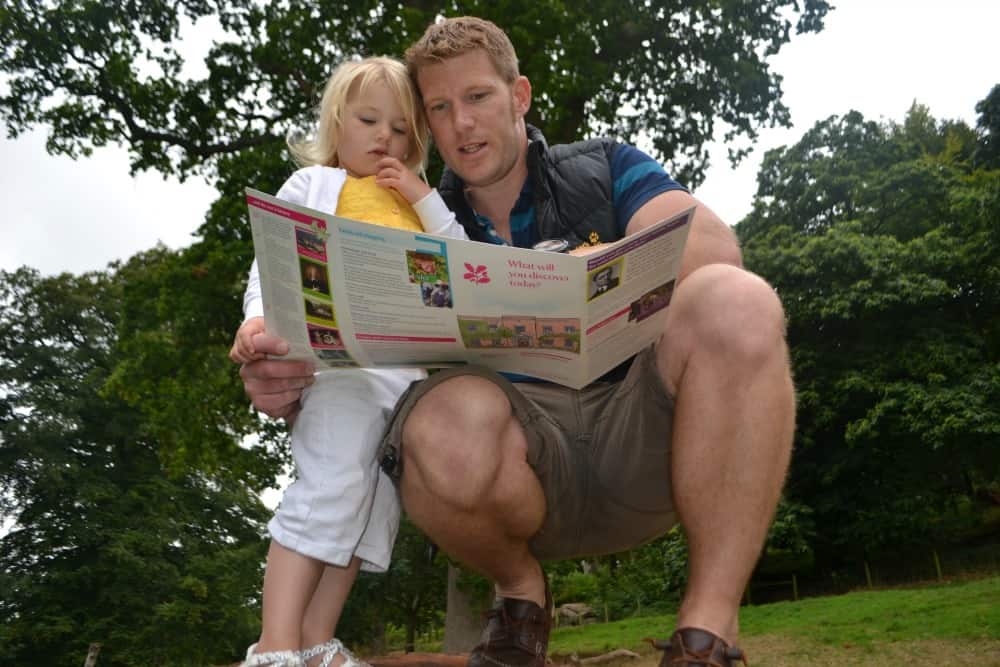 The day after we visited another stately home, Powderham Castle. This 14th Century estate is the historic seat of the Earls of Devon and remains within the family. Today it offers a lot of family attractions alongside tours of the castle, a deer park safari and birds of prey displays in peak season. We were there for Pirate and Mermaid Week during which the Pocketwatch Theatre company were performing an interactive children's show in the castle grounds. This was great fun for the whole family.
Our final day out of the holiday was a walk along the sea wall from Dawlish Warren to Dawlish town. When the tide is out you can walk along the beach most of the way but even more fun is to stay up on the sea wall and wave to the trains that pass by on their way to Penzance. Tin Box Tot was initially a little frightened by the noise but was soon waving to the drivers, most of whom waved back.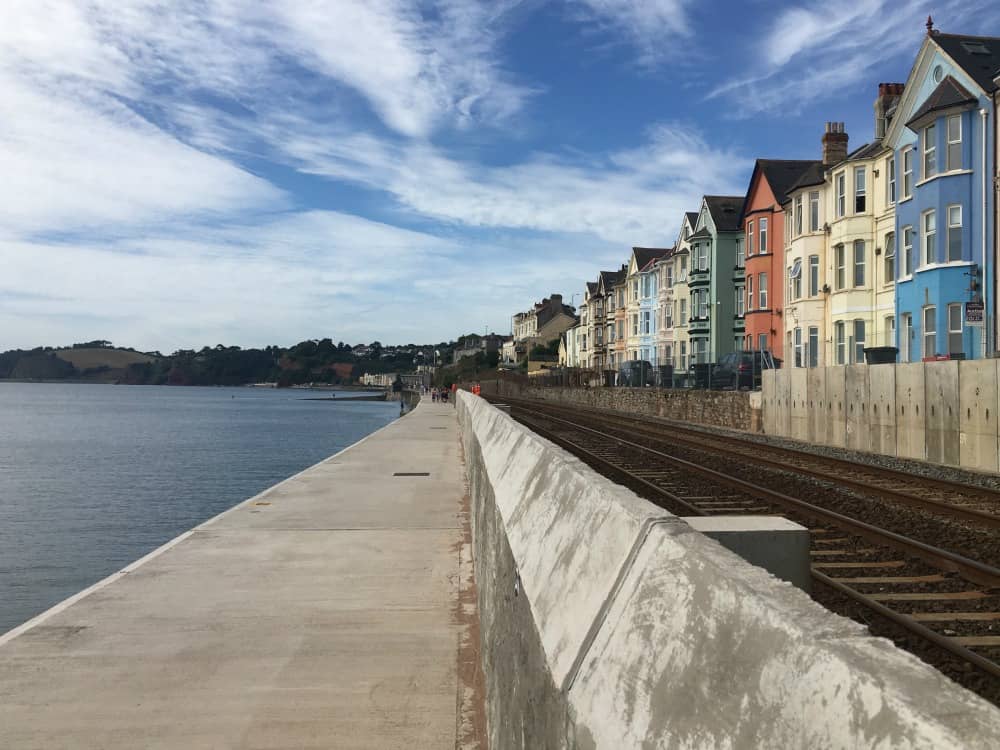 Dawlish is famous for its black swans and offers everything you'd expect from a seaside town in Devon: cream teas, arcades and sea views. We treated ourselves to pasties from the local butchers before a quick visit to the amusement arcade and then a walk back along the coastal path.
We had no problem filling our days and only saw a fraction of the family attractions and activities in the South Devon area. Check out my 55 Devon family days out post for more inspiration if you are planning a trip to the county.
One of the very best things about holidaying close to home is that you don't feel shattered after your return journey. Within an hour we were home and all our washing was done before bed time. Holidays abroad are amazing, but staycations win hands down for less stressful homecomings.
Have you been home or away this summer?
Disclosure: we were given free entry to some of the attractions mentioned in this post. All opinions are my own and those of my family.
Pin it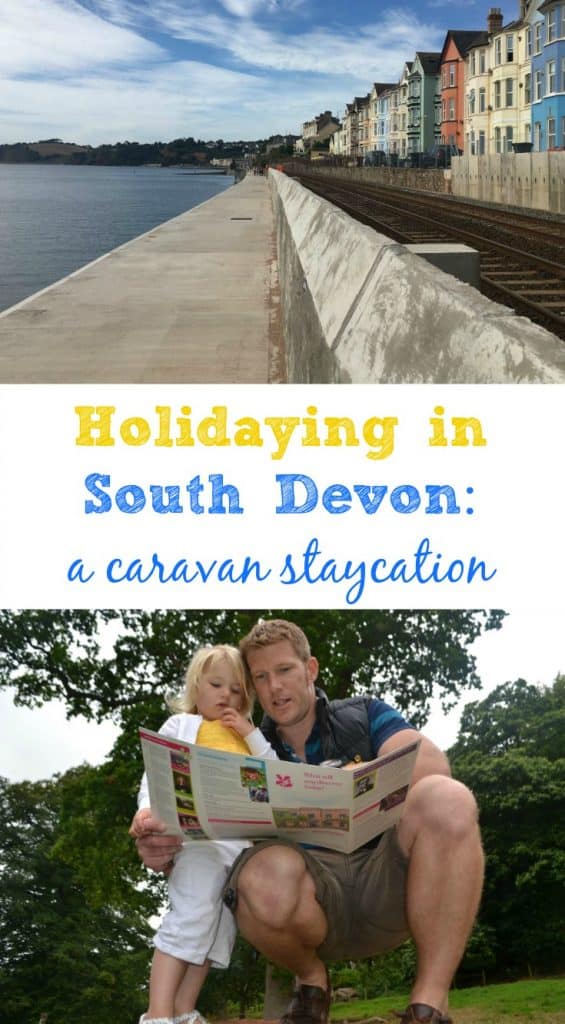 I love hearing what people think about my blog so feel free to leave a comment below or browse around. You can also find me on Bloglovin', Twitter, Facebook, Instagram, Pinterest, Youtube, Google+ and LinkedIn.