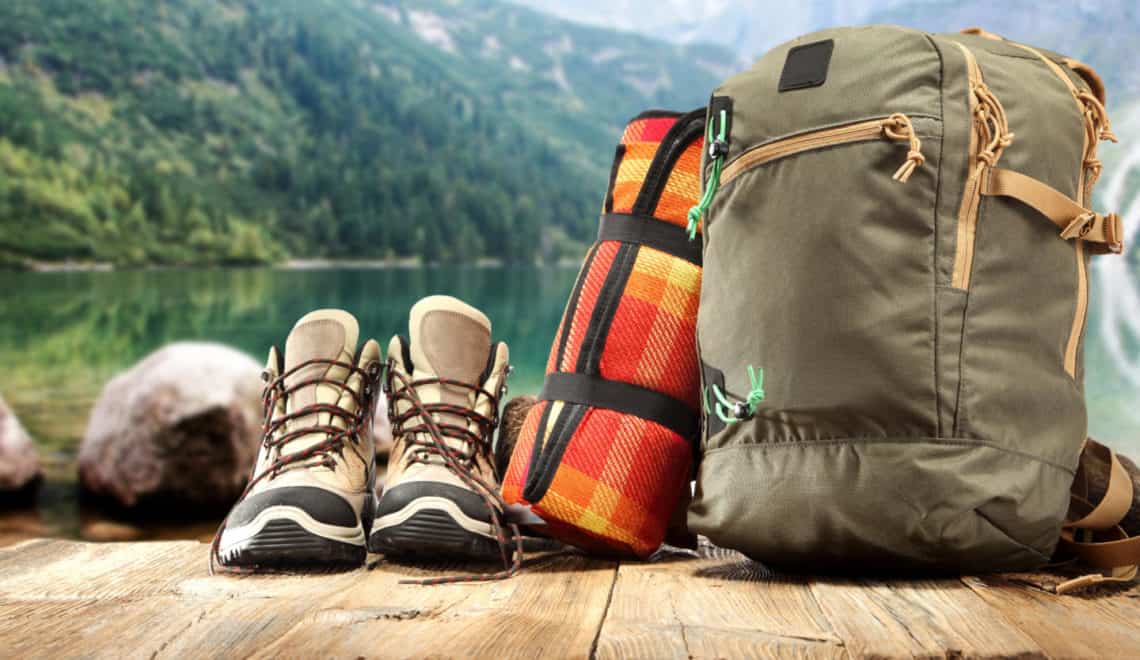 Best gifts for campers 2021
If you have outdoor-loving people in your life you may be wondering what to buy them for their birthday or for Christmas in 2021. Gifts for campers can be difficult to find, especially if they seem to already have a lot of the camping equipment they need for trips away with their tent, motorhome, caravan or camper van.
*This post contains affiliate links*
Eek! Have you left your Christmas shopping until the last minute? Don't panic! Check out my last minute Christmas gift ideas that you can deliver in time for the big day.
However, I think you'll find some inspiration here. So, what are the best camping gifts? Below are some ideas for every budget and interest.
Looking for a present everyone in the family can enjoy? Check out my post about gifts for the whole family.
Budget gifts for campers
Looking for budget saving gifts and stocking fillers for campers? Here's some gifts that will raise a smile:
Tin mugs
I love a good slogan mug and a tin one is essential when you're camping.
This fun tin camping mug* is on Amazon.
Leather travel journal
I'm always jotting down notes on my iPhone whatever holiday we are on. But if you or your favourite camper prefer a good old fashioned book for nature notes, sketches and memories then this one* is an ideal camping companion. It costs £13.99 on Amazon
On the spot bite zapper
You're a moving feast for mozzies while you're camping. So why not give your loved one this nifty tool to tackle itchy bites while in the great outdoors. The Zap-It!* Is a small piezo device designed to zap the itch of a mosquito or insect bites with a low electrical impulse created by crystals.
No batteries are needed, it fits beautifully into your pocke, and it can be used by the whole family. It's also reasonably priced at £5.95.
Quirky gifts for campers in 2021
Buy something a unique for the camper in your life. They'll adore this quirky gifts:
Wall art
You can't always be camping – sad but true. But that doesn't stop you bringing a little bit of camping home. Wall art will help remind campers of their favourite trips, whether it's a funny slogan, a collage of holiday snaps or montage of destinations.
This slogan print* costs £9 on Amazon.
We also love the bespoke icon prints designed by My Icon Story. You can pick out the icons you want to include in your wall art to make it a truly personalised camping gift. Prices start at around £25.
A hammock for two
What better place to hang out when camping than a hammock slung between a couple of trees. You don't even need to be camping; the garden will do too!
This double hammock* takes two and even comes with its own mosquito net to keep bugs at bay. You can buy it for £22.99 from Amazon.
Foodie gifts for campers
Who doesn't love enjoying a good meal when they're on holiday? Here's some foodie gifts for campers to use when they are away:
A special treat
If the camper you know is a hardened pro then fill their stockings with a few camping 'delicacies'. Ready to eat chocolate pudding will go down a treat on their next expedition.
Doesn't it look delicious? LOL! It's sure to raise a smile on Christmas Day.
Ready to eat chocolate pudding* costs £4.17 per sachet from Amazon.

Campingaz Party Grill
If your camping friend is more into freshly cooked meals then the Campingaz Party Grill might be up their street. We have the 600 model which packs down into its own carry bag and can handle anything from cooked breakfasts to pizza and barbecues.
Read our full Campingaz Party Grill 600 review.
You can buy the Campingaz Party Grill* 600 for £199.99 from Amazon.
Sporknife
Who needs a full set of cutlery when you are traveling light? A multi-use Sporknife from True Utility is compact and durable making it the perfect utensil for camping.
You can by a sporknife on Amazon*.
Jet boil camping stove
This is a must-have for tea lovers who camp. Get your brew fast with the Flash 2.0 Camping Stove. It boils 500ml of water in 100 seconds.
Buy a Jet Boil Flash 2.0 camping stove on Amazon*.
Stackable pots and pans
A robust set of pots and pans with removable handle are ideal for camping and using in motorhomes, camper vans and caravans. It's an essential that no camper should be without and they may welcome a new set as a practical gift.
You can buy this Tefal camping pot and pan set* with utensils on Amazon.
Experiences for campers
Gifts doesn't always have to be stuff. In fact, we much prefer experiences to things. Here's some gift experiences campers will enjoy:
Wine or beer tasting
While your favourite campers are touring the countryside they can pop into a vineyard or brewery for a spot of tasting.
Experiences like this cost a wallet friendly £15 per couple and can be redeemed at more than 20 locations around the UK.
Buy a wine or beer tasting experience for two*.
There's lots more ideas for experiences that campers can enjoy during their trips including days out, theatre trips and on Buy a Gift*.
If you're looking for more seasonal activities the would make for good Christmas presents then check out my Christmas days out in the UK, festive events in Cornwall and Christmas activities in Devon posts.
You might also like my post about how to be more eco friendly on holiday.
Practical gifts for campers
Buy the camper in your life something they will use again and agin. Here's some ideas:
Picnic blanket map
Give your camper a picnic blanket that encourages their desire to explore.
Rubbastuff have a range of waterproof picnic rugs featuring UK national parks and beauty spots. They are designed to be lightweight, compact and come with their own stuff bag, meaning you can easily carry them to your favourite picnic spot.
Buy OS map picnic maps from Rubbastuff.
Head torch
When you've got to go in the middle of the night you've got to go! A head torch is handy for those midnight dashes to the toilet block and tinkering around your pitch after dark.
This compact headtorch from Petzl is a favourite among outdoor enthusiasts. The Tikka is a classic headtorch with three lighting modes including a wide beam for proximity lighting, movement and extended distance vision.
The headtorch has a comfortable fabric strap and is ideal for campers, walkers, Scouts and Duke of Edinburgh Award participants.
Buy the Petzl Tikka head torch* on Amazon.
Winter sleeping bag
If you know someone who isn't put off by camping in the cold then a cosy sleeping bag will help them warm at night.
Ideal for winter campers on a budget, the Vango Nitestar 450 is high quality yet affordable and designed to be used in temperatures as low as -8c.
It is also very versatile as it can be used year-round and is popular with Scouts and DofE trips. The double offset layer construction and mummy design are designed to retain your body heat and the auto locking zip stops the sleeping bag from opening in the night.
Buy the Vango Nitestar 450 sleeping bag for £39.99 (reduced from £50 when this post was published) from Outdoor World Direct.
More sleeping bags for families
We have reviewed the Vango Roar Double and Vango Kanto Junior sleeping bags for kids, which work for both camping and touring caravan holidays. These bags are now a few seasons old but there are plenty of similar ones to pick from this year.
Buy Vango sleeping bags* from Go Outdoors.
Tent cleaning kit
Help your camping friend keep their tent or awning clean and ready for their next adventure with this cleaning kit for waterproof fabrics. This all-in-one Fabsil fabric care kit includes everything you need to care for your tent's fabrics.
Clean and protect your tent or awning's fabric whilst also restoring its water-resistance and UV rating.
Buy the Fabsil tent cleaning kit* on Amazon.
OS Map annual subscription
There's no chance of getting lost during outdoor adventures with a 12 month OS Maps subscription. This gives your camper access to all OS maps for the UK on any of their digital devices. They can either map read off their smart phone or print out hard copies.
Buy an annual subscription to OS Maps for £25.00 from Millets.
Cool bag
A decent cool bag is super handy for camping trips, either for packing with fresh food or frozen meals. And everyone needs somewhere to keep the beers cool!
The Red Original cool bag keeps ice frozen for days and there's no need for it to be plugged into a battery or mains electrics.
By the Red Original cool bag* on Amazon.
Packing cubes
We are big fans of packing cubes and are yet to find a type of holiday where they don't work. The camper in your life will love being able to organise their clothes and other belongings using these space-saving cubes with a mesh top panel for easy identification of contents and a webbing handle for convenient carrying.
Buy packing cubes* on Amazon.
Luxury gifts for campers in 2020
If only a special treat will do, then here's some lux camping gift ideas:
Outdoor watch
Suunto Watch is a smart watch that you wont be afraid to take outdoors. This robust time-piece comes with tracking, route mapping, and Point of Interest Navigation with breadcrumb view in real time.
It also measures calories and paces, it can warn you about bad weather, and has up to 100 hours battery life.
Buy Suunto Watchesh* on Amazon.
Gifts for campers who love water sports
We are huge fans of getting outdoors and seeing destinations from a different angle. Paddle boarding is one way we do this. Here's an awesome camping gift if you're feeling super generous:
Compact paddle board
Red Paddle Boards have created the smallest board package in the world which packs up into a rucksack and weighs in at 8kg. This 9'6″ board with pump, paddle, fins, leash, and bag is ideal for campers who haven't got much room, yet wish to explore when they've reached their destination.
Buy board packages from Red Original.
If you want to check out other Red paddle boards take a look at our review of the Ride 10'6″ and Ride 10'8″ paddle boards.
Camping gifts if you want to stay connected
Camping is a great way to slow down and disconnect. But for those times when you really need to stay in touch, here's some tech to help:
Solar Battery Pack
Campers need never run out of phone or tablet battery as long as the sun shines with a solar battery pack. This one from BigBlue allows you to go off grid without losing charge.
The best backpacks for campers and travellers
A backpack is a camping essential. If your camper's rucksack is looking tired, help refresh their gear:
Versatile backpacks
A top backpack for campers and global travellers is the Vango Freedom II. It comes in two versions: the 60+20L and 80+20L.
It offers a spacious main section in the backpack and a detachable 20L front compartment which can be used as hand luggage. This makes it ideal if your camping friend is planning on a backpacking trip or regularly travels.
It is also hydration compatible, so it is ideal for hiking and day activities too.
You can buy the Vango Freedom II 60+20L for £100 (reduced to £74.99 at the time of publication) form Outdoor World Direct.
You can buy the Vango Freedom II 80+20L for £120 (reduced to £89.99 at the time of publication) form Outdoor World Direct.
More gifts for campers and outdoor people in 2021
If you have lots of outdoorsy people in your life you might like to check out these gift lists too:
Need to buy for a family? Check out my post about gifts for the whole family.
Disclosure: some of the items in this post have been gifted to us. Some of the links in this post are affiliate links. They are marked with *. If you click on one of these and make a purchase I may earn some commission. This does not affect the price you pay.
Looking for the perfect gift for campers? Why not pin this post for later.