Vango Kanto Junior Sleeping Bag review 
When you're camping or caravanning with kids, the last thing you want is for them to get chilly in the night. A good sleeping bag is a must. But can the same sleeping bag work in a caravan and in a tent? Here's our Vango Kanto Junior Sleeping Bag review, which we carried out in both scenarios.
*Advertisement feature/contains affiliate links*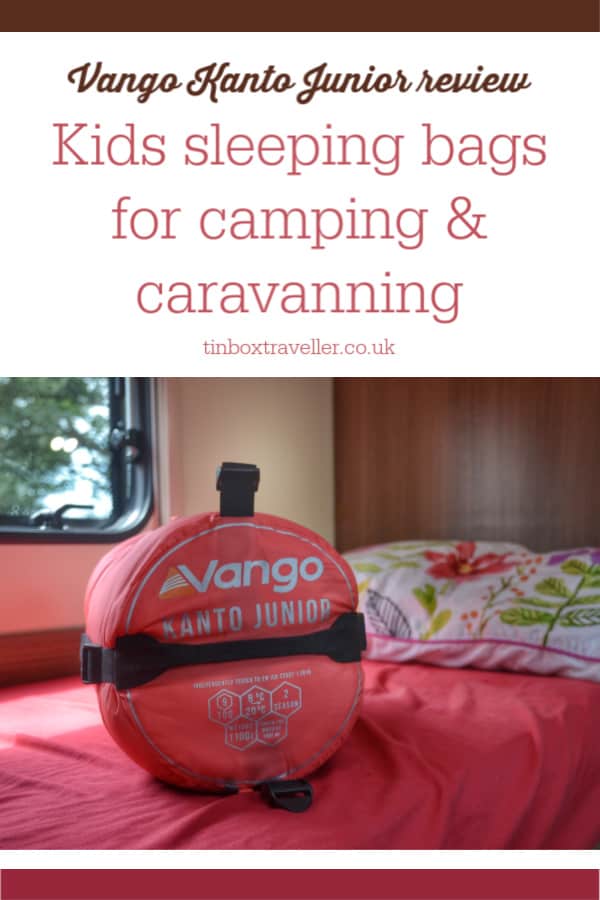 We put the Kanto Junior Sleeping Bag to the test during a caravan holiday in a hot week at the end of July and during a wet weekend camping in August.
My initial thinking was that a light sleeping bag may work well laid on a mattress in an insulated caravan, but fare less well in a tent, so it was an interesting test.
First, here's the basic product information.
About the Vango Kanto Junior Sleeping Bag
This sleeping bag comes in three colours: paint splat, hot coral and cobalt. It weighs 1.1kg, is mummy shaped and is designed for children of up to 150cm in height. It's a two season, 9 tog sleeping bag intended to be used in temperatures ranging from 8°C to 20°C.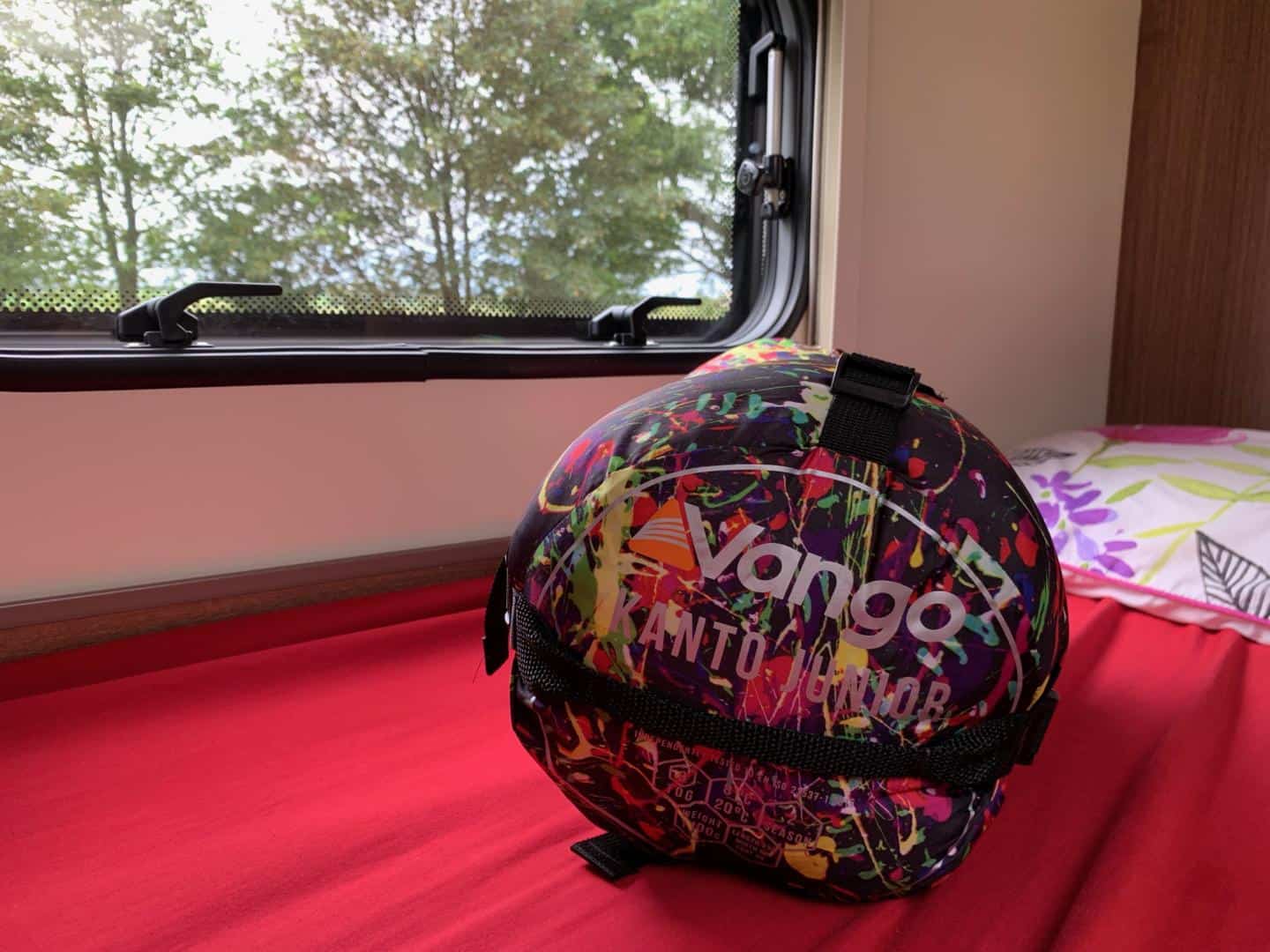 Features include:
Auto-lock two-way zip that seals in warmth

Single-layer stitch construction so the fill is evenly distributed within the bag
A soft Polair® Snug Lining

A compression Stuffsack with four straps help to reduce the size when packed away
Shaped hood with elasticated opening to reduce heat loss around the head.
It has a whole bunch of other features that have impressed the likes of The Scout Association, who recommend it to their young people for camping, so it must be good.
Check prices* for the Vango Kanto Junior sleeping bag.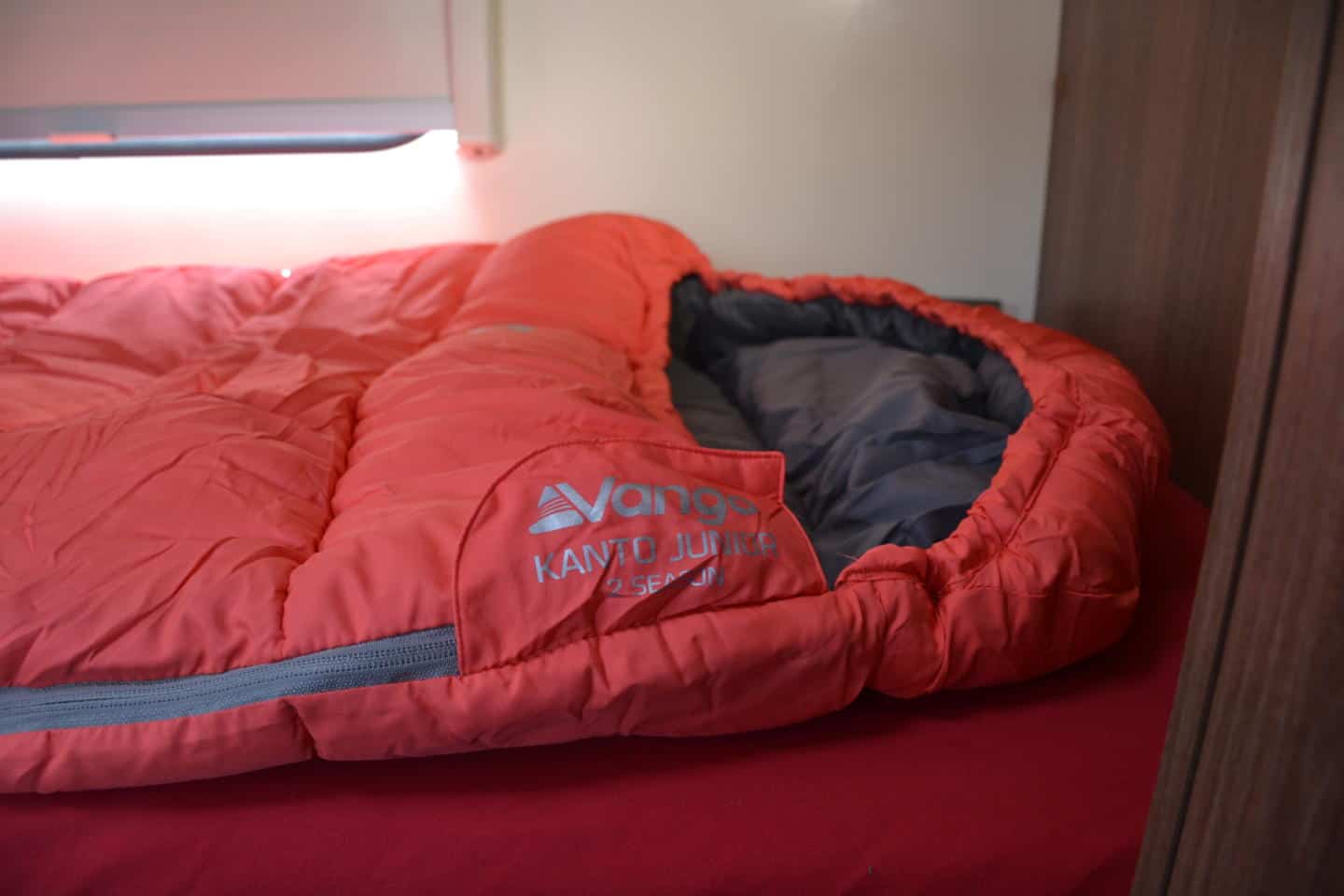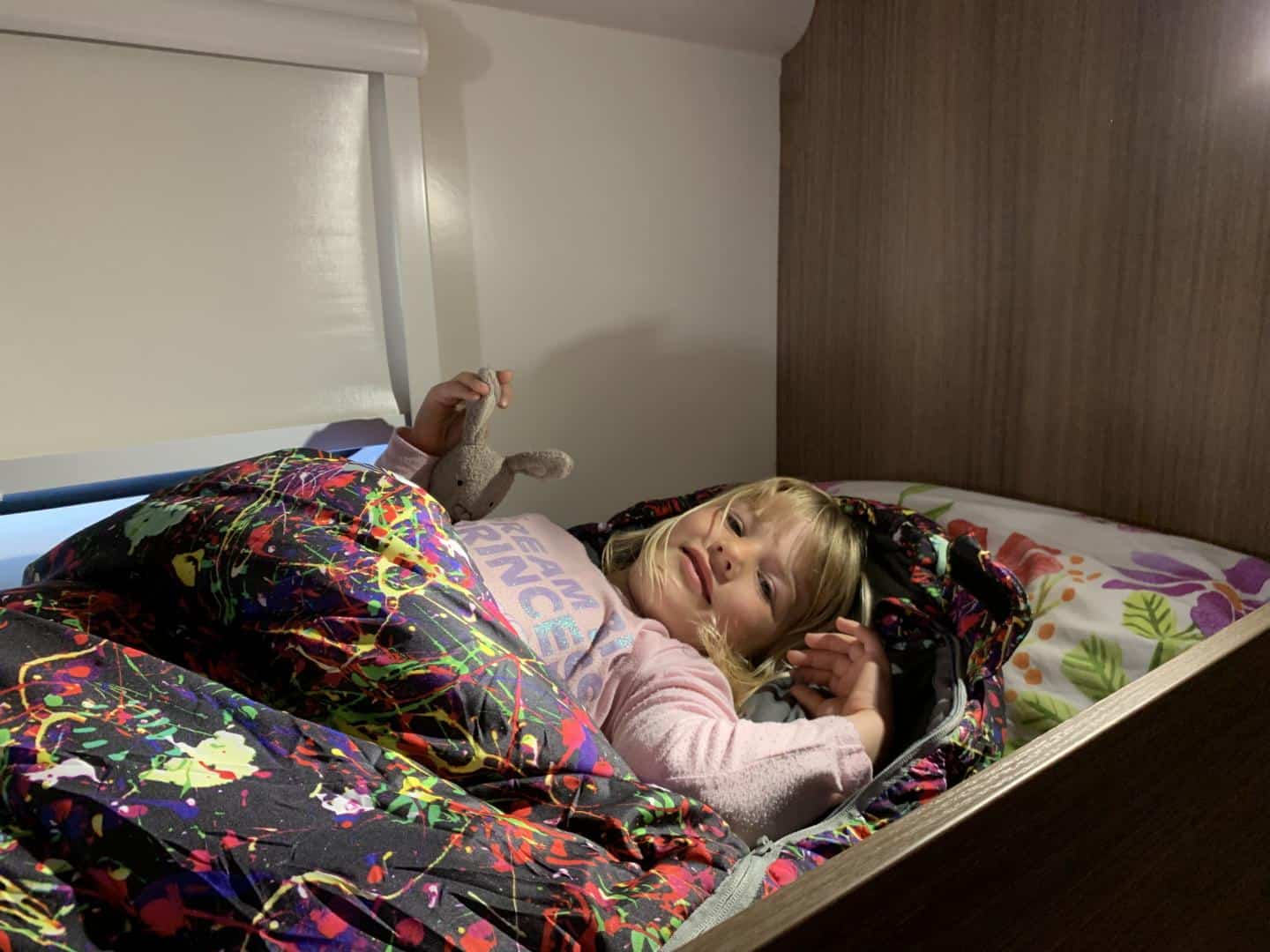 How the sleeping bag worked in the caravan
We've always put the girls in sleeping bags in the caravan. We have preferred real bedding for ourselves and know a lot of people who feel the same.
However, for our wriggly kids, sleeping bags are just the easier option as there is no risk of covers falling off in the night. Plus they pack away easier. Saving space in a caravan is a must.
Our girls, aged six and four, loved using the Vango sleeping bags in their caravan bunk beds and neither complained about being too hot or too cold. The bags also stayed a lot neater than normal bedding might have in the bunk space, so we didn't pack them away in the day.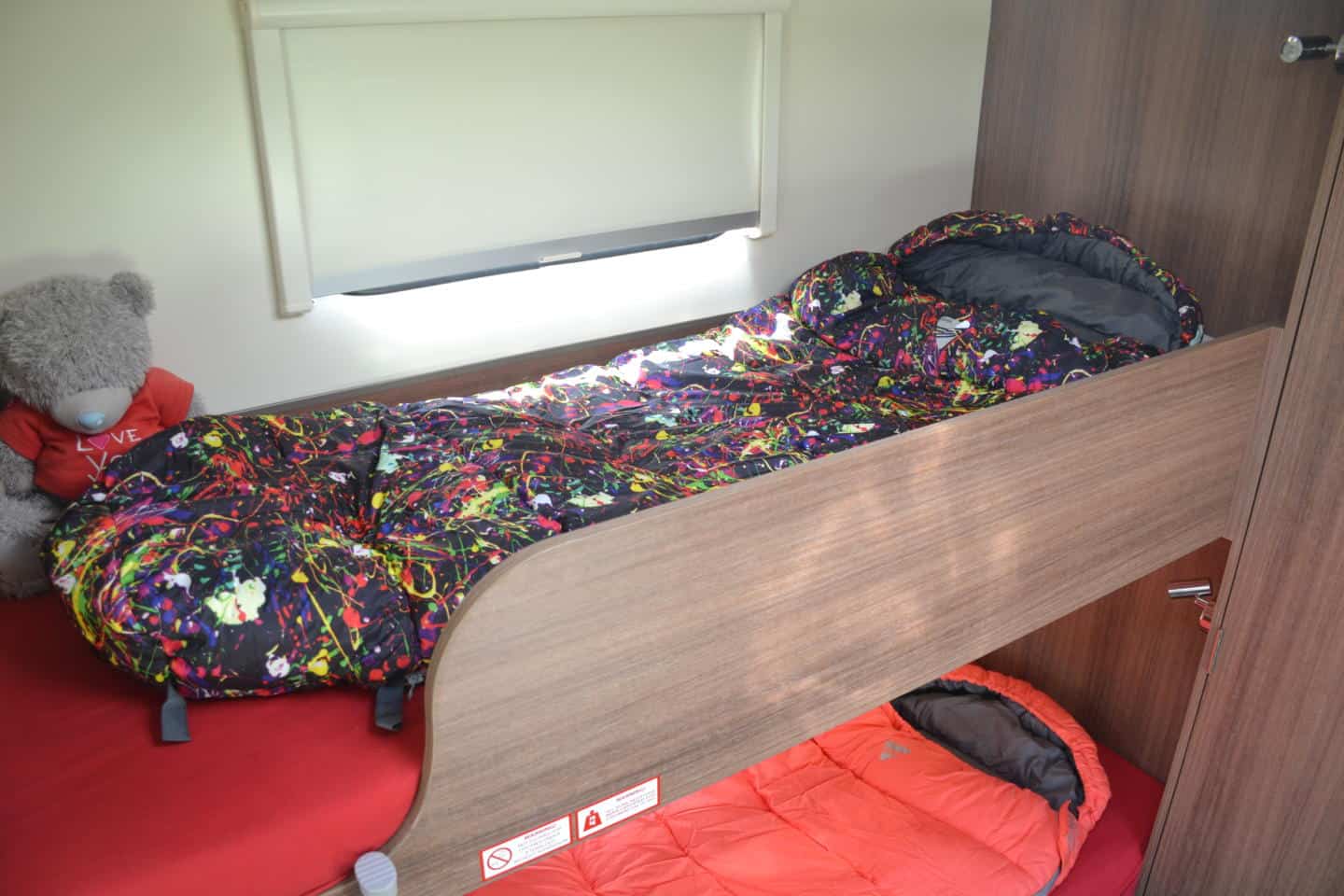 Take a look at our caravanning checklist for more things you might need during a caravan holiday.

Camping sleeping bags for kids
The temperature in the caravan didn't drop below 18°C during our week-long caravan holiday in Wales, so I was interested to see if the girls would be just as comfortable under canvas.
We somehow picked one of the worst weather weekends of the summer for our trip to North Devon. There were 65 mph gusts and heavy rain on our first night. Luckily we'd bought a new tent to stand up to the storms.
The conditions couldn't have been much different to our caravan holiday, so – aside from being a bit hairy at times – it was a good test for the kids' sleeping bags.
Thankfully, it was only the howling wind that affected their sleep on our first night and we all got a much better kip when the weather calmed down the following night.
The combination of a child-sized mummy shaped bag with soft lining and cosy hood meant the Kanto Junior Sleeping Bag worked just as well in a tent in lower than average August temperatures.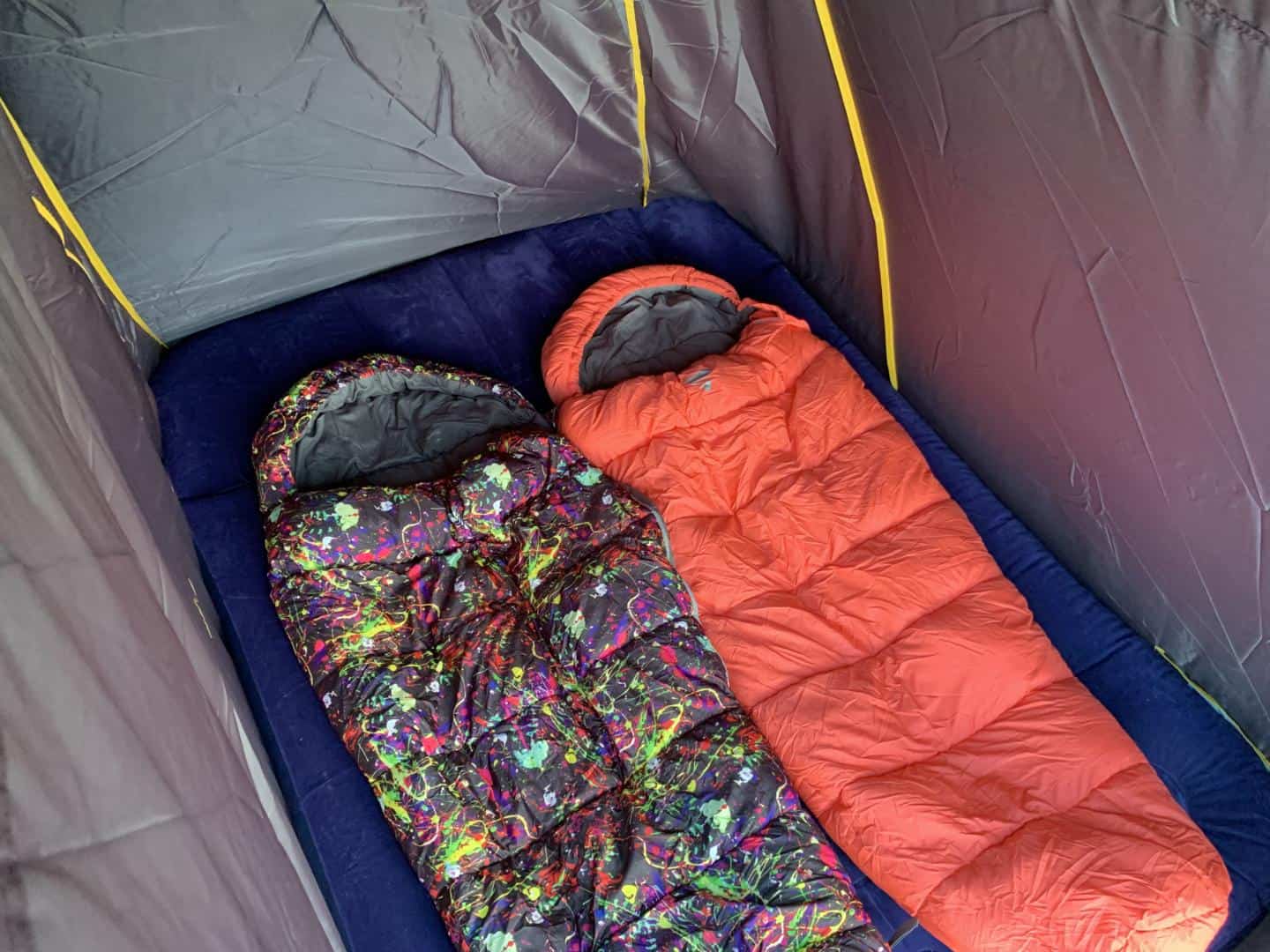 We didn't use any additional insulation and laid the sleeping bags on top of an airbed. In colder weather we would probably invest in some insulated mats to be on the safe side.
Washing the Vango Kanto Junior Sleeping Bag
When we got home the sleeping bags were added to the mountainous pile of washing that follows every family trip.
I followed the washing instructions on the label and the sleeping bags came out good as new. They can be machine washed at 30°C using washing detergent. Leave out the conditioner if you usually add this to each load.
I was able to fit both of the girls' bags in our 8kg washing machine. You can tumble dry the Kanto Junior sleeping bag on a low setting.
Final thoughts: our Vango Kanto Junior Sleeping Bag review
The girls love the bright colours of the Kanto Junior Sleeping Bags and both preferred the funky paint splat design over the block colour. On reflection, this might also be the best colour combo should anything get spilt on the sleeping bags, which always happens with my kids.
The bags have washed well and there was no shifting of the filling. Plus the zips seem really robust, so the bags should last for as long as the girls can fit into them, which is hopefully a few more years.
Temperature-wise the kids were comfy both in the caravan during hot weather and the tent during unseasonably rough August weather. What more could we ask for?
The Vango Kanto Junior Sleeping Bag costs £30. Find out more about family sleeping bags on the Vango website.
You can also buy the Kanto Junior on Amazon*
Disclosure: we were sent the Vango Kanto Junior sleeping bags so we could review them for the blog. All opinions are my own and those of my family. This post contains affiliate links marked with a *. If you click on one of these and make a purchase I may earn some commission. This does not affect the price you pay.
---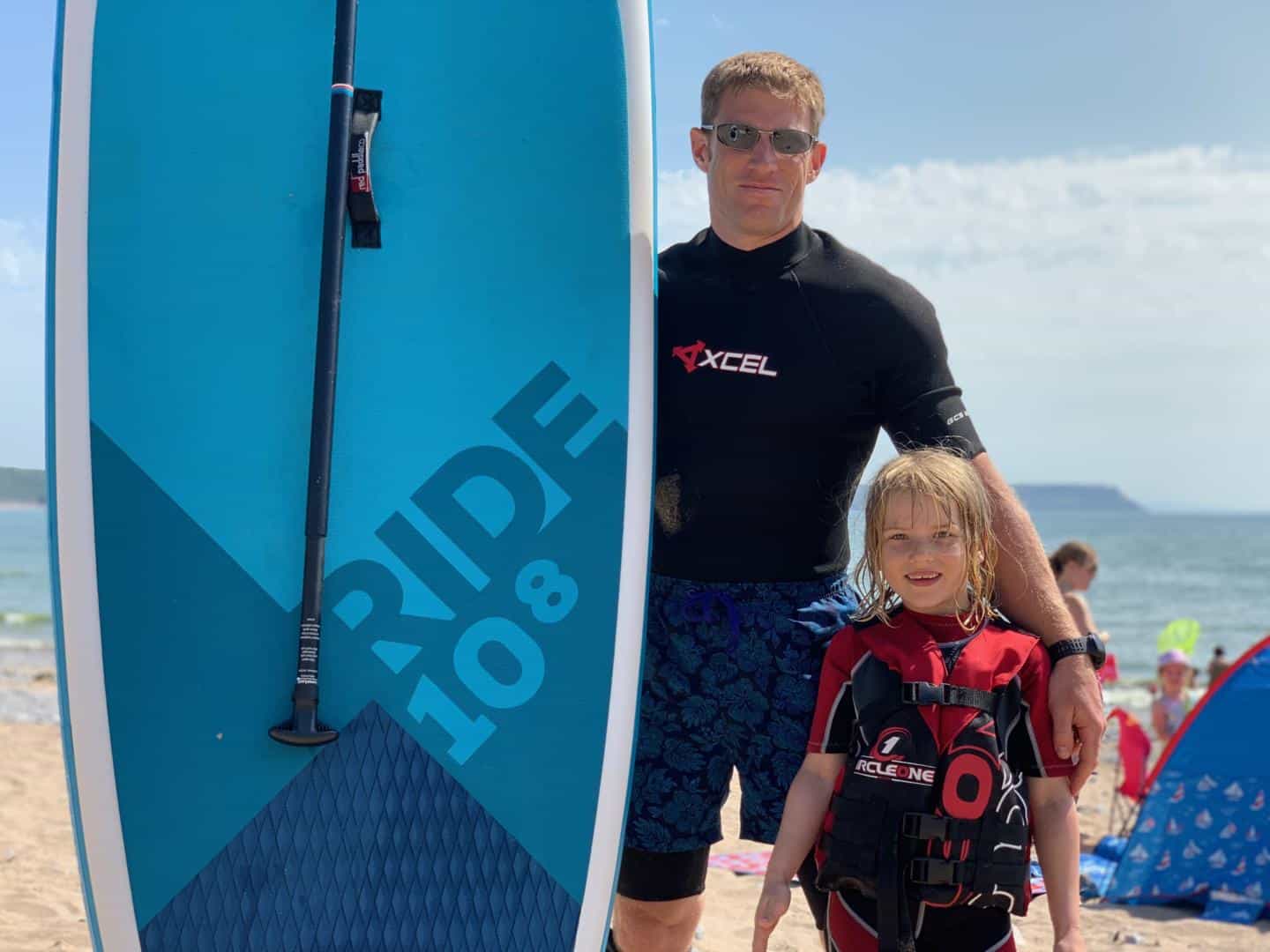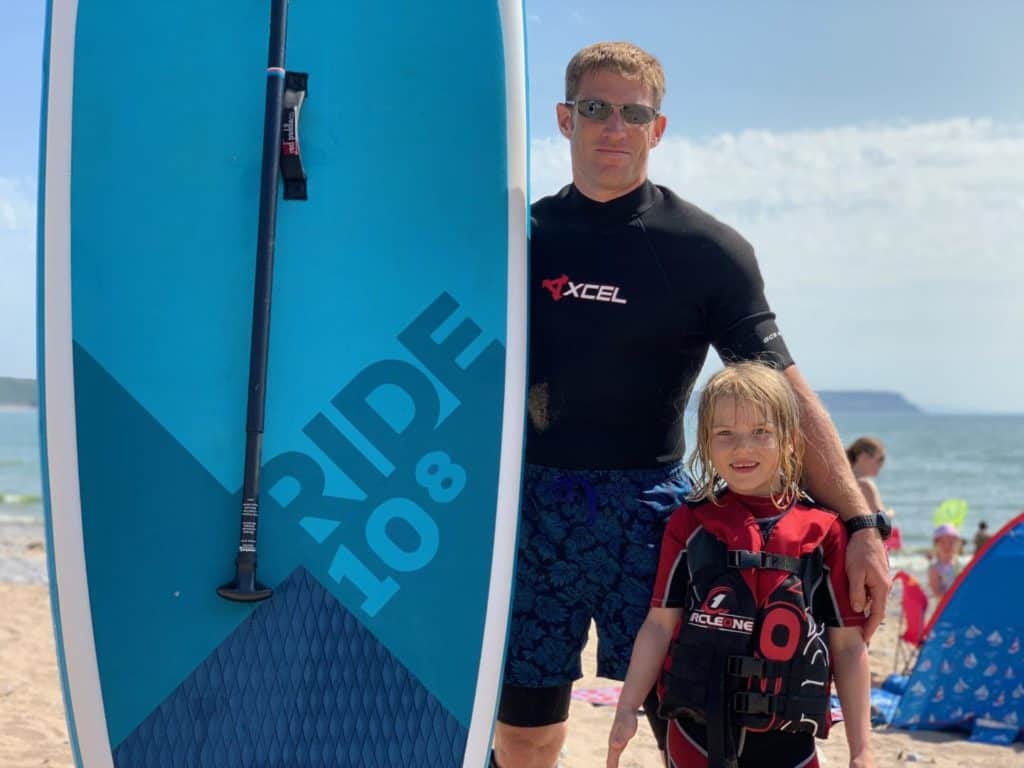 We've shared our honest thoughts on loads of camping, outdoor and family travel products here on the blog.
Want to know what we rate? Read our product reviews.
Researching kids sleeping bags? Why not pin this Vango Kanto Junior sleeping bag review for later.