KEEN Terradora girls' walking shoes review
When you spend plenty of time on your feet during your holidays you need to make sure your kids have the right footwear. Soggy soles and blisters put a real dampener on holiday and weekend fun. Whether you're looking for kids hiking shoes or, specifically, girls' walking shoes read on for our review of the unisex Keen Terradora waterproof mid walking boots.
*Advertisement feature/contains affiliate links*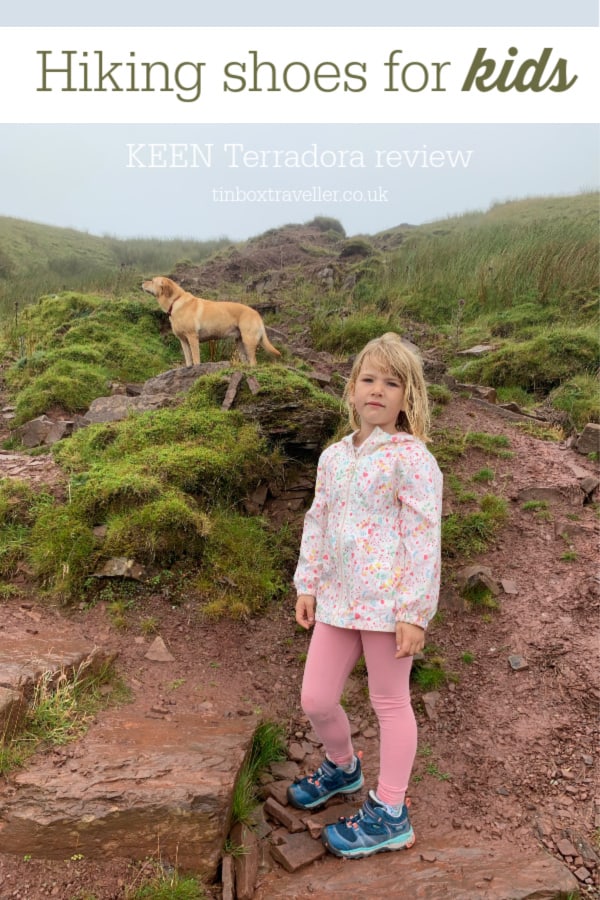 We are already fans of KEEN kids shoes after being sent Newport H2 sandals to review last year. They were superb sandals for outdoor activities; keeping the kids' feet cool and drying quickly, while being robust enough the protect their toes while they were doing activities like cycling and scooting.
The girls haven't had hiking shoes before. So when we arranged our caravan holiday in Wales we decided it was time they had some robust shoes that would be up to a hike or two.
About the kids' Terradora waterproof mid hiking boots
These kids hiking shoes are designed with:
a waterproof breathable upper membrane
a tie lace and hook and loop strap to make them easy for kids to put on
lightweight support around the ankle
a non-marking sole
removable EVA insoles

and Cleansport NXT™ mesh lining for natural odour control.
The Terradora kids hiking boots come in four unisex colours: GarGoyle/Magnet; Duck Green/Quiet Green; Boysenberry/Red Violet; and Aqua Sea/Coral. The girls had boots in Aqua Sea/Coral.
Find out more about the shoe specifications on the Keen website.
Check KEEN Kids' Terradora waterproof mid hiking boots prices on Amazon*.
Testing these girls' walking shoes
Tot wore her Terradoras during our walk up the highest peak in the Brecon Beacons: Pen y Fan. It was a wet day so we missed out on the incredible views.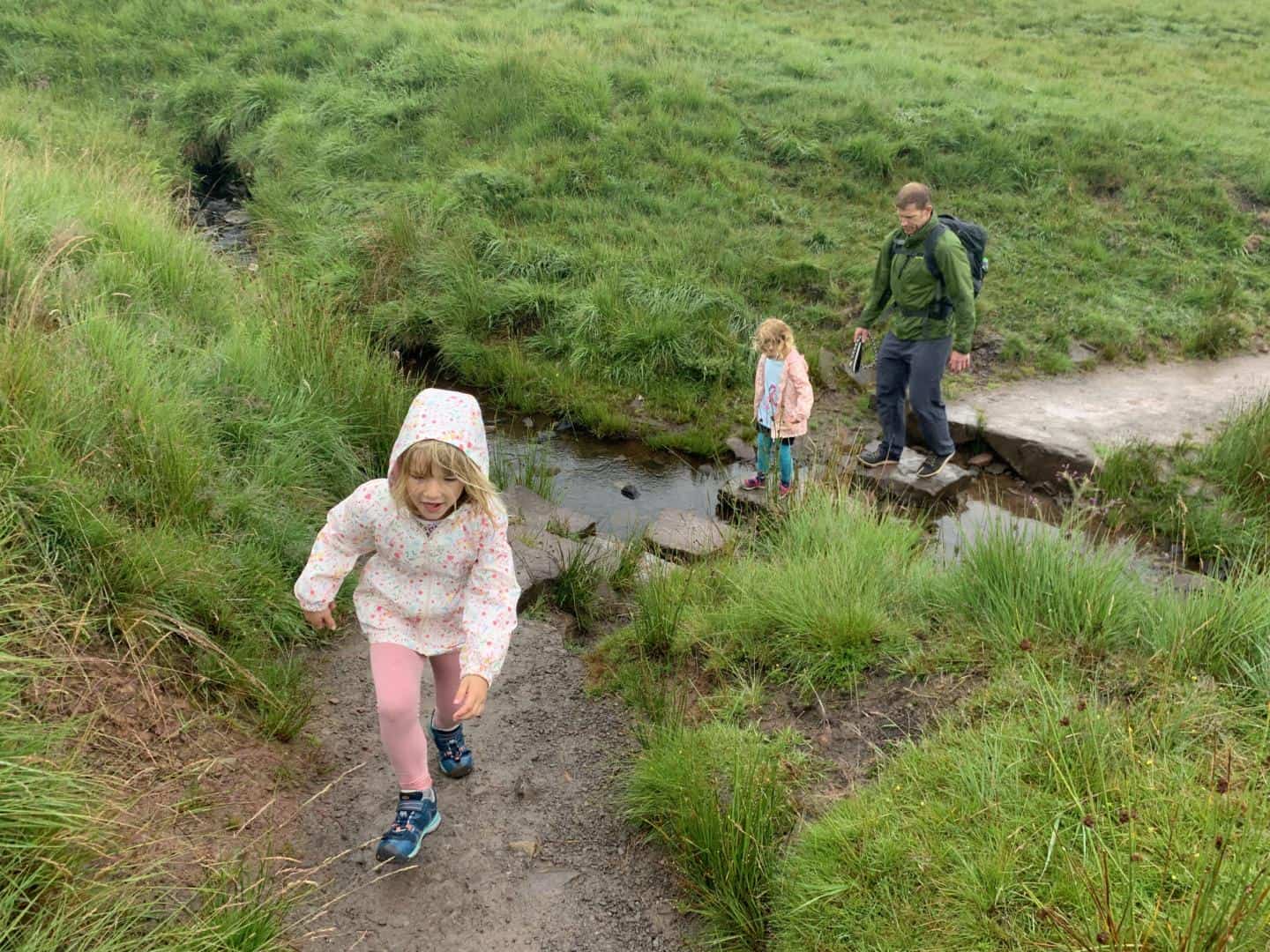 But the good news was that six-year-old Tot's feet were comfortable throughout the 13.3km hike which took us five and a half hours to complete. And when we got back to the bottom her feet were also dry despite walking along very wet tracks. The KEEN Terradora are indeed waterproof kids hiking shoes!
Read more about things to do in South Wales with kids in my post about our holiday.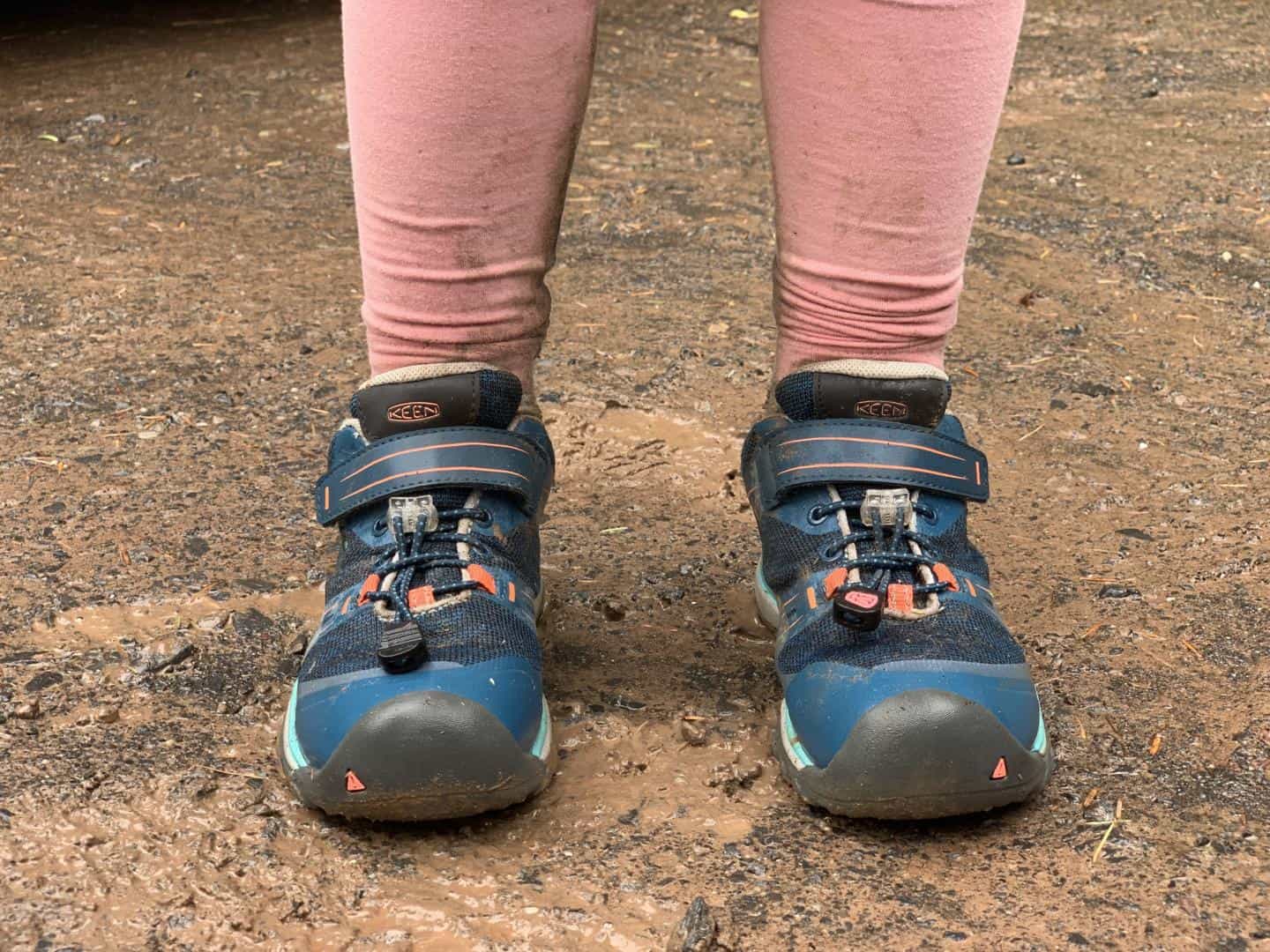 Both girls also wore their KEEN Terradoras for sightseeing during our next holiday in Italy. They spent a lot of time on their feet walking around Florence, off their feet eating gelato, and then reacquainting themselves with the famous carousel in Piazza della Repubblica.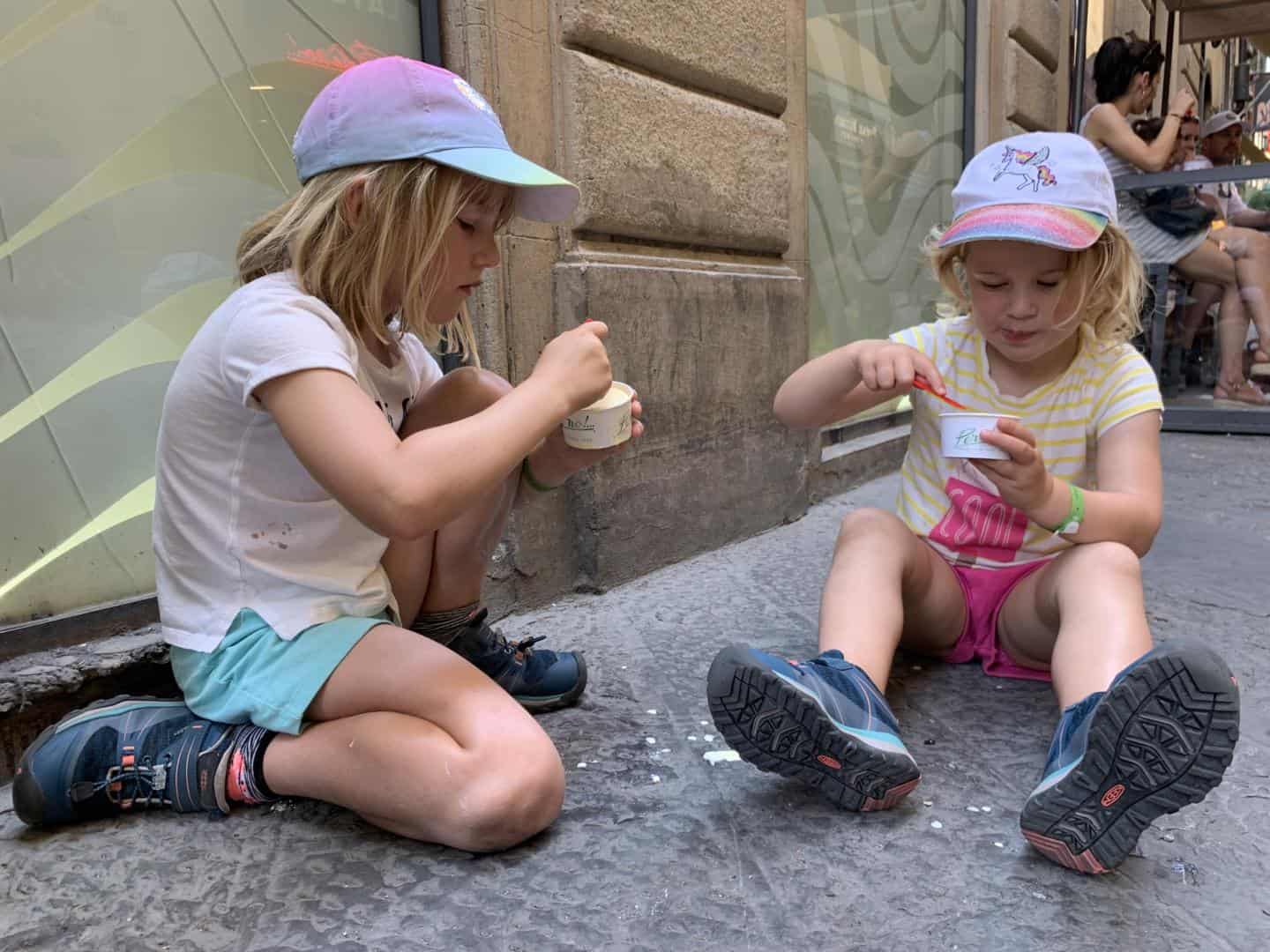 Since then, the girls have chosen to pick their hiking shoes to take away camping and on days when we have said 'wear sensible shoes'. So we know they like them.
Holiday shoes for adults
Mr Tin Box and I were also sent KEEN shoes to try during our holidays. We wore them in thoroughly over the summer.
I chose KEEN Elsa Sneakers, which I knew would be comfortable for sightseeing and would also look good with a dress when we were relaxing after a day out.
View this post on Instagram
Elsa's RRP at £59.99 and available in black, lichen and white. Mine came in white, which isn't the most practical of colours for camping and city breaks but they still look good after doing many miles this summer.
Check prices of the KEEN Elsa sneaker on Amazon*
Mr Tin Box had a pair of Men's Glenhaven Casual Trainers, RRP £89.99. They come in Black or Mulch/Rooibos Tea, which are much more practical colours.
The trainers also survived a trip up Pen y Fan when Mr TB realised he'd left is walking boots at home. They weren't quite as waterproof as the Terradora (because hiking up wet mountains isn't what they are designed to do), but they scrubbed up well afterwards!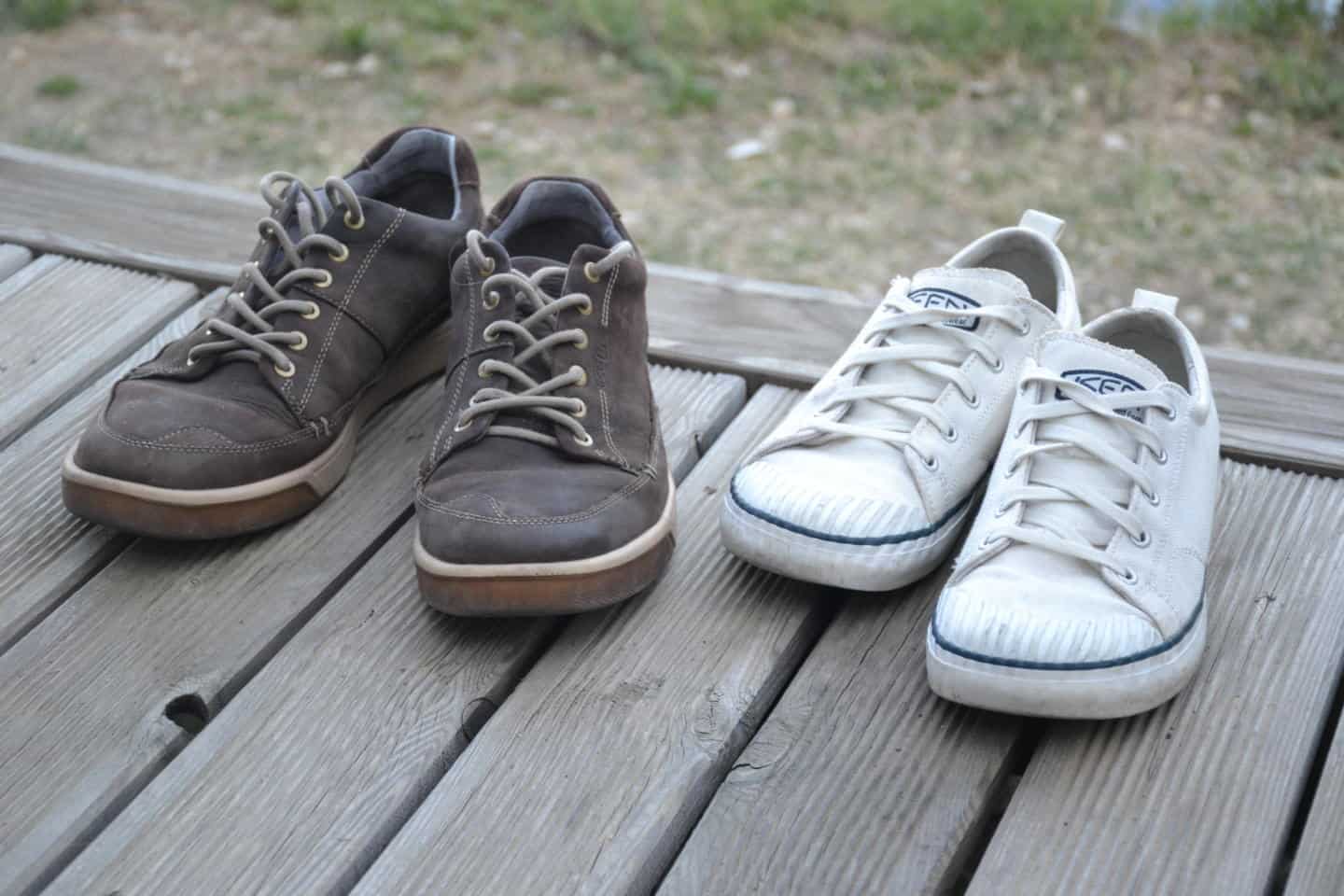 Check prices of the Glenhaven Casual Trainers on Amazon*.
KEEN Terradora unisex kids hiking shoes review
We really rate the KEEN Kids' Terradora waterproof mid hiking boots as kids walking shoes. They are supportive, have good grip, are easy for the kids to put on themselves, and, all importantly, they were waterproof enough to stand up to a challenging hike in tough conditions in Wales.
Plus, I can guarantee that the girls will grow out of them before they wear out.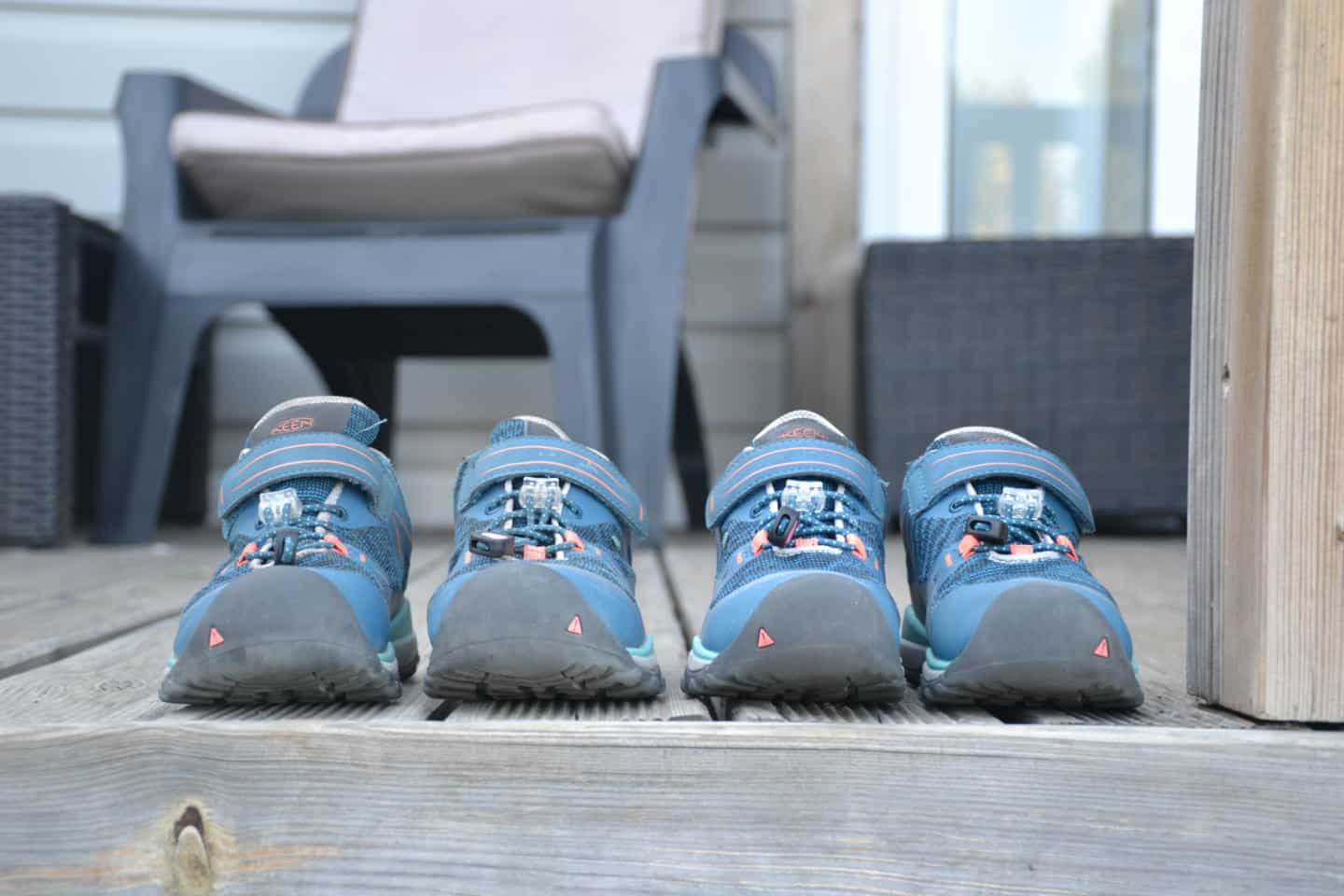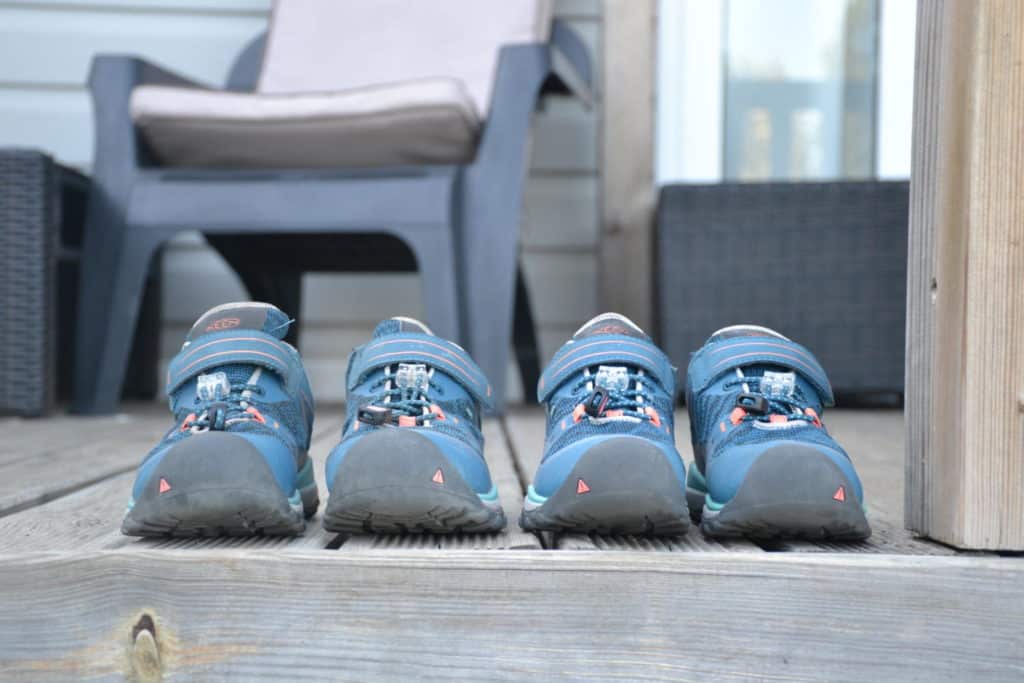 KEEN Kids' Terradora waterproof mid hiking boots RRP at £59.99.
Also check prices for KEEN kids hiking shoes on Amazon*.
Disclosure: we were sent KEEN shoes so we could review them on the blog. All opinions are my own and those of my family. This post also contains affiliate links marked with *. If you click on one of these and make a purchase I may earn some commission. This does not affect the price you pay.
If you're looking for girls' walking shoes or kids' hiking boots why not pin this review for later.