Garmin Fenix 6 Sapphire – our review of this sports smartwatch
Heads up! If you're a keen walker, runner or even paddler boarder you may be looking for a sports smartwatch to keep track of your miles. Over the summer Mr Tin Box tested out the Garmin Fenix 6 Sapphire.
*Advertisement feature – contains affiliate links*
He's had a GPS enabled sports smartwatch for many years. From hikes around the Breacon Beacons, mountain biking the South Downs and even a London Marathon, it's never been far from his wrist. But after many years of very active service and ever improving technology it was starting to look a bit dated.
So when Garmin asked us if we'd like to try out some of their smart watches, Mr Tin Box was all for it. He had only one request – the fuss pot! Could he have an orange watch strap? Garmin were happy to indulge this request.
Here's this initial thoughts on the Garmin Fenix 6 Sapphire Titanium. Keep an eye out for a future post about what he thought about it as a training partner.
Fenix 6 Sapphire set up
Compared to my older generation sports watch the process of setting up the Fenix 6 Sapphire was a breeze.
Everything is done through the Garmin Connect App via the web or smartphone.
Initially I was disappointed at the choices of faces but after a bit of playing around I found the ConnectIQ App, which is Garmin's App store where you can download all sorts of free and paid for content.
I now had more choice than I would ever need!
Activating third party apps allowed data to be passed from the watch to apps I already had like the iPhone health data function and STRAVA, and also allowed the watch to get data from my Outlook diary for reminders.
Initial set up complete, I spent some time looking at Youtube videos for hints and tips. It was a great way of learning about what the watch could do and working out what would work best for me.
Looks and styling
The Fenix 6 Sapphire is probably the only watch you will ever need, looking perfectly at home on the wrist whether you are wearing a shirt and tie, running gear or a wetsuit.
With a range of changeable strap styles, three case sizes and several screen options there is something to suit all wrists. Add to this the seemingly endless options for customising the watch face and you can really make the watch yours.
Some with smaller wrists might find the watch slightly chunky, but for me it is just right and amazingly, given all the tech inside, it's not much bigger than my Chronograph.
It's also significantly more comfortable than my old sports watch, which dug in to my wrist when lifting weights or doing press-ups.
The QuickFit watch strap makes changing the straps so easy. I will defiantly be investing in a few different options.
You can get Garmin accessories* from their website but there are also loads of aftermarket suppliers*.
Just make sure you are happy with the quality when it arrives. After all it would be silly to lose or damage the watch due to a cheap failed strap.
Testing the Fenix 6 Sapphire day to day
In everyday use, the Fenix 6 Sapphire functions much the same as any other smart watch.
While it doesn't quite match an Apple Watch for day to day functions it still does more than I would ever need with diary reminders, non-contact payment and music streaming.
It's also robust enough to deal with an active lifestyle, so I'm not worrying about it while playing with the children, getting in the sea or walking the dog in all weathers.
In watch mode the battery life is measured in weeks not days.
As a training partner it is exceptional. I'm going to share more about this another time.
Briefly, being able to customise the screen depending on the activity you are doing means you can keep track of what is important to you whether that's miles covered, running pace or stroke rate.
The built-in heart rate monitor removes the need for a separate device and the GPS is quick to establish a signal. Even with GPS on the battery life is easily good enough for multiple training runs, or all day hikes or rides.
Integration with STRAVA works seamlessly and there are dozens of other third party apps to explore covering everything from training and route tracking to weather and music.
Again, I'm only scratching the surface but I'm hoping that having access to apps on my wrist may help me make time for some activities that I currently give little time to such as breathing and mindfulness as well as nutrition and sleep tracking.
Check prices for the Fenix 6 Sapphire on Amazon*.
Garmin Fenix 6 Sapphire review summary
After only a few weeks I knew the Garmin Fenix 6 Sapphire was not going to be spending much time off my wrist.
I've got absolute confidence in taking it with me whatever I'm doing and it feels like a piece of technology that really enhances my life; not just something else that wants my attention all the time.
I'm finding new ways to use its functions all the time and it has already motivated me to start looking for a new physical challenges. I've recently completed a half marathon with a personal best time. More on that in my review of the personal training functions.
The Fenix 6 range was released in August 2019, so expect there to be some juicy discounts on this top of the range wrist piece in the pre-Christmas sales.
Disclosure: Garmin sent us Mr Tin Box's smartwatch and other watches for the family as gifts. All opinions are our own. This post contains affiliate links marked with a *. If you click on one of these and make a purchase I may earn some commission. This does not affect the price you pay.
---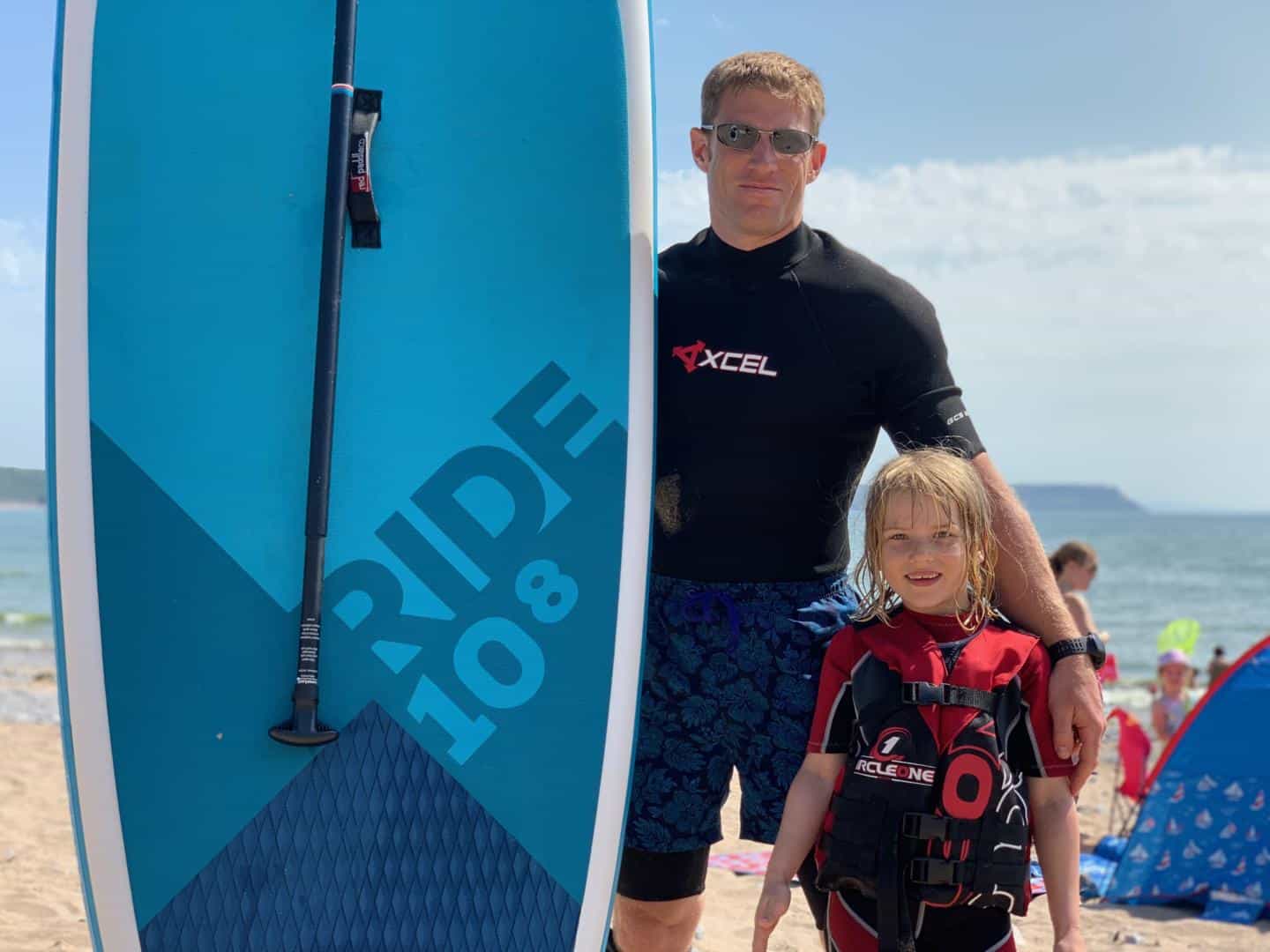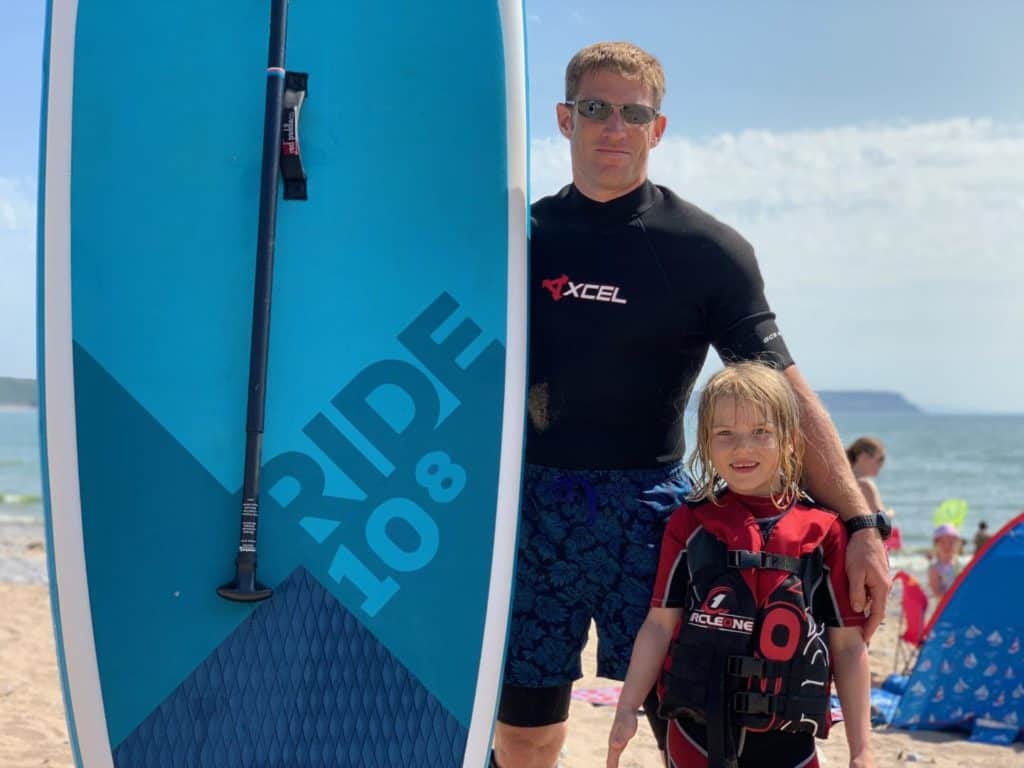 We've shared our honest thoughts on loads of camping, outdoor and family travel products here on the blog.
Want to know what we rate? Read our product reviews.