10 travel gifts for kids who have everything – 2021 edition
Coming up with ideas for birthday and Christmas gifts for kids who have everything can be a real challenge. Especially if you don't want to buy something that will be loved for all of two seconds before being buried in the already overflowing toy box. 
*Advertisement feature/this post contains affiliate links*
We are trying hard to make 2021 birthdays and Christmas about things the kids really need or that we can enjoy together. Even better, we want to inspire their wanderlust for when it's time to travel again. In this post I'm sharing some of the gift ideas I've come up with if you fancy doing the same but are stuck.
Eek! Have you left your Christmas shopping until the last minute? Don't panic! Check out my last minute Christmas gift ideas that you can deliver in time for the big day.
2021 gift guide: ideas for kids who have everything
1. Adventure story books
You can never have enough books! We have two early readers in our house so they are discovering books to read themselves and for us to share with them. Reading is always more fun when we are sharing stories that we can all get into, so travel and adventure books are popular here.
Don't tell them but I've already bought A Walk in London* and A Walk in New York* for the girls after they loved the fun facts and illustrations in Salvatore Rubbino's A Walk in Paris*.
Here's some more books for children aged 8 and up to inspire wanderlust and some adventure books to read with younger children.
2. Experiences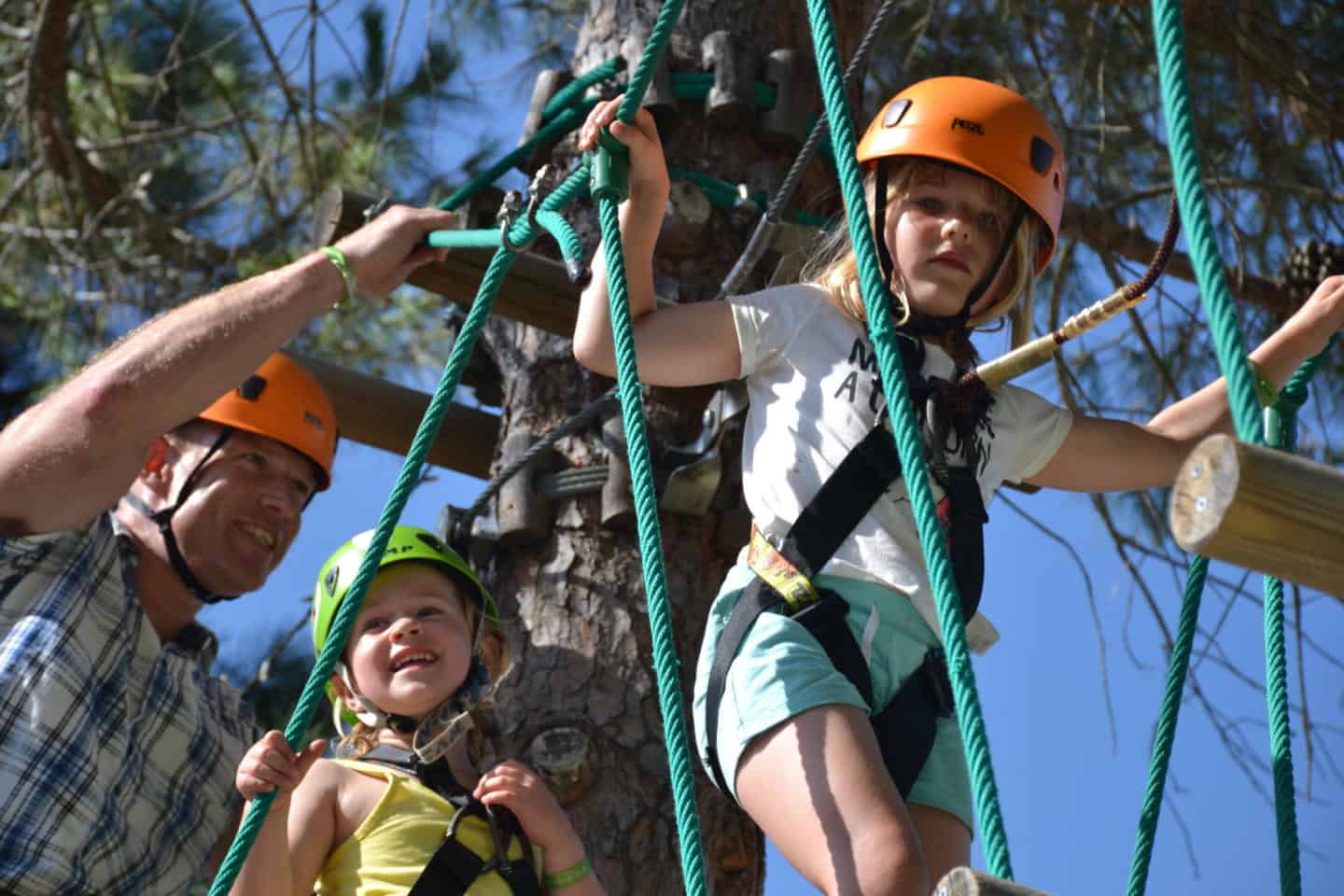 We're big believers in giving presents that create happy memories. Theatre tickets, a day out* or booking a unique experience* that relates to a child's passions or hobbies will put a lasting smile on their face.
How about a festive day out? Here's some Christmas events happening around the UK as well as pantomimes.
How much joy would it bring your kid who has everything if they could spend a day as a zoo keeper*, try indoor skydiving* or throw themselves into an outdoor adventure*?
Or what about an experience with a Christmas theme like a virtual Santa's grotto visit?
Of course, experiences are always best when shared. Here's my big list of gift ideas for the whole family.
3. Travel activity books
Like I've already mentioned, you can never have enough books. As well as fiction books, travel and destination related activity books are the perfect gift for kids who have everything.
Deliberate Travel have a range of workbooks to help children explore the history, culture and geography of different destinations from home.
Usborne also have holiday-themed activity pads* that are handy for journeys with young children.
4. Wall art or a photo book
Nearly every room in our house contains memories or mementoes from our travels: there's magnets from different destinations in the kitchen, framed holiday snaps in the hall, pictures and photobooks in the lounge, and a huge pin map in my office.
Our kids love looking at old photos and chatting about where we were. We can recommend checking out the My Picture website for wall art and photo books; big and small. The site is easy to use and the quality of the end result is excellent.
5. Magazine subscriptions
The brilliant thing about magazine subscriptions is they're not just for Christmas. The Week Junior, National Geographic Kids and Eco Kids are all great magazines to broaden the minds of young travel enthusiasts.
We've recently started subscribing to The Week Junior.
6. Headphones
Our girls use their JVC headphones* with their Amazon Kindles when we are travelling and with their laptop at home.
They have been a lifesaver on those days when we've all been couped up during lockdown. There's only so much of The Next Step and My Little Pony that I can take while trying to concentrate on work!
And when we do get back out on the road or on a plane I'm sure our fellow passengers feel the same.
7. Kids luggage
I've lost count of the number of imaginary trips the kids have taken this year. They love packing their wheelie bags and boarding an imaginary plane or going camping in our lounge.
There's lots of kids luggage* on the market but our favourites are the LittleLife wheelie bags*. You can fit so much in them. Read my review.
8. Travel journal
As well as developing into avid little readers my kids are becoming keen writers too. It makes me so proud! After this year's summer holidays we printed off pictures and the girls stuck them in scrap books* with little notes about what they'd done.
As they grow older I'm sure they'd love proper travel journals*. Lonely Planet make a travel scrap book* with lots of prompts to help kids record and keep memories from their trips.
9. Practical clothing
Kids always need new clothes so buying them some outdoor gear for Christmas means your gift will definitely get used.
Items in constant use during our camping trips in the UK are wellington boots*, walking shoes, waterproof jackets*, hoodies* and gilets*.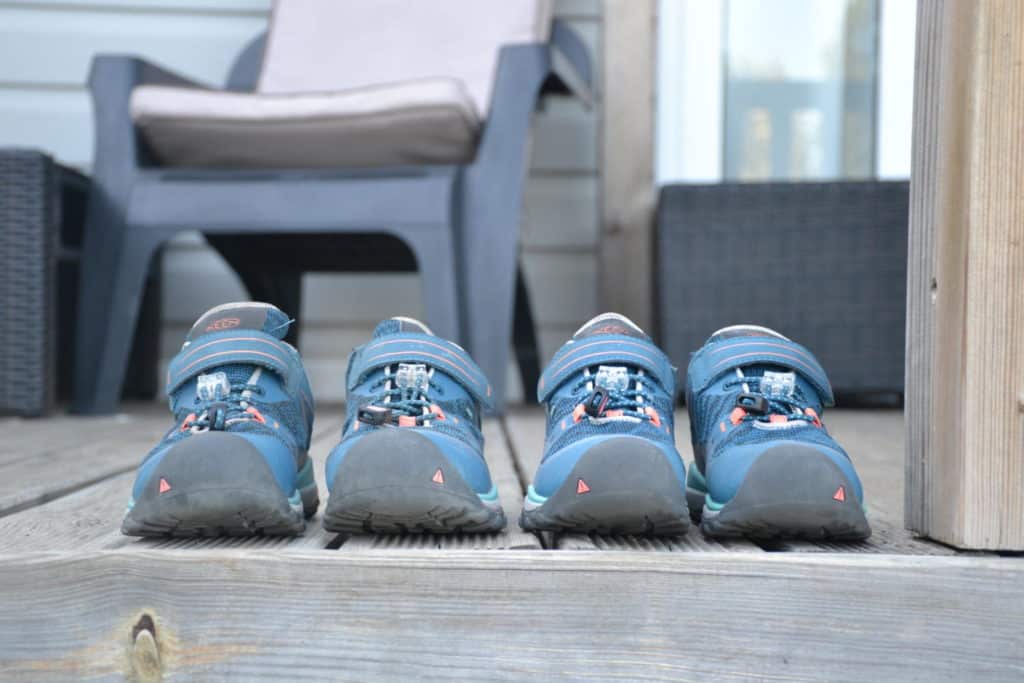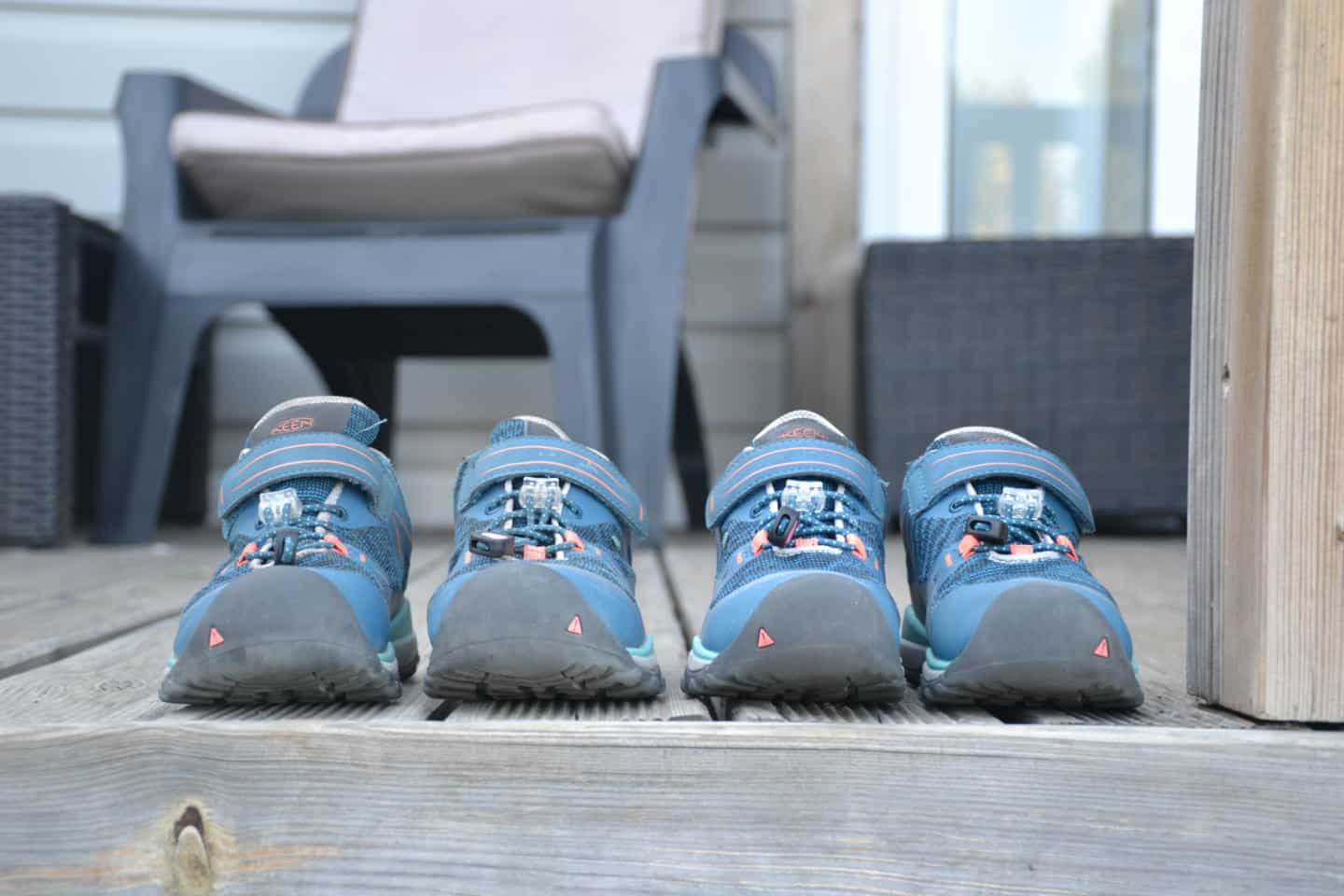 If the travel and outdoors loving kid in your life enjoys water sports a new wet suit or buoyancy aid could be the perfect gift. Check out my list of gear for paddle boarding with kids for inspiration.
10. Travel toy box
When we do get away we let the kids bring a few small toys to keep them entertained during the journey and when we reach our destination.
More often than not their toys from home are forgotten when they are off making friends and exploring, so there's no point taking lots on holiday.
The Teebee travel toy box is compact and can be easily used while seated in the car, on a train or a plane. Fill it with whatever small toys will keep your kids entertained while you are on the move.
It's washable so you can even load it with snacks, which is our girls' favourite way to use their Teebees*.
---
Disclosure: this post includes some items we've previously been sent to review, but we genuinely love them and that's why they've been featured again. This post also includes affiliate links marked with *. If you click on one of these and make a purchase I may earn some commission. This does not affect the price you pay.
If you are storing up ideas for gifts for kids who have everything then why not save this post on Pinterest.