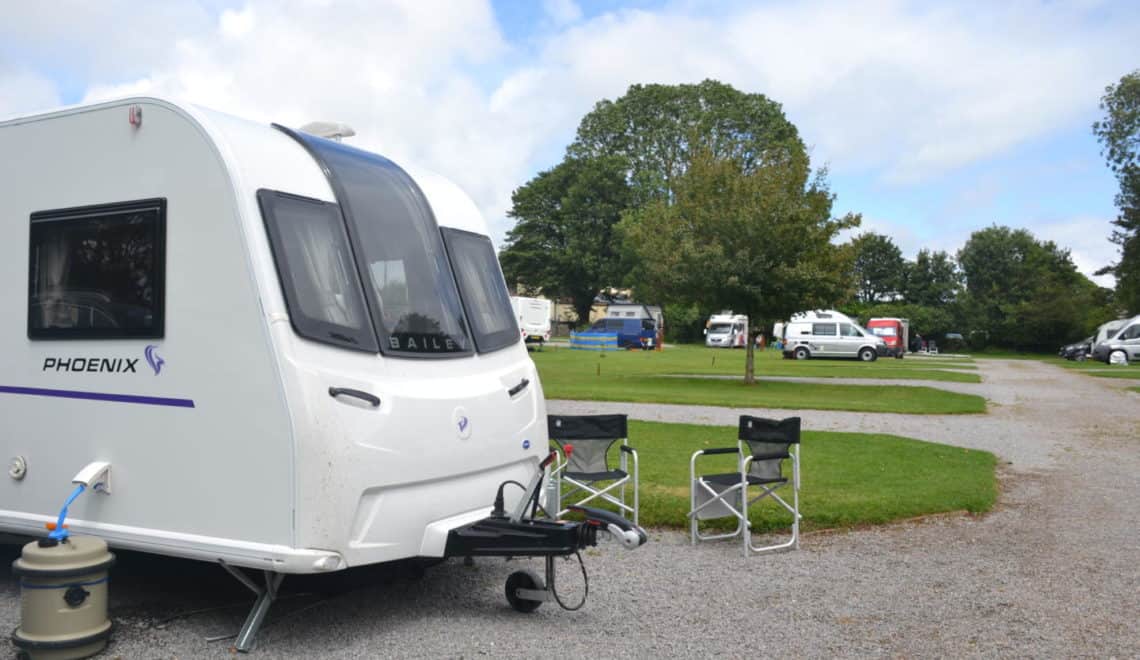 Cheddar Mendip Heights Camping & Caravanning Club Site review 
If your family loves hiking, caves and history, or has a particular fascination with cheese, then Cheddar Gorge is a brilliant place to visit. Of course, staying close by will enable you to discover all of the delights of this 137m deep gorge in the Mendip Hills in Somerset. If you enjoy camping, caravanning or motor-homing, then we have a campsite to recommend to you. Here's our Cheddar Mendip Heights Camping and Caravanning Club Site review.
*Advertisement feature*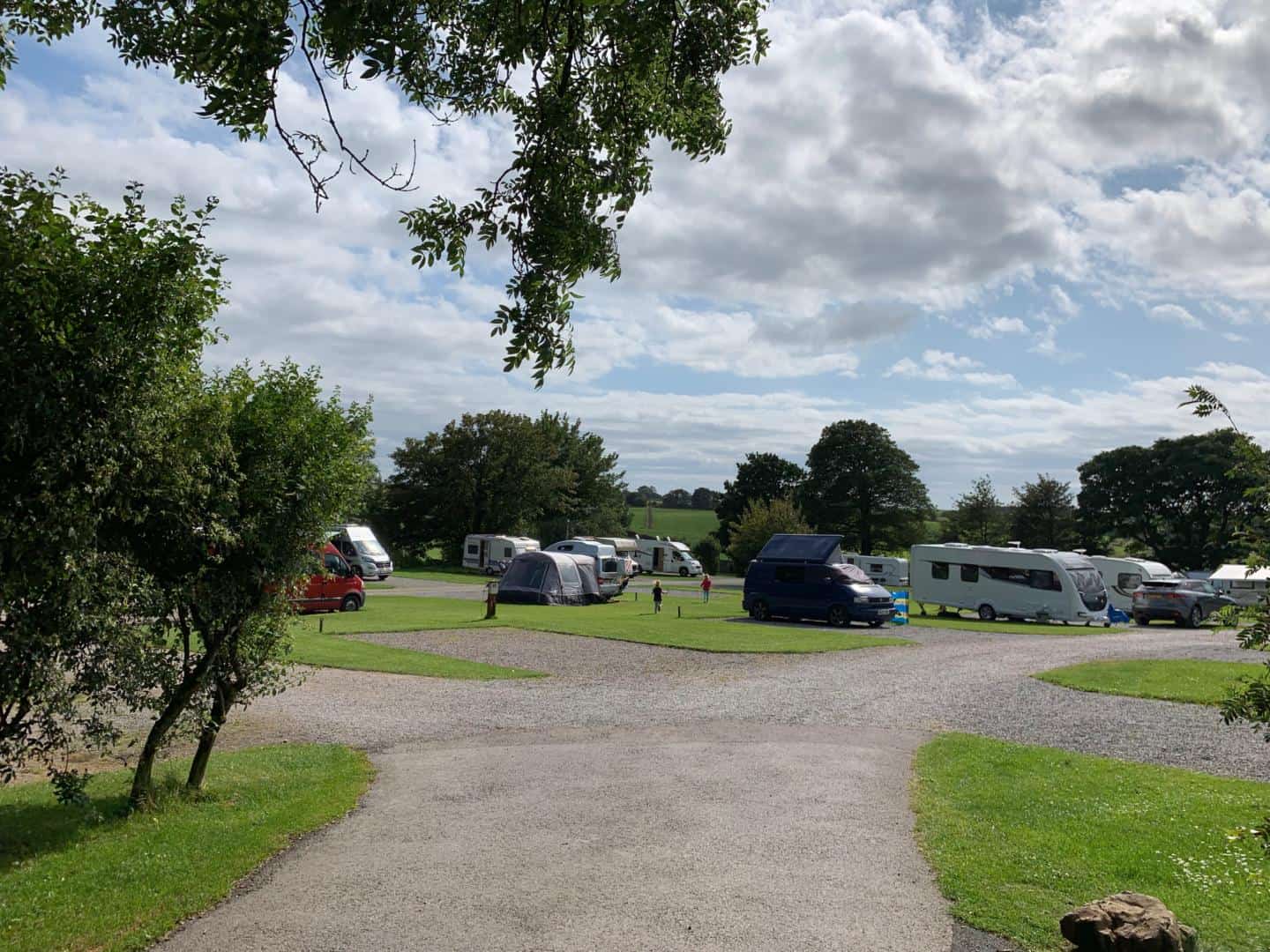 About the campsite
This Camping and Caravanning Club Site is in a beautiful rural location with views across the Mendip Hills. It's perfect for families who like a small site where they know the kids are always within a minute of their caravan, camper van or tent.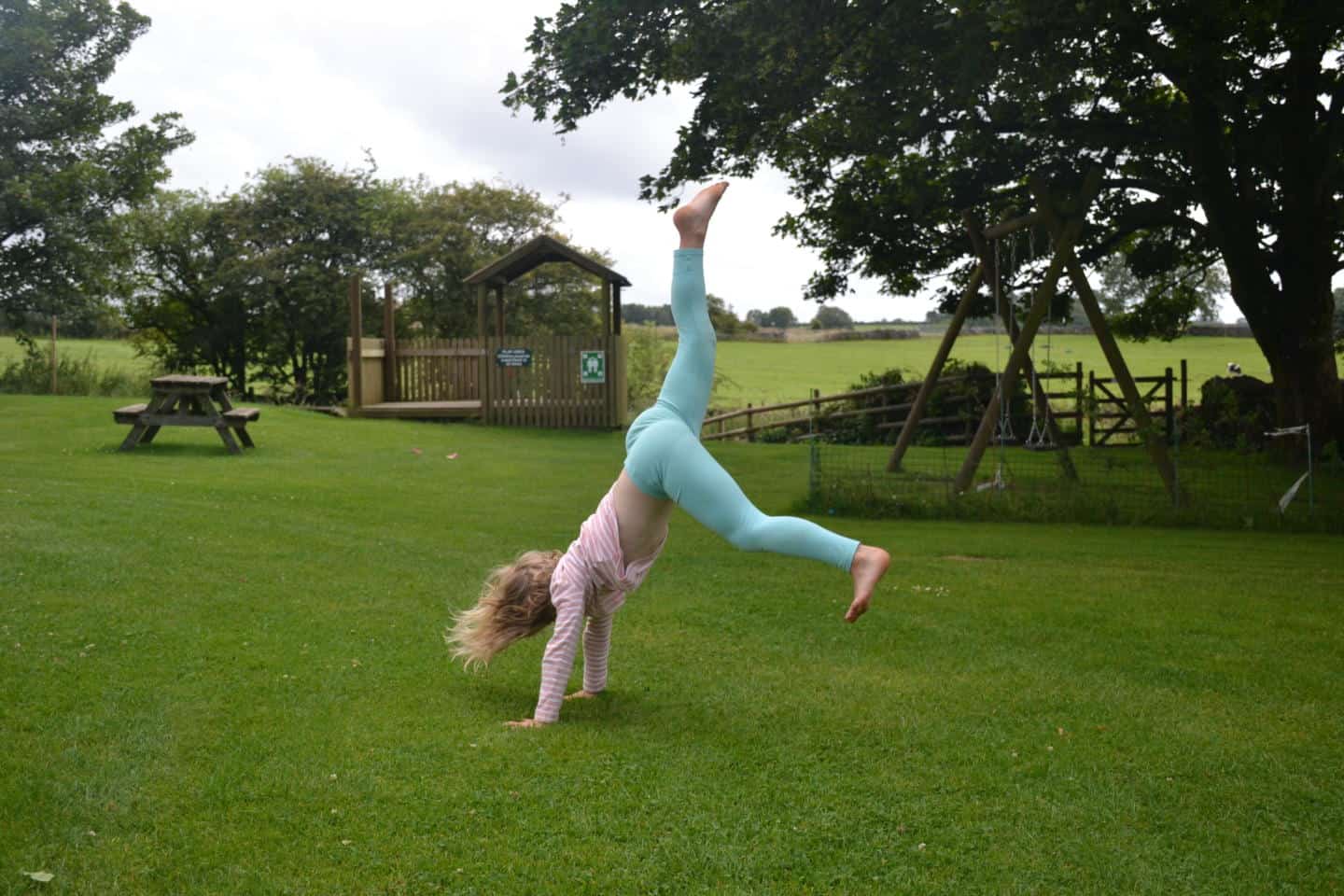 It's also just a ten minute drive from Cheddar Gorge meaning you can arrive early in the morning ahead of the hundreds of visitors expected each day to climb the gorge, explore the caves where Britain's oldest complete human skeleton was discovered, and visit the museum of pre-history.
Cheddar Mendip Heights Camping and Caravanning Club Site is less than 10 miles from the M5. We used it as a stop off on our way from Devon to Carmarthenshire for our caravan holiday in Wales.
On the approach, keep your eye out for small brown campsite signs off the main road. There isn't a Camping and Caravanning Club sign or a sign with the site's name on it until you reach the entrance.
We overshot and had to turn around in one of the car parks in Cheddar Gorge. It was a pretty detour! There are more turning points closer to the campsite if you are not towing.
Pitches at Cheddar Mendip Heights Camping and Caravanning Club Site
The super-friendly site team sited us next to the playground so we could easily see the kids playing from the front of the caravan. We also had some lovely views across the Mendip Hills.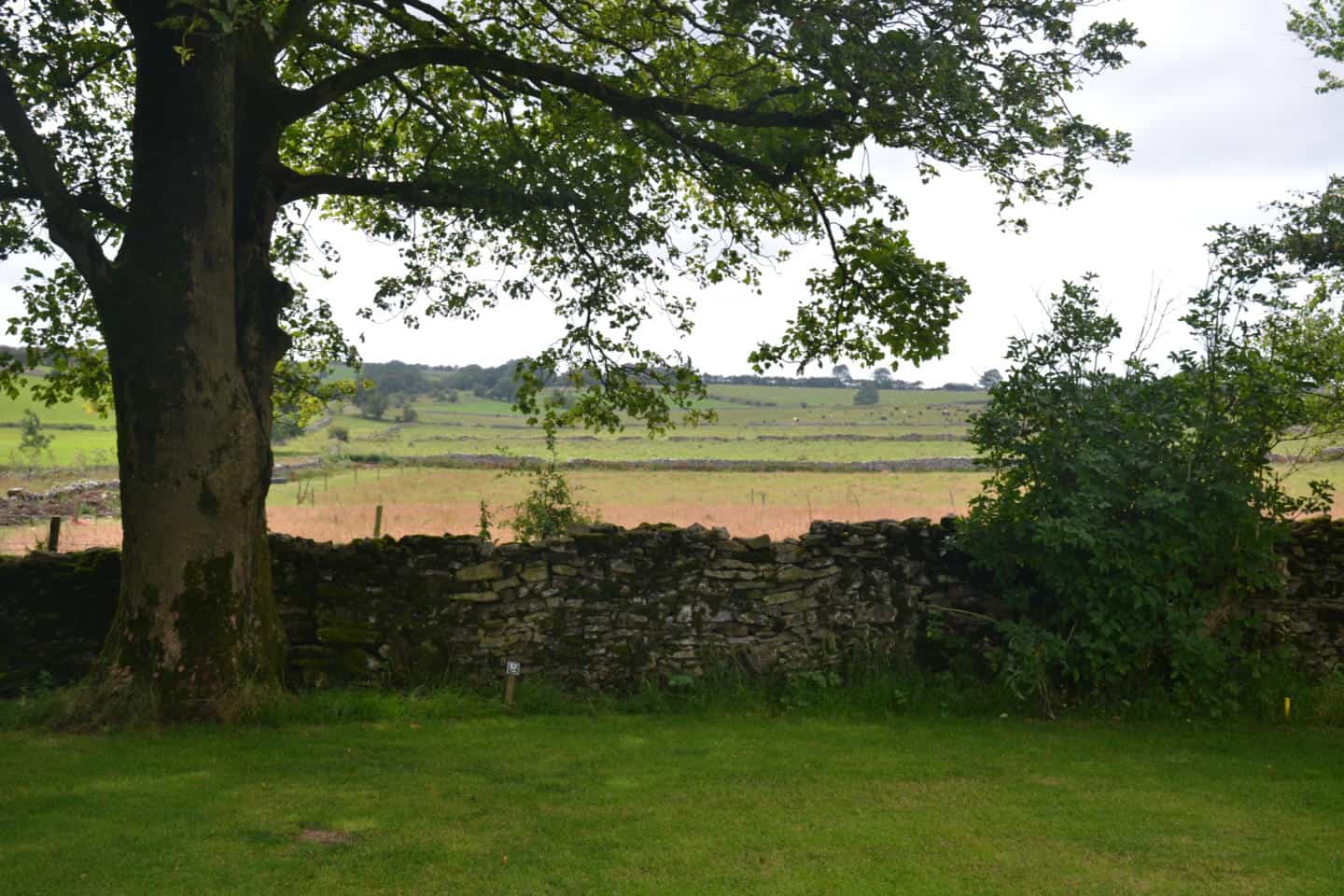 We were shown to our pitch and made to feel incredibly welcome. There are grass and hard standing pitches with and without electric hook up. If you are coming with a caravan, motorhome or camper van I'd advise bringing your levelling blocks as some pitches are sloped.
Campsite facilities
We used the bathroom and shower in our borrowed Bailey Pheonix 650 during our stay but we did pop up to the toilet block for a wee when we arrived. There's a code to access the shower blocks -you are given this when you check in. As well as a men's and ladies facility there are two family shower and wash rooms.
The toilet block is next to reception, so if you are in a tent and choose to go next to the playground for your kids you have the longest walk back to the facilities. However this is only minutes. The toilet block is also where you'll find washing up sinks and the laundry.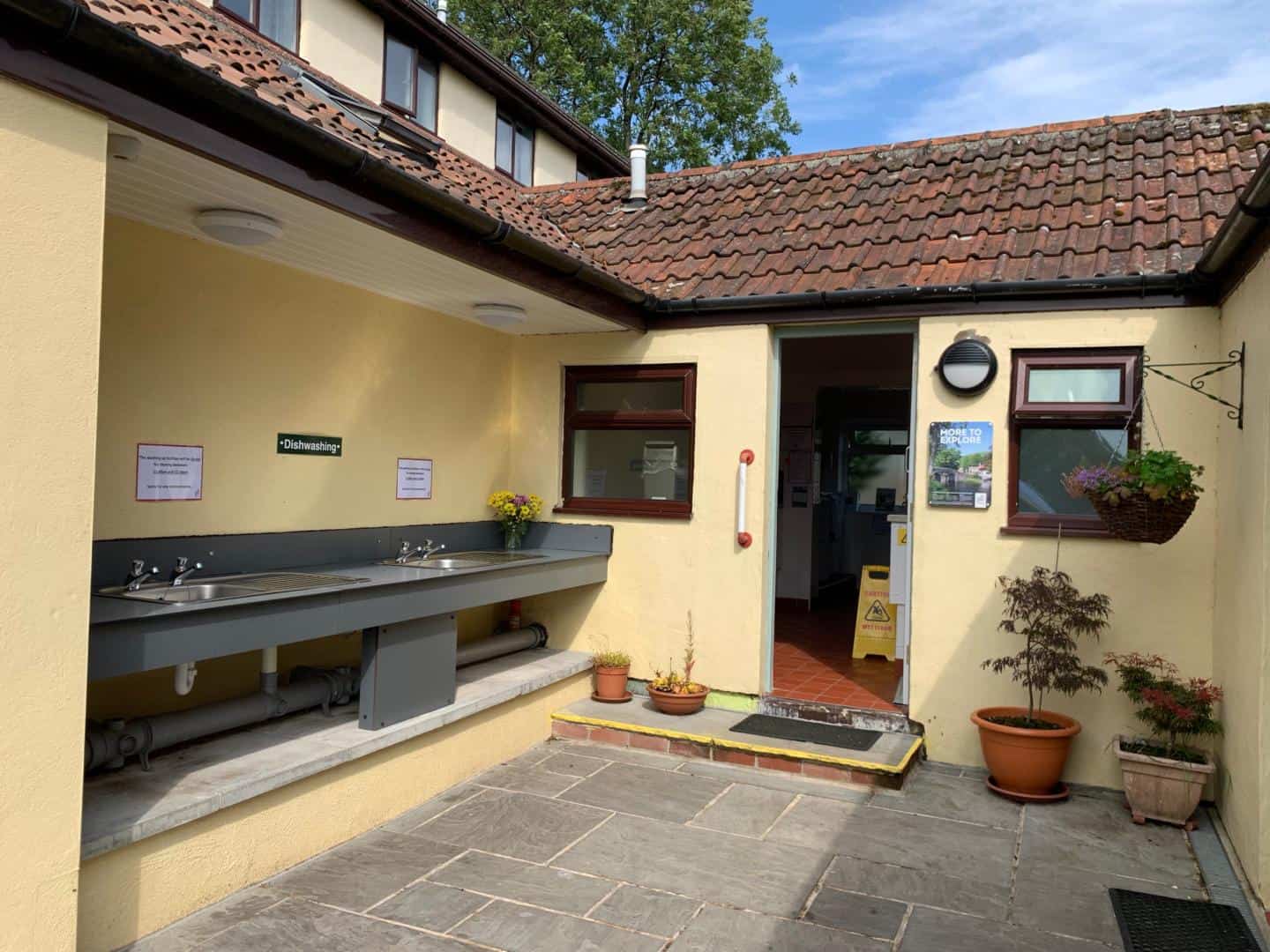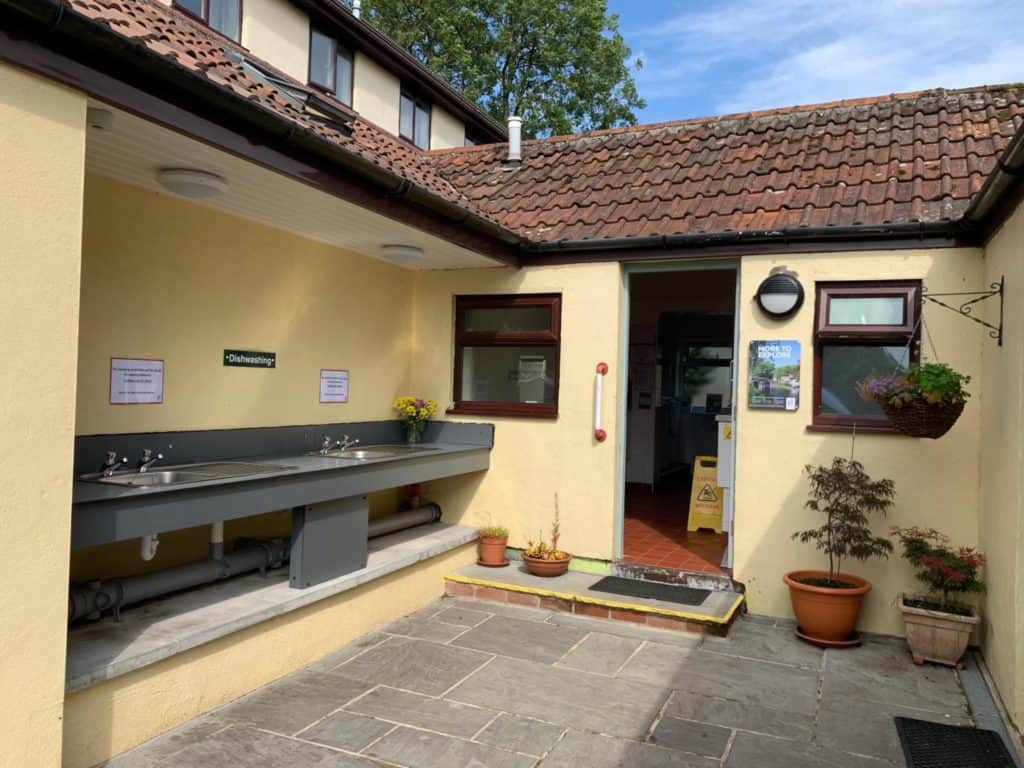 If you run out of gas this is sold onsite. There's a well stocked shop in reception, selling fresh bread and pastries each morning as well as cupboard and camping essentials, plus alcohol, ice creams and sweets.
Make sure you order bread and pastries the night before.
Wifi access is available to purchase at £3 a day, £6 for three days or £10 for seven days. You can get 50% for a second device. We found the 4G signal to be poor in the area and as I had a bit of work to do we bought the wifi package. It did the job well, which is worth mentioning as campsite Wifi can be hit and miss.
Playground for kids
The children's playground is in the far corner of the site and has swings, a slide and a sloped climbing wall. Our girls, aged six and four, loved it but there's probably not enough here to entertain older kids for long.
Dog-friendly campsite in Somerset
Dogs are welcome at Cheddar Mendip Heights. However, there isn't a dog walk on site. You can find a footpath just across the road from the site entrance.
Cheddar Mendip Heights Camping and Caravanning Club Site review: final thoughts
This is a lovely small campsite site in a great location for exploring Cheddar Gorge and the surrounding countryside. The team couldn't have been more helpful. If you are looking for a base for exploring where you can relax with the kids playing close by then we'd definitely recommend this campsite.
Nightly site fees for this campsite start at £8.65 in 2019.
Take a look at the rest of our caravan holiday.
Disclosure: we stayed at Cheddar Mendip Heights Camping and Caravanning Club Site in exchange for coverage of our holiday.
If you are looking for a campsite near Cheddar Gorge why not save this Cheddar Mendip Heights Camping and Caravanning Club Site review for later.