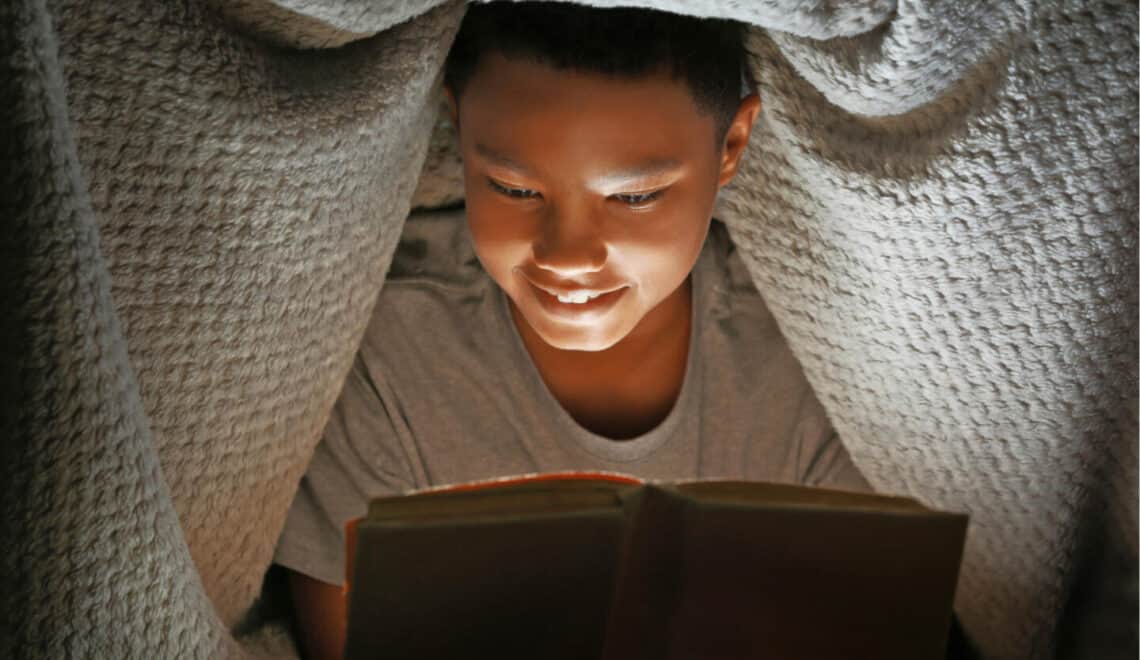 15 brilliant books for 8-year-olds and beyond to inspire travel and adventure
Looking for the best books for 8-year-olds to transport them from the everyday and inspire their future wanderlust? In this post I've compiled a list of some to add to your Christmas and birthday shopping basket.
*This post contains affiliate links*
Children's fiction to inspire a desire to travel
When I was a kid I was a bit of a book worm. I loved tales of adventurous and magical heroines, Sci-Fi thrillers about incredible worlds, and historical fiction set in dramatic landscapes. I'm sure that turning the pages of these books opened my eyes to the possibilities of real life travel.
When I have a spare moment I still get excited about immersing myself in a good book, although these days it more likely to be a destination guide ahead of what have now become rare trips.
2020 has certainly given us all more reason so dive into fictional travels while we can't do much of our own. Another good thing to come out of this year is that seven-year-old Tot is starting to read for pleasure.
This fills me with all the good feels as I remember the books that whisked me away when I was younger. I'm keen to encourage her and drip feed her growing love of travel with tales of new places, especially as that might give me some spare time to read too!
But where to start? Millions more books have been published since I was a pre-teen, so what's new and what simply has to be on Tot's reading list?
I asked some friends!
Books for 8-year-olds and beyond to inspire wanderlust
Thanks to the followers of the Tin Box Traveller Facebook page below is a list of highly recommended books for 8-year-olds and beyond that are packed full of adventures and epic destinations.
There's also a couple I can personally recommend:
The Little Museum by Karen Beddow & Lyndsay Macaulay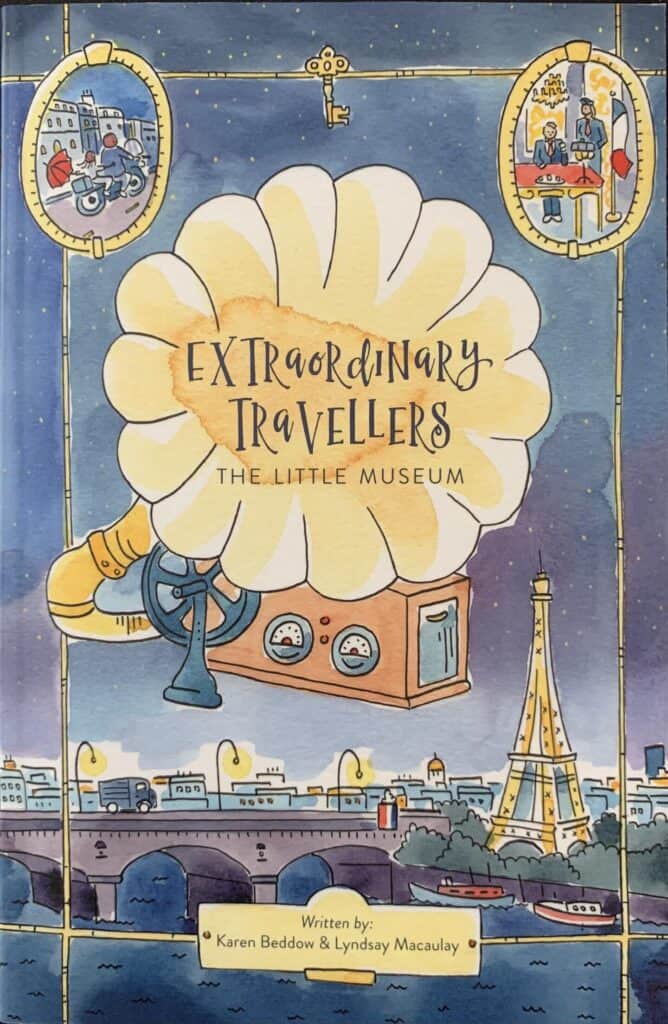 A magic map, a clever invention and an exciting race through France. The Little Museum is a page-turning travel adventure story for boys and girls aged eight to 11 with a little bit of French thrown in for good measure.
Now, I've got to give you a bit of inside info on this fabulous work of fiction – it was written by my friend Karen who also runs the Mini Travellers family travel blog.
Karen has brought together all her experience of travelling the globe with her family of five to create a magical adventure story AND an educational tool. I love the language and destination insights sprinkled throughout this book and learnt quite a lot myself! I can't wait for the next in the series!!
---
The Ice Monster by David Walliams
The Natural History Museum was the last place we visited in London back in February, so Tot is loving this story set there. We are currently sharing this book at bedtime and Tot dips into it herself too.
It's all about Elsie, an orphan on the streets of Victorian London. When she hears about the mysterious Ice Monster – a woolly mammoth found at the North Pole – she's determined to discover more…
A chance encounter brings Elsie face to face with the creature, and sparks the adventure of a lifetime – from London to the heart of the Arctic!
---
Brightstorm: A Sky Ship Adventure by Vashti Hardy
Twins Arthur and Maudie Brightstorm receive word in Lontown that their famous explorer father has died in a failed attempt to reach the southernmost point in the world. Not only that, but he has been accused of stealing fuel before he died!
The twins don't believe the news, and they answer an ad to join a new attempt to reach South Polaris. It's their only hope of learning the truth… and salvaging their family's reputation.
As the winged ship 'Aurora' sets sail, the twins must keep their wits about them and prove themselves worthy of the rest of the crew. But will Arthur and Maudie find the answers they seek?
---
Journey to the River Sea by Eva Ibbotson
It is 1910 and Maia, tragically orphaned at thirteen, has been sent from England to start a new life with distant relatives in Manaus, hundreds of miles up the Amazon.
She is accompanied by an eccentric and mysterious governess who has secret reasons of her own for making the journey. Both soon discover an exotic world bursting with new experiences in Journey to the River Sea, Eva Ibbotson's highly colourful, joyous adventure.
---
Lionboy by Zizou Corder
Charlie Ashanti, the hero of LIONBOY, speaks cat – the language of all cats wild and domestic alike. His unusual talent helps him on his quest to find his kidnapped parents who have discovered a cure for asthma.
The local cats of his home town (a futuristic London) start him on his search to solve the mystery of his missing parents, which leads him across the channel on board a circus ship bound for Paris.
It is on this wonderful vessel that Charlie establishes a close relationship with the homesick circus lions who become his accomplices.
But Charlie is in danger, for close behind him on his trail, is a crony of the mysterious group who have kidnapped his parents. They want Charlie too.
---
The Strange Worlds Travel Agency by L.D. Lapinski
At the Strangeworlds Travel Agency, each suitcase transports you to a different world. All you have to do is step inside…
When 12-year-old Flick Hudson accidentally ends up in the Strangeworlds Travel Agency, she uncovers a fantastic secret: there are hundreds of other worlds just steps away from ours. All you have to do to visit them is jump into the right suitcase. Then Flick gets the invitation of a lifetime: join Strangeworlds' magical travel society and explore other worlds.
But, unknown to Flick, the world at the very centre of it all, a city called Five Lights, is in danger. Buildings and even streets are mysteriously disappearing. Once Flick realizes what's happening she must race against time, travelling through unchartered worlds, seeking a way to fix Five Lights before it collapses into nothingness – and takes our world with it.
---
The Explorer by Katherine Rundell
From his seat in the tiny aeroplane, Fred watches as the mysteries of the Amazon jungle pass by below him. He has always dreamed of becoming an explorer, of making history and of reading his name amongst the lists of great discoveries. If only he could land and look about him.
As the plane crashes into the canopy, Fred is suddenly left without a choice. He and the three other children may be alive, but the jungle is a vast, untamed place. With no hope of rescue, the chance of getting home feels impossibly small.
Except, it seems, someone has been there before them.
---
Spirit of the Jungle by Bear Grylls
After being washed away down the Wainganga River during a flash flood, Mak wakes up alone in the Indian jungle. The jungle is full of danger – poisonous snakes, cunning monkeys and desperate poachers – and every step Mak takes might be his last.
Mak finds help and friendship from other jungle creatures, but he will need all his skill and luck to survive and make his way back home.
---
The Highland Falcon Thief by M.G. Leonard & Sam Paganelli
Harrison Beck is reluctantly joining his travel-writer Uncle Nat for the last journey of the royal train, The Highland Falcon. But as the train makes its way to Scotland, a priceless brooch goes missing, and things are suddenly a lot more interesting.
As suspicions and accusations run high among the passengers, Harrison begins to investigate and uncovers a few surprises along the way. Can he solve the mystery of the jewel thief and catch the culprit before they reach the end of the line?
Hear whispers in the dining car, find notes in the library, and unknown passengers among the luggage as you help Harrison to solve the mystery aboard one of the world's grandest trains. Fast-paced and packed with illustrations and clues, Adventures on Trains is a stop you won't want to miss!
---
The Train to Impossible Places by P.G. Bell
When Suzy hears a strange noise in the middle of the night, she creeps downstairs to find a train roaring through her house. But this is no ordinary train. This is the magical delivery express for the Union of Impossible Places.
Whisked on board by a troll-boy, Suzy's world is turned upside down when she's asked to deliver a cursed package to a fearsome sorceress. And quite suddenly, Suzy realizes the fate of the Impossible Places is in her hands…
---
The Cogheart Adventures by Peter Bunzi
Lily's life is in mortal peril. Her father is missing and now silver-eyed men stalk her through the shadows. What could they want from her?
With her friends – Robert, the clockmaker's son, and Malkin, her mechanical fox – Lily is plunged into a murky and menacing world. Too soon Lily realizes that those she holds dear may be the very ones to break her heart…
Murder, mayhem and mystery meet in this gripping Victorian adventure.
---
The Adventurers and the City of Secrets by Jemma Hatt
Two master criminals are on the run with ancient treasure, using London's web of hidden trails and passages to conceal their loot. The Adventurers must track them down using their wits, Uncle Logan… and a stolen red bus.
---
The Girl with the Sharks Teeth by Cerrie Burnell
Minnow is different from the other girls in her town and there's plenty to set her apart: the blossom of pale scars which lie beneath Minnow's delicate ears, the fact that she has an affinity with the water which leaves people speechless, and that once – she is sure – in deep, deep water, her body began to glow like a sunken star.
When her mum gets into trouble and is taken from their boat in the dead of night, Minnow is alone with one instruction: sail to Reykjavik to find your grandmother, she will keep you safe. Minnow has never sailed on her own before, but the call of the deep is a call she's been waiting to answer her whole young life.
Perhaps a girl who is lost on land can be found in the Wild Deep.
---
Ben the Dragonborn by Dianne Astle
Few people on earth know the location of a mysterious school where heroes of the past train those who belong to the future. Ben Taylor only learns of the school's true purpose when he is called into the Principal's office. Miss Templeton gives him a simple test to see if he is a Chosen of the Guardian.
That very day Ben is sent through a portal to a watery world of mermaids and monsters. "Has a mistake been made?" This is the question on everyone's mind, including Ben's.
Ben's only chance of success depends on discovering the secret of his own true self in a terrifying world where nightmares come to life.
---
Running Wild by Michael Morpurgo
For Will and his mother, going to Indonesia isn't just a holiday. It's an escape, a new start, a chance to put things behind them – things like the death of Will's father.
And to begin with, it seems to be just what they both needed. But then Oona, the elephant Will is riding on the beach, begins acting strangely, shying away from the sea. And that's when the tsunami comes crashing in, and Oona begins to run. Except that when the tsunami is gone, Oona just keeps on running.
With nothing on his back but a shirt and nothing to sustain him but a bottle of water, Will must learn to survive deep in the jungle. Luckily, though, he's not completely alone…
---
Do you have a recommendation to add to this list of books for 8-year-olds and beyond? I'd love to hear what's inspired your kids and their love for travel recently.
More Christmas and birthday gift ideas
If you are looking for more present ideas for the adventures in your life check out these gift lists:
Disclosure: this post contains affiliate links marked with *. If you click on one of these and make a purchase I may earn some commission. This does not affect the price you pay.
Compiling ideas for the ideal gift for the young adventurer in your life? Why not use Pinterest to save this post about books for 8-year-olds to inspire wanderlust?