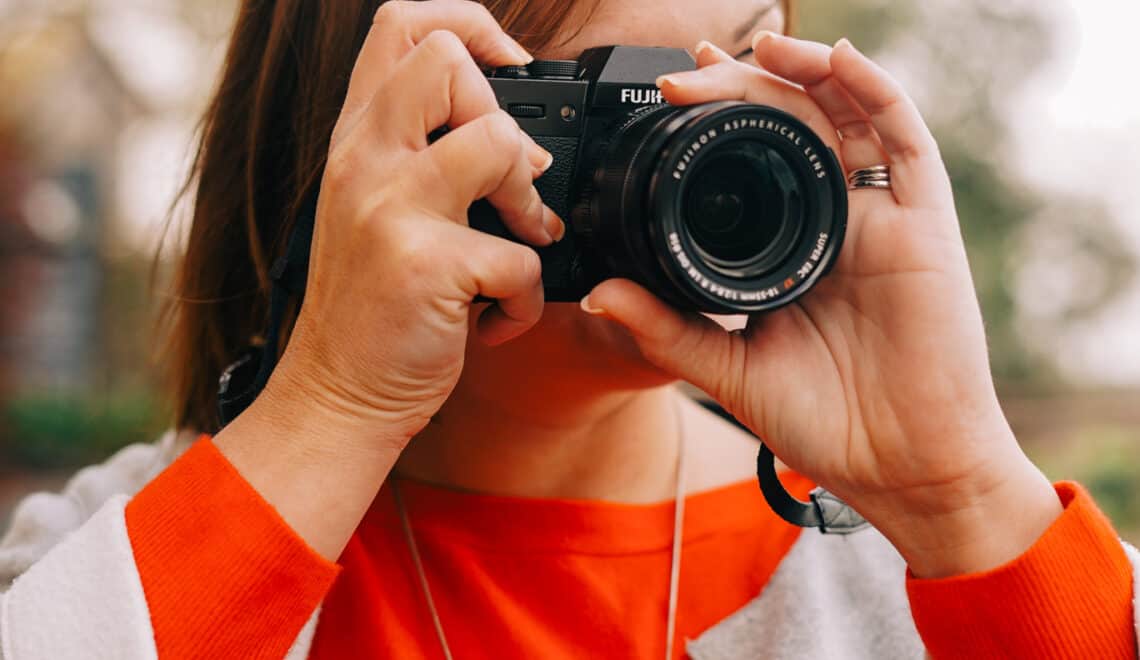 17 blogging tools I couldn't live without
Recently I shared a day in my life as a travel blogger and mentioned a few things that I do as part of my routine. Scheduling social media posts, editing pictures and making my blog posts easier to find in Google searches came up several times. In order to do all these things I have an online tool box and some essential blogging tech. Today I thought I'd share some of these blogging tools as useful reading for anyone thinking of starting a blog or who is looking for ways to manage their blog workload.
Before I start, it's worth mentioning that I genuinely use these tools – I'm not just sharing them because I can score some affiliate pennies if you click on a link (although that always helps). I do use these blogging tools everyday so if you have questions about any of them drop me a line.
*Advertisement feature | This post contains affiliate links*

Blogging tools: my top blogging tech
Let's get the pricey, one-off purchase stuff out of the way right at the beginning. Some of these things I already had and other things I bought especially to help me run the blog and create content.
Digital Camera
I've got to admit that it's hard to use the camera properly while herding the kids, but I do love the quality of the images and the ability to zoom in without compromising image quality. We have a FujiFilm X-T 30* which recently replaced a Nikon that we'd had for years.
I'm no camera expert so do visit a good camera shop and talk through the options with someone who knows their stuff.
iPhone X
This is my most used piece of blogging tech, particularly while we are travelling. It's what I use to jot down ideas, make videos, take pictures, do research and manage my social media when I'm not at my desk.
I have a terrible habit of dropping my iPhones so when I bought the iPhone X* I also got an Otterbox phone protector*.
iMac
This is my regular desktop and where you'll find me most of the time. We bought the iMac when my last laptop gave up the ghost. I use it the most for work and blogging.
Mr Tin Box likes to sneak on to play games from time to time too.
MacBook Pro
This is my mobile office and comes with me on all my trips. All my documents are synced with the Cloud so I can access everything I need for working on the go…when the kids allow.
GoPro Hero 5
We bought the GoPro for making our YouTube videos a few years ago and I've got to admit to being pretty slow to use it. My iPhone always seemed like the easiest videoing tool when I had to juggle the kids and a DSLR camera too.
However, now that the girls are a little older the GoPro is getting a lot of use for action shots. It came in particularly useful during our trips to Lake Garda in Italy, Cornwall in South West England and South Wales where we were able to get some good paddle boarding shots.
Blogging tools: hosting
Of course I wouldn't be able to share anything on this blog without website hosting.
My current host is Kualo. I've been with them nearly two years and they are super responsive to any issues that crop up.
If you are looking for website hosting here's an opinion on Hostgator vs Dreamhost – two of the largest web hosting companies in the world.
Blogging tools: social media scheduling tools
Buffer (free and paid)
I used Buffer Pro to schedule my tweets for about four years. Prior to that I used Tweetdeck and Hootsuite but found these more difficult to use when I wanted to add custom images and recycle content. So, my allegiance turned to Buffer.
I know from using Hootsuite more recently for social media clients that it's got a lot better, so it's worth checking out.
The thing I like about Buffer is the fact you can easily change pictures, and edit and reschedule posts with a few clicks. You write your tweets, set a schedule for how regularly they should go out and Buffer does the rest.
Until recently I was paying $10 a month for scheduling up to 100 posts on 10 accounts (1,000 total), which can include Facebook pages and groups, LinkedIn and Pinterest as well as Twitter.
I now use the free version to schedule to my LinkedIn pages only.
Recurpost (free and paid)
When I started maxing out my Buffer Pro schedule I began trialling Recurpost for scheduling to Twitter.
You can plan in up to 100 posts using the free version. I've moved to the paid version which is $25 a month. It's a bit pricey but the feature that solid it for me ws that you can set up different libraries of posts.
I create a libraries based on the topics on my blog so that these are evenly distributed in my Twitter feed. You shouldn't see the same subject popping up too much.
It's also really easy to switch libraries on and off without turning off all my tweets, which was particularly useful during 2020 when some topics were irrelevant.
I use Recurpost for Twitter but it can also be used for Facebook, LinkedIn and Instagram.
Tailwind (free and paid)
Paying attention to Pinterest has been a game changer for my social media referrals to Tin Box Traveller. It's gone from being an irregular source of blog traffic to my highest referring social media each month.
I've achieved this by creating pinnable images for my posts, scheduling them using Tailwind, and participating in Tailwind Communities with other travel bloggers.
I've heard a few people say Tailwind has messed up their impressions and click-throughs in recent months, but I haven't had a problem. The pandemic did have a big impact though as people haven't been searching for travel pins recently.
Usually a combination of scheduling plenty of my pins and hopping on to live pin other people's content makes a big difference to my impressions. The key has been pinning more of my own content than other people's.
As of 2020 Pinterest is favouring new pins, so I have been going back to old posts and adding new pinnable images. Tailwind have responded to Pinterest's algorithm changes by adding a new feature: Tailwind Create. This helps you design multiple pins based on a blog post, pulling in different images and allowing you to adapt the text in a few minutes.
I pay for Tailwind Plus which costs of just under $120, which allows me to schedule from one account and be a member of up to five tribes.
Find out more about Tailwind.*
Blogging tools: picture editing and design
PicMonkey (paid)
I love how easy it is to use PicMonkey and the huge range of templates they've recently introduced. It's much more like Canva these days. I use it to edit and resize my blog pictures and create social media images. This costs just under $50 a year if you pay the annual subscription.
Want to see what PicMonkey is all about? Sign-up for your free trial today!*
Canva (free and paid)
I use Canva to design my blog media kit because it's always had more functions that I align with 'proper' design – snap-to guidelines and document templates to name a few. I can also share my designs with other people.
I used the free version for several years and it worked just fine for what I needed. More recently I have signed up for the paid version so I can use the Pro images for designing Pinterest pins.
It's also handy that you can now share pins direct to Pinterest.
Blogging tools: stock photos
Pixabay (free)
I have a ridiculous number of photos on my iCloud but sometimes I don't have quite the right one for the post I'm writing. This is when I turn to Pixabay. You can find all kinds of reasonable shots here, and they are free to download and use on your blog.
Be aware that because they are free you may see them used elsewhere online. You may also need to credit some shots
Adobe Stock Images (paid)
You definitely pay for quality when it comes to images. When I really can't find what I'm after on Pixabay I search Adobe Stock images.
I pay a monthly subscription for £19.99 plus VAT for 10 images a month. If I don't use all 10 images they roll over to the following month.
Blogging tools: video and vlog music
Epidemic Sound (paid)
I love this website. A while ago I was really struggling to find good background music for my YouTube videos. Epidemic Sound was recommended to me by Alison Perry who uses it on her Not Another Mummy Podcasts.
I did wonder how much value I'd get from it at £10 a month, but it's definitely been worth it. Good background music really lifts a video. If you want to try it out you can get a free one month trail.
Find out more about Epidemic Sound*.
Blogging tools: Search Engine Optimisation
KeySearch (paid)
I'm a little obsessed by this SEO tool* and spend ages looking for the best keyword combinations to help make my blog posts easier to find on Google. It works by showing you how many times a keyword or phrase is typed into a search engine and what alternatives might work better.
This is a subscription tool costing $17 a month for the starter package but is worth every penny. If you're interested in signing up I have a 20% off code for you: KSDISC.
Answer the Public (free and paid)
If you're looking for a free SEO tool then Answer the Public is brilliant. I use it as another way to find questions and keywords that people tap into Google.
The only downside is you can't see which questions are searched for the most, but it's a great indicator of what people go online to find. You can buy a pro version for $99 a month, but it's not something I feel I'd need considering how helpful there free version is. Plus, $99 a month?!!
Google Search Console (free)
This is fabulously free and a brilliant tool for finding out what keywords people are using to find your blog. If you haven't already connected your Google Analytics to Google Search Console you have to do it.
This free blogging course by Cerys from Rainy Day Mum/The Blog Surgery will guide you through setting up Google Search Console.
So those are my go-to blogging tools. If I start trialing or using anything else I'll come back and update this post. If you're a blogger then let me know of any other tools you can't live without.
More blogging tips
If you're just starting out in the travel blogger world then you might also like to check out:
Disclosure: this post contains affiliate links marked with a *. If you click on one of these links and make a purchase I may earn some commission. This does not affect the price you pay.
If you're looking for blogging tools to help you manage your blog then why not pin this post.