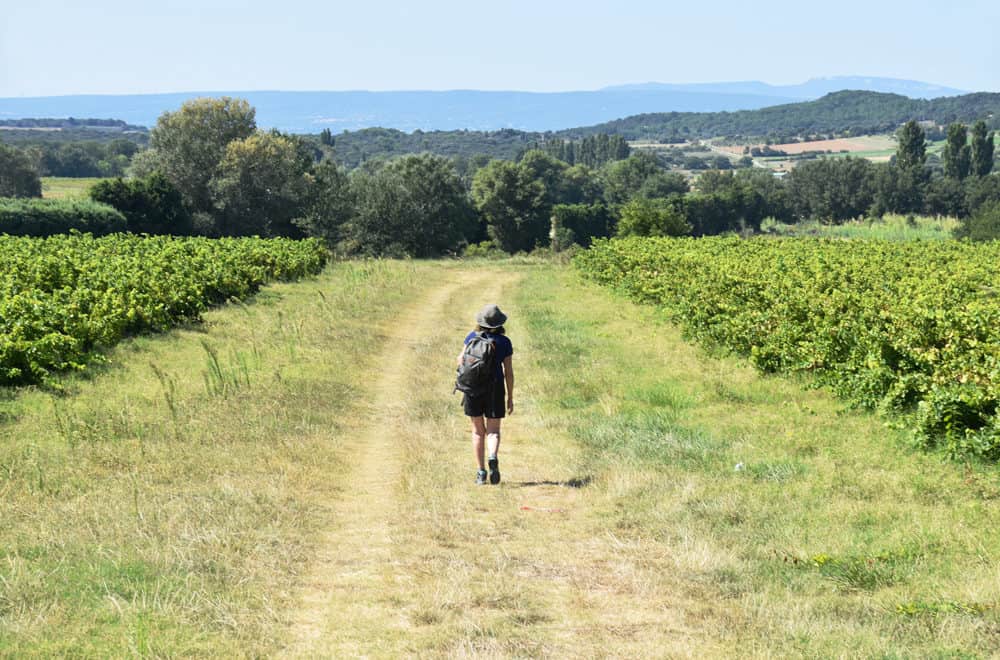 Easy walking holidays in Europe
It's no secret a significant percentage of travellers crave a personalised experience when they venture to new destinations. Read any report covering popular travel trends over the last few years and you'll spot the same themes popping up time and time again – immersive experiences, living like a local, sustainable tourism, culturally conscious… and many other terms that can be wrapped up into one neat little bundle which falls under the umbrella heading of 'slow travel'.
*Advertisement feature*
As slow travel is a concept rather than a definitive blueprint for people to follow, there are many roads which can lead to culturally enriching experiences. One way which is guaranteed to tick many of the requisite boxes is to get to know somewhere on foot. If the idea of a walking holiday hasn't featured in your travel plans so far then it's time to think again and to take a few moments to consider what some walking holidays actually consist of. Not all involve trekking through hills for days on end; there are plenty where the focus is as much on the rich elements which make one destination different from the next – culture, gastronomy, history, people and, of course, scenery.
You don't have to be super fit to be able to enjoy exploring locations on two feet. Specialists Inntravel has designed a selection of easy walking holidays in Europe, each covering the sort of experiences that tick off the essential immersive travel ingredients so many people seek. These are some snippets to illustrate the diversity of rewards lying in store for those who choose walking as the key to unlocking slow travel experiences.
Wine and walking in France
Here's a scenario which should be familiar to independent travellers touring France by car. Rows of vines straining under the weight of plump grapes lead you to the doors of rustic vineyards offering wine tastings. Sipping robust reds or crisp whites surrounded by the vines which produced them adds extra je ne sais quoi to already intensely pleasurable flavours. These are divine places where a little voice whispers in your ear "relax, take your time, enjoy a glass or two." And then you remember you arrived by car. This is where arriving on foot has the edge. Inntravel's Châteaux & Vineyards walking holiday encompasses the Loire Valley, gently meandering along country lanes, through dappled orchards, alongside languid rivers, and passing elegant châteaux – one believed to have been the inspiration for Sleeping Beauty – as well as leading to those wonderfully intoxicating Loire vineyards.  
Food and fish in Spain
Coastal walks and long, leisurely lunches go extremely well together. Eat as much as you want without feeling guilty as you know you'll walk the damage off afterwards, at least that's what you can tell yourself. 'A Taste of the Catalan Coast' describes exactly what makes this easy walking holiday in Costa Brava so, well, delicious. Spain's northeast coastline is a stunning part of the country, one which will delight and surprise anyone not already familiar with it. Paths contour around intimate, sandy coves lapped by sparkling Mediterranean waters, and skirt fragrant forests to link sleepy fishing villages where the aroma of freshly grilled fish acts like a tractor beam, drawing visitors into atmospheric restaurants populated by effervescent locals. All in all, it's as much a gastronomic voyage as a walking holiday.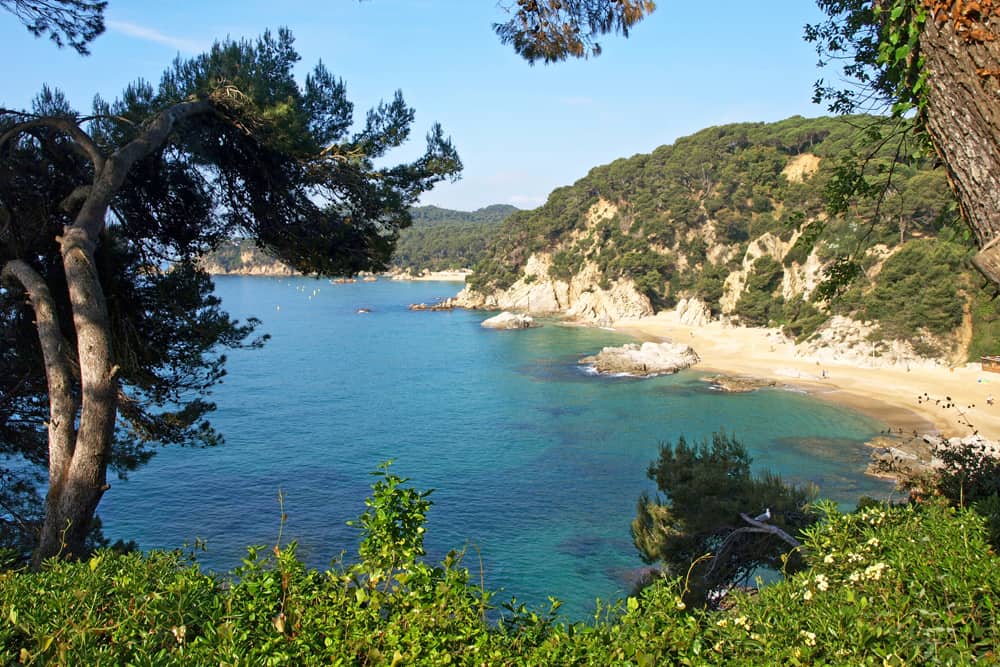 City strolling in Bavaria
Walking doesn't just have to involve getting up close and personal with the countryside. Take a look at the Health app on the iPhone after spending a day strolling the pavements of any city. It's easy to notch up a surprising amount of kilometres without realising it. The problem with wandering around an unfamiliar city is time can be wasted treading streets that don't lead anywhere interesting. Inntravel's holidays involving city breaks include detailed, self-guided routes which take in the most interesting and quirkiest attractions, both big and small. In Bavaria's lively capital Munich, these include rubbing a lion for good luck in Odeonsplatz; browsing food stalls and nursing steins brimming with frothy beer at the Viktualienmarkt, as well as watching the famously animated Glockenspiel on the Neues Rathaus in Marienplatz play out scenes from the 16th century.
Another face of Fuerteventura
The Canary Island of Fuerteventura is located less than 100km from Morocco and is the most African feeling of all the Canaries. Amber hills that change colour with the sun's arc are peppered by a smattering of whitewashed villages, swaying palms and the occasional windmill. There's a biblical feel in parts, hence Inntravel's holiday being named Ancient Fuerteventura, and the reason Ridley Scott chose it as a location for his film Exodus Gods and Kings. This is an island with more goats than people (that means great cheese), where petty crime tends to involve rogue Barbary squirrels trying to pinch your sandwiches. As most visitors are bewitched by the endless golden dunes around the coast, the island's hinterland remains relatively unexplored, leaving its network of trails mostly devoid of other walkers.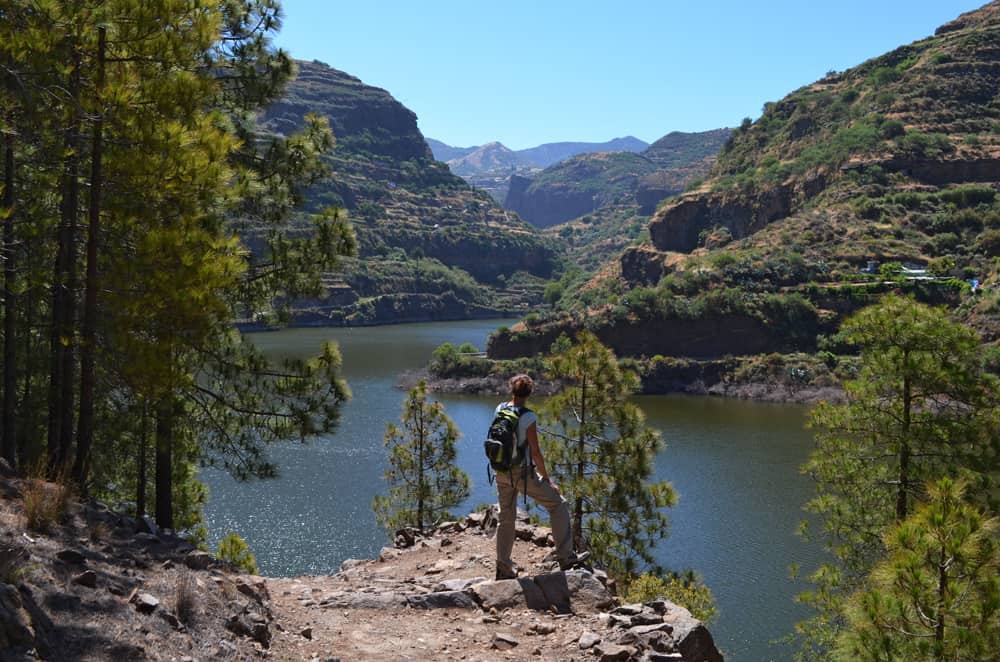 Mountain highs in Switzerland
Being able to gaze awestruck at nature's most awe-inspiring canvasses can often involve having to put in a serious amount of physical effort, especially where high mountains are involved. Not so in the case of Zermatt & the Mighty Matterhorn. The Swiss town of Zermatt nestles in a valley surrounded by saw-toothed peaks of which the Matterhorn dominates. It's a sophisticated base from which to explore the countryside. Getting high is wonderfully effortless thanks to cable cars, a funicular, and a cog railway which climbs to over 3000m, the dramatic panorama unfolding spectacularly as the train ascends to the glinting domes of the Gornergrat Hotel and the highest shopping centre in Europe. These eclectic modes of transport allow easy access to a range of none too demanding trails in the mountains which wind down through breath-taking Alpine scenery, passing mountain lodges along the way. Most iconic of these is Chez Vrony home of the famous Vrony burger, a mini mountain in itself served accompanied by juicy views of the Matterhorn.
Disclosure: this post is an advertorial feature with Inntravel.