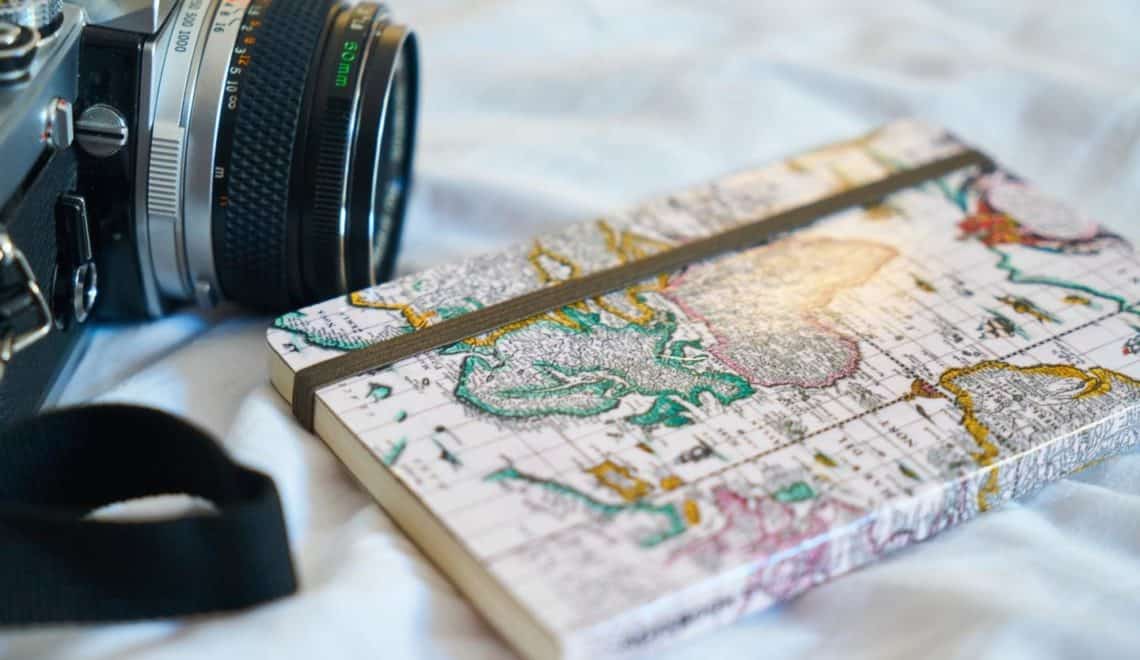 Day in the life: what do travel bloggers do?
There aren't many jobs for life these days. But I think after six years of nurturing Tin Box Traveller I may have found one. Ironically, it's the career on my CV that I draws the most quizzical looks from the people I meet. After all, what do travel bloggers do? But never-the-less it's the one that motivates me most. Today marks six years since I hit publish on my first blog post and little did I know then what it would become.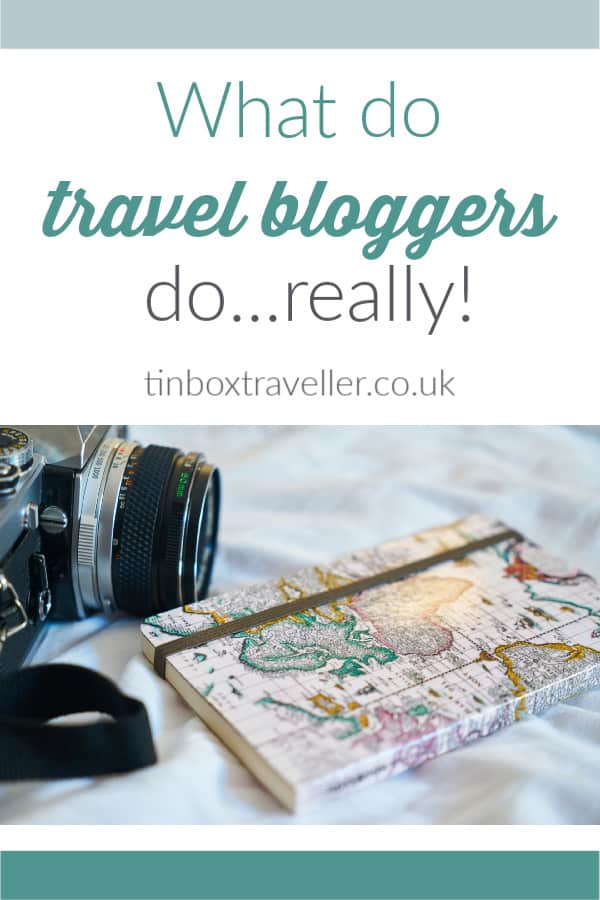 2018 has been a big year for me and the blog:
Thank goodness for the award and recognition – it makes my big decision at the start of the year so much easier to justify. Apart from that, I've found a job that is easy to fit in around my family and the blog continues to bring us some pretty awesome opportunities.
This year I've had the chance to travel to Italy with friends, take the girls on a family cruise, be part of a fantastic press trip to Barcelona, holiday in Lake Garda and share UK mini-breaks with both sets of grandparents.
Blogging isn't a bad gig and I feel very lucky to have made it part of my job.
A day in the life of a UK travel blogger
To mark my six years of blogging I thought I'd share a bit about how the magic (cough) happens. This post has also been inspired by some recent chats I've had with a PHD student at the Royal Holloway University of London. She was interested in my workspace as a travel blogger and how I carried out the tasks of the job. It was super interesting stuff and I can't wait to read the outcomes as I think the perception of what travel bloggers do and the reality is very different. 
I know I'm guilty of thinking every other travel blogger is slicker or somehow more adept than I am. I imagine them tapping out blog posts, cocktail in hand beside the pool or effortlessly snapping magazine worthy pictures in minutes. 
While I have sat by pools (momentarily in the case of the picture above), my reality is very different. When we're on travel blogging trips I'm often up into the small hours writing notes (after putting overtired kids to bed) and spend hours with my camera by my side agonising over whether I have enough pictures. And rather than being by the pool, the majority of my work life is spent in my home office. 
If you want to find out more about the reality of press trips then you can read my post about why they are not free holidays.
Travel blogging: the reality
So, here's an average day in my life as a travel blogger, not by the pool but at home in Devon:
Morning blogging routine
6am – My day starts when Tot, my five-year-old, stirs for the first time. If I'm luckily a persuade her to play quietly in her room and I can lay in until my alarm goes off at 6.45am. I might sneak a peek at my Twitter or Instagram to see what's happening in the world.
7.30am – If our morning routine goes to plan I check my iPhone for emails, Twitter and Facebook messages, and save some pins on Pinterest in between making a packed lunch for three-year-old Baby and checking school/nursery bags.
9am – Once the kids are at school and nursery my first task is to catch up on any emails I've not cracked from the day before. I get about 30 emails a day from various sources:
companies who want reviews, advertising or coverage for press releases
people posing as bloggers who actually work for companies who want free advertising on my blog (yep – people do this)
and, readers.
I try to clear everything by 10am. Anything left behind takes its chances at the bottom of my inbox.
10am – I've always found it easier to get the words to flow in the morning, so this is the time I use to do paid work. My income flows from a mix of places:
advertorial on the blog
freelance copywriting
freelance public relations consultancy
and social media management.
My background is in PR and journalism. I'm lucky to still have contacts in the business who provide me with freelance work. I've also picked up some interesting copywriting work for publishing companies who found me through the blog.
I set aside at least a few hours to cover jobs for these clients so I know I'm earning every day.  If it wasn't for this additional income I couldn't justify freelancing as the blog doesn't generate enough income on its own.
Afternoon blogging routine
1pm – After a quick lunch and dog walk I'll turn my attention to the blog. This starts with checking my social media again over lunch. I've then got about two hours to start researching keywords, editing images and writing blog posts. It's extremely rare that I'll spend any less than four hours putting together the various elements of a post. Once I've hit publish I'll spend another 30 minutes to an hour promoting it by sharing and scheduling it on my social media.
I can't fit this all in before I pick the kids up from school at 3pm, so it continues once they are in bed.
Evening blogging routine
6pm – During the pre-bedtime hour, when I settle the kids down with a biscuit and milk, I catch up on social media and post to Instagram. This time of day is when I usually get good interaction on posts.
7.30pm – I reserve less creative, admin tasks for the evening, like tinkering with old blog posts and scheduling social media. Having said that evenings also seem to be my best time to put together video clips to add to my YouTube channel. 
11pm – I'm trying hard to make this bedtime as I am terrible at burning the candle at both ends. But working at home and having a husband who works away a lot makes the call of my desk hard to resist.
That's my average working day…and not a pool in sight! I work five days a week leaving my weekends for family and any trips we might have planned. During the school holidays my working day is crammed into the evenings as I look after the kids. Glam stuff!
Reflections on six years of being a UK travel blogger
I'm not saying this is the definitive way to be a travel blogger. In fact, I know there are ways I could tidy up and streamline my routine, but I'm a creature of habit! When my creative writing juices stop flowing I love burying my head in the repetitive tasks of scheduling social media, editing photos and SEO research. As a blogger or influencer these tasks are as essential as the shiny blogs and social media posts that are published for all to see.
I often get messages from people who find Tin Box Traveller and want to know the secrets of blogging success. I always smile at this as what is 'blogging success'? Is it followers, website hits or income? I know I'm not smashing any of these and am up front with people who ask.
The reality of travel blogging or any blogging niche is that success – whatever that means to you – can't be carved out quickly. To anyone thinking of setting up a travel blog or any other type of blog I'd say think carefully about your motivation. I had no major expectations of Tin Box Traveller when I set it up. That's not to say that my ambitions for it haven't grown. But I had a solid foundation of loving writing, wanting to share our travels, and being a bit of a social media geek.
I'm going to be sharing more of my thoughts on blogging and blogger tips soon. If there's anything you'd like to know about what I do as a travel blogger then get in touch.
If you've got a project you'd like my help with then take a look at my work with me page.
And if you fancy saving this post about what travel bloggers do then there's a handy pin below.